A common household name in the grilling industry is the Weber grill. The Weber grill broke into the grilling industry at a time when most consumers had become accustomed to an open-top grill style without any advanced features. The generic grill model puts most users in danger of health and smoke problems.
This was due to the fact that even a mild breeze may make your grill ashy and dusty. Long-term exposure to the smoke from these barbecues could also cause respiratory problems.
Weber grills are expensive due to their innovative designs, long-lasting quality, warranties and correct repair, customer focus, and exceptional customer service.
Their basic yet effective design revolutionized the grilling industry. Grilling was no longer an exhausting endeavor. Grilling became less stressful and delicacy tasted better with the new style. All of these elements have contributed to Weber's grills' dominance in the grilling industry.
Since this product is well recognized in the industry, why is it so expensive? Just for you, we have explained how each of these factors makes Weber grills so expensive.
Why Are Weber Grills so Expensive?
These are the reasons the famous Weber grills are pricey:
1. Innovative Design
Weber grills are noted for incorporating innovative design elements into their models. Their products are created to provide new and improved possibilities. Weber grills are frequently upgraded to higher models. This is aimed at ensuring that customers are satisfied with their grilling experience.
Their advancements have resulted in electric, gas, portable, and charcoal grills, all with unique features and functions to appeal to a wide range of consumers. This factor has built a reputation for exceptional cooking and has contributed in no small way to why Weber grills are more expensive than their competitors.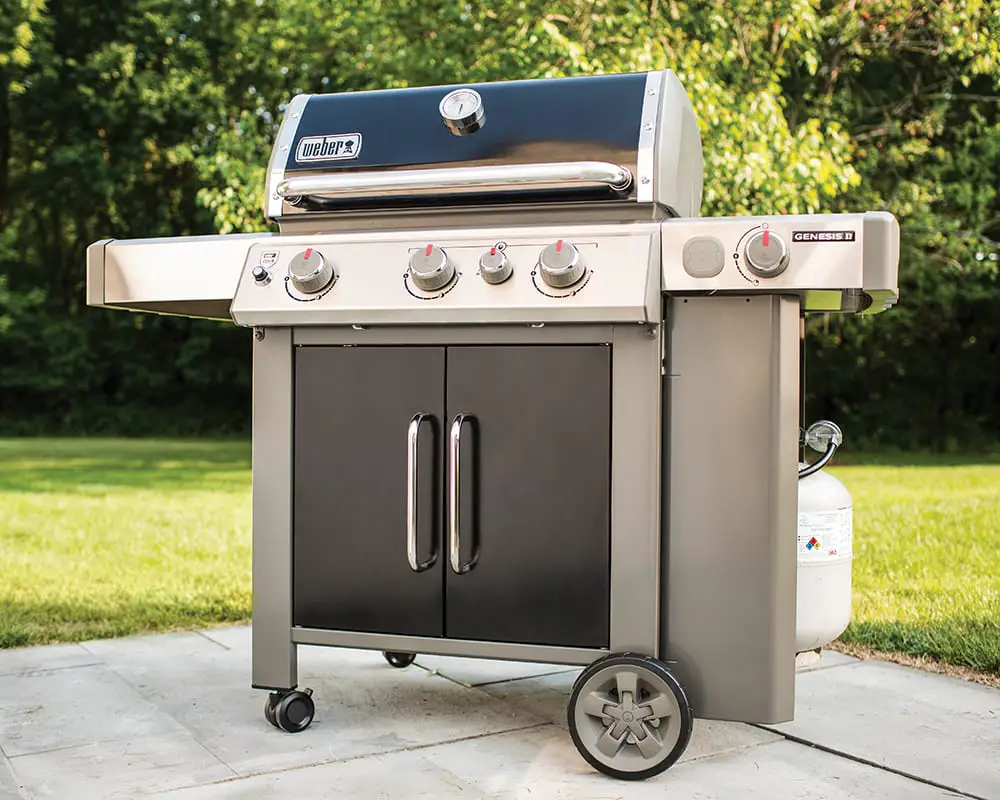 2. Premium Quality Materials
The quality of Weber's materials has not degraded or lessened even as their models have been enhanced with better features and technology. Every one of their models is made of high-quality materials that will last a long time if properly maintained.
Weber grills are made of premium-grade stainless steel or porcelain-coated enamel, whereas other grills use cheaper materials.
These grills are made of materials that do not rust easily. Regular maintenance is also known to extend the life of your Weber grills. With proper care, your Weber grill can last up to ten years or longer.
3. Warranties And Repairs 
When compared to other manufacturing models, Weber grills offer the best warranty terms. Some Weber models come with a 10-year warranty on some parts of the grill, while others come with a 5-year warranty on everything. Customers are guaranteed that a good warranty will lower the overall cost of ownership.
Customers are always concerned about the need for maintenance over the term of use, but this fear is alleviated with a solid warranty. Customers would be willing to pay any amount for their satisfaction since they value their peace of mind.
4. Consumer Focus
Weber grills have created models that appeal to a wide range of consumers. Every potential consumer can choose from an electric, gas, or charcoal grill, each with its own set of features to fit their cooking preferences and budget.
Portable grills have also been built to enhance any camping experience. Potential clients are willing to pay any amount for value if they know their wants and interests have been recognized and prioritized. It's no surprise that their grills are expensive, given their competitive advantage.
5. Excellent Customer Service (Overtime)
Weber grill reviews have proven that the manufacturing company optimizes good customer service, and this has improved its public image, enabling them to establish a legacy as arguably the best grilling manufacturer in the world. Their excellent customer service has gained them a wide range of loyal customers across the world, who, with their recommendations, bring in more customers.
The Weber company has expanded its profitability over time and established a recognized name in the grilling industry by using this business value as an advantage over its competitors.
All of the factors mentioned above have contributed to the reason Weber grills are so expensive. Although their prices are on the high side, the quality of their product is worth the rate. 
Weber Spirit II E-210 2-Burner Liquid Propane Grill, Black
Your purchase includes One Weber Spirit II E-210 2-Burner Liquid Propane Grill in Black color

Two burner grill is built to fit small spaces, and packed with features such as the powerful GS4 grilling system

3D interactive assembly instructions for this product are available through the free BILT a
Prices pulled from the Amazon Product Advertising API on:
Product prices and availability are accurate as of the date/time indicated and are subject to change. Any price and availability information displayed on [relevant Amazon Site(s), as applicable] at the time of purchase will apply to the purchase of this product.
What You Need to Know Before Purchasing A Grill
Before you buy your grill, you should ask yourself these questions. Answering these questions prepares you to make better and more informed decisions before purchasing your grill. 
1. What's Your Preference? 
Grills are classified as electric, gas, or charcoal. Determine the best type of grill for your needs based on your preferences, budget, and intended use. The purpose of your grill should be considered to prevent you from wasting money on a grill whose features you may not need. For instance, a portable charcoal grill, rather than an electric grill, is best for a camping trip.
2. What's Your Budget? 
Before heading to a grill store, make sure you have a budget in mind. This keeps you from going into debt after buying a high-priced grill.
3. How Much Space do You Have to Accommodate Your Preference?
We recommend that before buying your grill, you measure your deck or patio to determine if it is spacious enough to accommodate your grill. 
4. Have You Considered The Grill Features That Will Best Suit Your Needs?
Prioritize the features that you will require during your culinary sessions. Pay attention to the igniters and burners on a grill. The durability of your grills will be determined by the quality of these features. We recommend purchasing a grill with stainless steel components and electric ignition.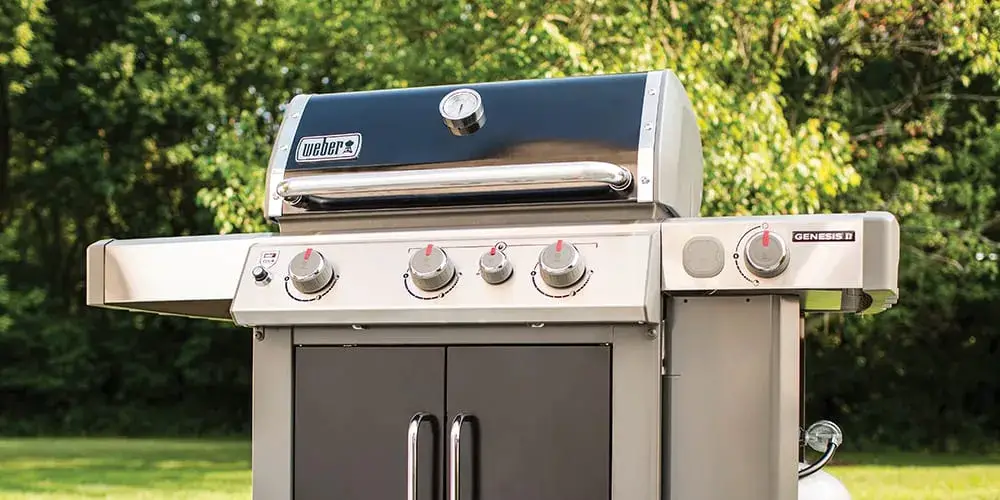 5. What Are The Warranty Terms of The Grill? 
Another important factor to consider is the grill's warranty conditions. Purchase a grill with a long-term warranty that will cover your grill's repairs and maintenance. Some grills have a 5-year warranty, while others offer 10 years or more.
6. What Advanced Features do You Want Your Grill to Have?
After you have considered the quality of the basic functions your grill must have, think about the advanced features you want it to have. Some grills have fridges, side burners, drawers for streaming and storage, and deep fryers. However, grills with these advanced features are more expensive than basic grills.
Final Note
In case you are considering purchasing a Weber grill, we have provided information on the reason their prices are on the high side. Also, here's how to identify an original Weber grill model.
The tips we have provided will help you make the best choice before purchasing a grill.
More from grilling:
We are sorry that this post was not useful for you!
Let us improve this post!
Tell us how we can improve this post?