Your best bet on a hot summer afternoon is a big scoop of the best ice cream you can find in your local ice cream shops. In Charlotte, there is quite a good deal of ice cream spots, but it would be interesting to know which ones are worth the trouble and the cost.
If you have lived in Queen city for a long time, you might not have a problem deciding which has the better taste, however, it might not be the same case for newbies, tourists, and travelers.
Want to explore a long list of the top ice cream shops in charlotte this summer? Relax and read as we reveal them to you.
Best Ice Cream In Charlotte (NC)
The idea of having ice cream is to have an awesome savory moment that is hardly forgettable. And the more the merrier right? You should definitely try out these top 10 ice cream spots in charlotte with your family and friends.
1. Jeni's Ice Cream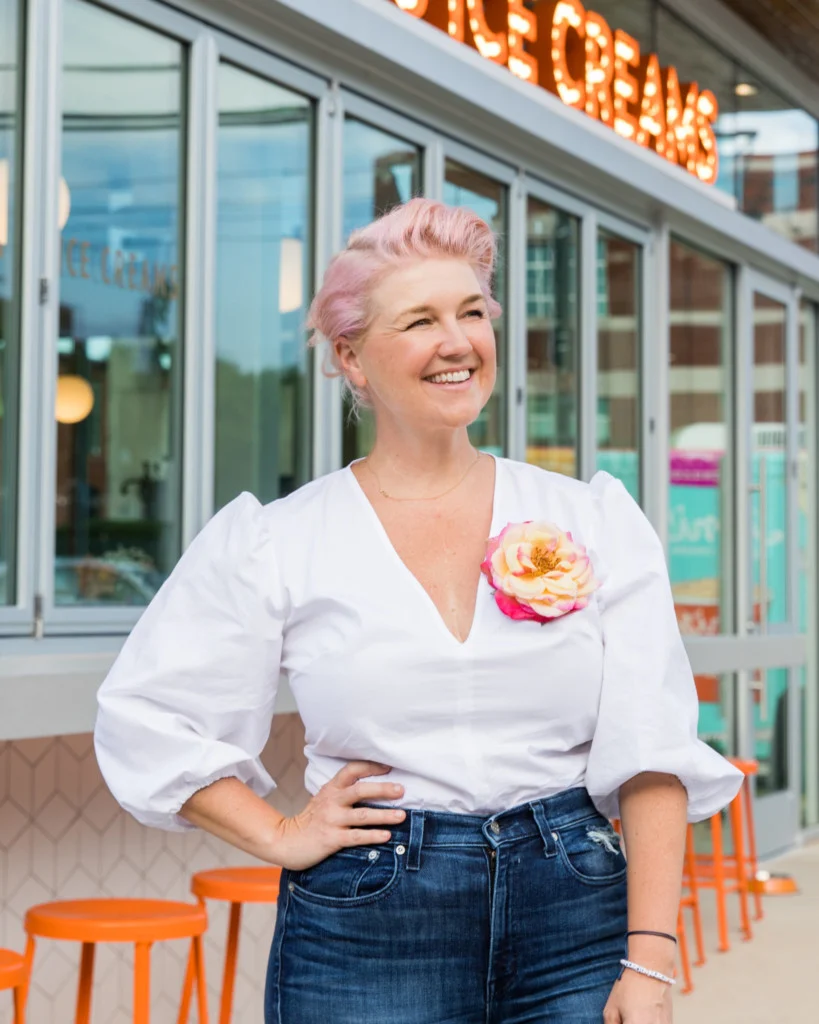 1920 Camden Road, Charlotte, NC 28203.
Best Flavors: Salted Peanut Butter with Chocolate Flecks, Brown Butter Almond Brittle, and Goat Cheese with Red Cherries.
Jeni's ice cream is one of the best in charlotte, it has a wide range of flavors that are very delightful. The ice cream is created completely from the scratch with top, fresh, and quality ingredients, it is very hard to go wrong with any of these existing ice cream flavors at Jeni's ice cream.
There are several options for people on gluten-free diets and vegan diets. So if you are in search of an ice cream spot to chill with your friends or family we highly recommend Jeni's ice cream, because you are definitely going to love the ice cream!
2. Marble Slab Creamery Ice Cream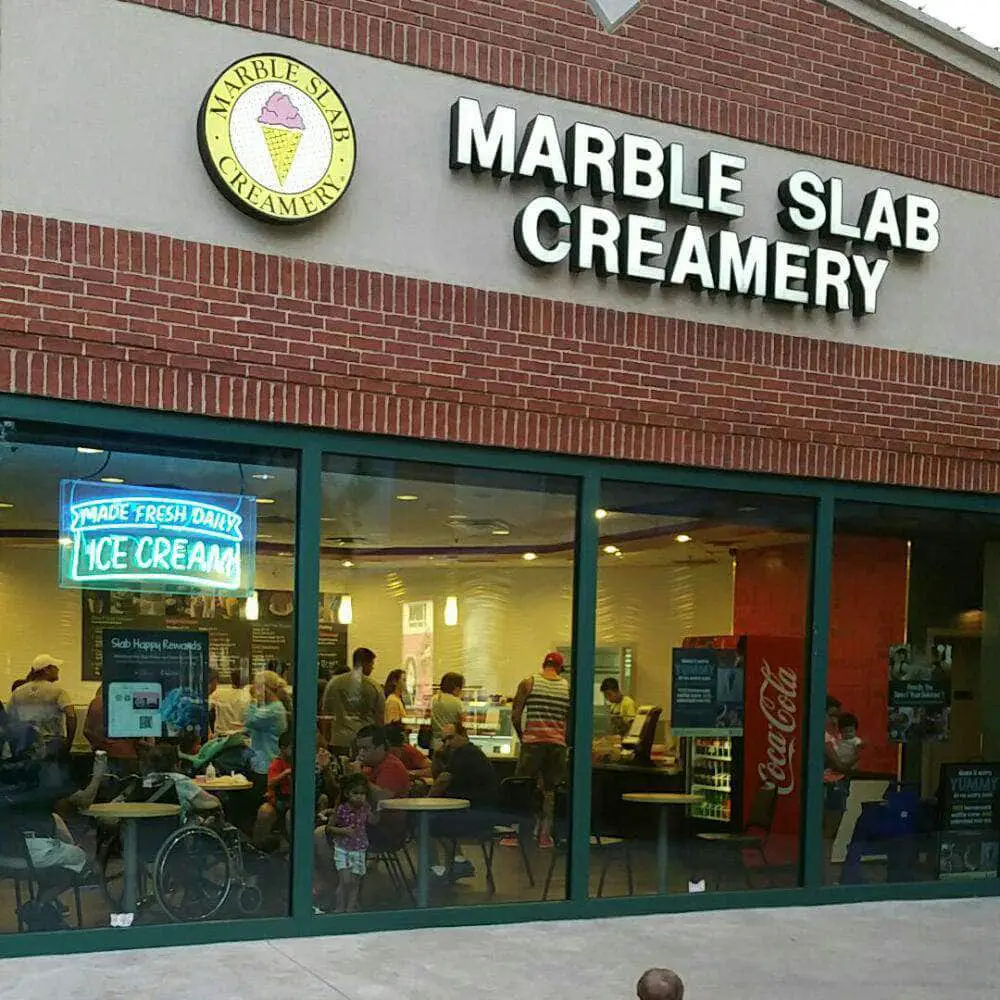 7800 Rea Rd. Ste C Charlotte, NC 28277
Recommended Flavours: Almond Joy, Caramel Peanut Butter Crisp, Snickerdoodle, and Rocky Road.
There are lots and lots of ice cream flavor choices at marble slab creamery. For every unique taste, there is a unique flavor. Marble slab creamery ice cream has up to 75 flavors and unlimited combo varieties.
Since 1983, the texture and taste of all ice cream flavors have been top-notch, not to mention the amazing customer service they render as well. The ingredients used are always carefully selected and fresh, and in each scoop of ice cream, there's goodness waiting to be discovered.
3. Golden Cow Creamery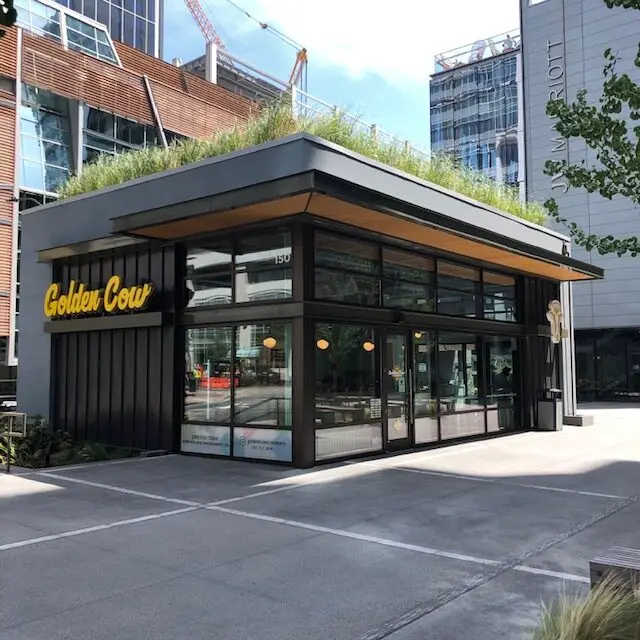 601 South Tryon St., Charlotte, NC 28202.
Best Flavors: Salted Oreo, Mint Chocolate Chip, and Valencia Orange.
Golden cow creamery ice cream is one to die for, it is one of those ice creams that is made from scratch. All ingredients used are fresh, authentic, and of good quality. Another good thing at the golden cow creamery is that they are open to suggestions.
There are 6 classic flavors and 8 rotating flavors you can enjoy at golden cow creamery. The rotating flavors will get you wondering what to expect. The environment and sitting area are very accommodating and welcoming, and it is a perfect hang-out spot for you and your loved ones.
4. Ben And Jerry's Ice Cream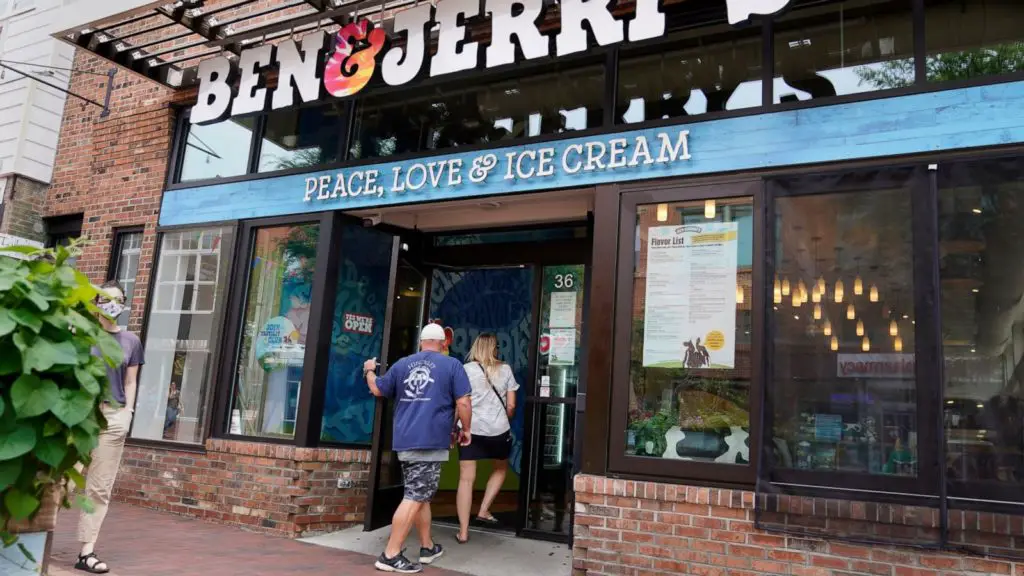 507 Providence Rd, Charlotte, NC.
Recommended Flavours: Chunky Monkey, New York Super Fudge Chunk, and Chocolate Fudge Browny.
Having ice cream at Ben and Jerry's would equal a euphoric experience, the flavors are packed with lots of goodness that would urge you to come for more. The scoopers are very friendly and welcoming.
Ben and Jerry's ice cream is the perfect treat for the family, its old fashion chocolate and vanilla flavors taste excellent.
5. Two Scoops Creamery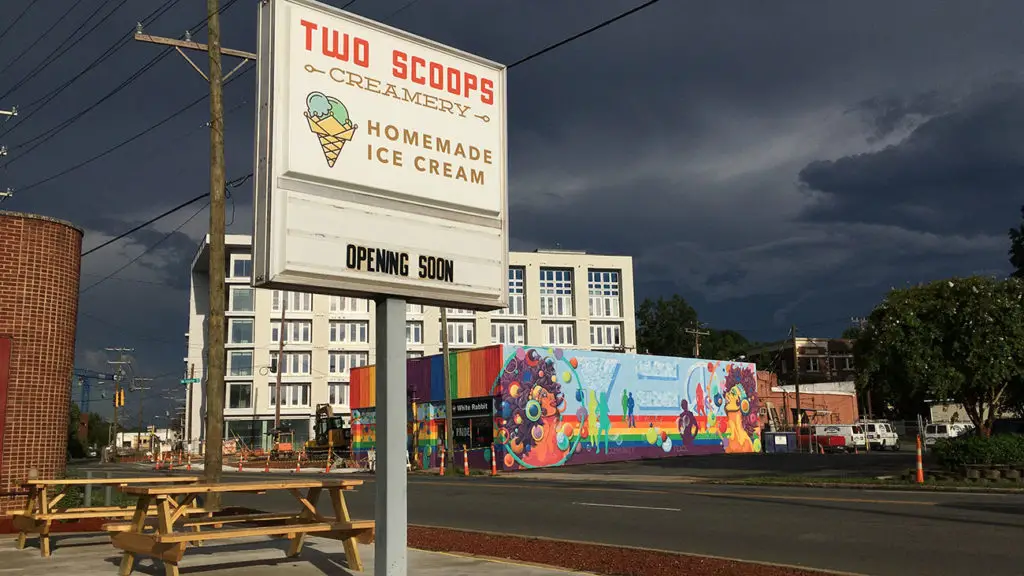 913 Central Ave, Charlotte, NC 28204.
1616 Camden Road, #100 Charlotte, NC  28203
Recommended Flavors: Chocolate Vanilla Strawberry, Butter Pecan, Cream Big Chocolate Chunk.
Two scoops creamery is a local ice cream shop in Charlotte that offers one of the best ice creams. In total two scoop creamery makes 32 flavors, and they are all great. You can choose to sit in and enjoy your ice cream, or you can go for a take-out whichever decision you make the staff will be glad to attend to you.
6. Cold Stone Creamery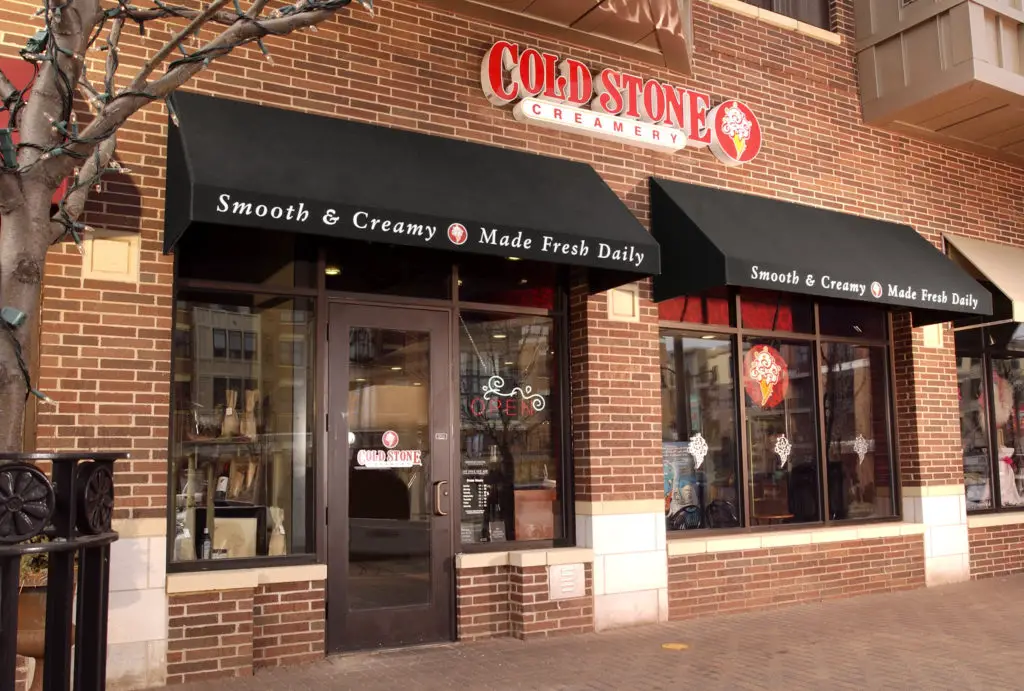 9820 Rea Rd, Ste B, Charlotte, NC 28277.
2700 W Mallard Creek Church Rd, Ste 210, Charlotte, NC.
Recommended Flavors: Birthday Cake Remix, Cheesecake Fantasy, and Chocolate Devotion.
Let's start with the little show the scoopers like to give by the counter, and how pleasing and helpful the staff can all be. At cold stone creamery, you are sure to get the absolute best ice cream you have ever tasted.
There are a lot of flavors and mix-ins you can enjoy, not to mention the soothing smooth texture and very rich yummy, and creamy ice cream taste. Although we highly recommend birthday cake remixes, chocolate devotion, and cheesecake fantasy, you can never go wrong with all the other flavors.
7. Diary Queen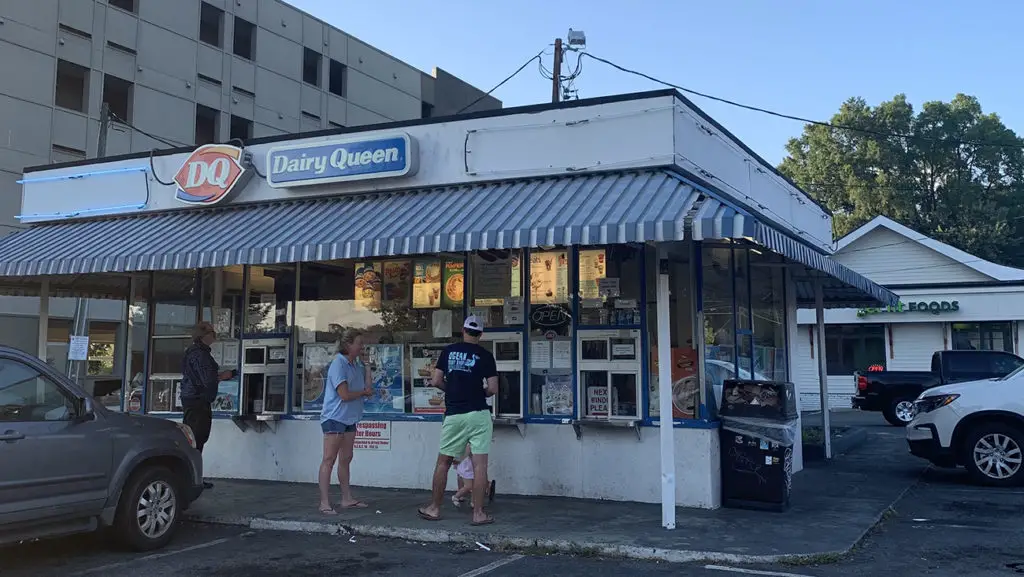 3020 Prosperity Church Rd, Charlotte, NC.
Recommended Flavor: Turtle Pecan Cluster, Choco Brownie Xtreme.
Diary queen offers one of the best ice creams in charlotte. It offers a wide range of amazing and mouthwatering flavors that everyone can easily fall in love with. Diary queen ice cream only makes use of fresh and quality ingredients and has been meeting up with expectations since 1950.
One of the factors that make dairy queen stand out is that even if you crave and have ice cream, you can still treat yourself to amazing meals.
8. Elizabeth Creamery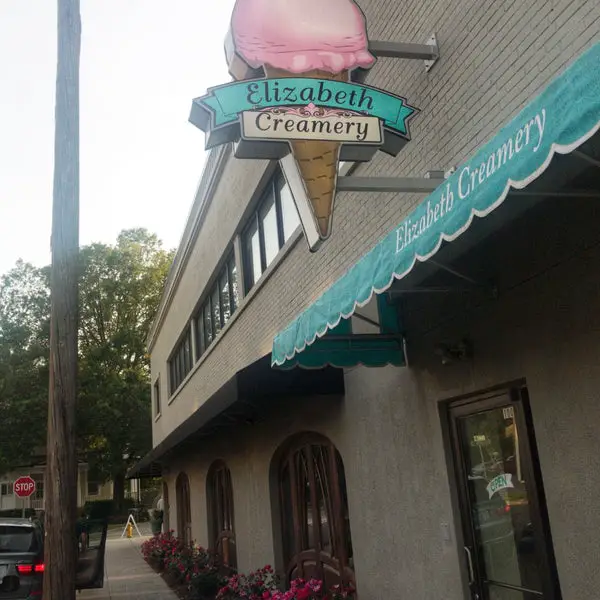 1535 Elizabeth Ave, Charlotte, NC 28204.
Best Flavors: Strawberry Cheesecake, Ginger Ice Cream, and Smurf Ice Cream
Want to have one of the best ice cream experiences in Charlotte? Then you should definitely visit Elizabeth creamery ice cream shop. It serves one of the most amazing ice creams in Charlotte and the environment is extremely friendly and super cozy.
Elizabeth creamery is a small family business that makes homemade and flavorful ice creams perfect for a family outing.
9. The Local Scoop Ice Cream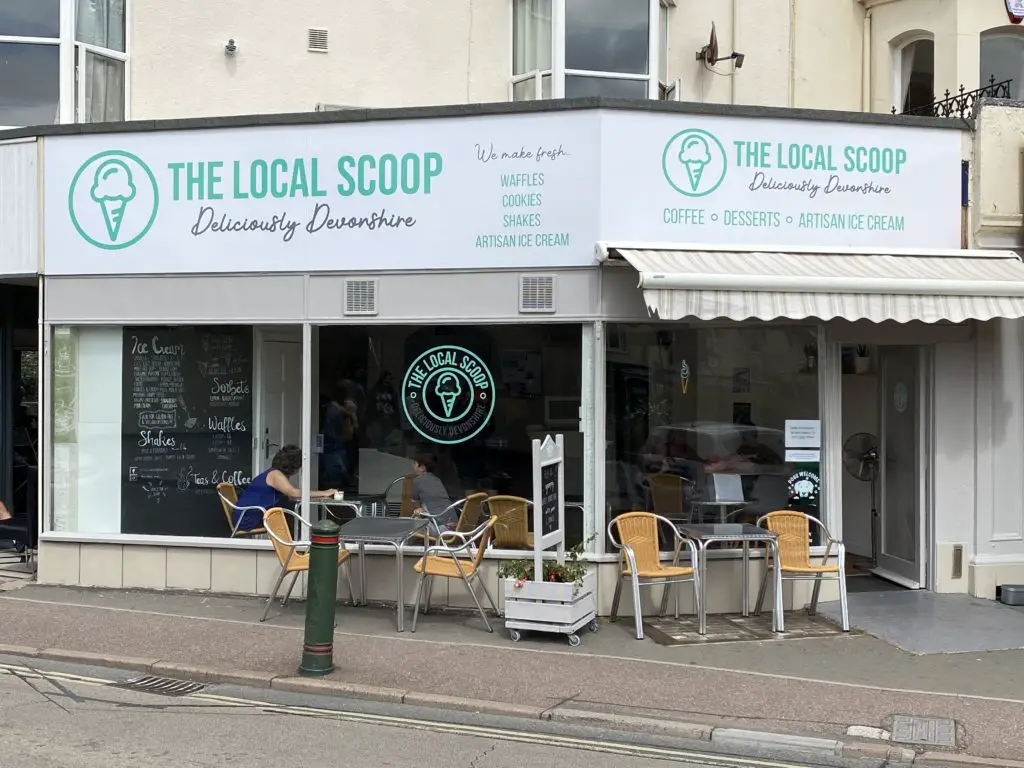 5355 Ballantyne Commons Pkwy. Charlotte, NC 28277.
Recommended Flavor: Dutch Chocolate, Coffee Toffee.
The local scoop ice cream is made with locally sourced and fresh ingredients, the ice cream, and desserts are all prepared from the scratch, so if you are craving homemade ice cream you should definitely give this ice cream a shot. All the flavors are mouthwatering and satisfying, also it is a great spot for family or friends to hang out.
10. X-tra Ball Ice Cream And Pinball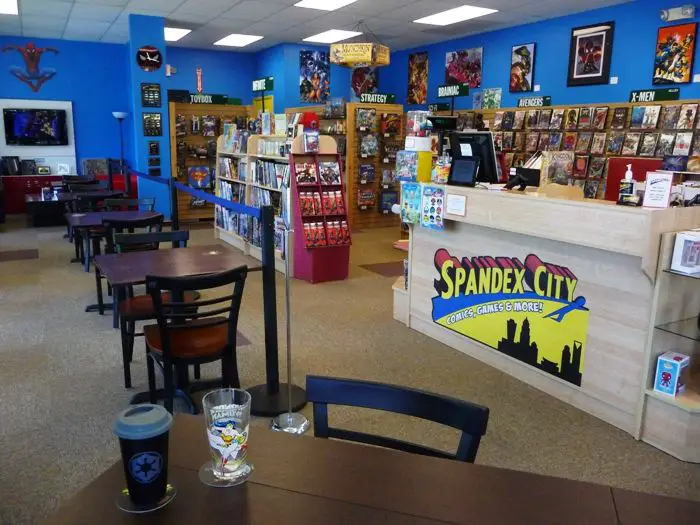 2914-A Mt.Holly-Huntersville Rd. Charlotte, NC 28214
Best Flavor: Red Velvet Revival, Birthday Cake, and Superman.
What other better way is there to catch some fun and have ice cream if not give Xtra ball ice cream shop a visit. Here you can meet up with friends and enjoy a great summer afternoon making memories that will last for a lifetime.
Most of the ice cream flavors are frequently changed as there is always a constant need to improve and offer savory ice cream flavors for everyone to enjoy.
In Closing
Locating the best ice cream in Queen city is not a hard find, there are a lot of ice cream shops you can easily walk into and have the best ice cream experience ever. This article has mentioned some of the best places to have ice cream, you can also try some of our recommended flavors and be amazed.
We are sorry that this post was not useful for you!
Let us improve this post!
Tell us how we can improve this post?