Satisfying the guilty pleasure of eating ice cream is a special bliss on its own, and knowing the right spots to get in the best ice cream in Low country Charleston can be incredible.
Whether it's to cool off in the summer, to give in to your cravings, or to get over a heartbreak, we all one way or the other find solace in eating ice cream. And this is why it is very important that everyone enjoys the best ice cream at all times.
Fortunately, Charleston holds some of the best ice cream shops that offer top-notch ice creams, good customer relations, and nice and aesthetically pleasing indoor (and outdoor) sitting areas.
So what are the best ice creams in Charleston, and how can you locate them? You will be finding out soon enough in this post.
Must Visit Ice Cream Shops In Charleston (SC)
Summertime in Charleston is usually very hot and oppressive, the temperature always calls for a soothing ice cream treat. However, it doesn't have to be too hot before you can have this melting goodness, as ice cream can be enjoyed at any time. With that being said, here are ice creams worth trying in Charleston;
1. Off-Track Ice Cream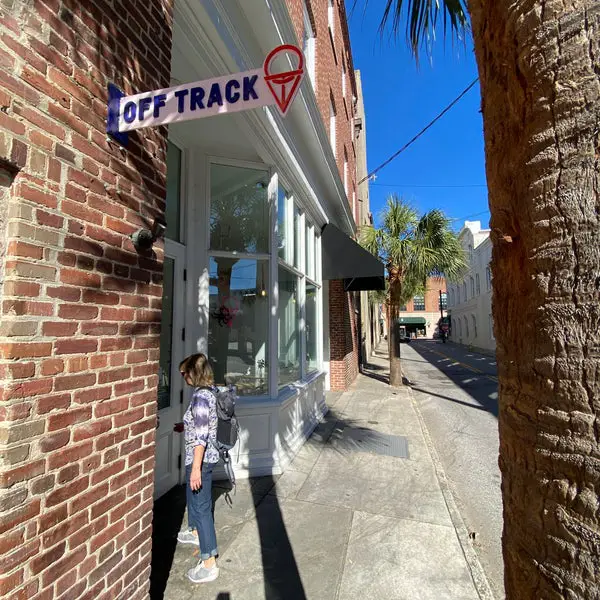 6 Beaufain Street, Charleston, SC 2940
Recommended Flavors: Key Lime Pie, Chocolate Fudgy Brownie, Tahitian Vanilla Bean.
Off track ice cream has been offering one of the best ice creams in charleston since 2016, it ensures that the finest and freshest ingredients are locally sourced and used. There are several traditional flavors and vegan-friendly flavor options as well.
All traditional ice cream varieties are made from scratch with local eggs, sugar cane, locally sourced milk, and cream, however, the vegan options are made with organic coconut cream, raw cashew, sugar cane, and sunflower oil. You are sure to get one of the best ice cream experiences at Off track ice cream spot.
2. Jeni's Splendid Ice Cream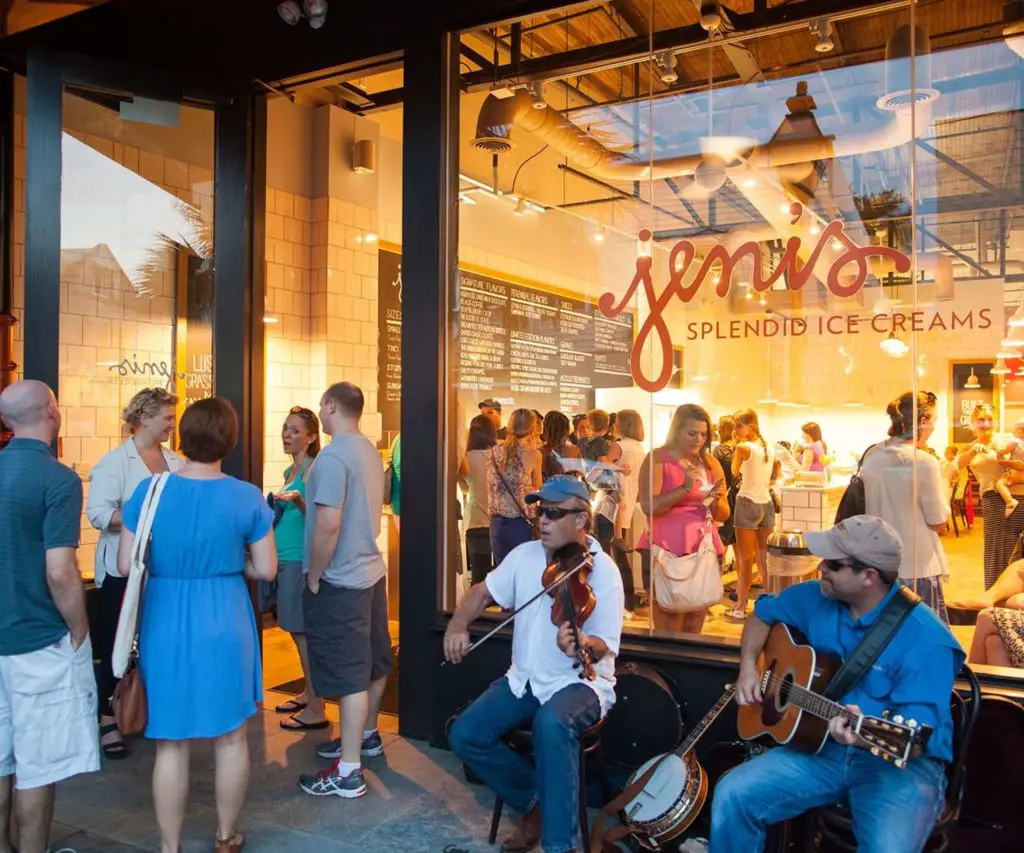 501-A King St. Charleston, SC 29403
Recommended Flavors: Brown Butter Almond Brittle, Salted Peanut Butter with Chocolate Flecks, and Goat Cheese with Red Cherries.
Jeni's splendid ice offers a wide range of bright-colored, yummy, and exciting flavors, which can be easily enjoyed by everyone. The extremely smooth and tantalizing feel of Jeni's ice cream would definitely make come for more.
Most of these flavors are very unique to Jeni's ice cream, which means you would not get the same taste and texture elsewhere. All ice cream recipes are built from the ground up and have remained in perfection for more than 20 years. You absolutely need to give this ice cream a visit if you are in Charleston.
3. Ye Ole Fashioned Ice Cream and Sandwich Cafe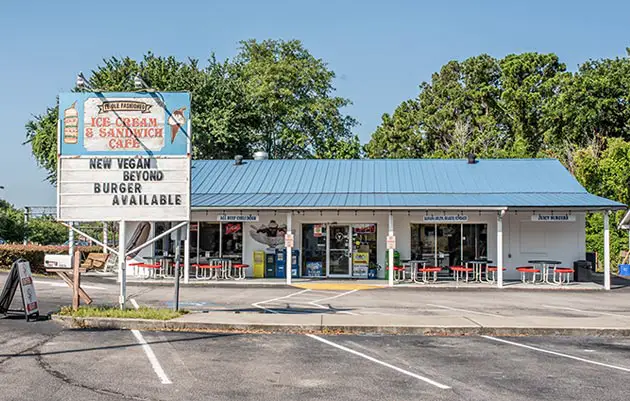 474 Savannah Hwy, Charleston, SC 29407
Recommended Flavor: Rainbow Sherbet, Rocky Road, Strawberry Cheesecake, and Mint Chocolate Chip
Ye ole fashioned ice cream is award-winning ice cream, for about 12 years it hold its ground as the Charleston city paper's best ice cream. Whether you are going solo or with family and friends this ice spot is a must-visit.
The business started in the Lowcountry in 1972 and has long since been winning hearts through its amazing customer service and superb ice cream flavors. There are 30 ice cream flavors that are definitely worth the try and you can hardly go wrong with any of them.
4. Park Circle Creamery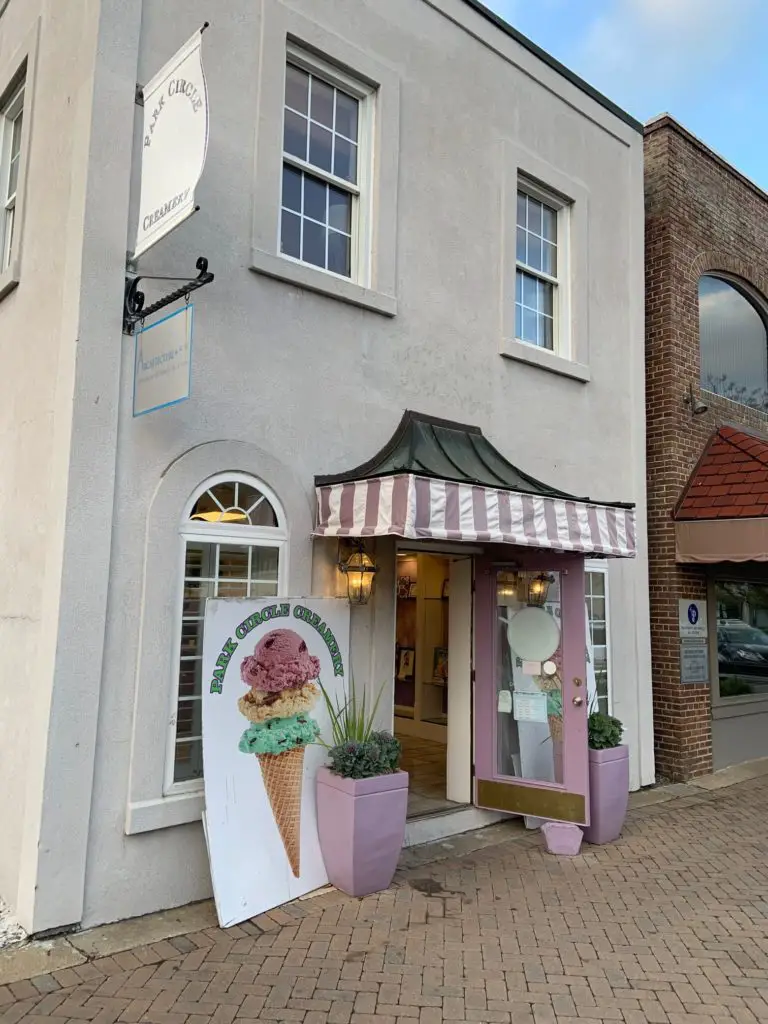 1069 E Montague Ave N. Charleston, SC 2507.
Must Try Flavors: German Chocolate, Cookies N Cream, Lucky Charms, Butter Pecan.
Park Circle creamery is definitely a must-visit ice cream spot for you, they offer one of the best ice creams in Charleston. Not to mention the amazing and pleasant staff that are glad to attend to you at all times.
Every ice cream flavor at park circle creamery is handcrafted and made in-house with the best quality ingredients. You will feel the love and dedication in every spoon of ice cream as the taste and texture are appetizing, smooth, and refreshing.
5. OddFellows Ice Cream Co.
550 King St. Charleston, SC 29403.
Best Flavors: Caramel Chocolate Toffee, Cookies & Cream.
Of course, Oddfellows ice cream is one sure ice cream you must try if you are Charleston. All the flavors are masterminded by Chef Sam Mason, a James Beard award nominee. Creativity is on the high here as over 500 flavors have been concocted since it started in 2011.
The flavors at Oddfellow ice cream are popular for being uniquely odd and interesting, you can go in a group or go solo either way the experience will always be mind-blowing.
6. Peace Pie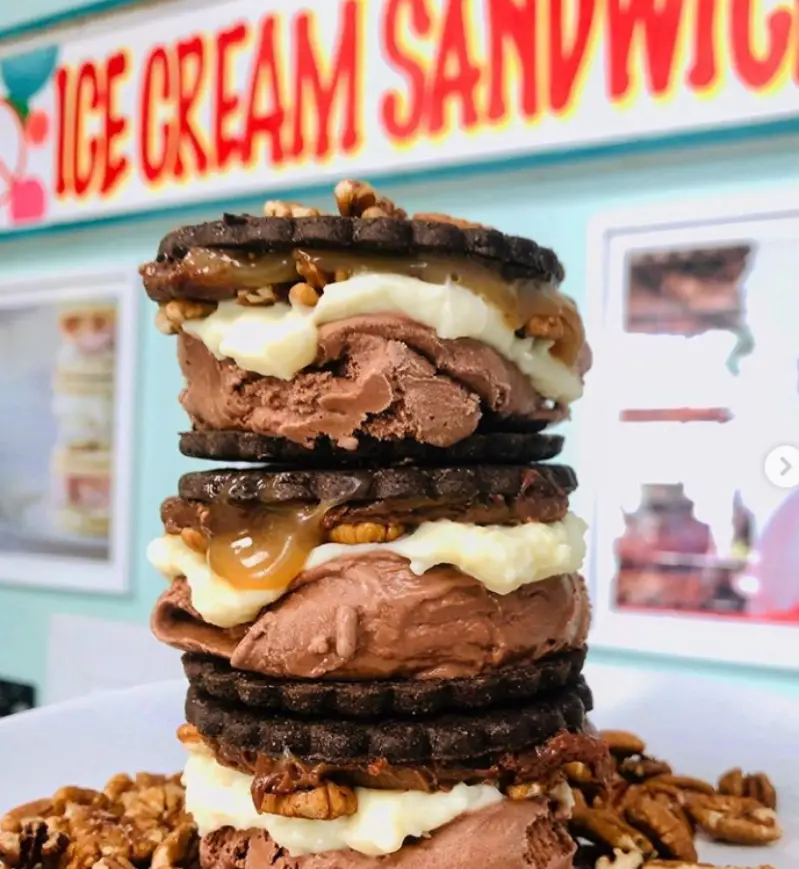 223 Meeting St, Charleston, SC 29401.
Recommended Flavor: Salted Caramel Brownie, Key Lime Pie, Coconut Cream.
Peace pie is an ice cream sandwich with a layer of pie filling. This amazing recipe was born on thanksgiving night in 2011. In 2016, the founder's son established Peace pie in Charleston, and ever since then, it has always been a hit.
The unique combination of ice cream and pie is worth the try, if you decide to try something different and new visit Peace Pie and make awesome memories.
7. Republic Ice Cream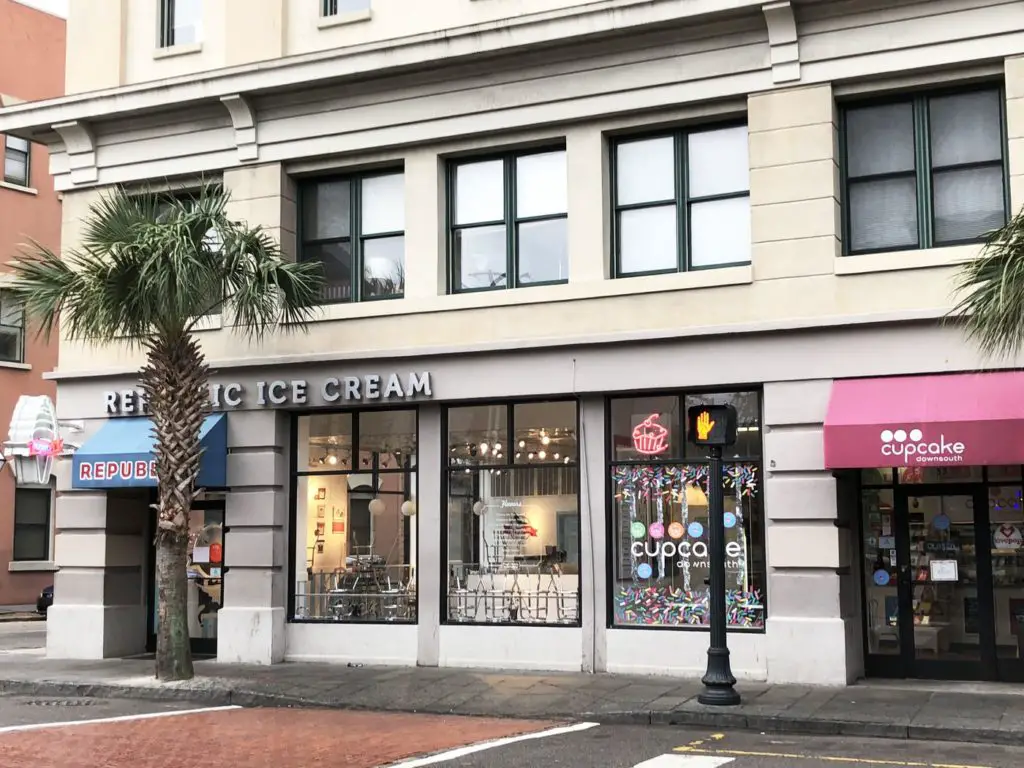 431 King St, Charleston, SC 29403.
Best Flavors: Thunderstorm Chocolate Ice Cream, Butter Pecan Ice Cream
Republic ice cream spot has a very warm and friendly environment for customers, the staff is polite and ready to be of help. You'll be making a great choice if you decide to walk into this cream shop on a hot summer afternoon. Republic of ice cream is a top choice based on quality and the awesome refreshing flavors that await to be explored.
8. Marble Slab Creamery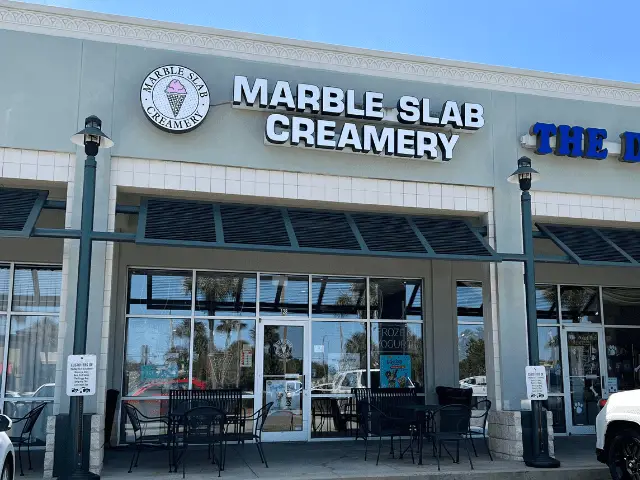 1812 Sam Rittenberg Blvd. Ste 20. Charleston, SC 29407.
Recommended Flavours: Snickerdoodle, Almond Joy, and Caramel Peanut Butter Crisp.
In marble slab creamery all unique flavors are made from fresh and high-quality ingredients, just to ensure that all customers get the best ice cream experience. There are about 75 mouthwatering flavors and a lot of combo options for everyone.
the ice cream and waffle cones both taste great, creamy and crunchy. After trying the combos and mix-ins, you have a reason to always come back for more.
9. Freddo Ice Cream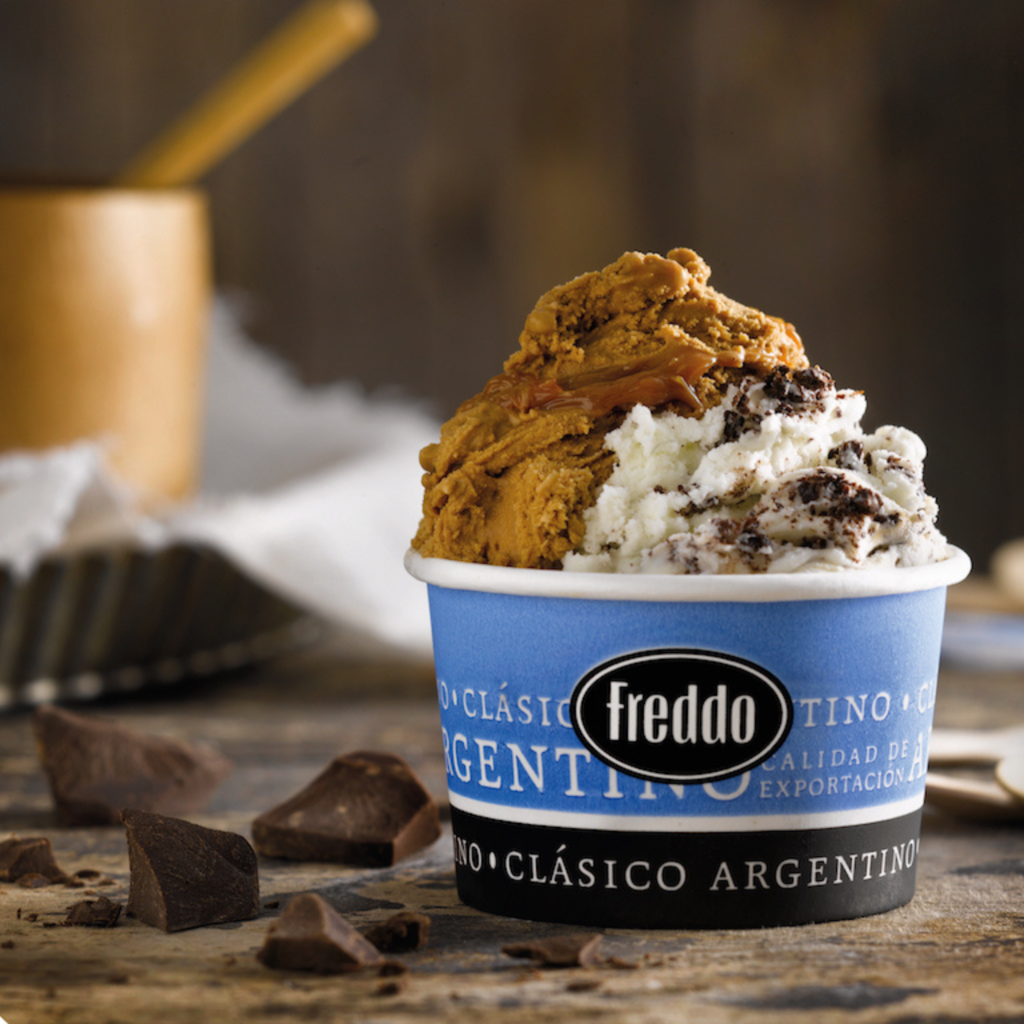 239 1/2 King Street, Charleston, South Carolina 29401
Recommended Flavor: Coconut with Dulce de Leeches.
At Freddo, you get a wide range of amazing and exciting ice cream flavors. These uniquely composed flavors are made with fresh products. You can also explore some other delicacies like empanadas, and desserts.
Freddo is worth a visit at any time of the day but mort preferably on a summer afternoon. All flavors are absolutely worth the try, but coconut with dulce de leeches is one to die for!
10. Baskin Robbins Ice Cream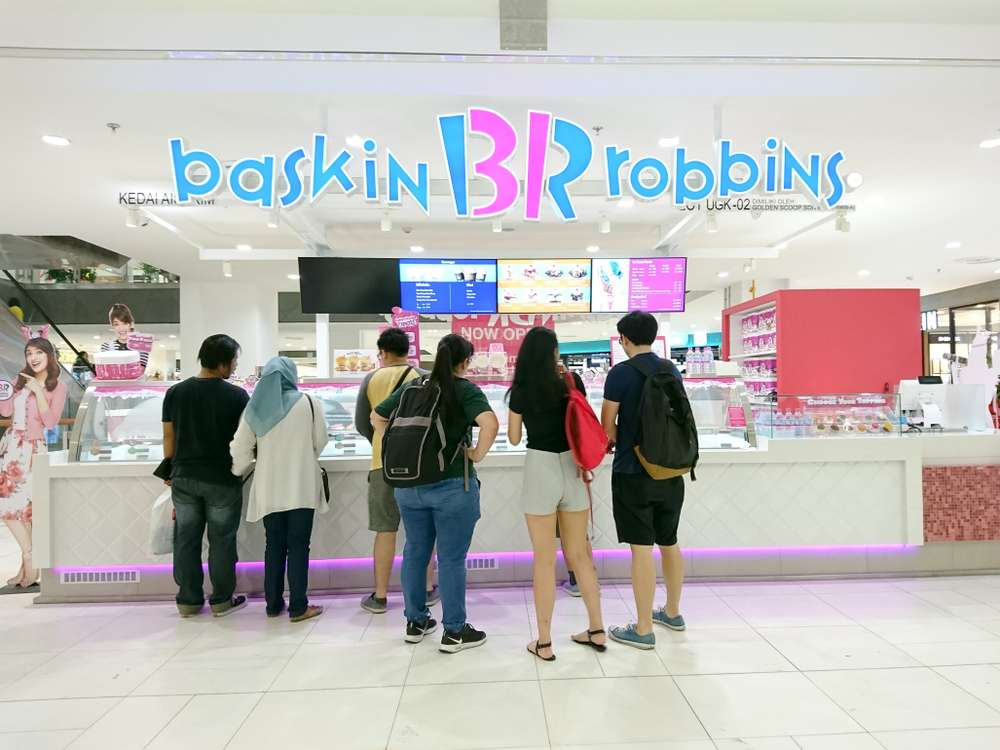 1798 Ashley River Rd, Charleston, SC 29407
Best flavors: Churro Dulce de Leche, Old Fashioned Butter Pecan, and German Chocolate Cake.
Every flavor at Baskin Robbins is absolutely worth it, and each flavor can represent any occasion, be it a get-together with friends, a celebration, or self-care. There are over 1400 flavors you can find in Baskin Robbins.
And even though it has been in business for over 75 years Baskin Robbins is still one of the most cherished frozen spots as they never stop to make a favorite flavor for everyone.
11. Ben and Jerry's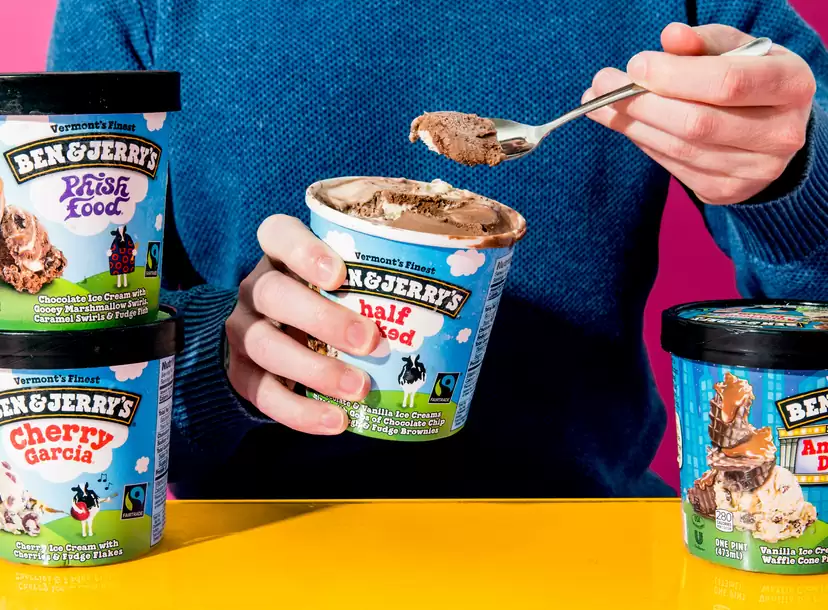 96 N Market Street, Charleston, SC 29401.
Recommended Flavor: New York Super Fudge Chunk, and Chocolate Fudge Browny.
Ben and Jerry's ice cream is not on the list for nothing, the ice cream flavors are classic and exciting. Many residents of Charleston always choose Ben and Jerry's ice cream because of its rich and creamy taste.
Additionally, the staff and owners are super friendly, welcoming, and ready to be of help to customers. Whatever the occasion might be, and you crave frozen treats, Ben and Jerry's will be happy to satisfy your ice cream cravings.
Final Thoughts
Charleston is filled with a good number of ice cream spots that offer the best ice cream flavors you can find. For huge ice cream enthusiasts, these ice cream shops mentioned in this post are highly rated and recommended. It would definitely be a wonderful experience to visit these places as ever ready to serve you the best.
We are sorry that this post was not useful for you!
Let us improve this post!
Tell us how we can improve this post?