Making home-cooked family meals can be a rewarding experience. It brings the family together, and there's nothing quite like the aroma of food in your kitchen as each component cooks to perfection. To ensure that your home-cooked meal is delicious and worth every penny, you need to find quality ingredients that are fresh, flavorful, and healthy. Finding these ingredients at a reasonable price can be tricky – but it doesn't have to be! 
In this post, we'll discuss how to source high-quality ingredients for your family meals without breaking the bank. We'll cover where to look for organic options at discounted prices and even offer suggestions on what type of products are ideal purchases when cooking from scratch rather than buying pre-packaged food items. Using our tips will help you make sure you're getting value out of every ingredient purchase while still offering up delicious dishes your entire family will love!
Research local farms and markets
Are you tired of the tasteless, processed ingredients found in most supermarket produce? Why not try some fresh, locally sourced, organic ingredients? With just a bit of research, you can find nearby farms and markets that offer a mouth-watering array of options, from crisp vegetables to juicy fruits. And don't forget about farm-made eggs, the perfect addition to any delicious breakfast or afternoon snack. By supporting local farmers and markets, not only will you be able to indulge in some truly tasty treats, but you will also be supporting the community and reducing your carbon footprint. So take a trip down to your local market or farm and taste the difference for yourself.
Look for online retailers
If you're a fan of organic products, you'll know how hard it can be to find them in physical stores. Luckily, the internet has come to the rescue, and there are now plenty of online retailers that specialize in organic products. Shopping online means you can easily compare prices and find the best deals, as well as being able to browse a much wider selection of products than you would find in a local store. These retailers are often passionate about organic living and care about the environment, so you can feel good about the purchases you make. Whether you're looking for organic food there is a retailer out there for you. So, why not give online organic shopping a go and see what you can find?
Talk to other home cooks about where they get their ingredients
As a passionate home cook, you're always looking for ways to elevate your dishes and explore new flavors. One way to do that is by figuring out where your fellow cooks get their ingredients from. Engaging in conversation with other home cooks is not only a fun way to connect with like-minded individuals but can also lead you down a rabbit hole of discovering exciting ingredients and specialty stores you didn't know existed. The beauty of cooking is that there are endless possibilities, and by talking to others about where they source their ingredients, you open yourself up to new culinary adventures. 
So go ahead, strike up a conversation with your food-loving peers, and prepare to be inspired.
Read labels when shopping for packaged food items
When it comes to grocery shopping, it's easy to grab the first packaged food item that catches your eye. However, while the attractive packaging and catchy slogans may draw you in, it's important to take a closer look at the label before putting it in your cart. Reading labels can give you a better understanding of what exactly is included in the product and can help you make more informed decisions about what you put into your body. From checking ingredient lists to looking at nutrition facts, taking even just a few extra seconds to read the label can make a big difference for your health in the long run. So next time you hit up the grocery store, remember to give those labels a read!
Repurpose leftovers to save time and money
Food waste is a significant problem globally, and it frequently occurs in our homes. Sometimes, we cook more than we need, and the rest ends up in the bin. This not only wastes food and money but also destroys the environment. However, there's a better way to handle leftovers and benefit from the extra food. Repurposing leftovers is an excellent solution for saving time and money while reducing waste. Whether you want to make sandwiches, soups, or stews, many ideas can turn your leftovers into delicious meals. Moreover, with a little creative thinking, there is no limit to the dishes you can make from your leftover food. So instead of tossing your food leftovers, embrace the innovative ideas of repurposing them and enjoy a new, delicious, and efficient meal.
Stock up on pantry staples like rice, beans, spices, etc.
Stocking up on pantry staples like rice, beans, and spices can make all the difference in having a well-stocked kitchen. Not only are these pantry items versatile, but they also have long shelf lives, making them great for emergency situations or unexpected cravings. With rice, the options are endless, whether it's a bed for a stir-fry or the perfect side to a flavourful curry. Beans are packed with protein and fiber, making them perfect for hearty soups and dips. 
And let's not forget about spices – they can elevate any dish, from a simple pasta sauce to a flavourful marinade. By keeping these items in your pantry, you'll always be prepared to whip up a delicious meal with ease.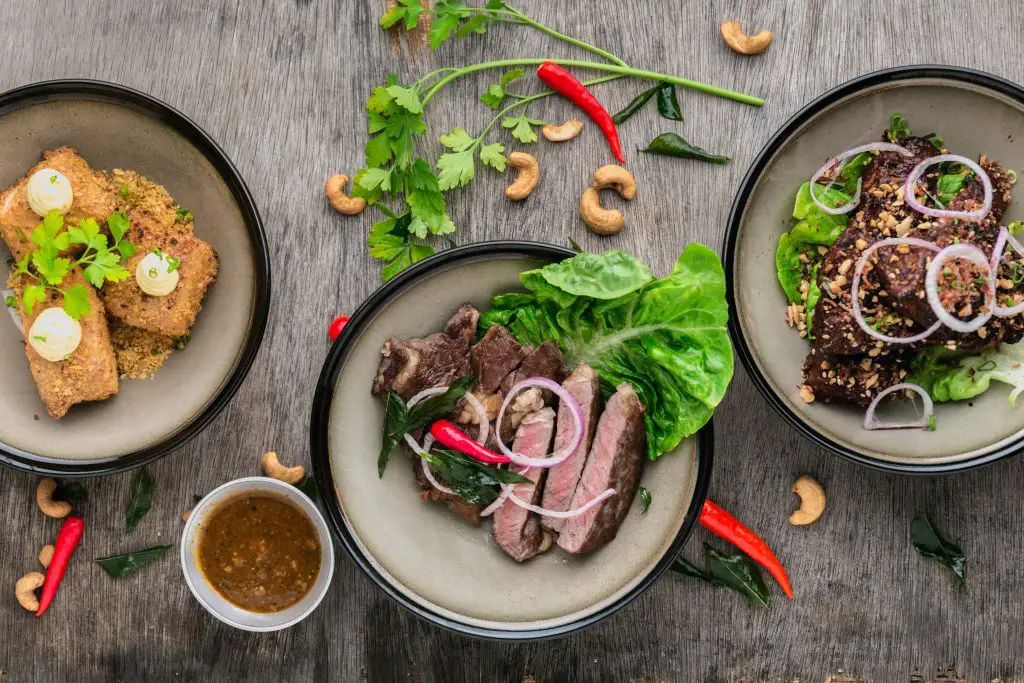 Using quality ingredients to create family meals is an important step in ensuring the health and nutrition of those you love. Armed with the tips from this blog post, you are now ready to source the best ingredients that meet your individual needs. Whether you prefer to shop locally at small farms or purchase online from specialty retailers, there is something out there for everyone. Keep in mind that it's also important to read labels on packaged items and use leftovers efficiently. Having a well-stocked pantry full of basics like rice, beans, and spices will make meal planning easier throughout the year. With quality ingredients, thoughtful meal planning, and a little help from Workflow, you can create delicious dishes that your family will love!
We are sorry that this post was not useful for you!
Let us improve this post!
Tell us how we can improve this post?