It's late, you're hungry and cranky, and if you don't eat something soon things are going to get real ugly; let's face it, we've all been in this situation before! That is when the grilled cheese shines, but what happens when you're not just desperate for a cheesy sandwich but out of butter?
Grilled cheese was the first thing I learned how to cook, and I know I'm not alone in this. There is something so simple and nostalgic about this food. I really don't believe that I've ever had a grilled cheese I didn't at least like.
The real beauty of this sandwich is its versatility; it can be made in so many ways. Practically everyone who's ever cooked has tried to put their spin on this sandwich. I love to make it with spinach and sun-dried tomatoes, or with classic American cheese and tomato soup on the side.
One scary night, though, I found myself in that frightening situation where my cabinets were all but bare except for a few slices of bread and cheese. I searched all over, but found NO BUTTER! I had already warmed up the pan and felt like there was no turning back.
I rifled through the mostly empty fridge, and little did I know, but what I would find would revolutionize my whole grilled sandwich game!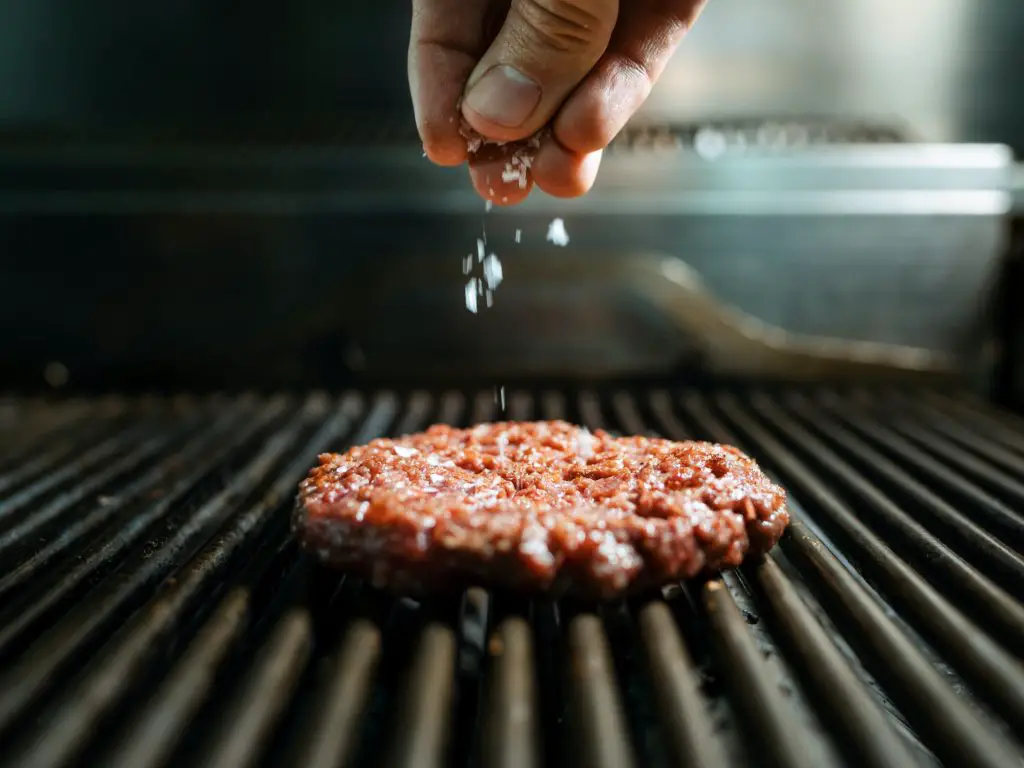 Do You Need Butter For Grilled Cheese?
The simple but shocking answer is, no; although butter is the standard for ensuring your bread gets a nice even color as the sandwich toasts, it is not necessary! You will want some kind of fat to coat the exterior of the sandwich. Thus ensuring an even cook and crunchy bite, but you do not need to use butter to get that.
It is true that butter provides a rich flavor, and it is an ideal moisture barrier but so is olive oil, mayonnaise, or even coconut oil. In fact, there are several really great methods to grease your pan or sandwich without butter!
Can You Make Grilled Cheese Without Butter?
Yes, you can definitely make grilled cheese without butter, all you do have to find is a substitute that works for you.
Butter is quite great for grilled cheese, it does give the bread a soft texture that blends into the cheese, however, if you do run out of butter or simply prefer something else, below are alternatives that provide similar results.
1. Grilled Cheese with Mayonnaise
On that cold dark night when I thought all sandwich hope was lost, mayo was my savior. Mayonnaise has the fat content needed to keep the bread from burning while it browns. It also adds a certain tang to the grilled cheese that simply cannot be beaten!
Hellmann's Real Mayonnaise. Get it on Amazon*.
Using mayonnaise on your grilled cheese can be like a license to go wild because there are so many mayonnaise-based dressings out there. You probably have some in your fridge already!
Caesar dressing, tartar sauce, and the American favorite "Comeback Sauce" are all mayonnaise-based. All of these can be spread on the outside of your bread instead of butter to add a flavorful crisp to your sandwich. 
To use mayo or mayo-based dressing, simply spread the condiment on the outside of the sandwich before frying, just as you would butter.  It will crisp with a similar speed and appearance to butter.
2. Grilled Cheese With Olive Oil
Olive oil is an obvious choice as a butter substitute. It is wonderful for frying, sautéing, and more. Olive oil has many health benefits that butter lacks, and adds an earthy flavor that you simply cannot get out of butter.
Pompeian Smooth Extra Virgin Olive Oil. Get it on Amazon.*
I love to use olive oil when I am making grilled cheese with a more mild cheese. I like mozzarella or fontina, which cannot be beaten as far as melting goes.
The beauty of olive oil is in its plant-based nature.  Whether you're full-on vegan and looking for a way to grease your vegan cheese sandwich without the dairy, or an omnivore experimenting with plant-based options, you won't be disappointed with this light and heart-healthy option.
To use olive simply brush the exterior of the sandwich lightly with oil before frying.
3. Grilled Cheese With Coconut Oil
Another great dairy-free solution for cooking grilled cheese is coconut oil.
Carrington Farms coconut oil. Get it on Amazon.*
The wonder of this substitute is that it really gives the appearance of a buttered sandwich. Not only does this sandwich look the part, but because of coconut oil's lack of prevailing flavor all you will taste is the sandwich!
To make a grilled cheese with coconut oil, spread room temperature coconut oil on the exterior of each slice of bread prior to frying.
4. Grilled Cheese with Chili Oil
I love spice and putting wild twists on classic dishes, and that is why I think chili oil is an amazing butter substitute for grilled cheese. Chili oil is an infusion made by cooking dried or fresh chilies in oil, and it can add a hot and tasty punch to your sandwich!
Lee Kum Kee Chiu Chow Chili Oil. Get it on Amazon.*
I love to cook with a hot chili oil I find at the local international grocer, but you can take it one step further and prepare your own chili oil for a truly gourmet spicy, cheesy, taste explosion!
To use chili oil, simply brush down the outside of your sandwich on both sides before pan frying. 
5. Grilled Cheese with Ghee
Ghee is clarified butter that has fans worldwide. It has many vitamins and a higher smoke point than butter, so if you have a tendency to cook a bit high, ghee may be your friend!
Heart Original Grass-Fed Ghee. Check On Amazon*.
It can be used as an even substitute for butter, and if it's in its liquid form it is super easy to spread on a grilled cheese.
Simply coat the exterior of your grilled cheese with ghee, and toast it to perfection!
Final Thoughts
Experimentation is key here!  The grilled cheese is the perfect vehicle to try new things because it is so simple.
Find a fat that you like? Run with it! If not, keep trying, or mix a couple together to make your own butter substitute. There is no right way to make a grilled cheese, just a ton of tasty options!
More substitute ideas:
We are sorry that this post was not useful for you!
Let us improve this post!
Tell us how we can improve this post?