Due to the sweet taste and amazing quality of Moscato wine, it has become exceptionally popular, and it is often asked whether Moscato wine can be used for cooking.
Moscato is a sweet, carbonated white or rosé wine that contains low alcohol and is used to make exquisite appetizers and desserts. It is made from muscat grapes and has nectarine, sweet peach, and orange blossom flavors.
Yes, you can cook with Moscato. This Sweet wine is normally used in dishes such as pasta, cakes, soups, sauces, pancakes, and chicken dinners. Moscato wine is also used for making fruit punch and can be added to cocktails. This Italian wine is really sweet and affordable. It is preferable to use Moscato for desserts, appetizers, and even aperitifs as they have a sugar content of about 100-200 grams per liter.
Moscato wines are not only useful in the kitchen; you can also drink this sweet wine that has a low alcohol content. Just like other wine products, they should be refrigerated before use and also kept in a dry place, making them stand vertically.
If kept in a moist environment for a long period, the cork will shrink, and once air enters the wine, not in active usage, it will spoil.
What Are The Types Of Moscato Wine?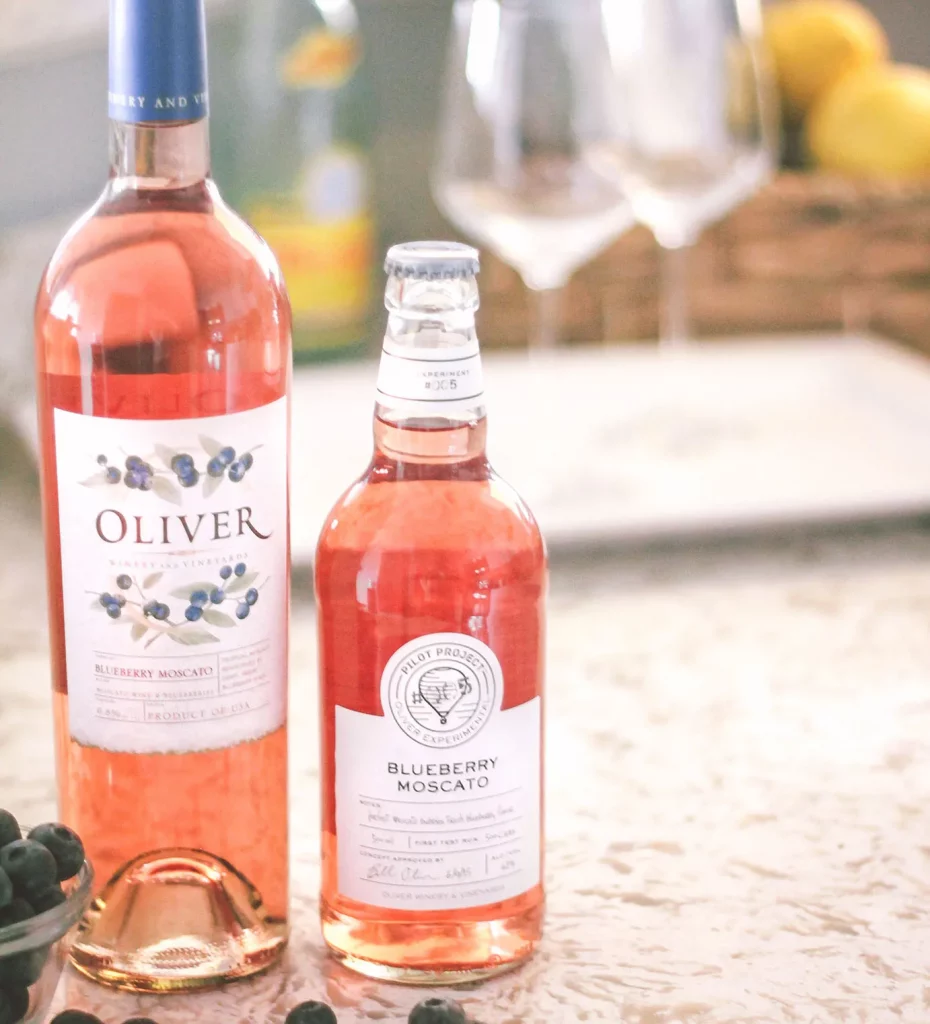 There are varieties of moscato wine, which makes it appreciated as Moscato is not just limited to one flavor or type. The types of moscatos include pink moscato, still moscato, sparkling moscato, moscato dessert wines, and red moscato. 
The distinct varieties mean you have different flavors to enjoy, either for cooking or for drinking.
How Long Does Moscato Last?
Moscatos have a long shelf life and can last as long as 18–24 months after purchase.
We advise that you do not purchase in bulk if you will not use it all at once, and once the wine is opened, you should consume it within a week.
How Do You Make Moscato Pound Cake?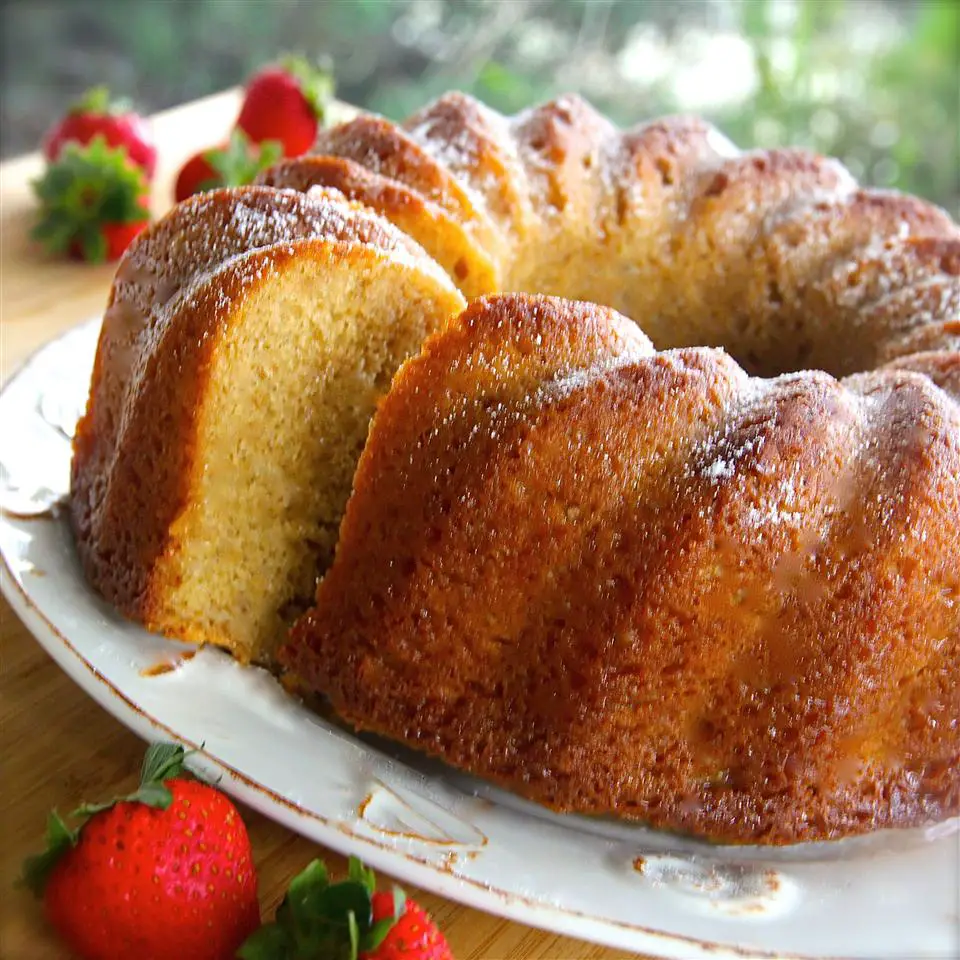 Ingredients
 ¾ cups carbonated moscato wine
½ teaspoon salt
Butter (3 sticks)
Pure vanilla extract or lemon extract (1 tablespoon)
¼ teaspoon baking soda
Large eggs at room temperature (5)
Granulated sugar (2 ½  cups)
Cake flour (3 cups)
Powdered sugar (1 cup)
Directions
Preheat the oven.
Step 1- Place 3 sticks of butter into the bowl, add sugar into it, and, using a mixer, mix well.
Step 2- Add five room-temperature eggs one after the other, making sure that each egg is blended before adding the next.
Step 3- Mix in either the pure vanilla extract or lemon extract, depending on your choice.
Step 4- Add the salt and baking soda to the cake flour and, using your sifter, sift the flour to remove particles.
Step 5- Carefully pour the dry ingredients into the batter and mix well.
Step 6- It's time to add your Moscato wine. Add the measured Moscato wine to the batter and stir properly. You can use any flavor of your choice.
Step 7- Rubbed the cake pan with butter and sprinkled some flour into it as well, then tap out the excess flour, and pour the cake batter into the pan.
Step 8- Give the batter a nice shake and make sure it is all nice and even.
Step 9- Bake the cake in the preheated oven at about 325 °F for about 1 hour and 15 minutes. To be sure it is well done, you should insert a skewer into the cake, and once it comes out clean, your Moscato cake is all set.
Step 10- To make your icing, add the measured powdered sugar and, of course, 2 tablespoons of your Moscato wine. Mix well and pour over the cake after it has cooled off for about an hour.
Can You Use Moscato Instead Of White Wine For Cooking?
Absolutely! If you prefer to use Moscato instead of white wine, go ahead and cook that meal.
It is worth mentioning that because of the sugar content, which is about 100-200 grams of sugar per liter of Moscato, it is majorly used for savory dishes and when used to deglaze a pan, it caramelizes too quickly.
The white wine, however, only contains about 1–2 grams of sugar per liter, which makes it preferable for spicy and sour dishes.
Frequently Asked Questions
What Can You Use Moscato For?
Because of the sweet taste of moscato, it is majorly used with sweet brunch dishes, appetizers, desserts, and as an aperitif. Using moscato on main course dishes is not advisable because of the spicy, salty, or sour flavor it contains.
Can You Use Barefoot Moacato For Cooking?
Yes, you can. Although it is often said that moscato pairs perfectly with savory dishes, barefoot moscato is a great option for cooking some dishes as the sweetness it adds to the food enhances the dish.
Can You Use Moscato in Pasta?
Yes. Having the moscato topped over pasta with some beef or chicken broth is a perfect combination because of the fruity and sweet taste.
Final Thoughts
We have affirmed that moscato can be used to cook. It is preferred in savory dishes rather than in spicy ones.
Once the moscato wine has been opened, you should use it within a maximum of 7 days, while if it is stored, we recommend that you finish up before the end of 2 years from the date of purchase.
We are sorry that this post was not useful for you!
Let us improve this post!
Tell us how we can improve this post?