To create an unforgettable dining experience when you are on vacation, steak is recognized as the best food to try.
The international twist put on steak is one that has set it apart over the years. So, if you are anywhere near Omaha, Nebraska, you should definitely check out some of the unique restaurants with high-quality delicious steaks.
To make your trip to Omaha worthwhile, you really have to visit their steakhouse. It is no secret that Omaha is one of the best sources of juicy steak around the world. This can be attributed to the fact that beef is Nebraska's single largest industry.
We really can't emphasize enough how tender and juicy the steaks made in Omaha are.
It does matter how you like your steak made, you can be sure you will find it in Omaha. It is a vibrant city and being the largest City in the U.S. state of Nebraska, you can be sure it's not just the food that is enticing but the scenery as well.
Omaha is a really lovely place to visit, it has one of the best zoos in the nation, and it has many excellent cafés and cool cultural restaurants. Do not hesitate to check their staple dishes which include; Indian Tacos, Fried Onion Burger, Chicken Fried Steak, and definitely Barbecue.
The Best Steak In Omaha (NE)
Given the city's background in the meat industry, it shouldn't be surprising that it is one of the best places you can get perfectly cooked steak. The state of Omaha is rich with culinary heritage and that is evident in their steak.
So, if you are a lover of steak like many of us are or just a curious traveler, we have compiled a list of the best steak cuts and steakhouses to visit.
1. 801 Chophouse at The Paxton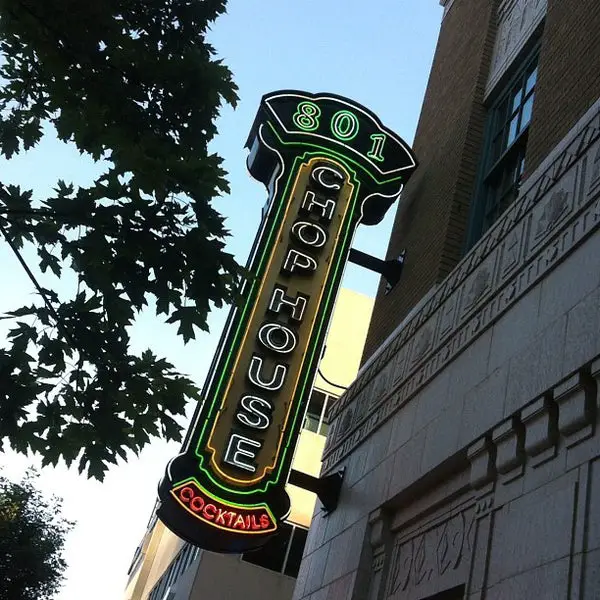 Location: 1403 Farnam St, Omaha, NE 68102
Specialties: Rack of Lamb, Filet Mignon, and Prime Cowboy Rib-eye
The steaks at 801 Chophouse will have you coming back for more. They offer prime cuts of steak and an unforgettable dining experience as well. 801 Chophouse is located in the heart of Omaha and not only can you enjoy prime cuts of steak but some amazing seafood and a large wine selection as well. This restaurant has a nice, comfortable, and upscale setting.
801 Chophouse can be found in 5 locations across the Midwest, and they serve only USDA Prime beef paired with an award-winning wine selection. Their menu is simply mouth-watering, and it has 4 private dining rooms of various sizes to accommodate all your needs.
2. Omaha Prime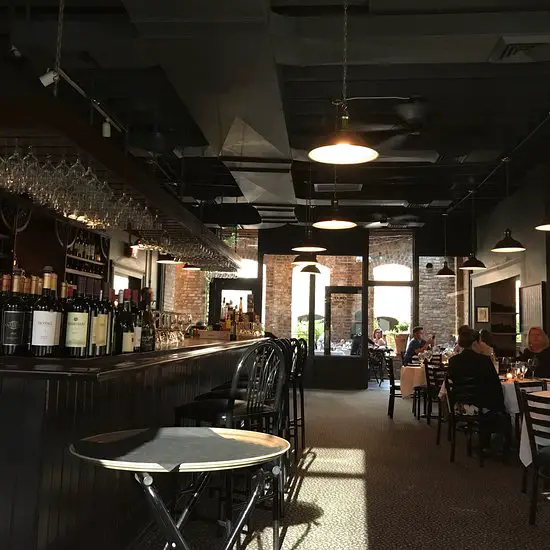 Location: 415 S 11th St, Omaha, NE 68102
Specialties: Blue Cheese Potatoes, The Bone in New York Strip, Bone-in Rib-eye, Bone in Fillet, and The Tomahawk.
Omaha Prime steakhouse is just where you should be if you are looking to enjoy some authentic steak. This is located in Omaha's main entertainment district which is the historic Old Market. The place is an upscale spot so be prepared for the expensive, but you can be sure you will have a wonderful night out.
The service is top-notch, and they serve USDA prime steaks and chops. There are lots of fish and poultry options to choose from. Their steak is not the only knockout dish they serve, the side dishes and wine selection are exceptional as well.
3. Johnny's Café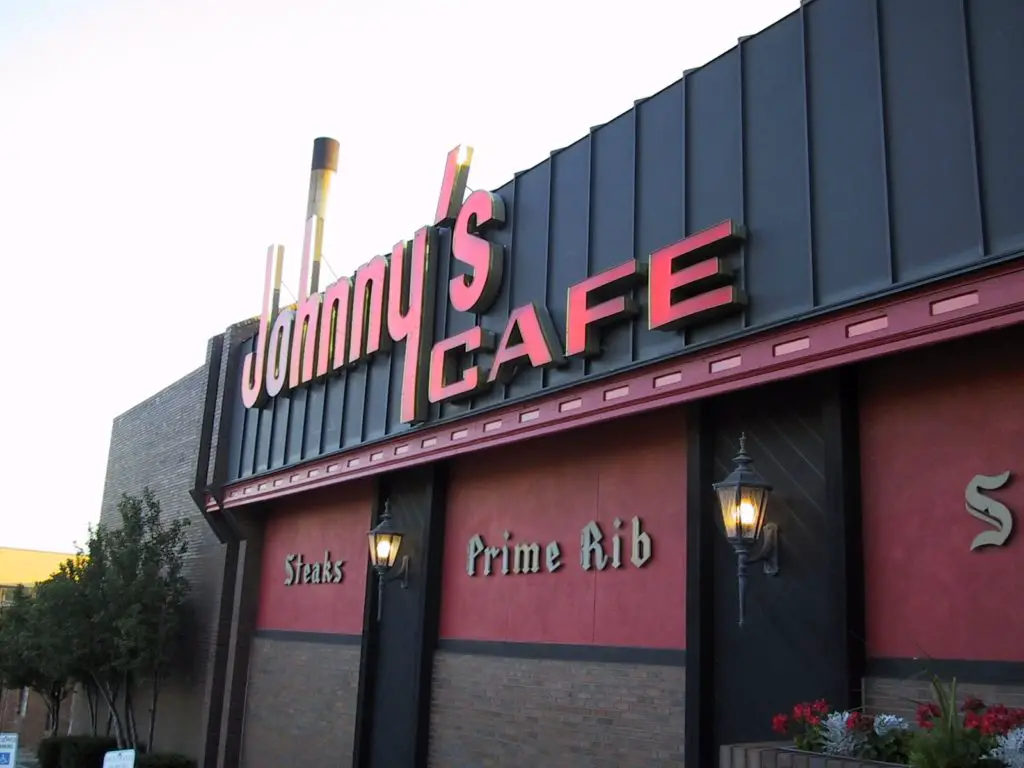 Location: 4702 S 27th St, Omaha, NE 68107
Specialties: Omaha Strip Steak, Top Sirloin, and Mississippi Delta Catfish
Be prepared to have a mouth-watering steak when you visit Johnny's café. This café was opened in the year 1922 as a small eight-seat saloon until it was expanded in 1960. It is located on south 27th street, and it has steaks that have been cooked to the perfect temperature.
This is one of Omaha's best steakhouses, their dinner specials include Cork Dork on Tuesdays and Thirsty Thursdays. They also offer specially priced burgers at 5 pm on Friday.
4. Monarch Restaurant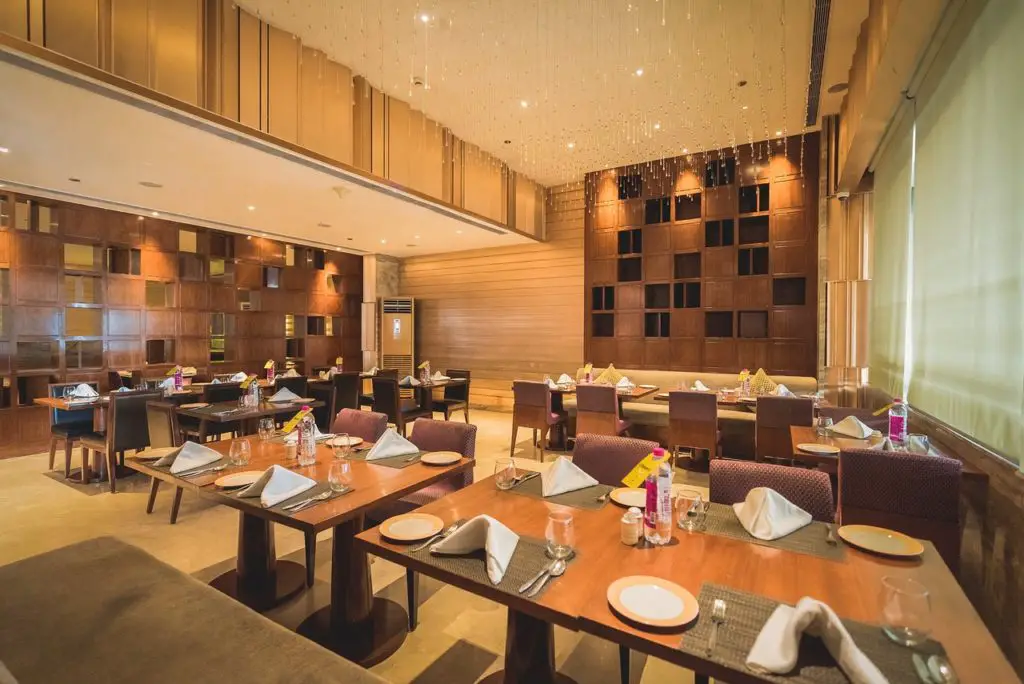 Location: 316 S 15th St, Omaha, NE 68102
Specialties: Multi-Course Chef Tasting Menu, Beef Burgundy, and Wagyu Eye of Rib-eye.
Monarch restaurant is an up-scale eatery that features an amazing menu and an exquisitely designed wine list. The restaurant specializes in New American Cuisine and definitely a juicy tender steak you won't be forgetting in a hurry.
The atmosphere is really cool with vibrant walls, high ceilings, and hanging lights to give a classy vibe. There is a dynamic twist to all of their recipes and reviews state they provide a classy vibe for visitors.
5. Cascio's Steakhouse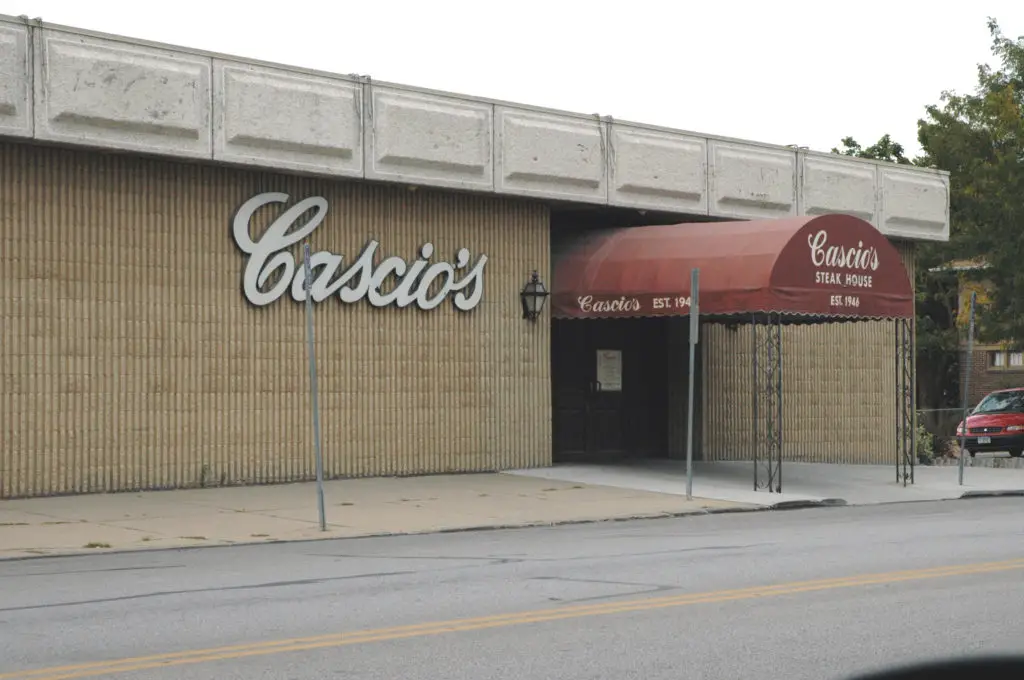 Location: 1620 S 10th St, Omaha, NE 68108
Specialties: Beef Parmigiano, Haddock Filet, Tenderloin Brochettes, and Turtle Cheese Cake
Cascio's Steakhouse was established in 1946 by brothers Al and Joe Cascio. This steakhouse has a warm and friendly vibe which is just what anyone needs to have a nice time with family and friends. This steakhouse offers the best cut of steak for both its locals and visitors.
The steak is not the only reason Cascio steakhouse stands out in Omaha, it has excellent Italian dishes you can try. Their spaghetti sauce is quite famous, and it also offers a children's menu.
6. Sullivan's Steakhouse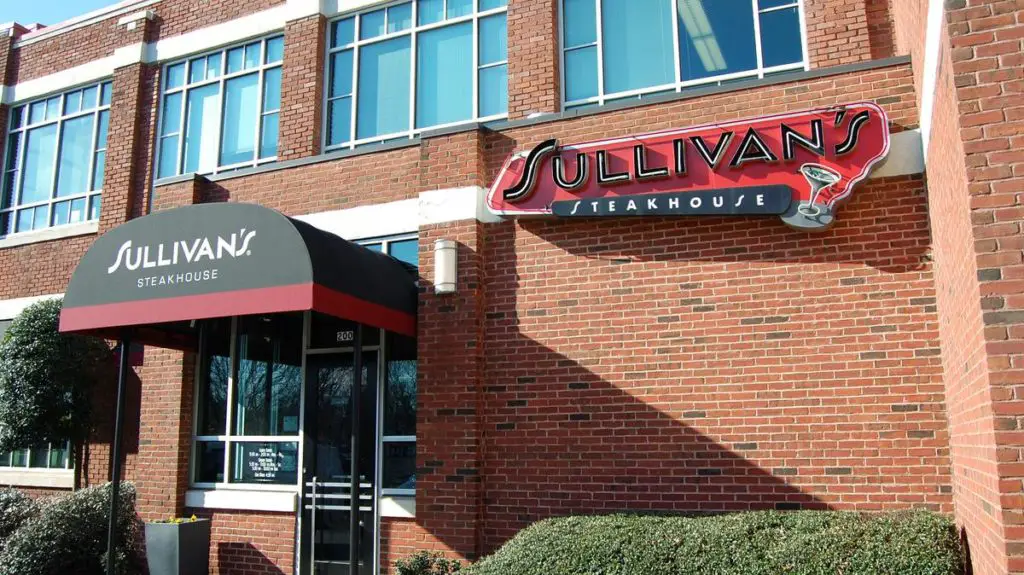 Location: 222 S 15th St Ste 100, Omaha, NE 68102
Specialities: Wagyu Bone in Strip, Broiled Salmon, and Ribeye
Want a sophisticated steakhouse? Sullivan's Steakhouse is one of the finest establishments in Omaha that features the best steak & seafood, live music, and hand-shaken martini. The venue is quite luxurious but with a swanky view, so you can enjoy dinner, and a lively atmosphere and get an excellent view of Omaha's Historic District.
Sullivan's steakhouse serves the best hand-selected steaks and their seafood is cooked to perfection. There is also a wide selection of cravable appetizers such as salad, soups, and side dishes.
7. Anthony's Steakhouse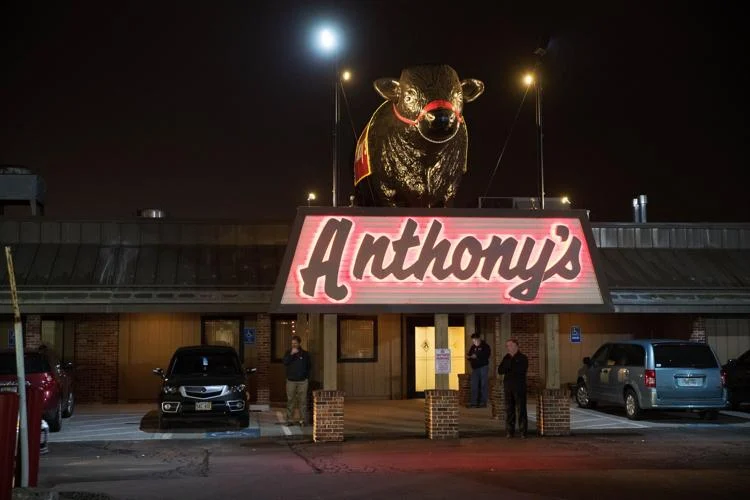 Location: 7220 F St, Omaha, NE 68127
Specialties: Veal Parmesan, Tomahawk Pork Chop, Rigatoni Sausage, and the Prime Rib.
Anthony's steakhouse has all the elements a steakhouse is meant to have. It is a family-owned spot and there have been lots of amazing reviews from both visitors and locals, this restaurant has been around for 50 years, but it has continued to serve mouth-watering dishes.
It offers hand-cut dry-aged beef, so it is easy to understand why it is so tender and juicy. Their menu is filled with many exciting dishes, their Atlantic salmon is delivered fresh every day, """"""""""""""` and do not hesitate to try their baked lasagna.
8. Gorat's Steakhouse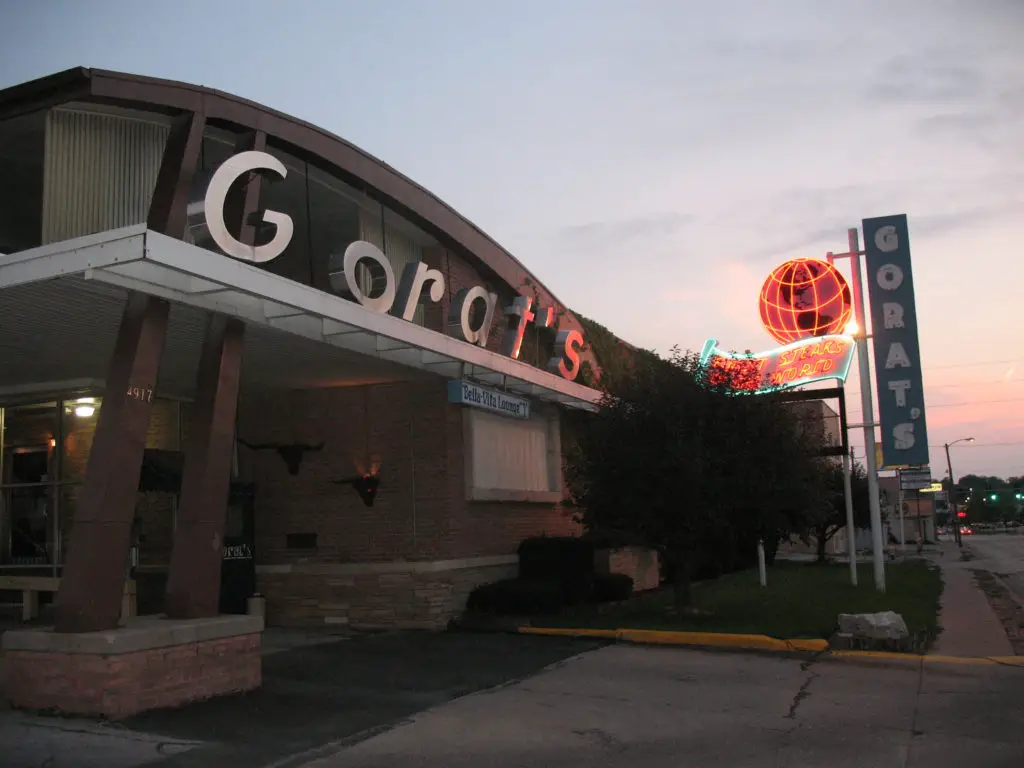 Location: 4917 Center St, Omaha, NE 68106
Specialties: Omaha T-bone, The prime Rib au jus, and Numerous Italian and seafood options to enjoy.
Gorat's steakhouse is another sport in Omaha that is topping the list. It offers an old-school environment, but it's one where you are comfy while enjoying world-famous steak. You can also look into delivery options for these Omaha steaks if you can't make it to the restaurant.
Gorat's steakhouse is located in Midtown crossing, and it is popular for its famous patron hence it is regarded as Omaha's own Warren Buffett. They have so many interesting recipes and the poultry options are cheaper than the red meat choices.
9. Mahogany Prime Steakhouse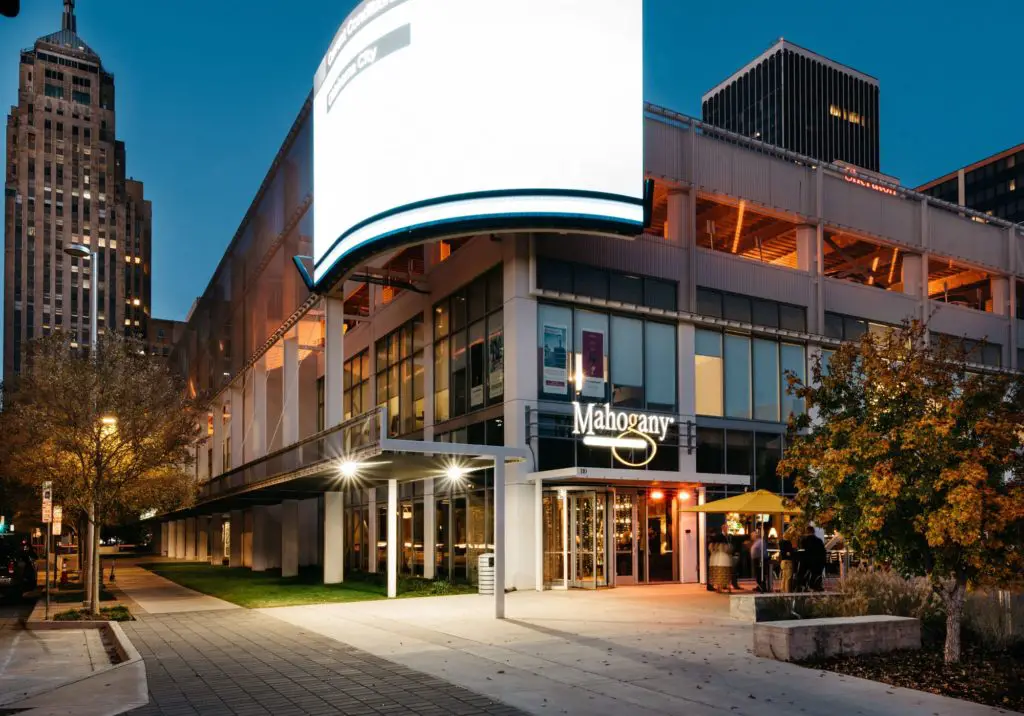 Location: 13665 California St, Omaha, NE 68154
Specialties: Specializes in prime beef and seafood
Mahogany Prime is that steakhouse that specializes directly in steaks and seafood, so you can be sure there is no cut you won't like. Steak is the ultimate dish at Mahogany, and they do have an extensive wine list that can make your night. The restaurant is known in Omaha for its steak and according to reviews, it has never disappointed.
10. Brother Sebastian's Steakhouse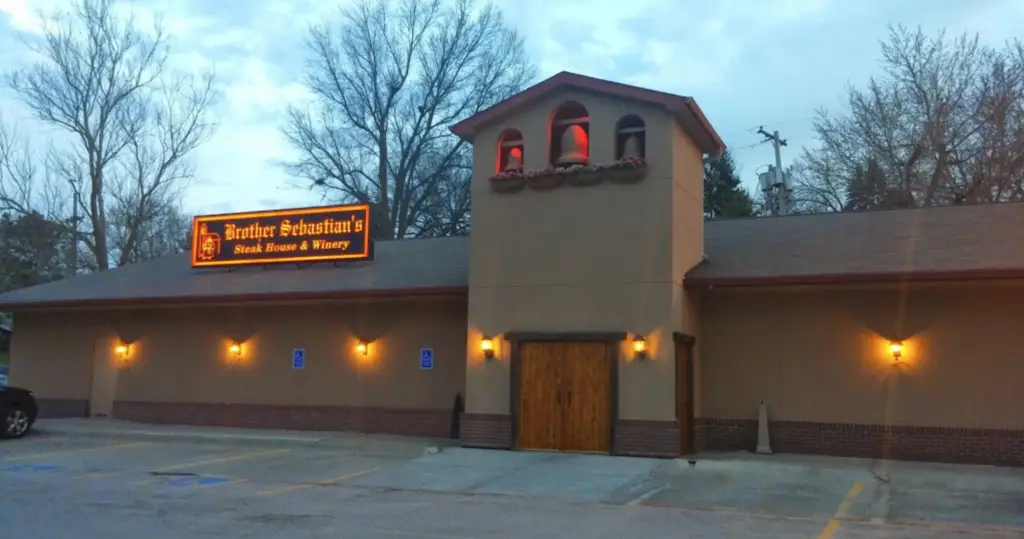 Location: 1350 S 119th St, Omaha, NE 68144
Specialties: Club Sirloin, Chicken Cordon Bleu, and Prime Rib Benedictine.
Brother Sebastian's Steakhouse and Winery was built in 1977 in an upscale restaurant, and it's one of the trusted places in Omaha you can get your steak. It offers quality USDA Angus Prime rib and the seafood and chicken are incredible as well. The steakhouse is locally owned, and it's quite popular for its unique romantic setting.
Brother Sebastian's Steakhouse has won several awards over the years including Omaha's Magazines "Best Prime Rib" in 2012 and 2013. They do have an excellent selection of wine, liquor, and beer.
11. The Drover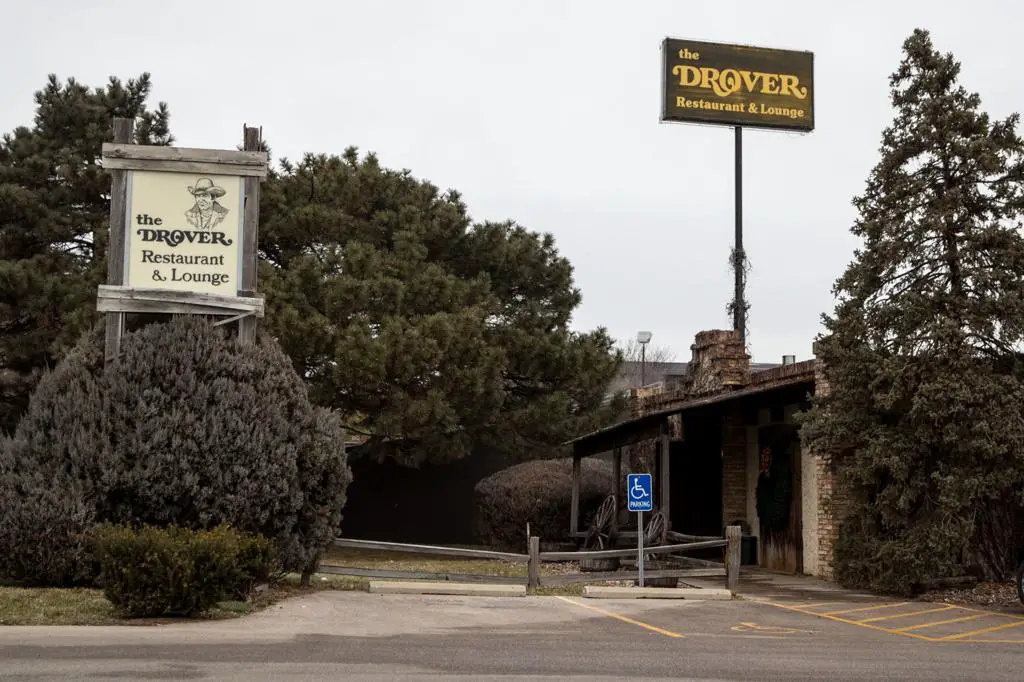 Location: 2121 S 73rd St, Omaha, NE 68124
Specialties: Whiskey Fillet, Steak, and Seafood Combo, Teriyaki Tenderloin Kabob, and Omaha's Signature Reuben.
The Drover was established in 1969 with the initial name of the Cork N Clever before changing to its current name 10 years later. The Drover is one of the best steakhouses in Omaha, it is a rustic chophouse that specializes in enticing steaks marinated in whiskey for at least 15 minutes.
The setting of this restaurant is very comfortable and just where you need to be after a long day exploring the City. It has a wide selection of wine to complement your meal.
Wrapping Up
You do need to visit one or two steakhouses in Omaha if you are looking to have an ultimate dining experience.
The steakhouses listed in this article offer you prime exceptional steak, and it's simply home to perfectly cooked steaks you can't have enough of.
The steakhouses we have compiled for you are absolutely top-notch, from the service, and ambiance to the food and environment. If you can't make it to Omaha but want to enjoy their famous juicy steak, check for delivery options available at Omaha Steaks.
We are sorry that this post was not useful for you!
Let us improve this post!
Tell us how we can improve this post?