Steaks were first served in Texas almost two decades ago, and one of the states that boast of having lots of steakhouses in San Antonio.
There is no definitive answer on how, when, or where steak came to be in San Antonio, but the history goes really back and the City sure has lots of amazing steakhouses. We have narrowed down the best in this article.
People love steaks for lots of reasons but one that can make one go to other states to get the best one is the combination of the tender flavor and juiciness. The note of flavor that a good steak is stuck in is profound and resonates.
Peradventure you are anywhere near San Antonio then you do have to check out the steakhouses. The State is well known for its lively streets and homemade recipes that happen to inspire other restaurants around the world.
Best Steak In San Antonio (TX)
San Antonio has a fascinating history of accommodating a large range of charming steakhouses. So, if you are craving some real marbled meat, let's quickly dive into the 11 best steakhouses you should visit in San Antonia TX to enjoy that.
1. Bohanan's Prime Steaks And Seafood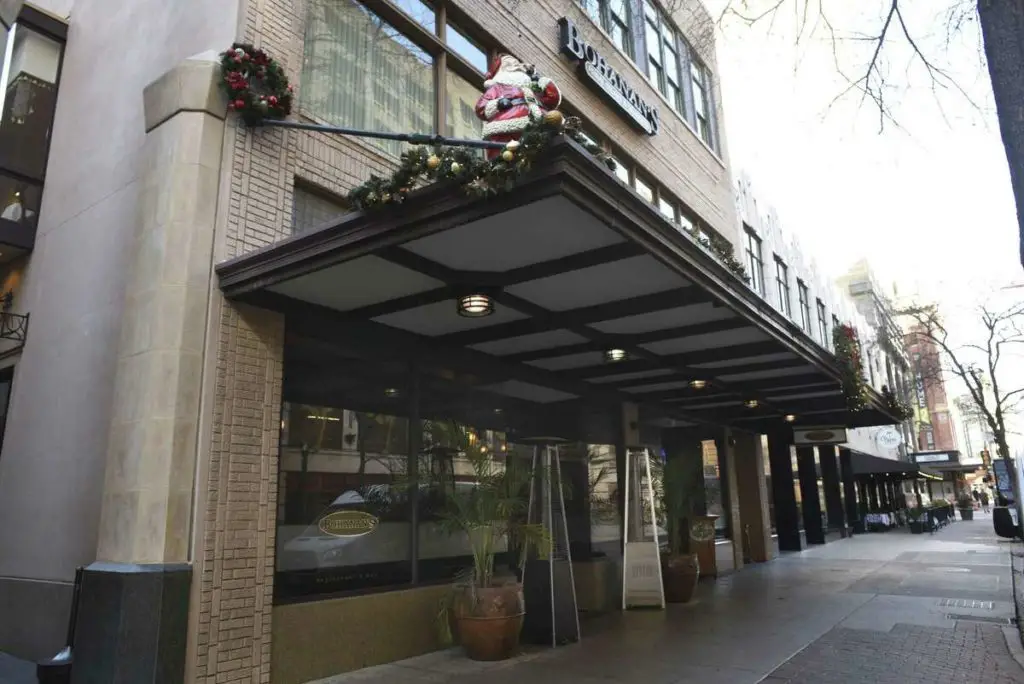 Location: 219 E Houston St #275, San Antonio, TX 78205
Specialties: Fish Tacos, Braised Akaushi Short Ribs & Pappardelle, and Bohanan's large custom cuts of prime-aged corn-fed beef.
Whether you think steaks are for special occasions, only dinner, or can be enjoyed at any time of the day, Bohanan's Prime Steakhouse can cater to anyone. According to reviews, Bohanan is one of the best steakhouses in San Antonio, the service is great, and the ambiance, the wine, and the food selection are of high quality/presentation.
The head chef and owner, Mark Bohanan uses only Akaushi beef which is healthier and even more delicious than the usual beef. The meat is also more tender and juicier compared to the other breeds of cattle. The restaurant has to be booked days in advance, and it's a great place to spend the evening with friends and family.
2. J Prime Steakhouse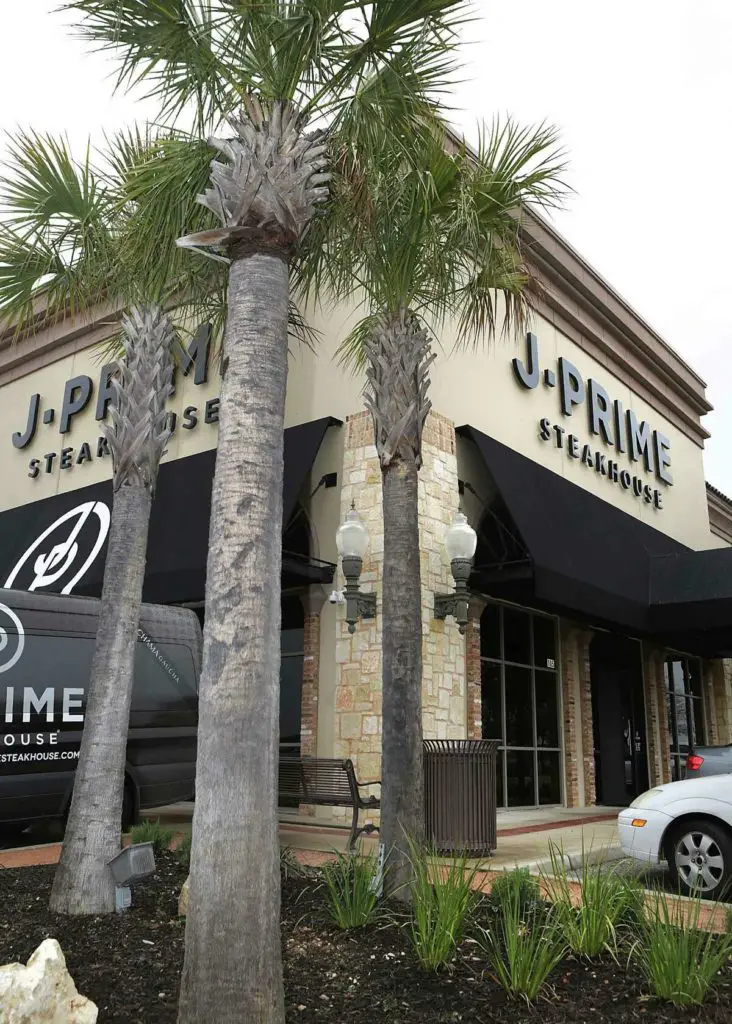 Location: 1401 N Loop 1604 W Acc Rd, San Antonio
Specialties: Prime Beef Carpaccio, J Prime Seafood Tower, Porterhouse, Bone-in Ribeye, and New York Strips.
Another steakhouse that is gladly going to welcome you with amazing service and food is J prime steakhouse. The dress code is business casual to elegant casual which is meant to enhance your overall dining experience. J Prime is a luxurious restaurant that opened in 2014 and has since become one of the premier restaurants in San Antonio.
If you are looking for an authentic culinary experience in San Antonio then you have to visit J Prime steakhouse. It is a modern steakhouse filled with all kinds of palatable dishes and a warm atmosphere.
3. Bob's Steak And Chop House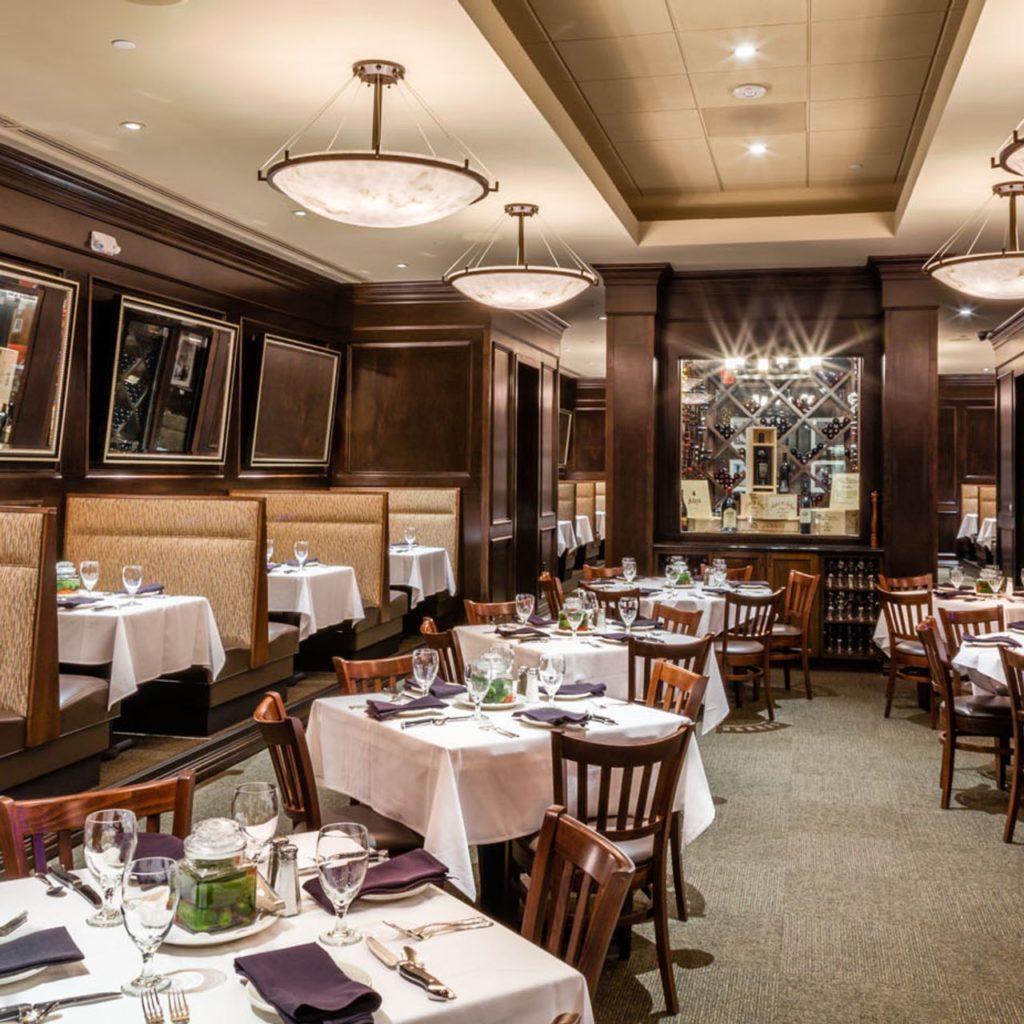 Location: 5815 Rim Pass, San Antonio, TX 78257
Specialties: Cote De Boeuf" Bone-In Ribeye and Wagyu, Bacon and Hearts of Palm, Prime T-bone, and Tomahawk Rib-eye. 
Bob's Steak And Chop House was first established in Texas in 1993, and it is known in San Antonio as "The Best Cut in Town". This is the perfect restaurant for couples and families looking to enjoy some of the best steaks in San Antonio and their specialties should have you craving more, their wine selection is pretty extensive too.
This cuisine has some of the best steaks in San Antonio. You get to wash down their signature steak with any of their high-end wine, they do have wines from different makers and vintages.
4. The Palm
Location: 233 E Houston St Suite 100 San Antonio, TX 78205
Specialties: Palm Wagyu Burger, Center Cut Fillet, Veal Chop, and Prime New York Strip
Looking for a fun and relaxing restaurant to enjoy steak at? The Palm has some of the best steaks in Texas and has been winning guests' and locals' hearts since 2000. The Palm is located in lively downtown, and you can also enjoy a show at the Historic Majestic after enjoying dinner.
The food is not the only reason The Palm is highly recognized and loved, but due to the warm welcome. The location tends to attract guests all week round.
5. Brasão Brazilian Steakhouse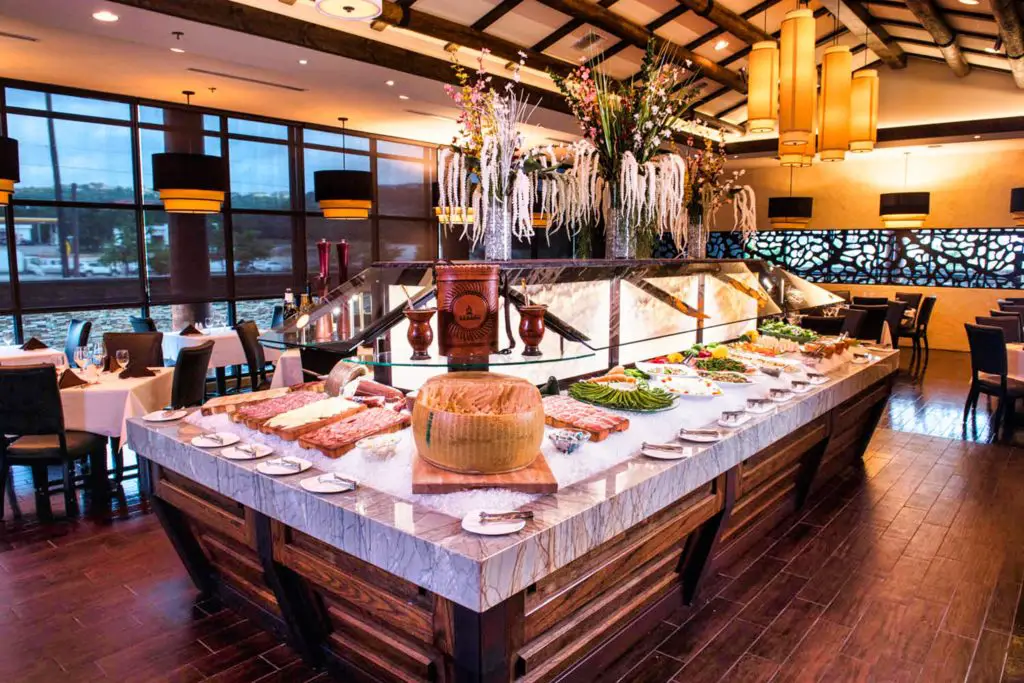 Location: 19210 W I-10, San Antonio, TX 78257
Specialties: Beef Ribs, Gourmet Salad Bar, Picanha Prime Sirloin, Alcatra Prime Sirloin with Cheese, and Filet Mignon.
After trying Brasao Brazillian Steak, you will have to agree with us that this should be on the top list of Texas steak staples. The steak at this steakhouse is really juicy and delivers all the right flavor, the entire restaurant is worth every beautiful picture you have seen on the internet. Their specialties will have you coming back for more.
This restaurant is a unique one, it is located near Six Flags Texas and Eisenhower Park. Their salad bar is one that will wow you, it offers over 50 international cheese, cured meats, and traditional Brazilian delicatessen.
6. Morton's The Steakhouse
Location: 123 N Loop 1604 E, San Antonio, TX 78232
Specialties: Prime Steaks and Chops, Mini Prime burgers, and Specialty Seafood.
Morton's The Steakhouse has unmatched service and an incredible palatable steak. The experience that comes with dining at this restaurant has been described as splendid, it's located inside River center mall located in downtown San Antonio, so you can consider stopping there too.
It also stands out due to its velocity suite which is a perfect place for you to have a large private party, it offers high definition digital theater experience.
7. Chama Gaucha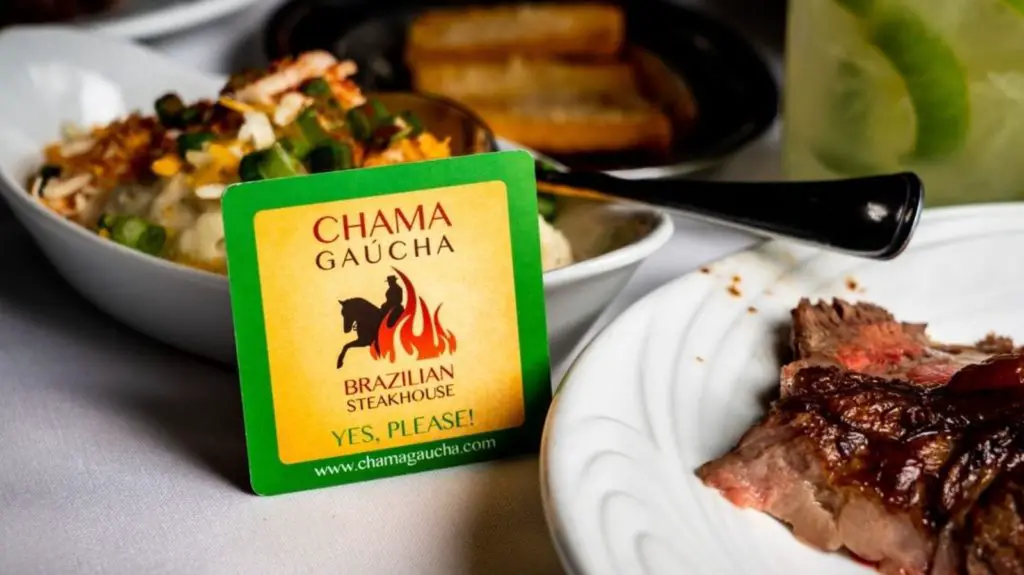 Location: Chama Gaúcha Brazilian Steakhouse
Specialties: Marinated Chicken Drumsticks, Pork and Beef Ribs, Picanha, Prime Cut of Sirloin, and the exceptional Cordeiro.
Chama Gaúcha Brazilian Steakhouse was first opened in 2008 João Carlos Ongaratto in San Antonio, Texas. This steakhouse is reported to have the best bacon-wrapped filet in San Antonio however you do have to try it to agree with us.
The steak at this restaurant is highly exceptional, and they offer 8 different cuts of steak. They do serve Cordeiro which is a flavorful leg of lamb and there is the house specialty which is Picahna.
8. Flemings Prime Steakhouse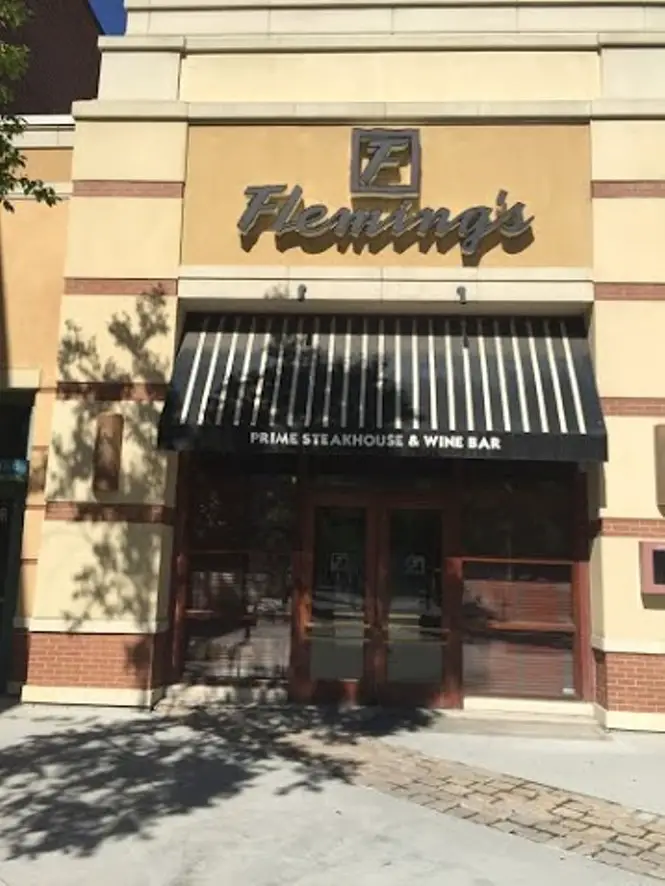 Location: 255 E. Basse Rd Bldg E-Suite #200, San Antonio, TX 78209
Specialties: Tomahawk Steak, Bone-in Ribeye, and Angus Beef Rib eyes.
Flemings Prime Steakhouse is another great steakhouse you can find in San Antonio, the service is top-notch, and it's a really beautiful place to enjoy dinner. The experience that comes with dining at this steakhouse is high-end, and it's an upscale destination for both locals and visitors. It is found to have an interesting and extensive wine list as well.
It's a modest family restaurant and happens to serve really great Prime Classic steaks, you are going to love all their steak dish.
9. Myron's Prime Steakhouse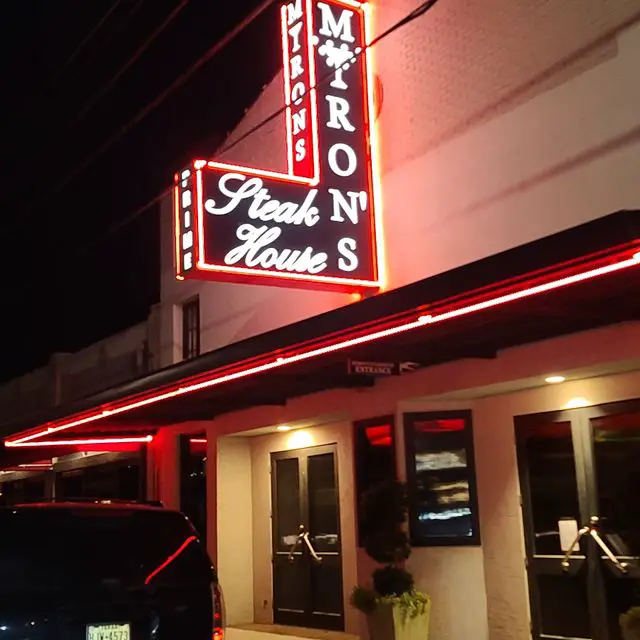 Location: 10003 NW Military Hwy, San Antonio, TX 78231
Specialties: Fried Goat Cheese, Large Fillet, Bread Pudding with Maker's Mark sauce, and Kansas City Strip.
Myron's Prime Steakhouse is owned by Steve Francoviak, and he manages it with his wife Jenny. The steakhouse is not one that can be missed in San Antonio, it features a large bar with outdoor seating, a great wine list, and high-quality steak made with Chicago Prime beef.
The steak is not the only reason Myron's Steakhouse attracts visitors, but the extensive dessert menu is simply delicious, it includes the Bread pudding with Maker's Mark sauce, and with the nice Texas decor, you are going to love it!
10. Kirby's Steakhouse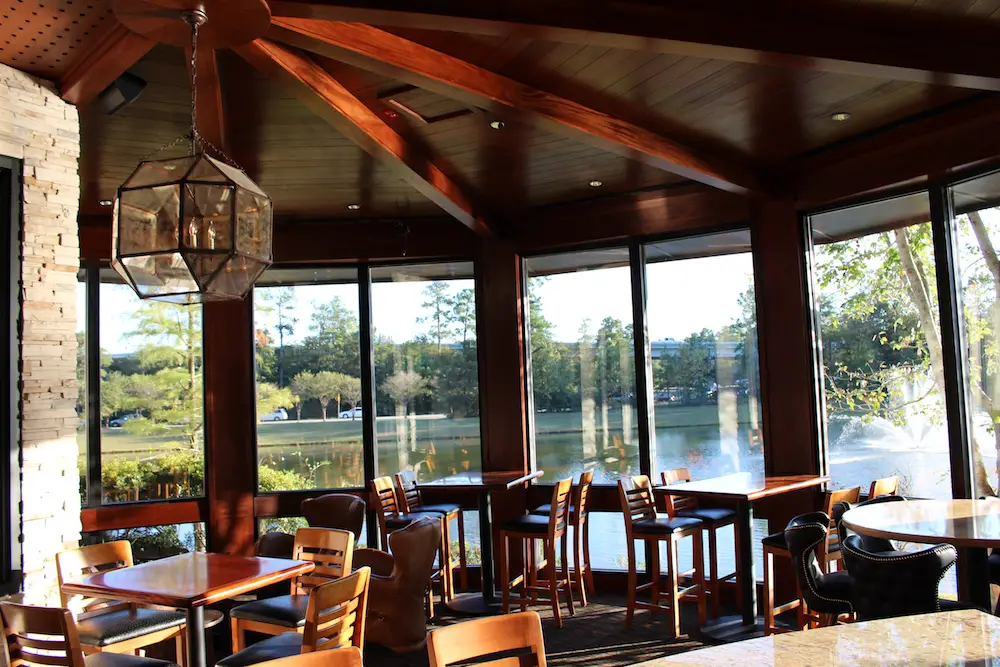 Location: 123 N Loop 1604 E, San Antonio, TX 78232
Specialties: Grilled Tequila Shrimp, Midwestern Aged Prime Beef, Pepper Steak, and Roquefort Filet
You really do have to visit Kirby steakhouse for an unforgettable dining experience and a juicy, tender steak. This steakhouse offers an unequaled experience and it started as the reinvention of an old recipe which quickly become one of the most famous places to enjoy quality steaks in San Antonio.
The ambiance is elegant and not overly dramatic which is just the perfect setting to enjoy with family and friends. It is located in the Stone Oak area, so if you are staying in any nearby hotel, it is just perfect.
11. Old San Francisco Steak House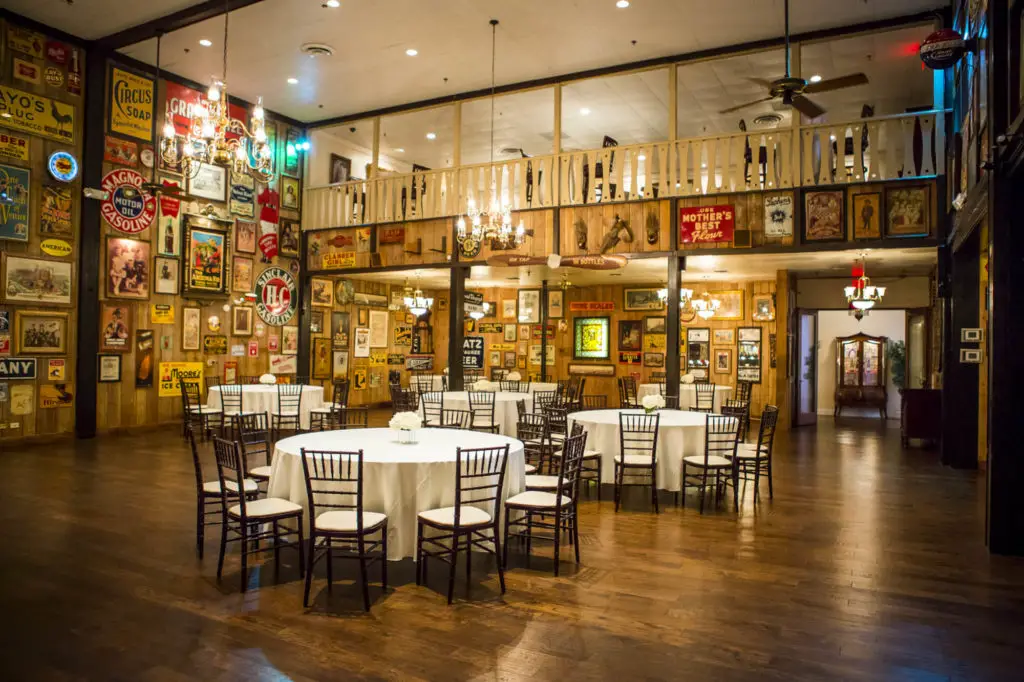 Location: 10223 Sahara Dr, San Antonio, TX 78216
Specialties: Gussie Lee Petite Filet, Prime Rib Au Jus, and 10 Ounce Top Sirloin Steak.
The list of best steak houses to visit in San Antonio will not be complete without adding Old San Francisco Steak House to it. This steakhouse is one of the most recognized in San Antonio, it is a beautiful modern center and also has standard menu packages and custom packages for all kinds of private catering.
Old San Francisco Steak House has a Western design with just the perfect traditional ambiance. Their specialty cuisine is one worth trying, and it has been renovated to accommodate a large private event which makes it look like a ballroom. Hence, it's ideal for a fancy setting.
Wrapping Up
One of the reasons San Antonio is popular for its steakhouses is that they provide a great atmosphere which can be characterized by the nice artwork, background music, good lighting, seat spacing, and high-quality steak.
However, everyone has preferences when it comes to steak so, with this list, you can always try as many steakhouses as you want, both low and high end till you find one that suits your taste.
We are sorry that this post was not useful for you!
Let us improve this post!
Tell us how we can improve this post?