If there is one thing that Austin, Texas is known for, it's steak. Texas is one of the iconic places you can enjoy beef and if you happen to be there on vacation, you need the nicest spots to go to. One of the requirements for enjoying your stay in Austin is to visit the steakhouses.
It's not surprising how intense people feel about a steakhouse, each has its own classic and history.
The first record of steak served in Texas was in the year 1932 and almost 2 decades from then, it is still an iconic staple. There have been reports that Texas only serves perfectly aged Certified Angus Beef and this is where you get the best cut and also the finest beef on the market.
There is something about a good steak that can't exactly be explained, and many people would practically travel to Texas just to get a taste of the juicy tender steaks they serve.
Texas is well known for creating variations of any dish and steak is not an exception. Their steak is set apart due to the perfect tender juicy taste. So, if you are anywhere near Austin and crave some mouth-watering steaks, we have rounded up the best places to go.
12 Best Steak In Austin (TX)
No dish can replicate the best steak, actually. The city of Texas is obsessed with meaty things which can explain why their steak is so delicious. Let's explore some of the best places you can get iconic steaks in Austin Texas.
1. Vince Young Steakhouse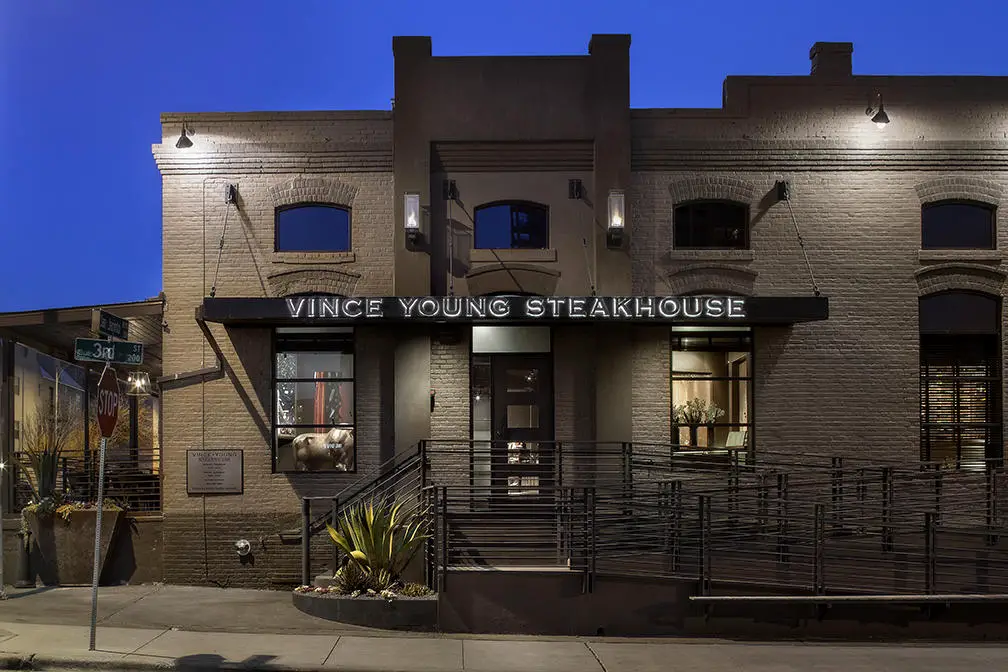 Location: 301 San Jacinto Blvd Austin, TX 78701
Their Specialities: Porterhouse, Ribeye, Filet Mignon, and New York strip steak
If you have ever been to Vince Young Steakhouse then you will agree with us that their steak and decor are magical. Vince Young Steakhouse is a locally owned restaurant, it is operated in the heart of Austin Texas. This steakhouse serves USDA prime steak, some homemade desserts, an elegantly composed entrée, and a fine wine list.
This is quite the stylish restaurant, the room is warm and has an inviting buzz that should have you coming back in no time. It offers a wide variety of beef cuts to enjoy, it's just the perfect classic and historical steakhouse to visit.
2. Perry's Steakhouse & Grille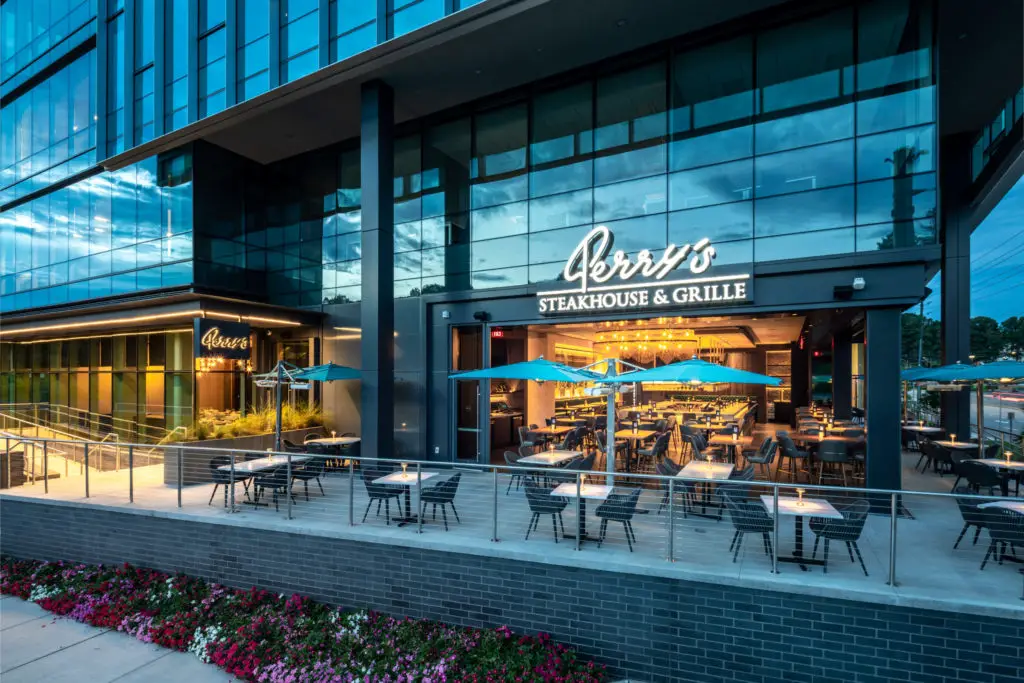 Location: 11801 Domain Blvd. Austin, TX 78758
Specialty: Chargrilled Salmon, Perry's Beef, and Blue
Need a steakhouse that redefines your restaurant steak experience? Perry's steakhouse & grille has been around since the year 1979 and has continued to be one of the best steakhouses in Austin, Texas.
You can enjoy rare and done steak that is made to your taste and preference.
They do offer an unexpected specialty as well which is known as the Perry's Famous Pork Chop, it is a mouth-watering chop that measures 7 fingers, so you can consider enjoying that while you are there too. Perry's steakhouse & grille is an award-winning steakhouse.
3. Estancia Brazilian Steakhouse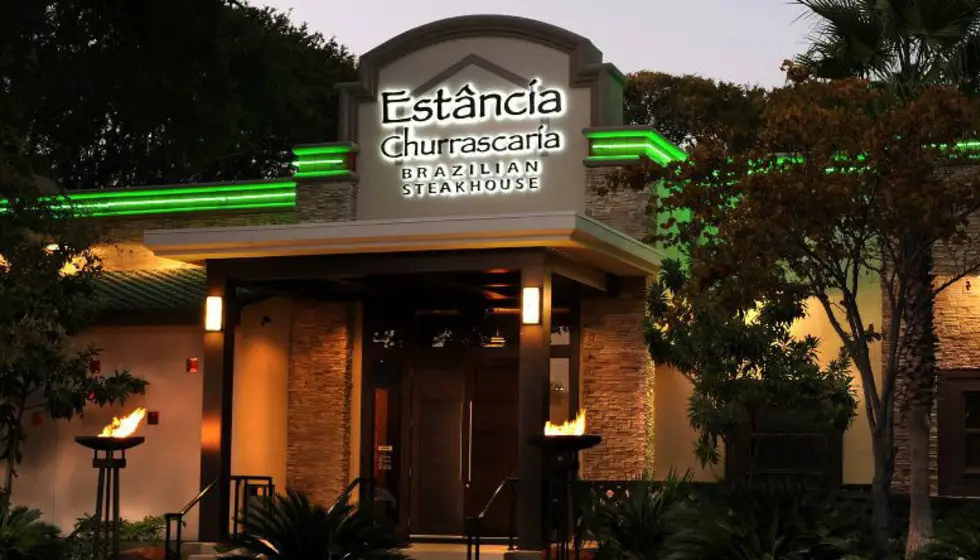 Location: 10000 Research Blvd Suite B, Austin, TX 78759
Specialties: Ponta De Costela / Flank Steak and Costela De Boi / Beef Ribs
Estancia Braizillain Steakhouse is considered to be one of the most affordable places to enjoy steak in Austin. You will be amazed at the unique flavor of their steak and also, it is Austin's premiere steakhouse. Estancia is regarded as not being like your usual steakhouse, and we couldn't agree with this more.
Estancia Brazilian steakhouse offers steak that is rich in culture and flavor in Southern Brazil flavor. It offers an unforgettable dining experience with over 15 prime cuts of savory meat which are all grilled to your desired temperature.
4. ALC Steaks (Austin Land And Cattle)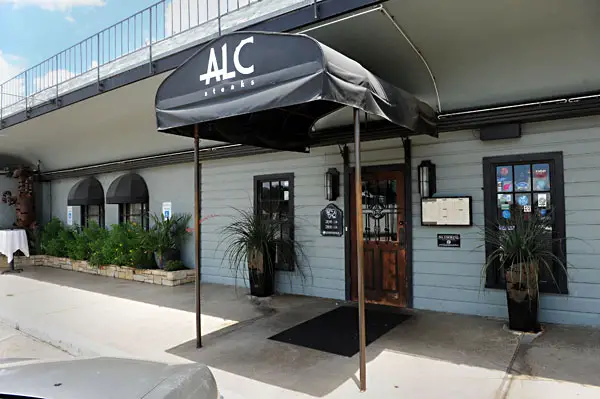 Location: 1205 North Lamar Blvd. Austin, TX 78703
Specialties: Clam Chowder, Buffalo Styled Grilled Lamb Chops
Austin Land and Cattle steaks give you the true experience and style of Austin's original steak.
This was opened in 1993, and it is family owned which is just the kind of history needed to keep making mouth-watering steaks. This steakhouse is a local favorite and with the guitars and stars on the wall, the establishment has some laid-back vibes.
ALC has sure earned its reputation when it comes to the steak house to go for large juicy steaks, and it has great customer service as well.
5. Bob's Steak And Chop House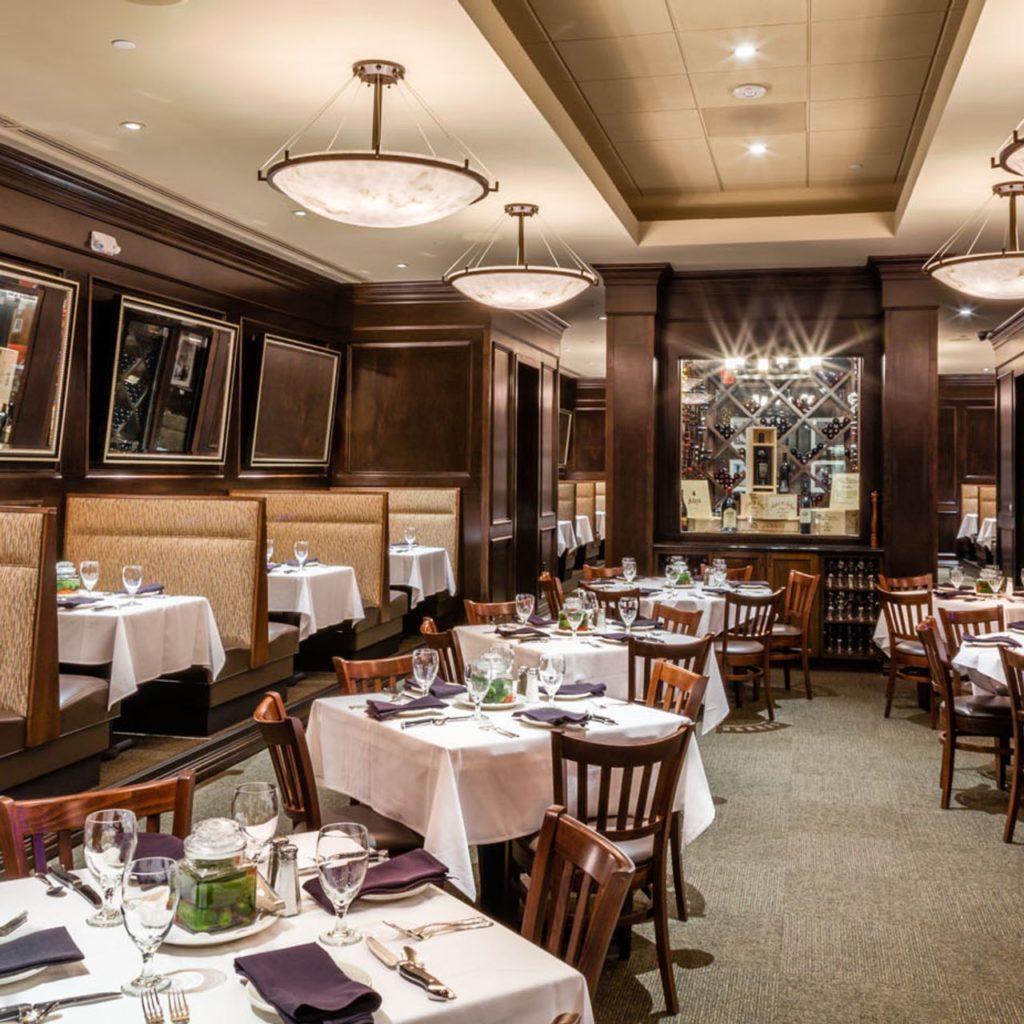 Location: 301 Lavaca St, Austin, TX 78701
Specialties: Prime Rib Eye, Broiled Verlasso Salmon, Shrimp Platter.
Bob's steak and chop house is known for its extensive menu and juicy steak. The first Bob's steak house was opened in Dallas in 1993 and now the name is linked with that of best in steak house experience. One of these experiences is that diners can eat at the sprawling rooftop bar.
You can find the best steak menu in this restaurant, and it's an excellent choice for both take-out and dine-in. You can also try out their flavorful crab cake when you are there and for seafood lovers, the tuna tartare is considered seasoned to perfection.
6. III Forks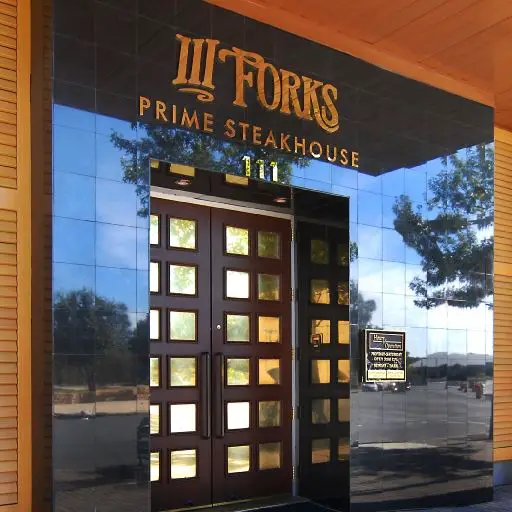 Location: 1205 North Lamar Blvd. Austin, TX 78703
Specialties: Buttery Lobster, Flat Iron Steaks, New York Strip Steaks
Pretty hard to be in Austin and not eat at III Forks as it is one of the most popular restaurants with experience and lots of perennial favorites such as spinach and artichoke, dip, and crab legs. Their steak specifically fillet is cooked to perfection, and it also provides a luxurious atmosphere.
III Forks has an incredible menu that will leave you speechless, it is located in downtown Austin and makes a great place for celebrating and events with family and friends.
7. Steiner Ranch Steakhouse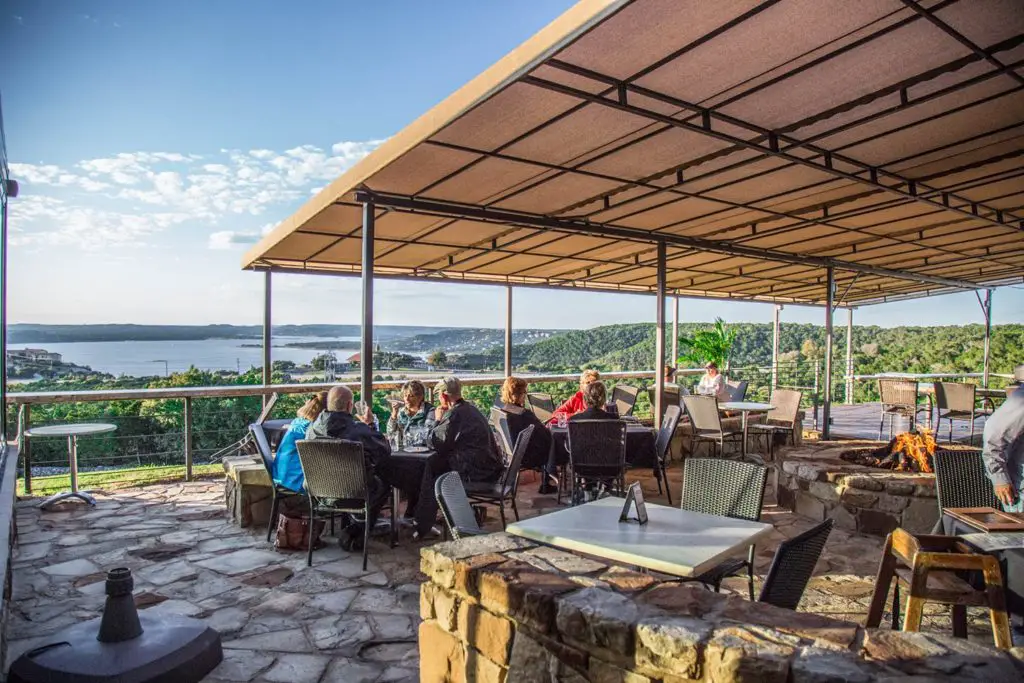 Location: 5424 Steiner Ranch Blvd, Austin, TX 78732
Specialties: Cowboy Rib-eye, Pepper Steaks, Texan Rib-eye, and New York Strip
Here is another steakhouse you can go to enjoy premium cuts of beef. The steaks have been properly seasoned and cooked to the right temperature. The Steiner steakhouse is quite big, it has three floors totaling 14,000 square feet of space, so you have some amazing steak and enjoy some wonderful scenery as well.
There is also wonderful live music every night and a view of Lake Travis. It is one of the best steakhouses in Austin Texas.
8. Bartlett's Restaurant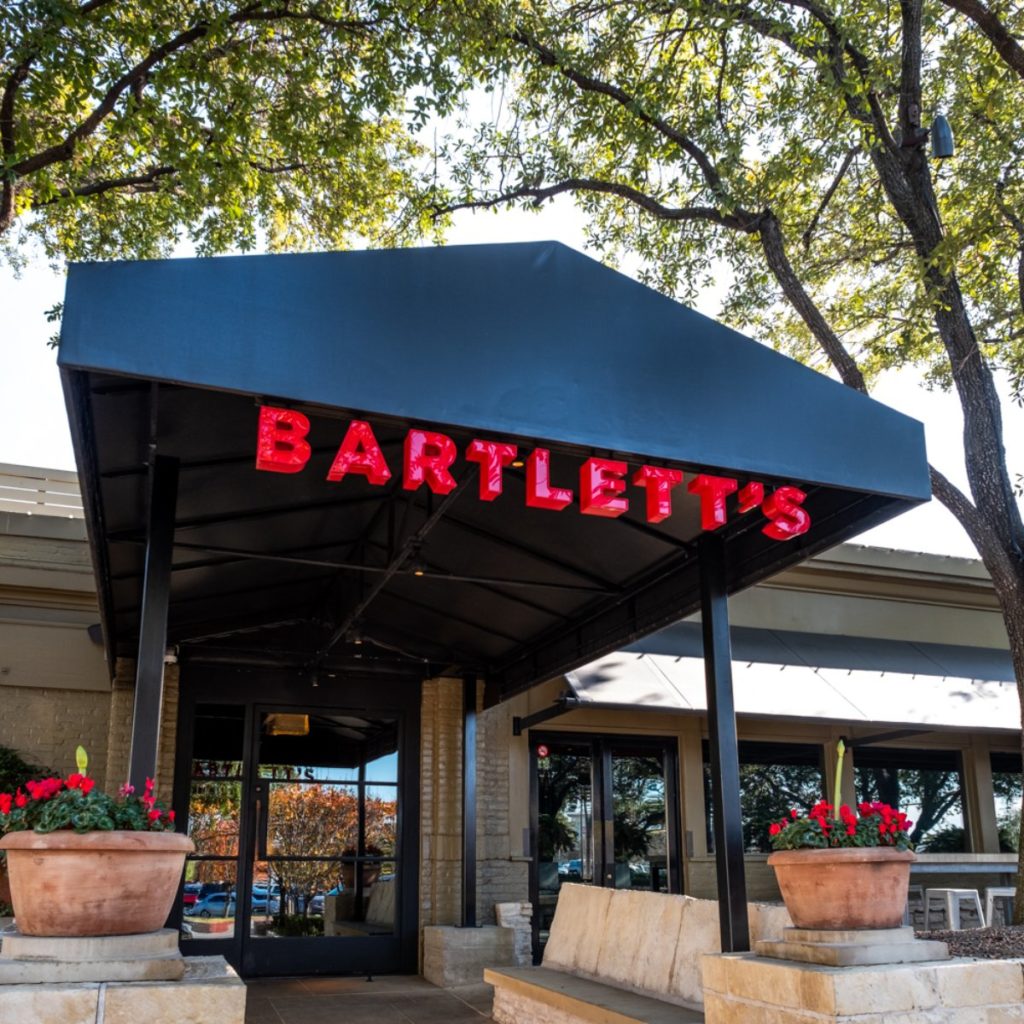 Location: 2408 W Anderson Ln, Austin, TX 78757
Specialties: Roasted Prime Beef Rib, The Bone-in Rib-eye, and Kansas City Strip Steak
Your vacation or stay in Austin, Texas will not be complete if you do not visit Bartlett's restaurant. It offers you a high-end dining experience, and you get to enjoy an elevated pub grub with your juicy steak. The customer service is cool, the servers are attentive, and you can wash the dish down with their premier wine or homemade cocktail.
There are so many things to love about visiting this steakhouse. They can recommend their specials and tell you what's in each dish but be rest assured their steak and service is top-tier.
9. Jeffery's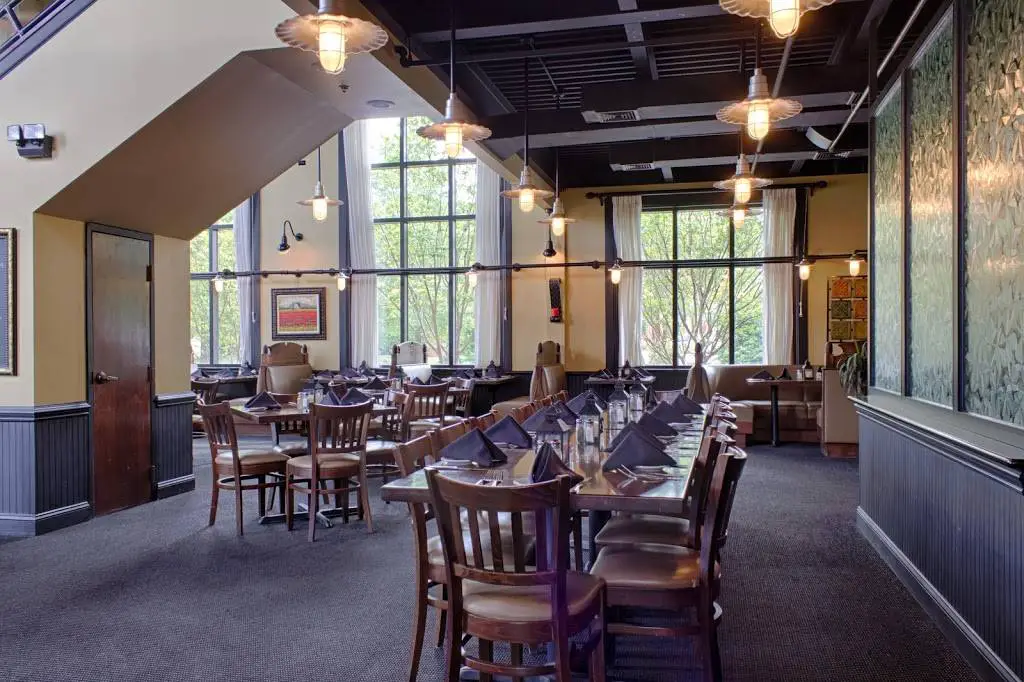 Location: 1204 W Lynn St Austin, TX 78703
Specialties: New York Strip Steak, USDA Prime Angus Tenderloin Fillets
Jeffery's of Austin is another popular steakhouse that provides customers with high-quality dishes and service. It is just a short drive from the heart of Austin, and it offers a romantic interior that is perfect for a date night.
The scenery at Jeffery's restaurant is truly welcoming, and it features dry-aged prime beef, French American classics, and Tarts of Beef Tartare for adventurous eaters. You are in for a treat at Jeffery's steakhouse restaurant.
10. Truluck's Seafood Steak & Crab House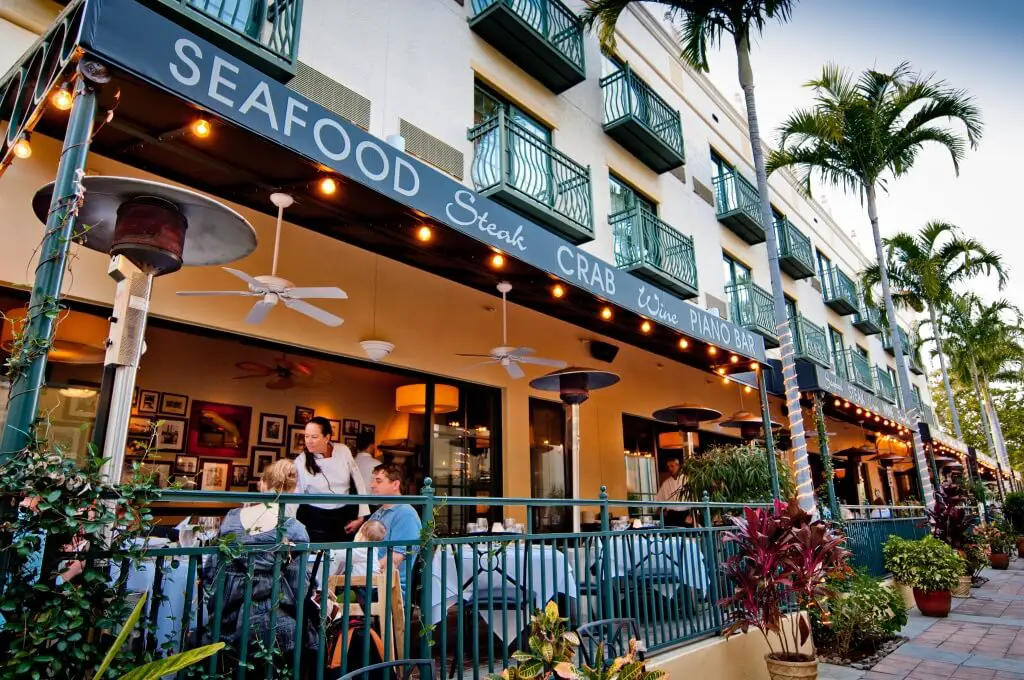 Location: 400 Colorado St Austin, TX 78701
Specialties: Prime Meatballs, Filet Oscar Royale it features a seven-ounce filet, caviar, crab, asparagus, and béarnaise sauce.
Truluck's Seafood Steak & Crab House is privately owned and founded in 1992. You will be surprised by how flavorful the steak is, although it's well known for its seafood, it is still one of the best places in Austin Texas to get fresh delicious steak. The artistic presentation of their food is another reason why they stand out.
While you are there, staple dishes to try are Florida stone crab, Hawaiian Ahi Tuna, the fillet, and rib eye. Check out their Baked Alaska for dessert. The crab and steak are simply fantastic.
11. Longhorn Steak House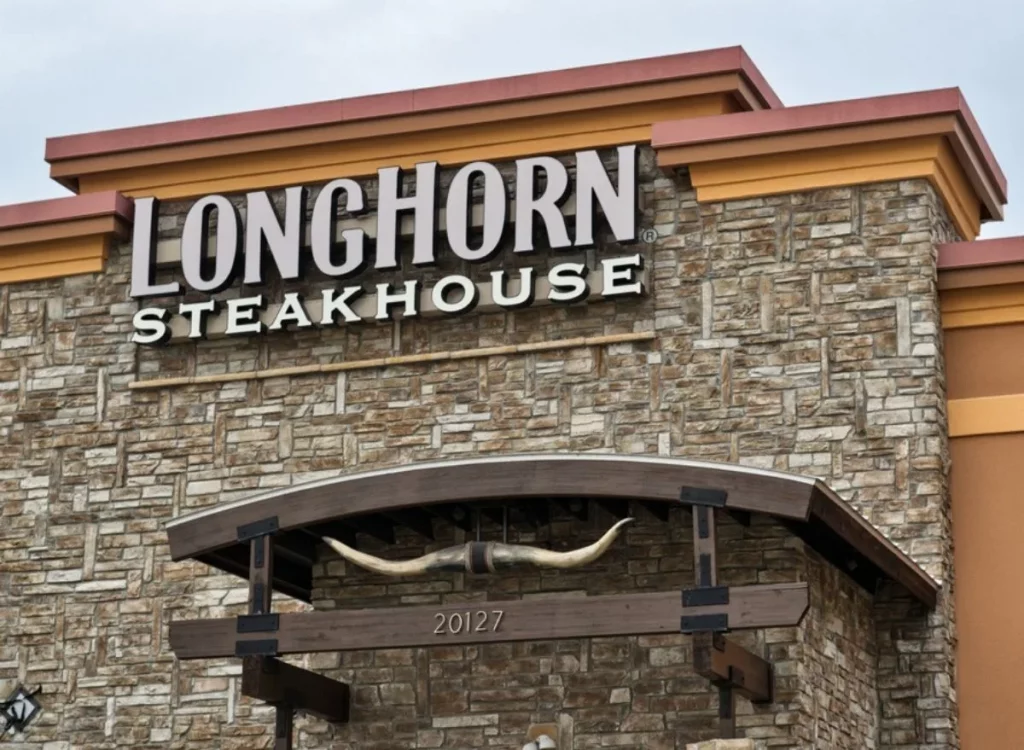 Location: 9900 South Interstate 35 Frontage Road Bldg U, Austin, TX 78748
Specialties: The Bone-in Rib-eye and The Strawberry Margarita
Longhorn steak house can be found in over 559 locations so if you are currently in Texas, time to check this out in Austin. Their steak is truly remarkable, and they do serve the highest quality rib, beef, chops, chicken, and more.
Longhorn steakhouse says their juiciest and most flavorful steak is the rib eye and this is due to the fat marbling you will throughout the entire cut. Their steaks have been expertly crafted.
12. Ruth's Chris Steak House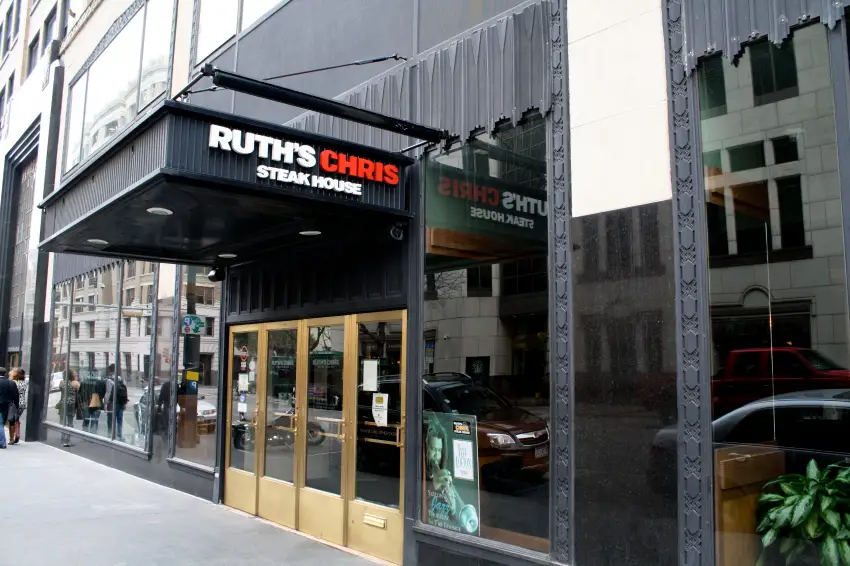 Location: 107 W. 6th Street The Scarborough Building Austin, TX 78701
Specialties: Seared Ahi Tuna, USDA Prime Steaks, Creamy Spinach, and Spicy Shrimps.
Ruth's Chris steakhouse has all the sizzling steak recipes you can think of.
This is a high restaurant that hits the mark every time. They serve only USDA high-quality steaks and each one is being cooked to your specification with a caramelized, seared exterior and perfectly finished interior.
Their steaks are finished with a buttery mixture and served to you on a piping hot plate. The service at Ruth's Chris Steakhouse is quite phenomenal and paired with their award-winning wine gives you an unforgettable dining experience.
Wrapping Up
If you want an amazing steak experience that won't be forgotten in a hurry, Austin Texas is the giant City to explore for that.
There are many wonderful restaurants in Austin Texas that offer amazing music and a great environment. Austin, Texas will always be known for its legendary steak and other dishes worth trying out while you are there, try out their tacos and Tex Mex too.
Best Steak In More Cities:
We are sorry that this post was not useful for you!
Let us improve this post!
Tell us how we can improve this post?