At one point or the other, you would have wondered which type or color of onions is best for cooking. Whether for cooking, frying, or roasting, we all face the dilemma of choosing what type of onions should be purchased.
The onions can be identified majorly by their different colors and shapes. The different hues of onions include but are not limited to Green, yellow, white, red, and purple onions among others.
They have their various functions in the food also. For instance, yellow onions are very economical and best for caramelizing. Knowing which one is good for your recipe will help you achieve a great dish, and also identifying them and their functions is of utmost importance.
The main question this article seeks to answer is whether white, red, or purple onions are good for cooking.
Are White Onions Good For Cooking?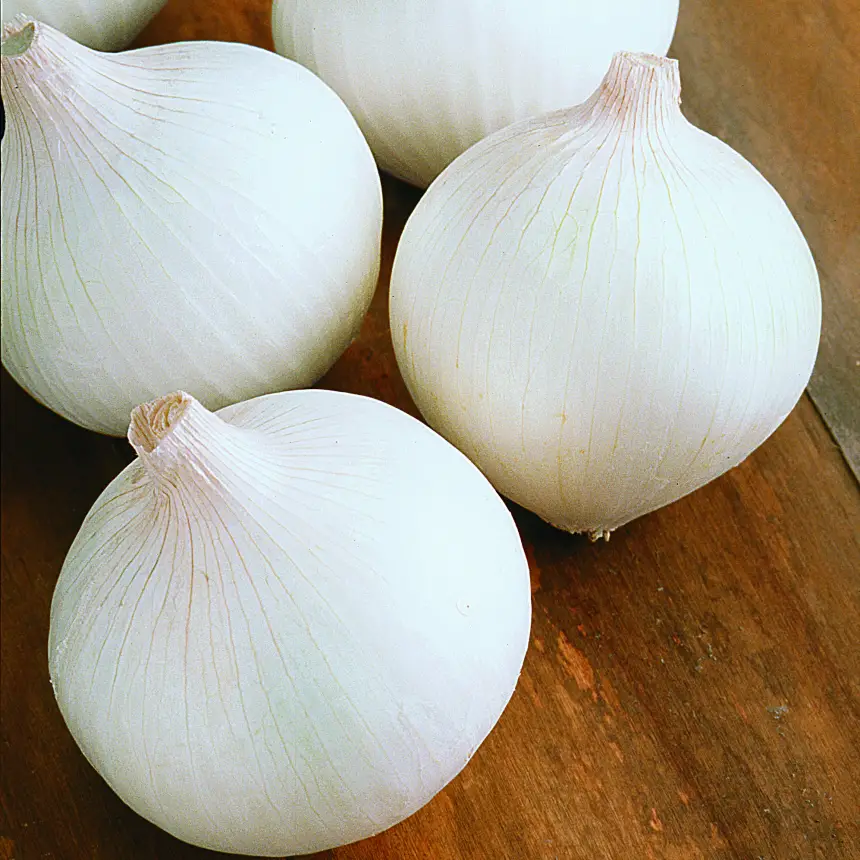 Absolutely. White onions are people's favorite for cooking, and they are even consumed raw.
The White onion has a thin skin and a sharp flavor. It is great for cooking and is a go-to for salsas and pizzas.
Are Red Onions Good For Cooking?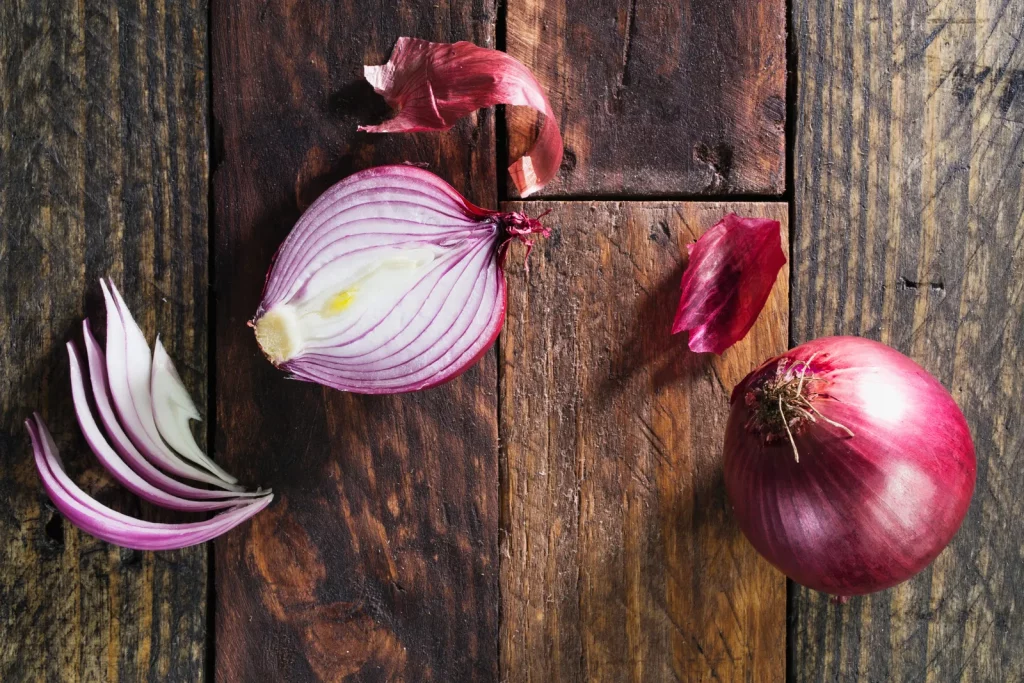 Yes. Red onions are great for cooking. They are excellent for raw recipes and short cooking times.
It is best for grilling and when next you want to eat your salads or burgers, consider the red onions, because it has a mild flavor, and have less sugar and Sulfur. The red onions however cannot withstand long heat.
Are Purple Onions Good For Cooking?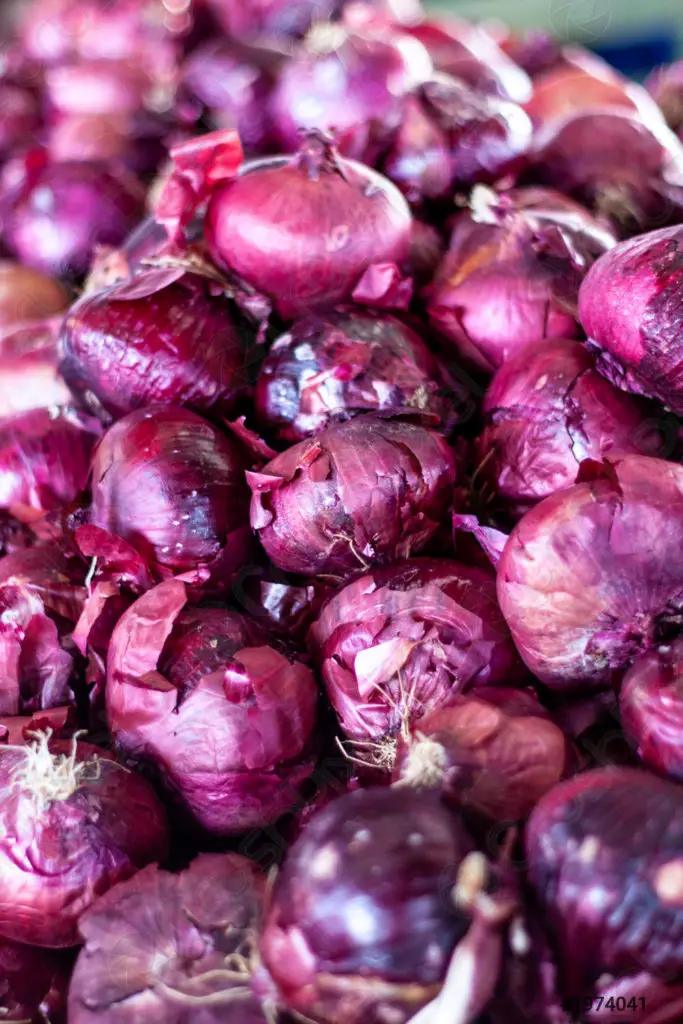 Yes. The purple onion, though not as popular as the white or red onions is rich in fiber and has great nutritional benefits, and is good for cooking.
It contains many compounds that have medicinal properties. The purple onions help to prevent cancer cell growth, relieves constipation, control diabetes, and stall nose bleeding. They are not just good for cooking but can also be eaten raw.
Onions are amazing ingredients that are full of benefits to our health and are a part of most dishes we make. They are used for many things in the home, which include season, garnish, and even appetizers.
The great scent it adds to the food or snacks is compared to none, and can be consumed by people of all age groups.
Why Eat Onions?
Here are a couple of health benefits associated with eating onions.
Onions are great for fighting a cold, flu, cough, asthma, allergies, and respiratory diseases generally.
They contain a lot of antioxidants that help lower bad cholesterol and hypertension.
Onions help to prevent cardiovascular diseases since they contain antioxidants that help to regulate the heart.
If you are struggling with constipation, you should try eating onions. They help to prevent and stop constipation.
They are healthy for patients with diabetes, as they help to normalize blood sugar when eaten.
How to Cut The Onions Without Tearing Up
Most people detest cutting the onions because it makes them cry and causes an uncomfortable feeling to the eyes. The onions contain a gas that produces tears when cut. Here are some tips for you:
Firstly, you can store it in your fridge for some hours, as the cool temperature will slow down the release of the gas that causes you to cry.
Another technique is to remove the root of the onion because this is where the gas causes the tears to flow.
You can cut the onions into quarters and allow them to sit for some time, before chopping them to your desired sizes. This will allow the gas to escape into the air before you begin to cut.
A great technique for cutting onions without crying is to wear goggles to protect your eyes from the gas. All you need to do is to keep the goggles on throughout the time you are cutting the onions and by doing this, you keep your eyes from the chemicals released that cause irritation. 
Purchasing And Storing Onions At Home
Before buying, choose onions that have shiny skins that are not spoiled. Also, pick the most uniform ones that are easier to cut and have a better taste. You should also consider the purpose of the onion in the dish before choosing then the type of onions to buy.
When storing your onions, be sure to keep them away from water and heat. A cool, well-ventilated, and dry surface or basket is ideal for the onions.
Also, we advise that you use up an onion and avoid cutting and exposing the other half. If you do this, you can put it in a plastic bag and store it in the refrigerator.
Frequently Asked Questions
Is it Okay to Cook With Red Onions?
Yes, it is okay to cook with red onions. They add a great taste to salads, and sandwiches, and can be eaten raw. You should add the red onions as part of your recipe when next you are making guacamole, caramelized onions, or vinaigrette.
Which Onions Are Best For Cooking?
In as much as all the onions are great and of immense benefit to our bodies and dishes, the red onions are the most preferred and highly recommended. It has beautiful magenta skin, that contains less acid. It is said to be the healthiest among the onions and brings the most benefits to the body. It contains antioxidants that help prevent cardiovascular diseases, and also fight respiratory diseases.
Can I Use A Red Onion Instead of Yellow Onion?
Yes, you can use red onion instead of yellow onion, but it depends largely on the use. the red onion is the most recommended to be eaten raw, while the yellow onion is great for salads and caramelizing. The red onion is also a good recipe in dishes and has different health benefits.
What Are White Onions Good For?
The white onions are ideal for dishes with sauces or as appetizers. They are also healthy for the body, as they prevent heart-related diseases and respiratory illnesses such as bronchitis, asthma, and the like.
Is it Better to Cook With White or Red Onions?
Red onions are the healthiest option of the varieties of onions. It is, therefore, better to cook with red onions, compared to white onions. This is however largely dependent on the use of the onion, and the dish. The red onion fits into most dishes.
Are White Onions Good For Frying?
Yes. The white onions have an intense flavor and can withstand long cooking and frying. The white onions can withstand shrinkage, and they are sweet and will release this flavor into the food being fried. 
Final Thoughts
Whenever you go to the store to pick up your onions, buy onions that are firm and heavy for their size, and be sure to keep them in a cool and dry ventilated area.
All the different onions we have outlined in this article are of great nutritional and culinary benefit, you just have to find the one that best fits the dish you are about to make and chop away. 
We are sorry that this post was not useful for you!
Let us improve this post!
Tell us how we can improve this post?