There are many rules and regularities present in the food business. If you are in the food business or intend to go into the food business for public consumption, you must be aware of these rules and ethics.
These laws and ethics are made to regulate the entire industry and ensure that the food produced is safe enough for consumers to eat.
In the food business, a food handler is an important entity, however, while a lot of people know that a food handler is important in the food industry and various restaurants, not many are aware of their roles and their duties. This leads us to the question we will be answering today "can a food handler taste food to adjust seasoning?".
Yes, a food handler can taste food to adjust seasoning. However, whether a food handler can taste food to adjust seasoning is highly dependent on the role of the food handler in the restaurant or food organization.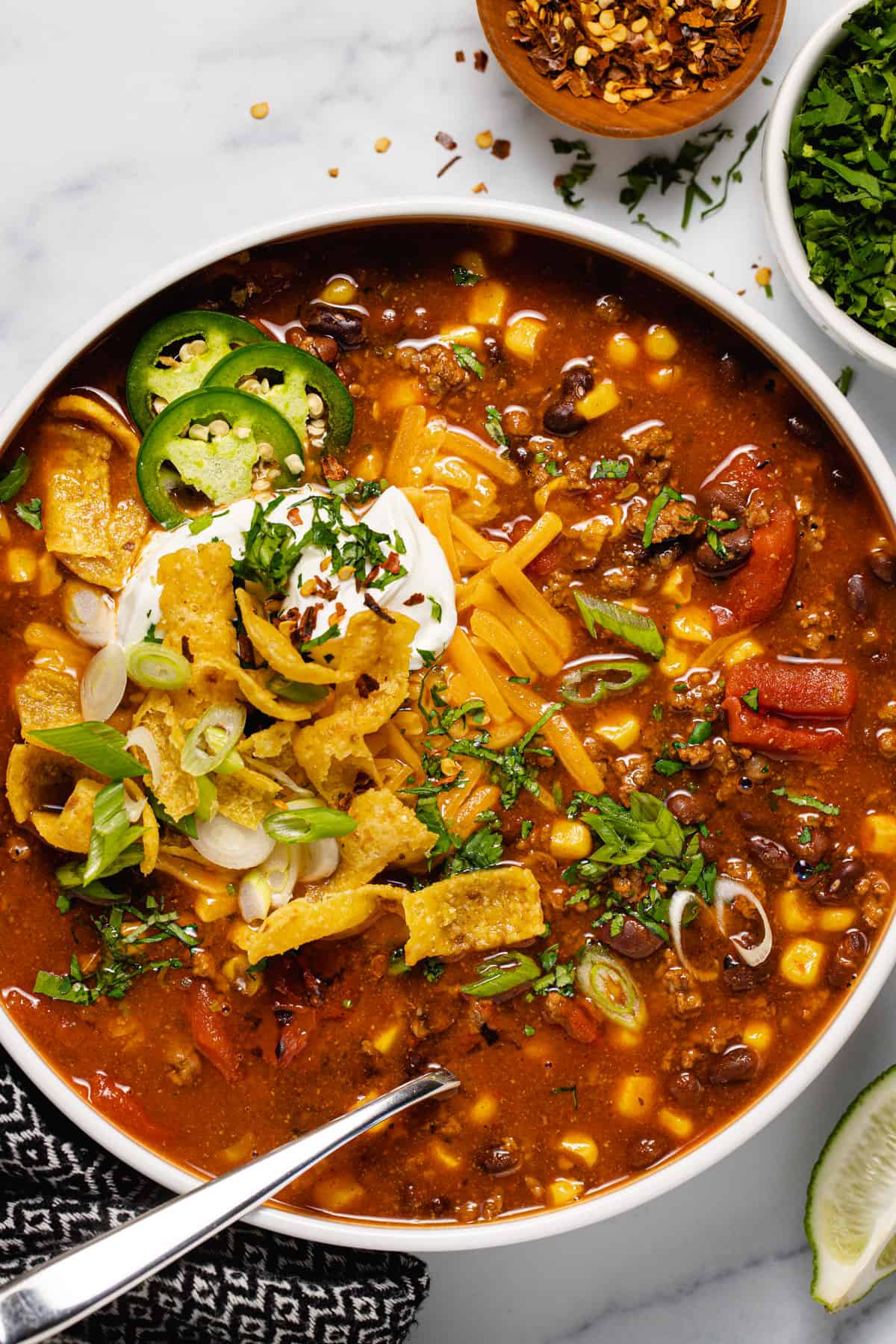 Duties Of A Food Handler
We must comprehend and be aware of what a food handler is to know what they can and cannot do.
A food handler is someone who works in a food business and either handles food or touches surfaces that are likely to come into contact with food, such as cutlery, plates, and bowls, according to Food Standards Code standard 3.2.2 Food safety practices and general requirements.
This shows that the phrase "food handler" refers to anyone who interacts with food while working in the food industry, not just one particular person or job. This means that "cooks, food servers/waiters, packers, bartenders, etc." can all be considered food handlers.
A food handler can be involved in the process of food making, which includes manufacturing, producing, collecting, extracting, processing, treating, transporting, delivering, serving, displaying, storing, packing, cooking, thawing, or preserving food.  
A person in charge of cooking the food, known as a food handler, can taste it and make seasoning adjustments. There is no law prohibiting the cook or chef from tasting the dish as it is being made. To avoid contaminating the meal, this must be done with care.
The process of tasting food to alter the seasoning is governed by rules, and some rules determine whether a cook or chef is qualified to prepare or taste the meal they are preparing.
Other food handlers such as the waiter, bartender, etc. are, however, not allowed to taste the food to make any adjustments, this is because they do not have any knowledge of the recipe or how to make the food, hence they cannot make any adjustments to the seasoning of the food.
The role of food handlers is a delicate one and that requires a lot of health caution. This is because, food handlers are in charge of food made for the public, contamination from a handler can spread to all the consumers and this can turn into a pandemic.
Personal Hygiene Of A Food Handler
An essential factor to which a person handling food must pay attention is personal cleanliness.
A person's ability to handle food depends on their level of personal hygiene. The following are food handler ethics in terms of personal hygiene.
Before beginning work or before handling food, cutlery, plates, or any other cooking utensils, a food handler must wash their hands. They must also wash their hands before using gloves.
After touching the ear, eyes, skin lesion, saliva, mucus, sweat, blood, hair, earring, or any jewelry, a food handler must immediately wash their hands. After handling money, they must also refrain from handling food or other kitchen tools.
A food handler is expected to wash hands, with the use of soap and warm running water, right after using the toilet, smoking, coughing, touching mucus, sneezing, cleaning, and touching any part of the body. You should also dry your hands with paper towels or a hand dryer.
A food handler must not sneeze, cough, or blow over unprotected food or surface that is likely to come in contact with food.
A food handler has to restrain and tie back long hair. And also ensure the following are properly secured; hair clips, buttons on clothes, jewelry, bandages, hair pins, etc.
Any infection or illness, such as cold or other conditions that could result in discharges from the nose, eyes, ears, or other parts of the body, must be reported to a supervisor by a food handler to prevent the food from becoming dangerous for consumption.
If a food handler develops any food-borne illness, they must notify their supervisor.
Before the food is served to the public or packaged for consumption, food handlers are required to notify their supervisor if they have in any way contaminated the food.
Can A Food Handler (Chef/Cook) Taste All Food?
No, though a cook or chef is allowed to sample the meal as it is being cooked and make seasoning modifications. Some meals should not be tasted until they have finished cooking.
These foods, which include fish, dairy, poultry, and the majority of meat, are classified as high-risk foods and are not safe to eat unless they are cooked through.
Even though you might not be able to taste them, you can check their doneness by using a food thermometer to measure their temperature.
Final Thoughts
According to the food standard code, a food handler may have a variety of functions in the food industry.
All food handlers must take special care and precaution when it comes to hygiene, though, and this is one thing that unites them all.
The food industry is delicate and calls for some level of health care precaution, especially for individuals who come into contact with food, cooking tools, and eating utensils.
We are sorry that this post was not useful for you!
Let us improve this post!
Tell us how we can improve this post?