Birthday celebrations are the opportunity to create moments of joy and special memories for our loved ones. Whether you're planning a birthday surprise for your child, family member, or friend, taking the time to craft a perfect day filled with sweet treats and surprises is an amazing way to show them how much they mean to you. From deciding on a theme that best represents them, to creating personalized decorations and selecting the yummiest of goodies – crafting the perfect birthday celebration can prove as big of an undertaking as it is exciting! Here at Sweet Treats & Surprises we believe in making easy work out of seemingly hard tasks so read along if you want some tips on how easy it can be!
Choose a Unique Birthday Theme
Celebrating a birthday is always special, but why not make it extraordinary with a unique theme? Rather than defaulting to the typical balloons and streamers, think outside the box. Consider hosting a vintage carnival party complete with popcorn and carnival games, or throw a murder mystery dinner party for your crime-solving friends. For the mystical and magical, a Harry Potter-inspired celebration with wand-making and potion-brewing activities can transport your guests into the world of Hogwarts. Your birthday only comes around once a year, so why not make it one to remember with a creative and unique theme?
Create Custom Decorations that Fit the Theme
When it comes to throwing a great party or event, sometimes it's the little details that can make a big impact. Custom decorations are a perfect way to add a personal touch to any celebration. Whether you're planning a birthday party, wedding, or corporate event, creating decorations that fit your desired theme can help bring the entire event together in a cohesive way. For example, you could make a personalized banner with your recipient's name for a birthday party, or create custom centerpieces for an elegant wedding. By designing and making your decorations, you can ensure that they are unique and tailored precisely to your liking. From personalized banners to custom table settings, the possibilities are endless. So why not get creative and elevate your next event with custom decorations that will leave your guests impressed and talking about it for days to come?
Prepare Creative Snacks and Desserts for the Celebration
The perfect celebration requires the perfect snacks and desserts! Blending your creativity and passion for culinary arts, prepare a buffet of snacks and desserts that your guests will be talking about for weeks. From sweet and tangy lemon bars to fluffy cake pops, there's no limit to what you can whip up. Don't forget to cater to all types of guests – gluten-free, vegan, or nut-free options will ensure that everyone can enjoy your delicious treats. You can even use birthday coupons at restaurants to save some money and make your celebration even more memorable. Also, don't forget to stock up on goodies like chips, popcorn, and cotton candy! The party may be fleeting, but the memories and taste buds you'll leave your guests with to savor forever are priceless.
Send out Invitations and Ask Guests to Dress up Accordingly
Get ready to throw a party that your guests won't forget! It's time to send out those invitations and make sure your visitors come dressed to impress. Whether it's a chic and sophisticated evening affair or a casual garden party, make sure your guests know what kind of vibe you're going for. What's better than adding a little dress-up theme to your get-together? It'll add a touch of fun and excitement to your gathering, and your guests will appreciate the extra effort you put in to create an unforgettable experience. So, pick a theme and get ready to see your guests turn up in their finest garb!
Include Fun Activities like Party Games and Craft Projects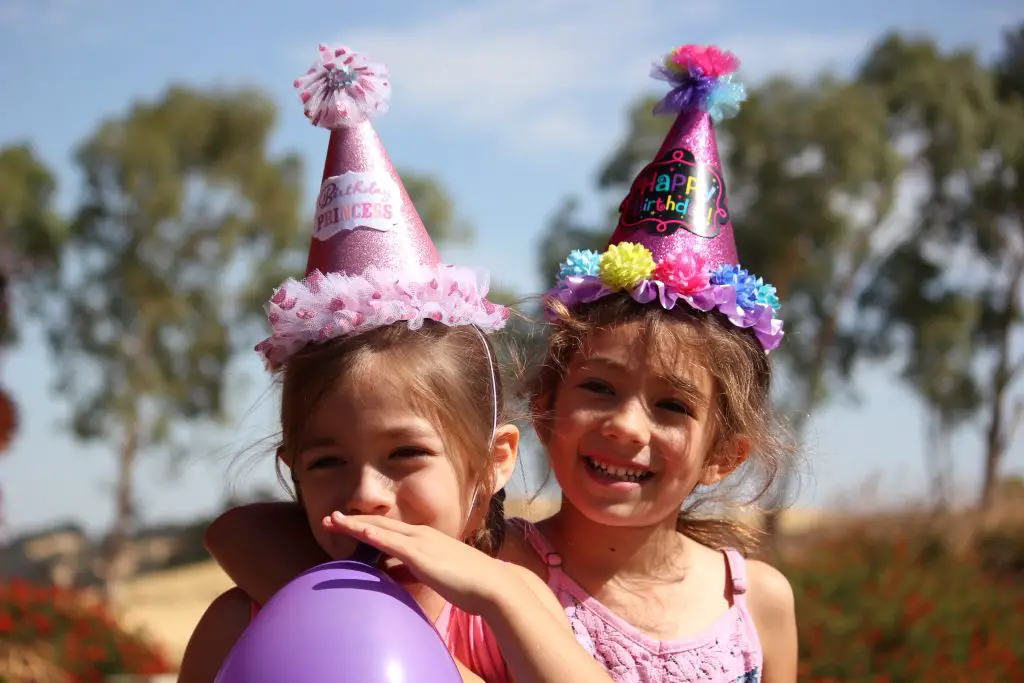 Are you looking to spice up your next birthday with some fun activities? Look no further! Party games and craft projects are great ways to get people laughing, bonding, and creating memories together. You can play classic games like Charades or Pictionary, or try out something new like a murder mystery game. For craft projects, you could set up a DIY photo booth station with props or have everyone make their custom t-shirts. The possibilities are endless when it comes to adding a little extra fun to your next party. So, get ready for some serious laughs and creativity with these exciting activities! Your guests will be sure to thank you for the variety and entertainment.
Put together a Special Gift Basket for the Guest of Honor
It's not every day that we get to celebrate someone special. Whether it's a birthday, anniversary, or just a reason to show some love, nothing says "You're important to me" like a personalized gift basket. With a little bit of thought and effort, you can create something that truly reflects the unique personality and interests of the guest of honor. Maybe they love a particular type of cuisine or have a sweet tooth that won't quit. Perhaps they're a bookworm or a fitness enthusiast. Whatever the case may be, a custom gift basket filled with goodies and treasures they'll adore is sure to be a hit. So why not start brainstorming and putting together something truly special for your loved one today?
Crafting the perfect birthday celebration takes effort and planning, but the result will be a day filled with fun memories that will last a lifetime. To put together an unforgettable event, start with choosing a unique theme. Decorations should reflect the chosen theme, and snacks should be both tasty and visually appealing. Invitations can also help set the tone for the event, so be sure to include them in your planning process. Activities like party games and craft projects should be planned out as well so that guests have plenty of ways to keep entertained throughout the day. Finally, show your guest of honor how much you care by putting together a special gift basket that is tailored specifically to their tastes. Doing these things will help ensure that their birthday celebration is one they'll always remember!
We are sorry that this post was not useful for you!
Let us improve this post!
Tell us how we can improve this post?