Taco soup is one of the healthiest dishes out there and it also happens to be a winter and fall staple. Taco soup contains 44g of total carbs, fat, and protein and has 256 calories in one cup.
By the estimation of other vegetable soups, this is considered low in calories and since it's quite filling, you can't consume too much. Taco soup offers you the perfect pace on dinner night and it's stress-free too.
Your dinner routine can be a lot more fun and healthy if you have different taco soup recipes to go to. Taco soup is a hearty recipe and it's quite easy to make however the plain old taco soup can get boring quickly.
You'll be surprised to know that a lot of things go with taco soup. It can be served with Tortilla Chips, Mexican Rice, Cornbread, Salad, Bread bowls, Biscuits or Rolls, Mexican Corn, and crackers.
45 Taco Soup Recipes
Taco soup is not a new one however the recipes available on it are considered limited, as far as we're concerned.
This food is one of the best ways you can satisfy your taco craving and it's also everyone's favorite Mexican food. Hence, we have compiled a large list of taco soup recipes worth adding to your dinner menu.
1. Easy Taco Soup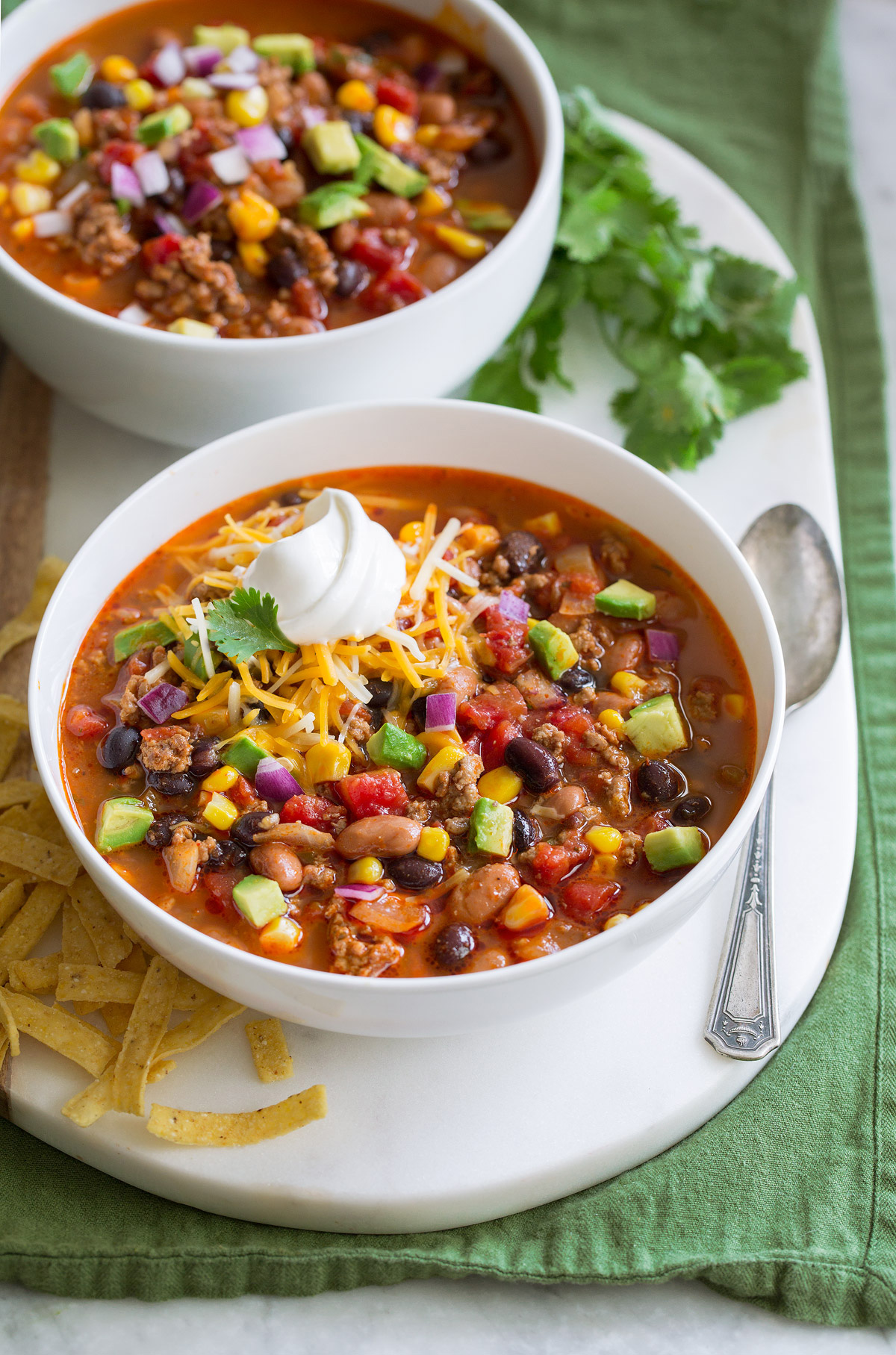 Everyone loves the easy-fix dinner and you can't go wrong with this Mexican-inspired bowl of soup. This taco soup is filled with all the nutritious ingredients and yet it won't take the whole night to make it.
2. Classic Taco Soup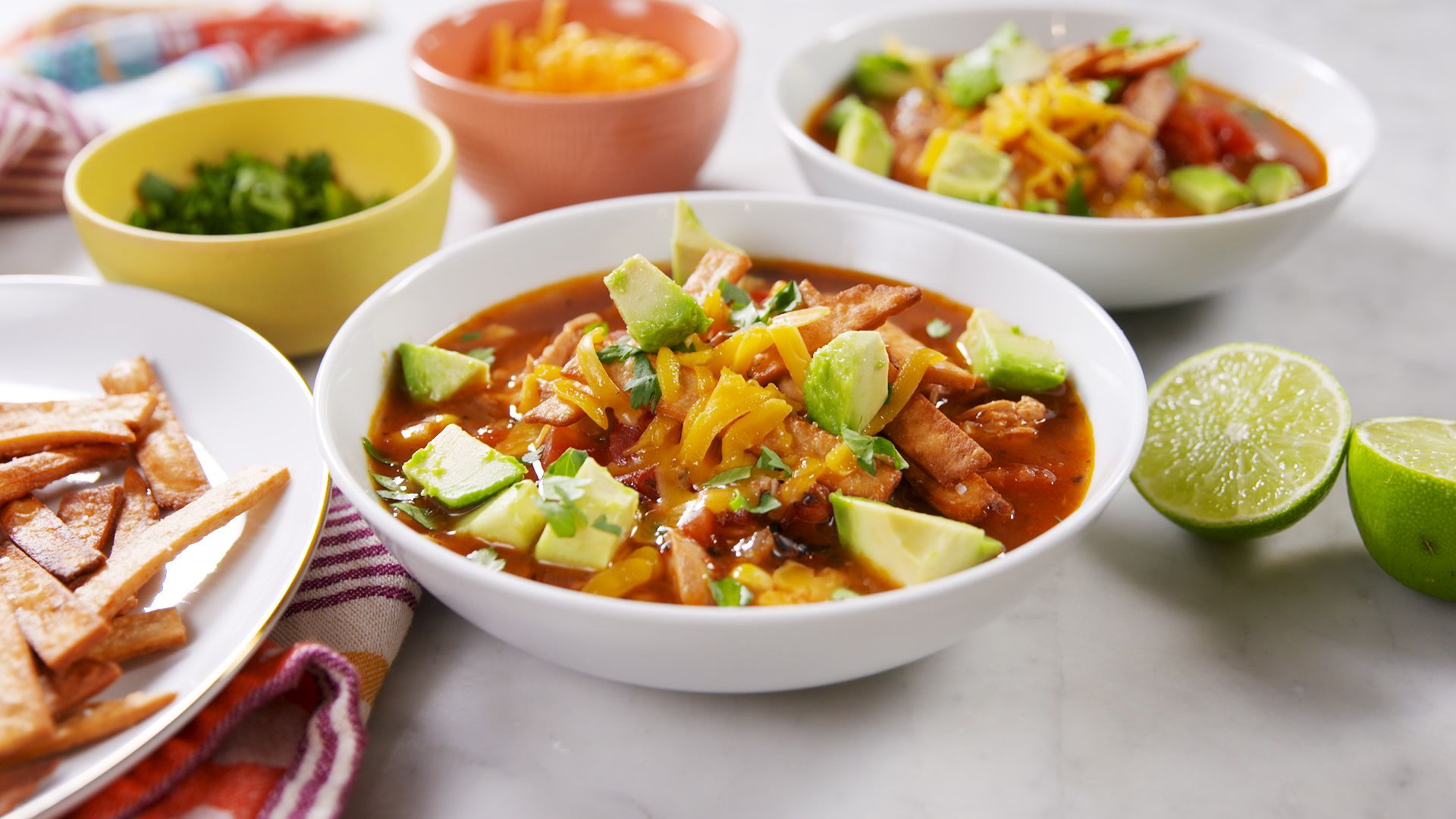 Next, is the classic taco soup which has a recipe that is similar to the easy taco soup, however, this is considered a fancier dish. This soup takes everything you love about tacos and brings it together in one recipe.
3. 40-30-30 Taco Soup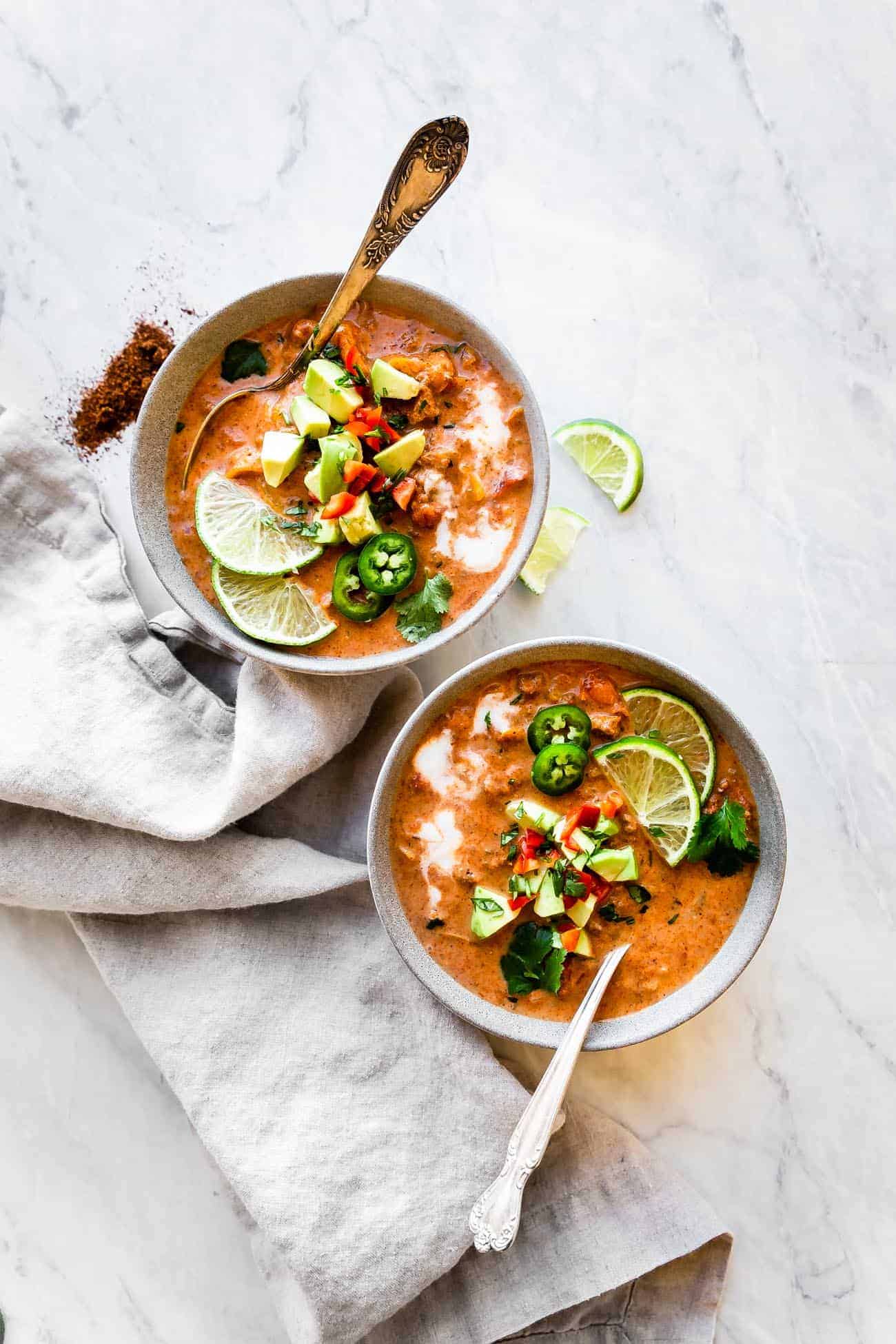 This is a taco soup recipe that puts a 40-30-30 ratio balance on the carbohydrates, fat, and protein contained in taco soup. This is one nutritious bowl of taco soup you will enjoy making for yourself and your family every night. It's the perfect dish for a warm winter night.
4. Chicken Taco Soup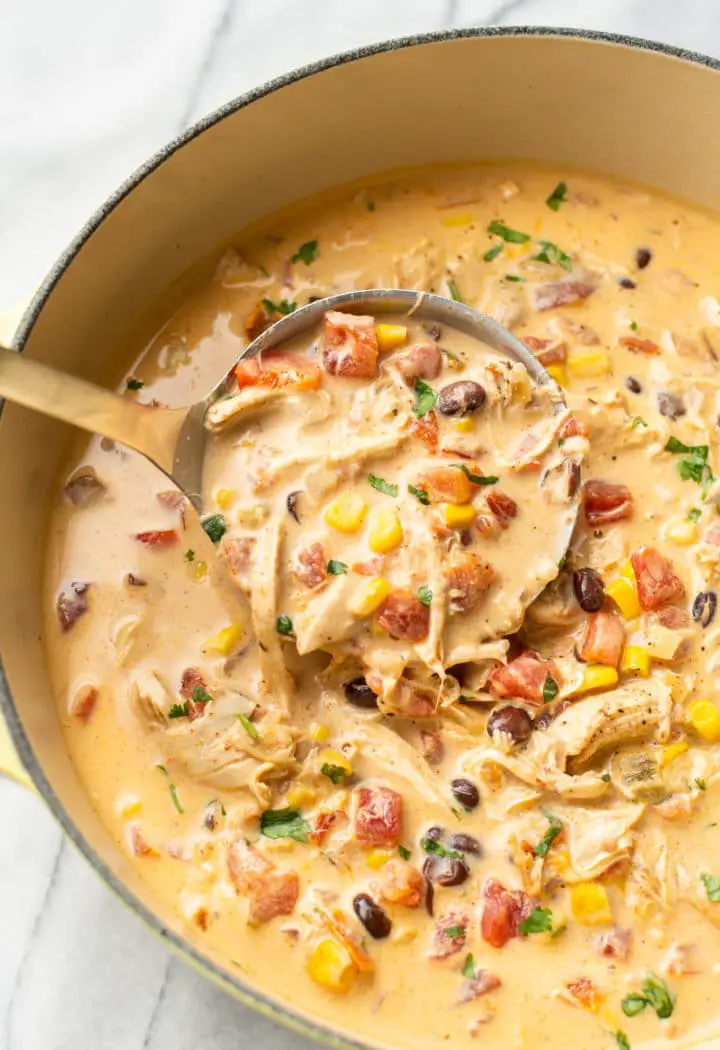 Chicken taco soup is another very delicious taco soup recipe. It is made of Rotel tomato cream cheese tender chicken, broth, black beans, and corn. The recipe is quite an easy one to follow and it does include instructions on using the stovetop, Crockpot, and instant pot as well.
5. Smoky Pork Taco Soup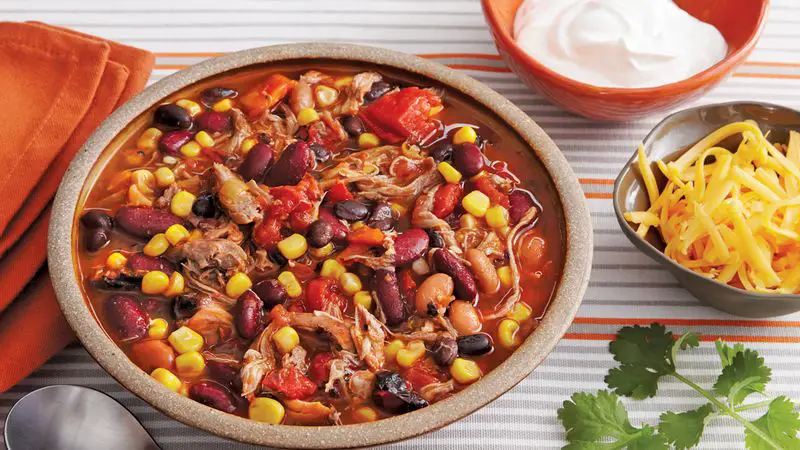 Chicken is not the only meat that works for taco soup, pork is a delicious white meat that provides your soup with a loaded heart-warming nutrient and flavor.
6. Spicy Jicama Tortilla Soup with Shrimp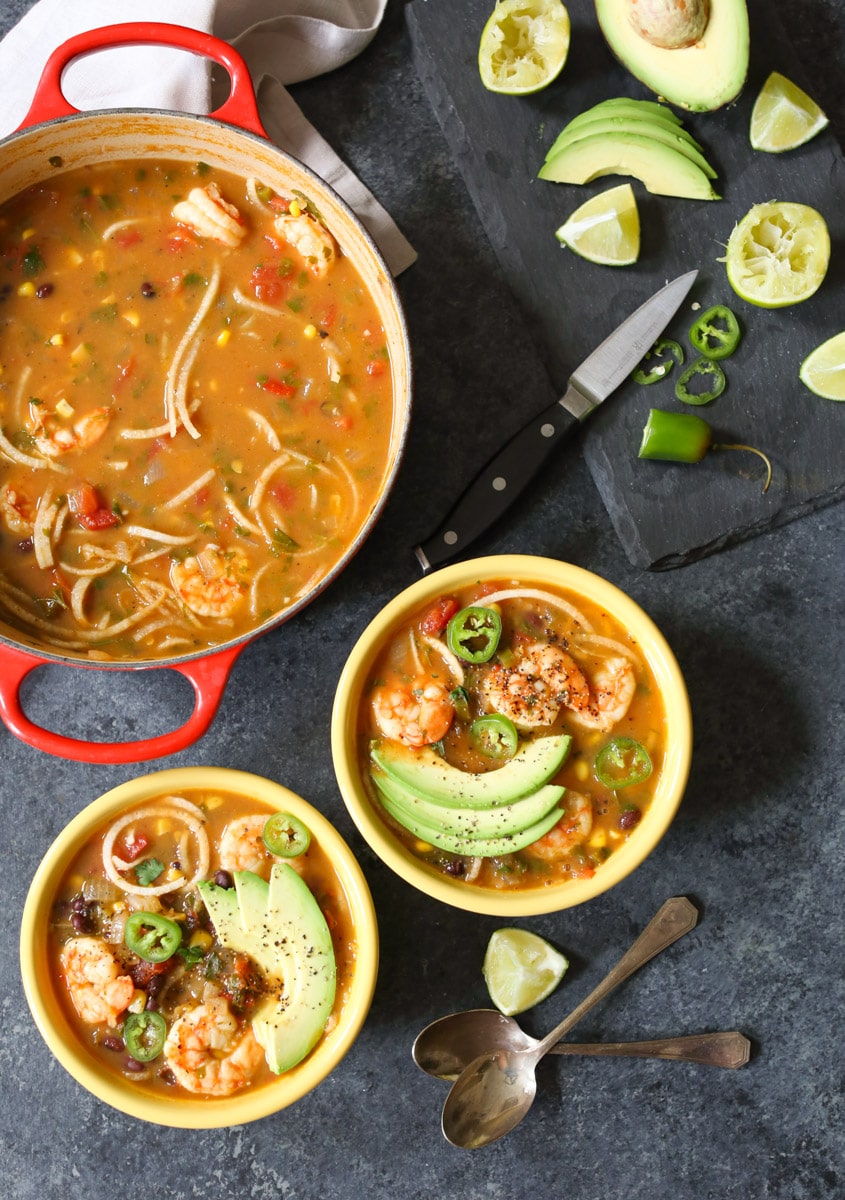 The shrimp and avocado combo in this dish makes it tasty and spicy. This is the go-to meal for quite a good number of people so be sure to add this to your list of Mexican-inspired dishes.
7. Whole30 Creamy Taco Soup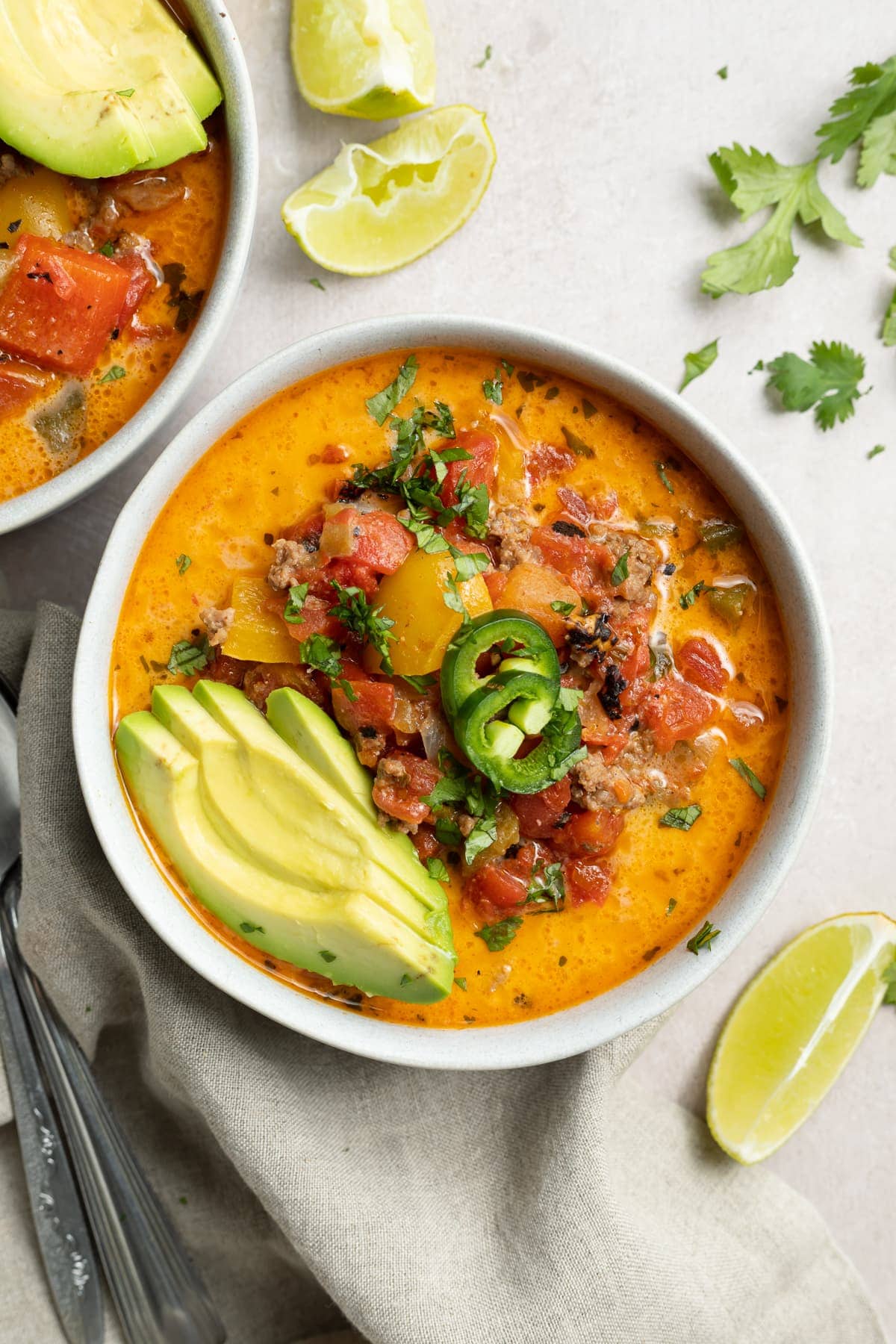 Here is another great go-to healthy taco soup for you and your family. This has a similar recipe to the 30 minutes taco soup and it's also loaded with plenty of veggies. It makes a wonderful addition to your whole30 meal plan hence the name whole30 creamy taco soup.
8. Crockpot Taco Soup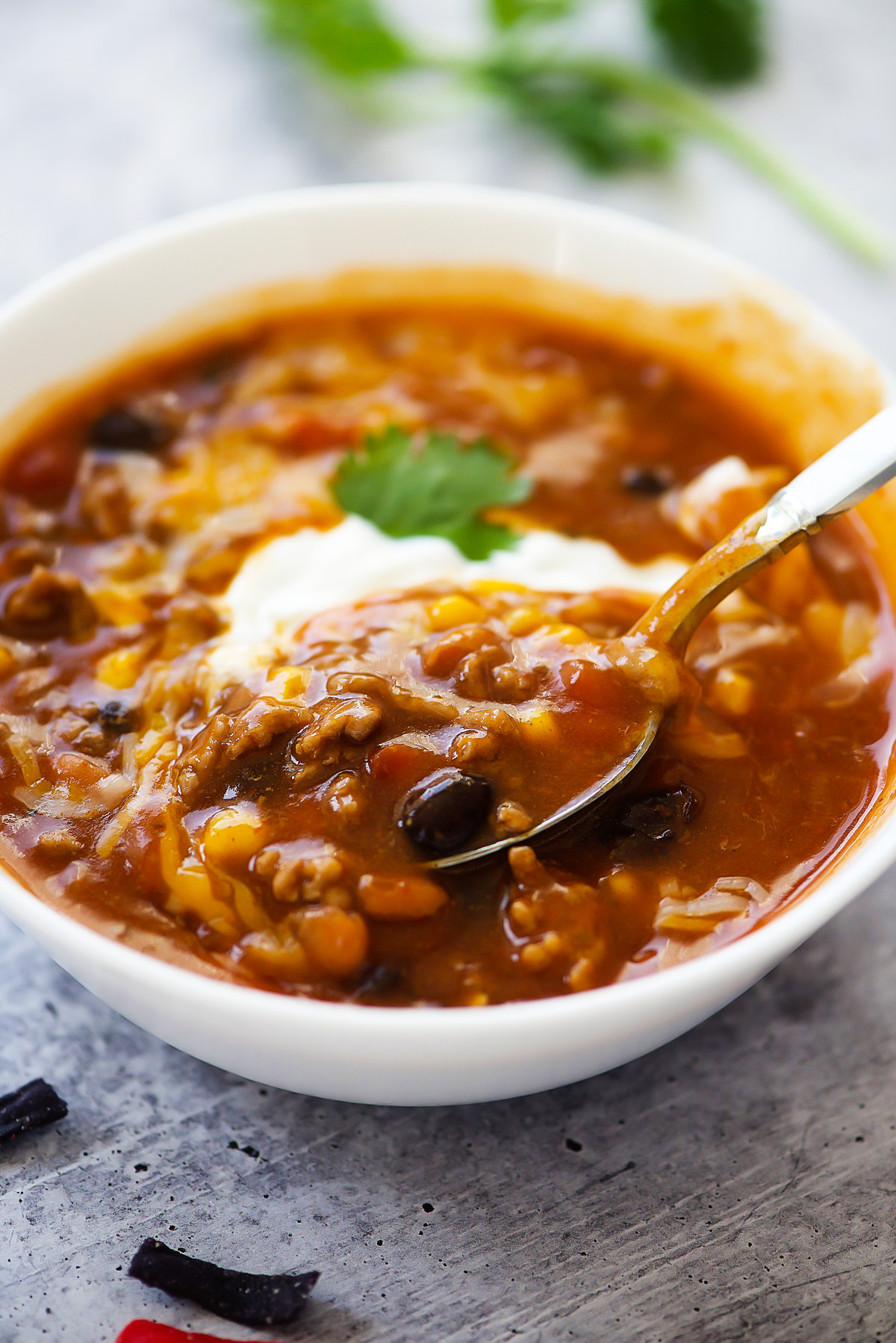 There have been some beliefs that crock pot taco soup turns out good and better than any other cooking method. However, to know if that is true, you will have to try it out yourself. But take it from us that this is a warm and comforting meal you do not want to miss not making.
9. Beef Taco Soup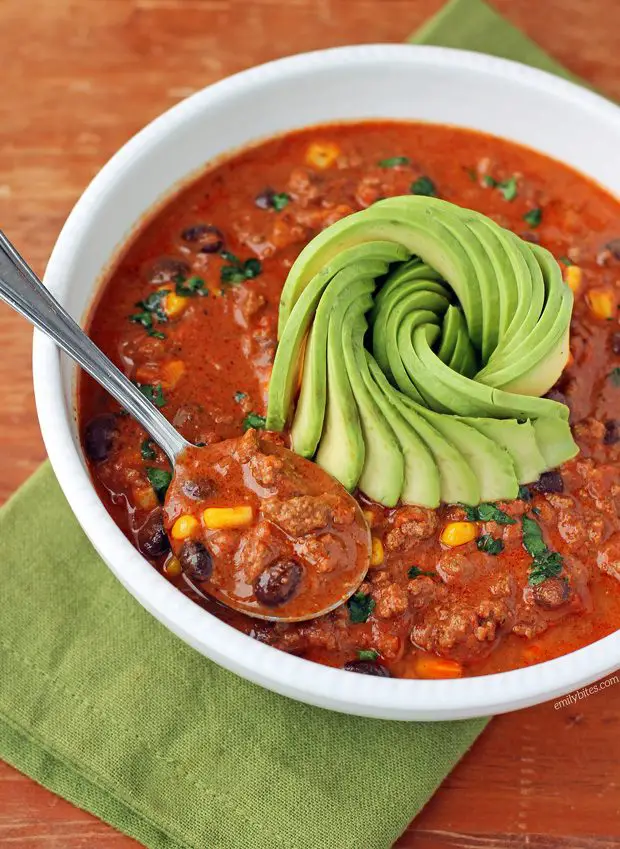 If you are more into beef and not chicken, then here is the recipe that works like magic for you. Ground beef taco soup is a delightful filling soup.
10. Quinoa Tortilla Soup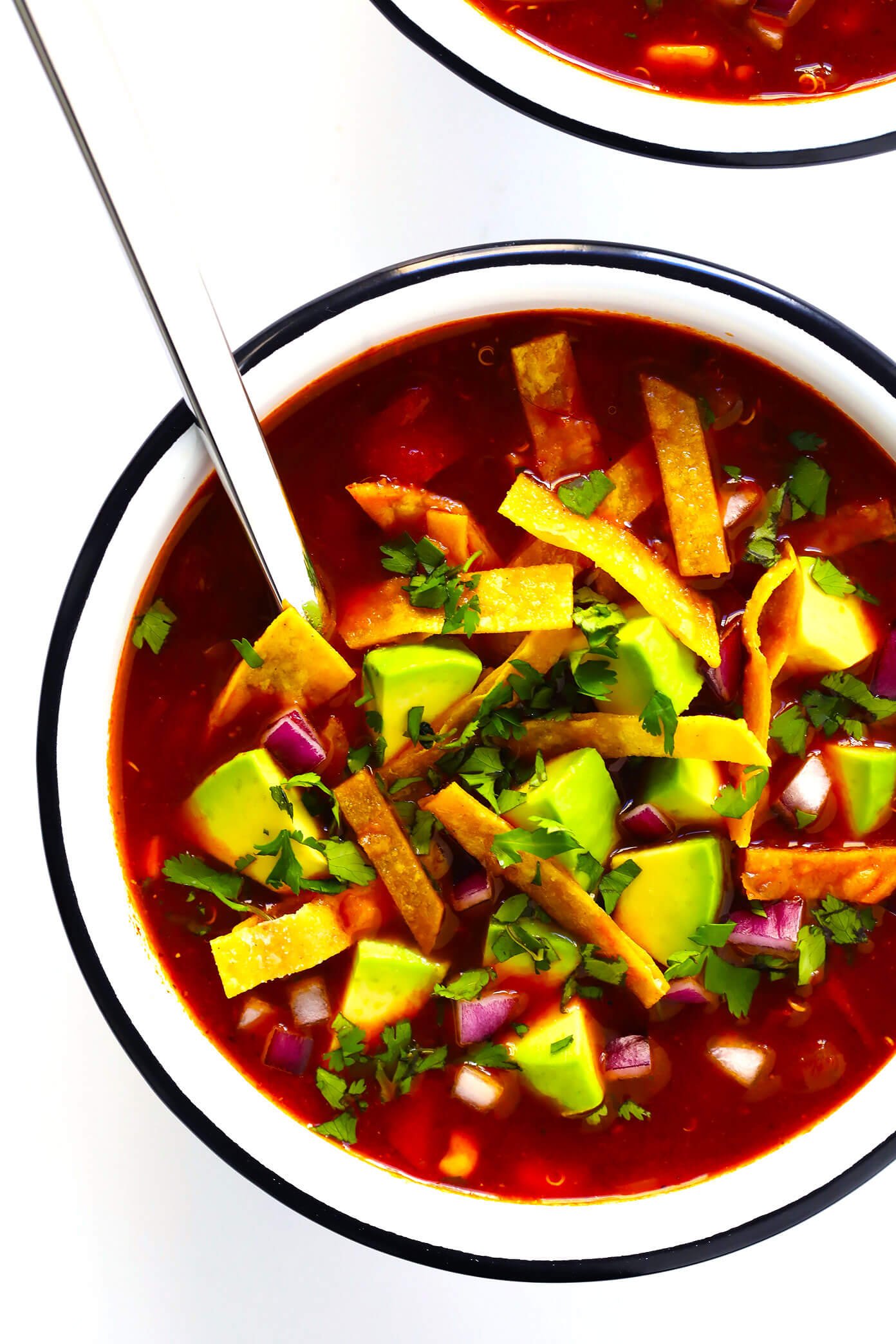 You won't be needing many ingredients to create this wholesome soup. This recipe is made with zesty Chile broth and it's naturally gluten-free, vegan, and vegetarian friendly as well.
11. Black Bean Taco Soup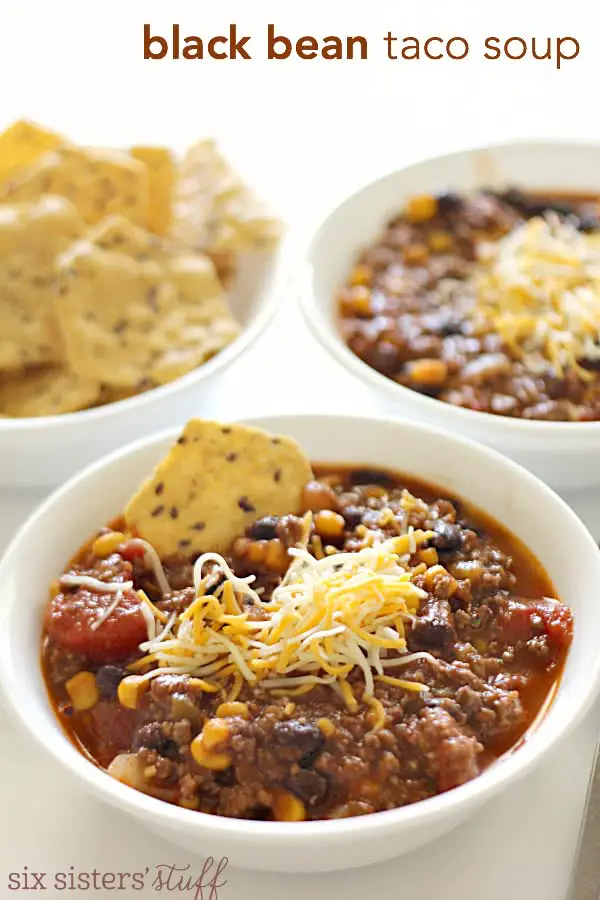 The black bean taco soup recipe is a nice and easy dish you can enjoy at any time of the day. The black bean taco soup is versatile and easy to pair with anything such as bread, salad, or dinner rolls.
12. 6 Ingredients Taco Soup Recipe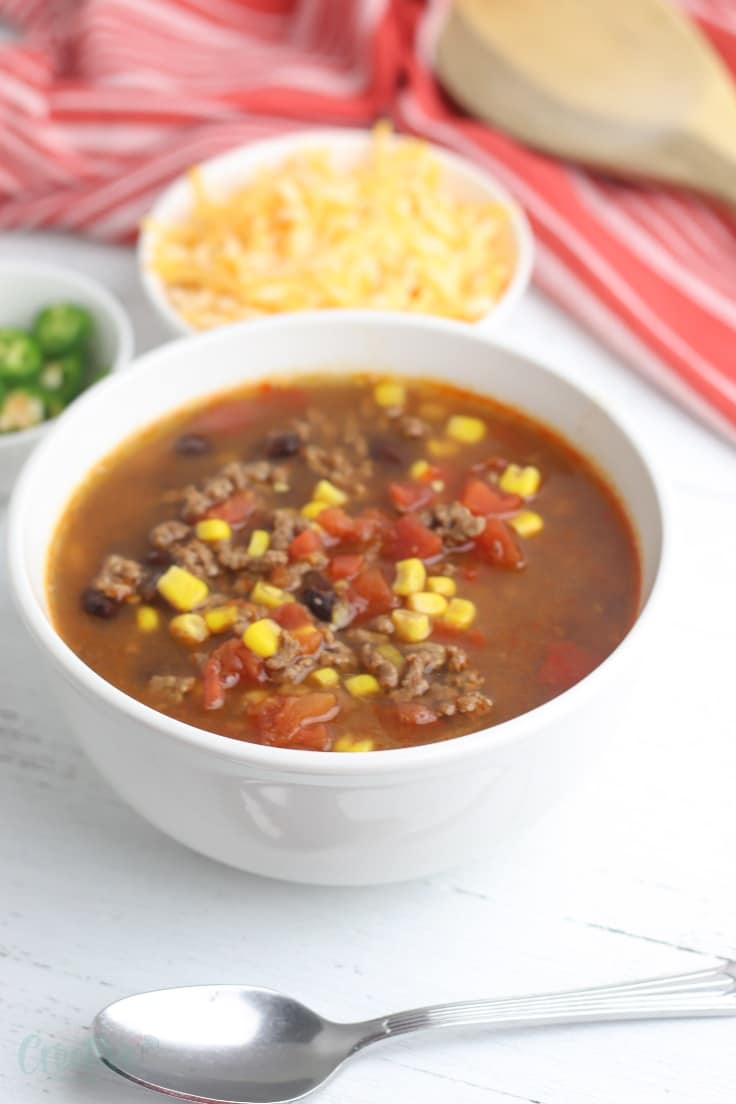 You can make a delicious taco soup with just 6 ingredients. The ingredients are easy to get and you can spend less time in the kitchen making it too.
13. Low Carb/Keto Creamy Taco Soup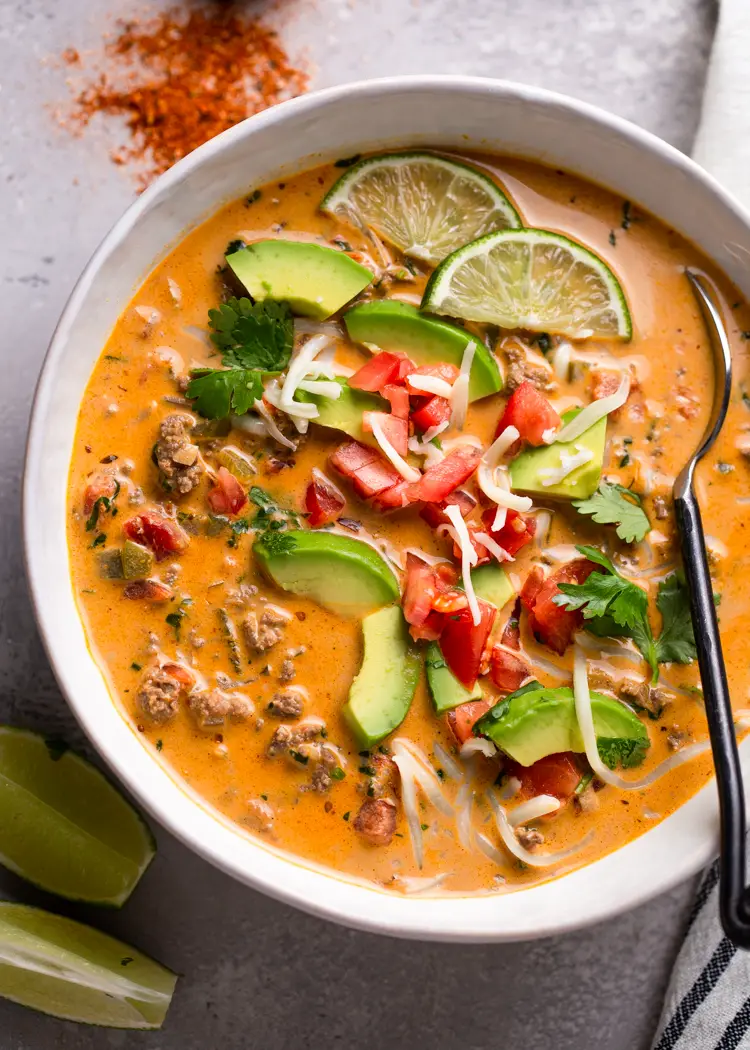 Creamy taco soup is the ideal choice to go for if you are on a keto and low-carb diet. It is loaded with vegetables and fresh avocado.
14. Paleo Taco Soup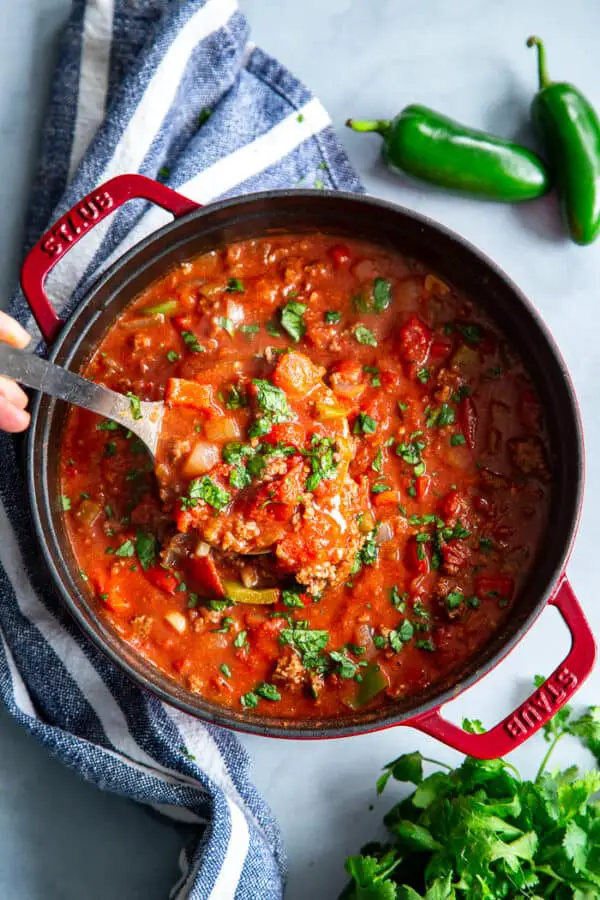 Looking for a well-seasoned taco soup that still remains healthy? This taco soup recipe has a large amount of ground beef to make it thick and it's just the paleo switch you need.
15. 8 Can Chicken Taco Soup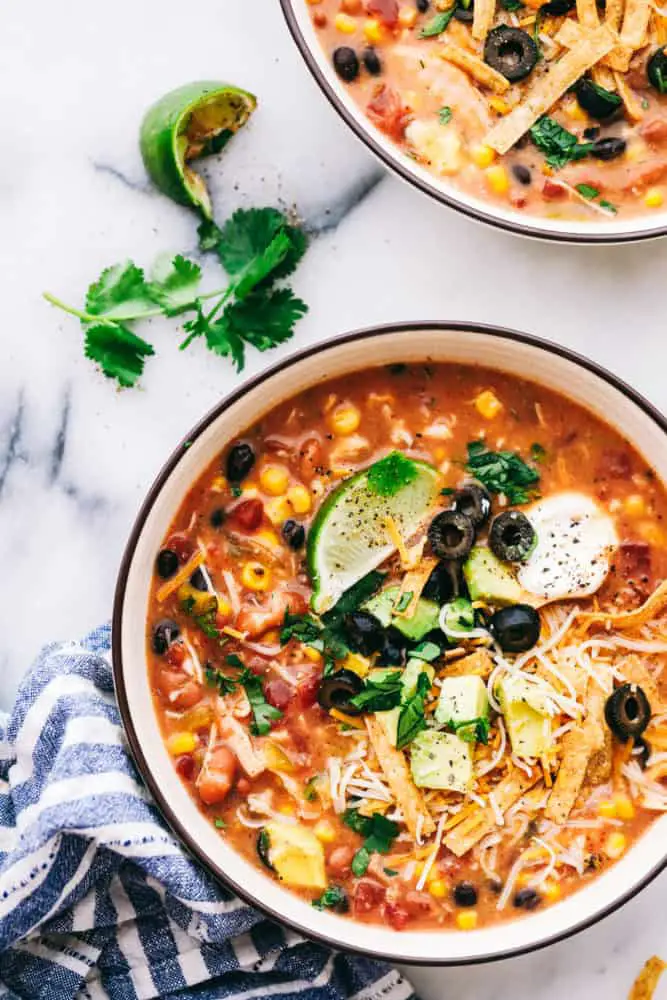 You just need 8 cans to make this delicious taco soup. You only need to have it all thrown together in your slow cooker or crock pot to make a thick rich chunky taco soup.
16. Authentic Mexican Chicken Tortilla Soup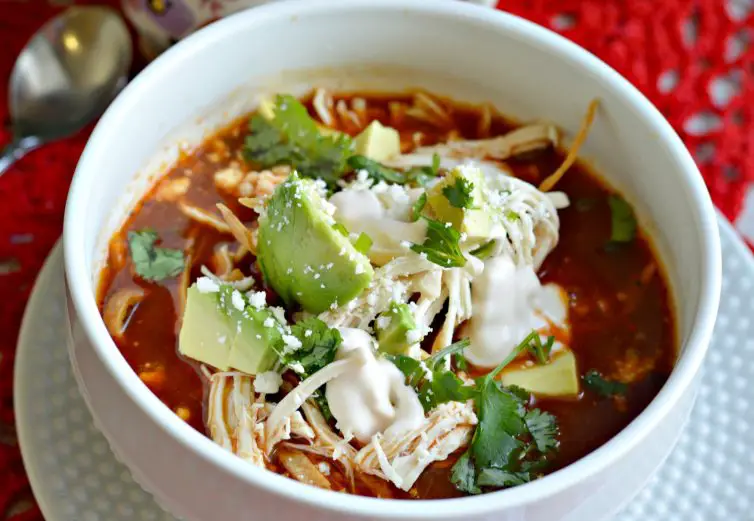 There is so many Mexican chicken tortilla soup recipe but it's only expected that the original continues to stand out. This is easy and perfect for a small and large crowds.
17. Low Carb Taco Soup With Ranch Dressing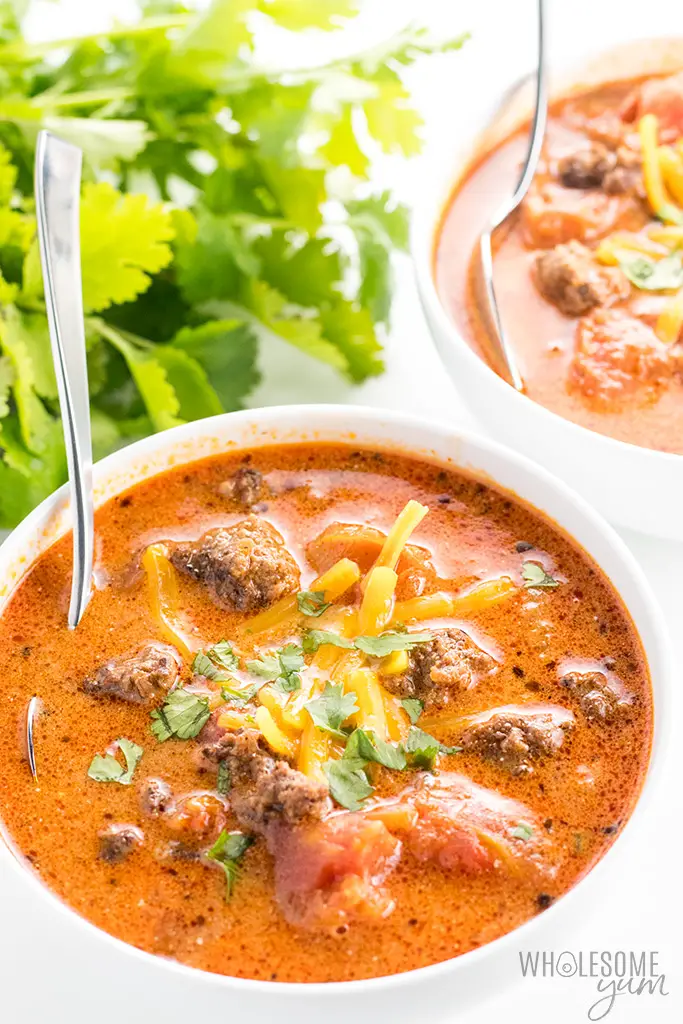 It only takes 5 ingredients and 20 minutes to make this tasty pot of taco soup.
18. Taco Soup With Pizza Sauce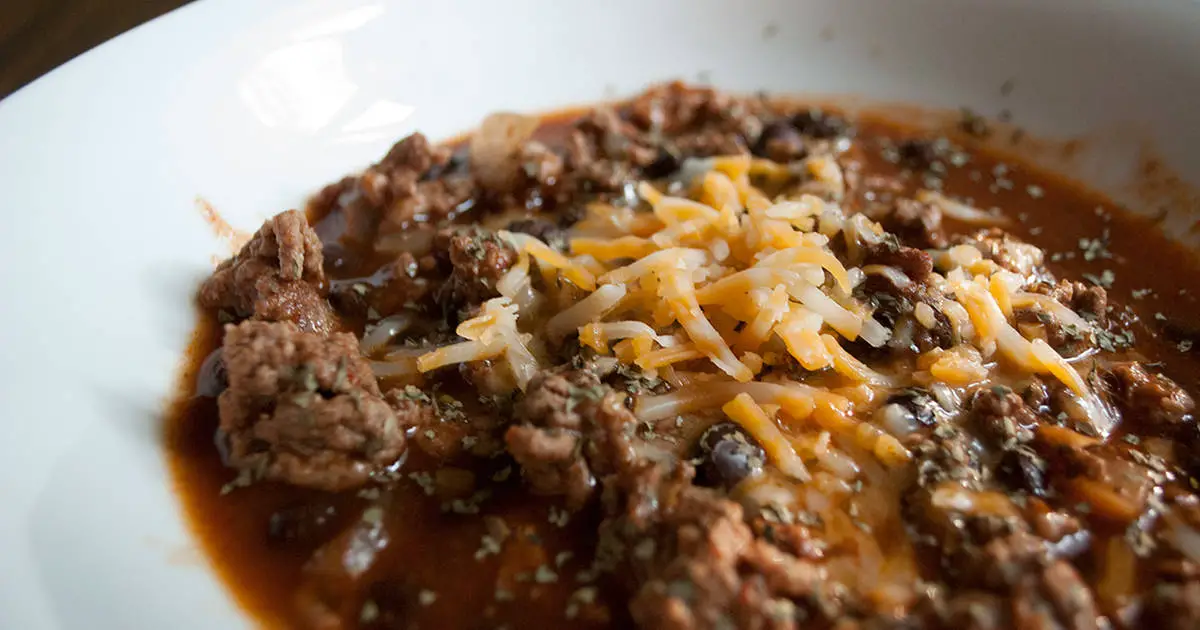 Ground beef as usual is the key ingredient in most taco soup and this is not an exception but to make things more interesting and flavorful, pizza sauce has been included.
19. 20 Minute Instant Pot Taco Soup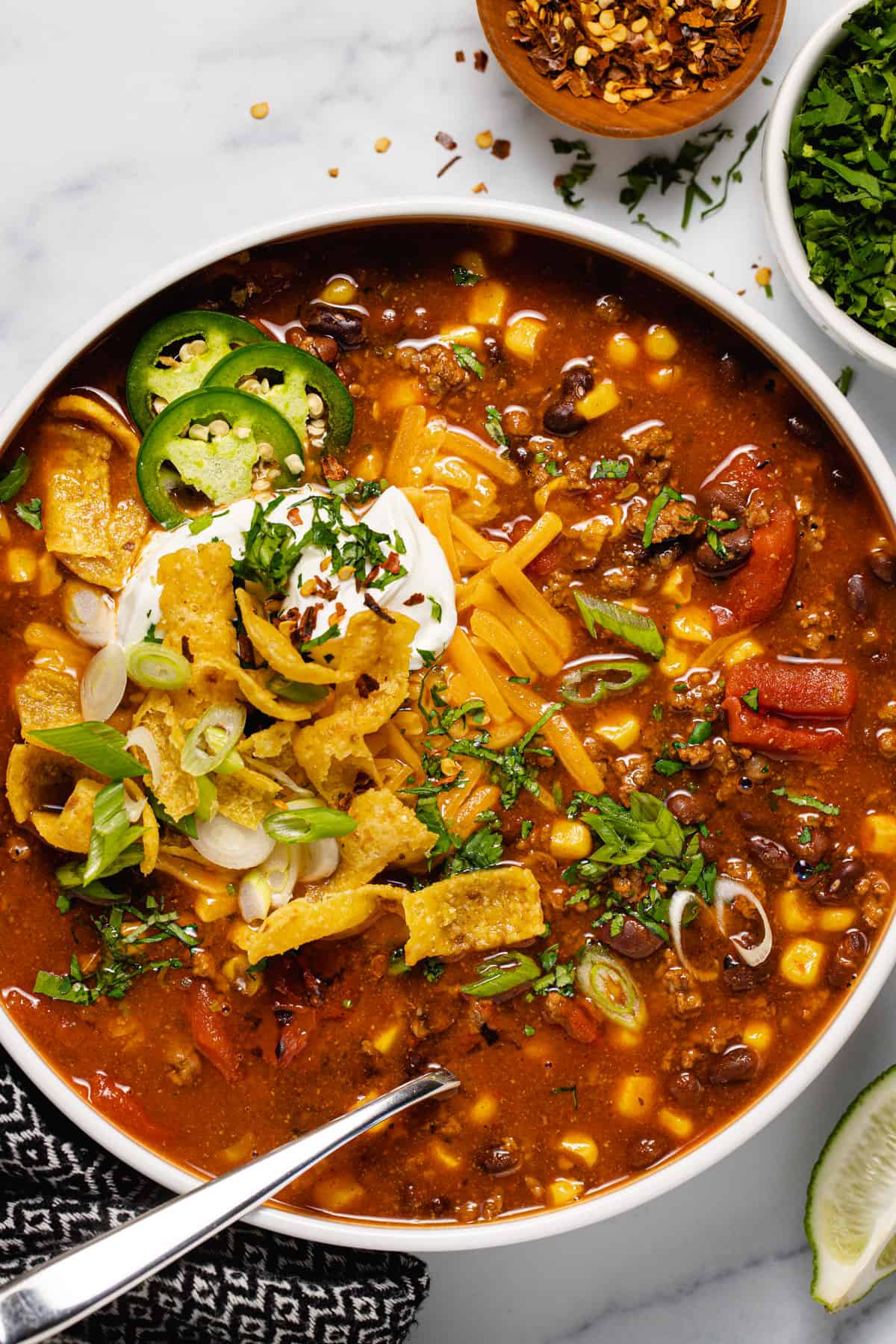 30 minutes is not the only fastest time you can make a pot of taco soup, especially in your instant pot. It is loaded with hearty veggies and takes just 20 minutes from start to finish!
20. Turkey Chili Taco Soup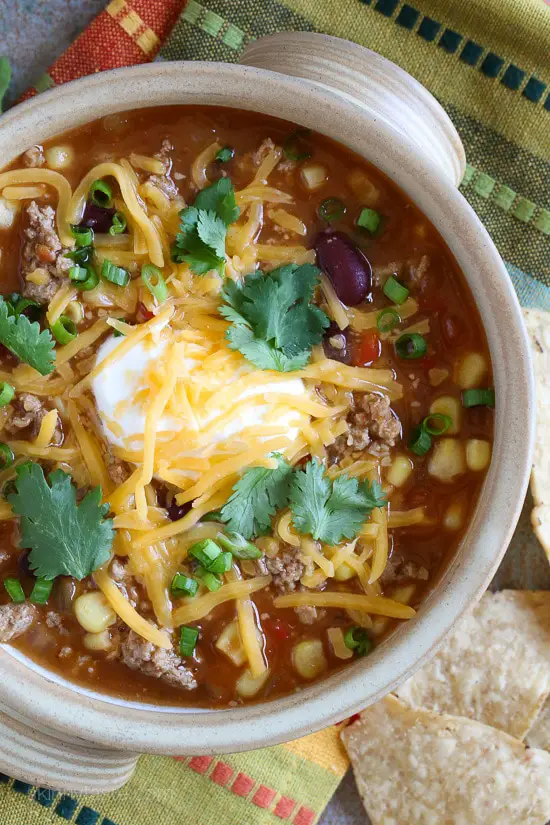 Time to try your favorite taco soup recipe with turkey chili. This is a quick and easy dish, it is filled with tomatoes, beans, and corn.
21. Slow Cooker Vegetarian Taco Soup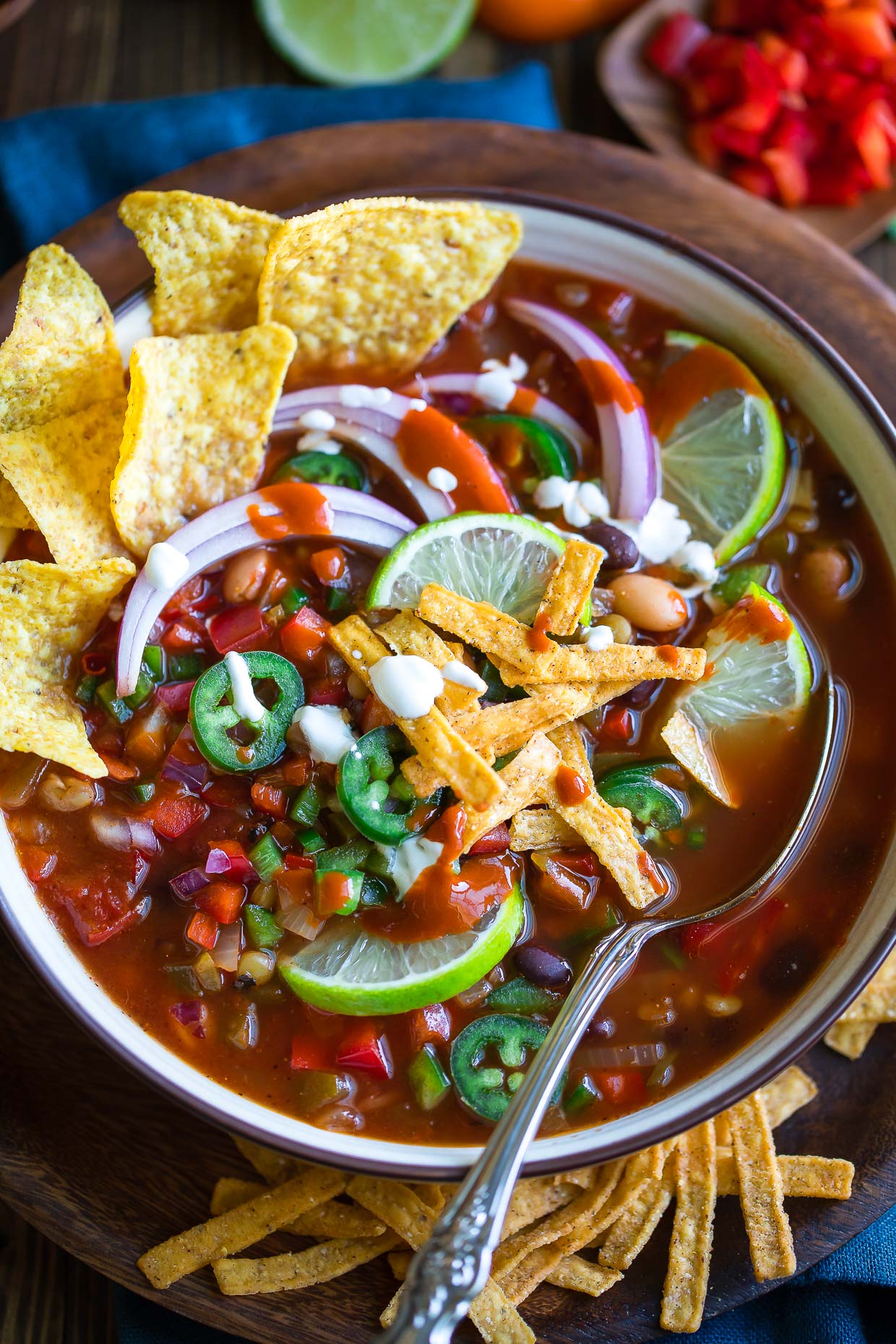 Here is another easy and fast soup you can make in your slow cooker and enjoy at any time of the day. This recipe is packed with protein, fiber, and low glycemic carbohydrates.
22. Hearty And Healthy Taco Soup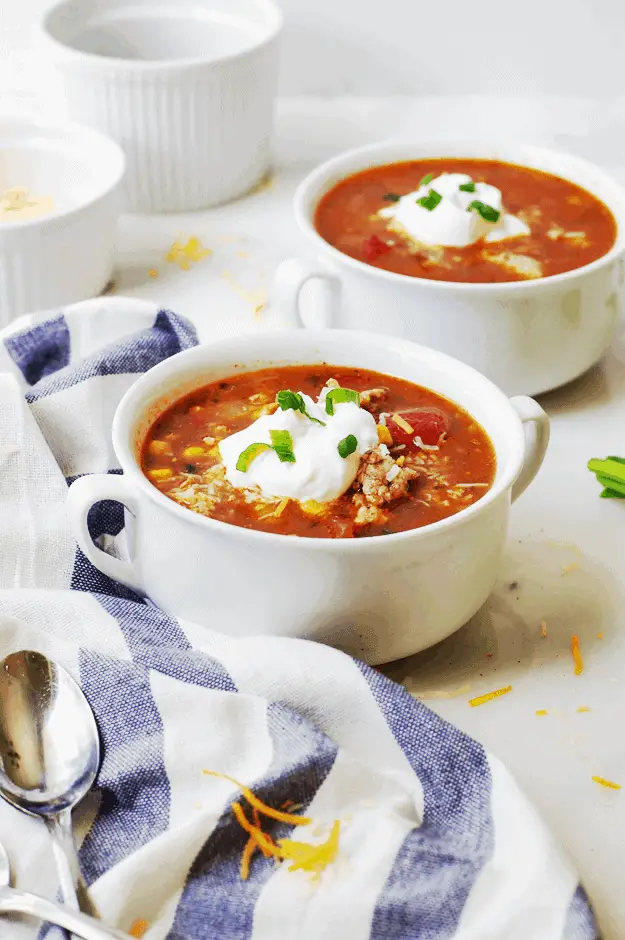 Winter is around the corner and you do need something warm and comforting hence this hearty and healthy bowl of taco soup. Don't forget to add tortilla chips or cornbread to it.
23. 21-Day Fix Chicken Tortilla Soup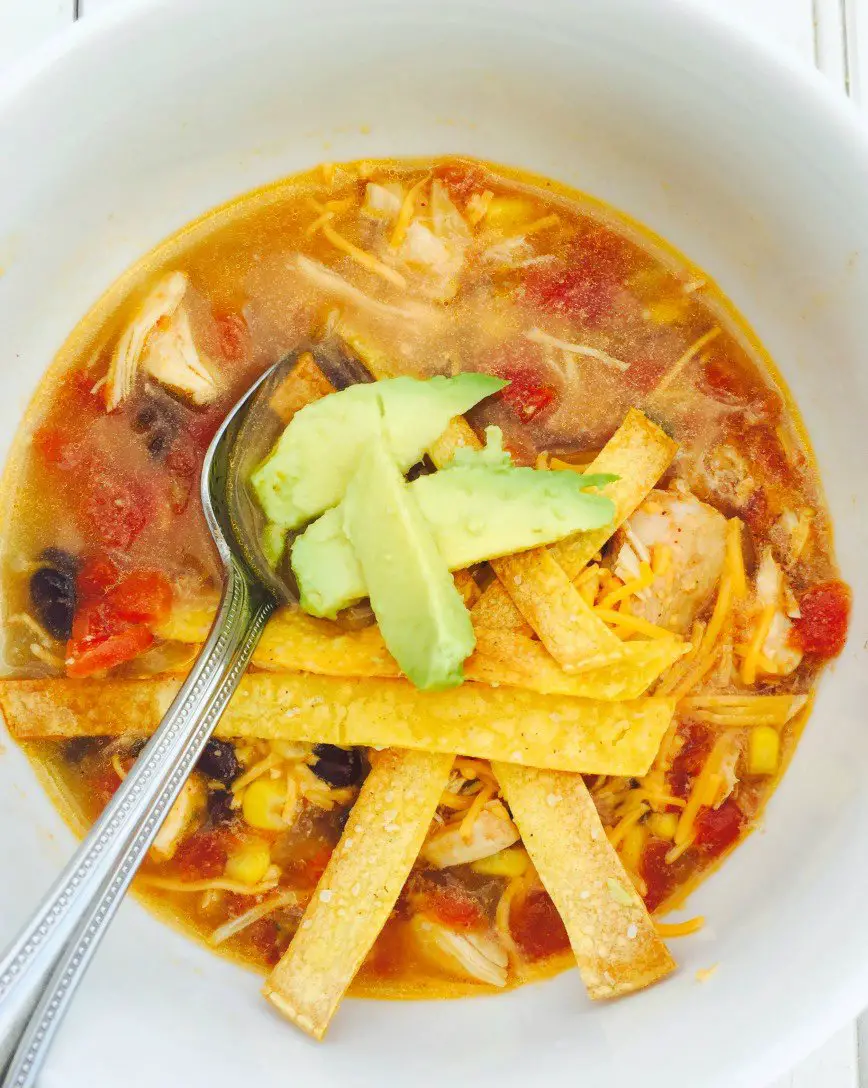 The right word to describe this bowl of soup is Yummy! This should take 50 minutes to be done but not to worry, the result will be worth every effort put into it.
24. Turkey Taco Soup Mac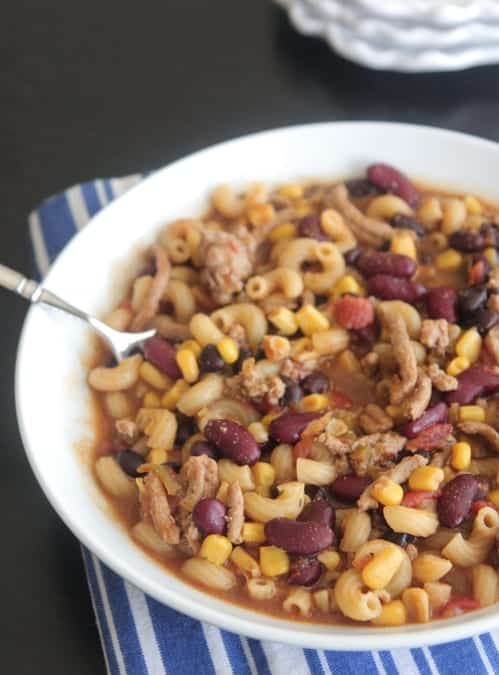 Time to enjoy some sloppy soup mac with turkey. This is just the perfect soup to enjoy during the cold winter months and it's packed with all your taco favorites. This is an ideal light dinner and a full meal for you.
26. Pantry Chicken Taco Soup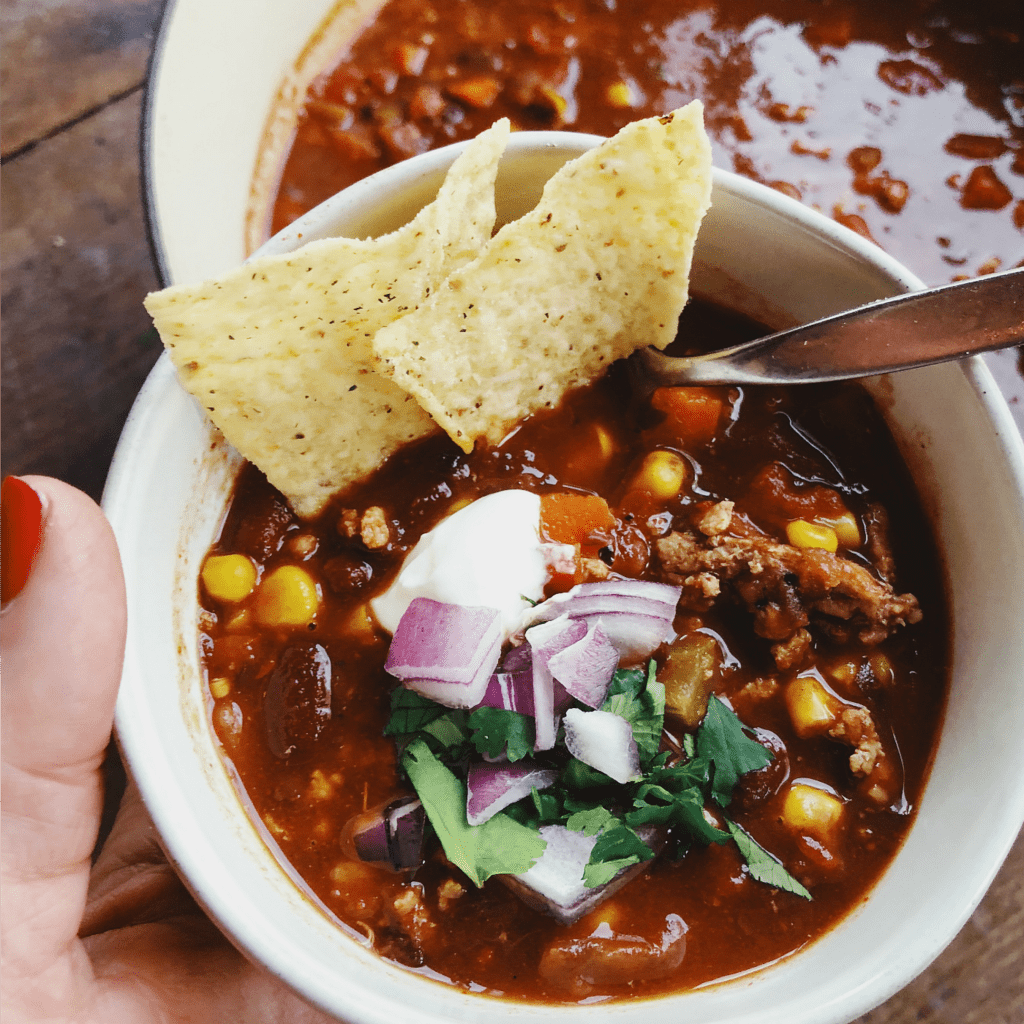 This taco soup recipe as the name implied is made with canned pantry ingredients. You can choose to garnish it whichever way you like and it's something your kids will love since it's not that spicy.
27. Crockpot Loaded Taco Soup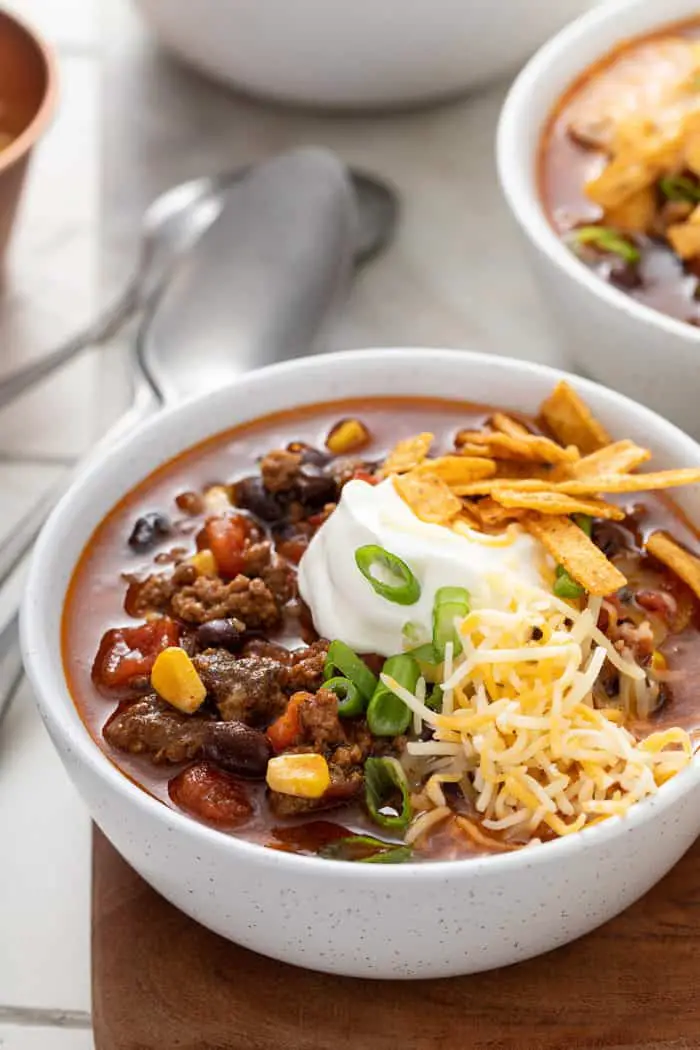 We already agree crackpots are great for making taco soup, now here is a recipe that has it loaded with all kinds of flavors. You can make it in a slow cooker or on the stove pot as well.
28. Easy Mexican Tortilla Soup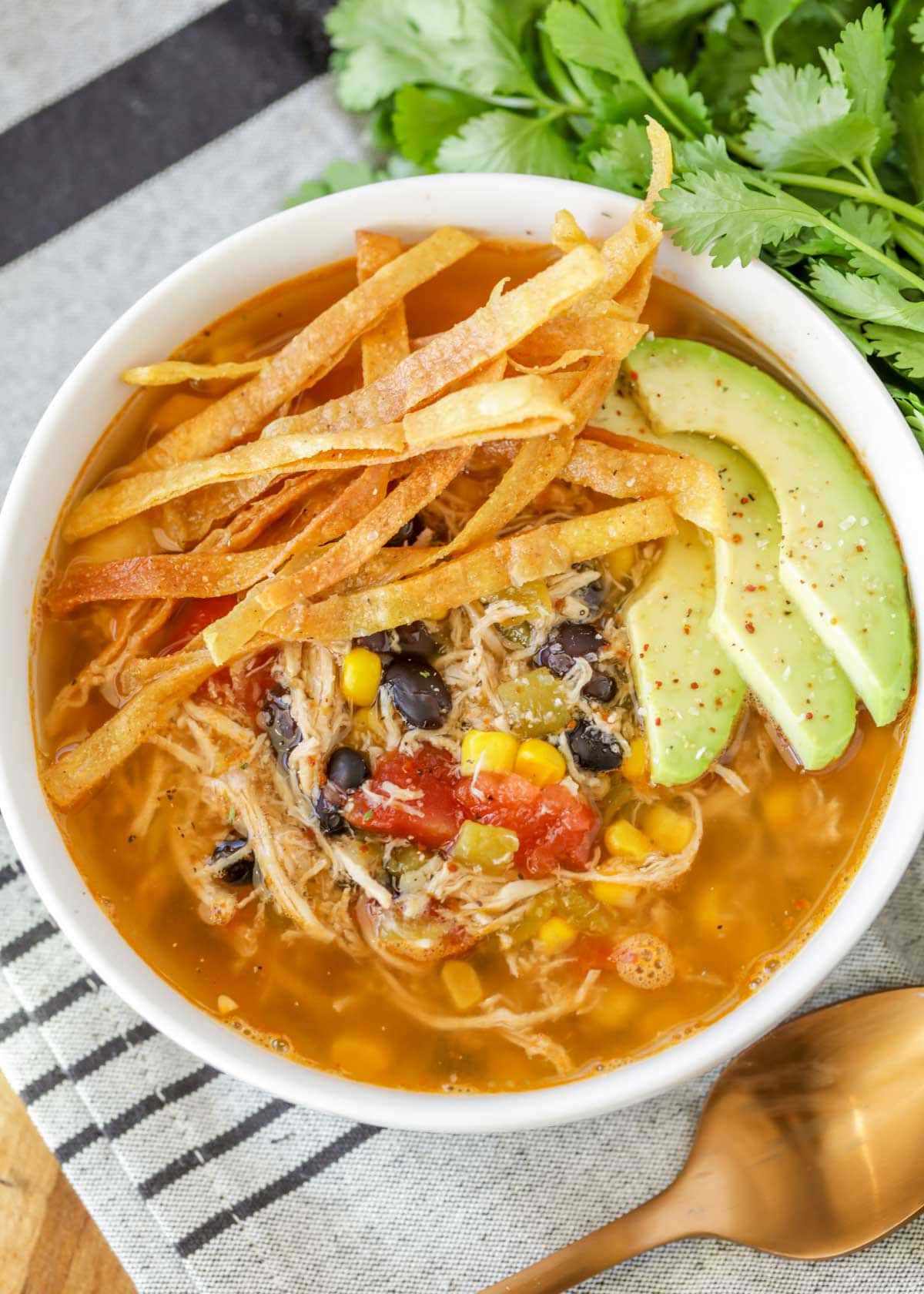 Here is another easy Mexican tortilla soup that is perfect for lunch and dinner.
29. Instant Pot Two Minute Taco Soup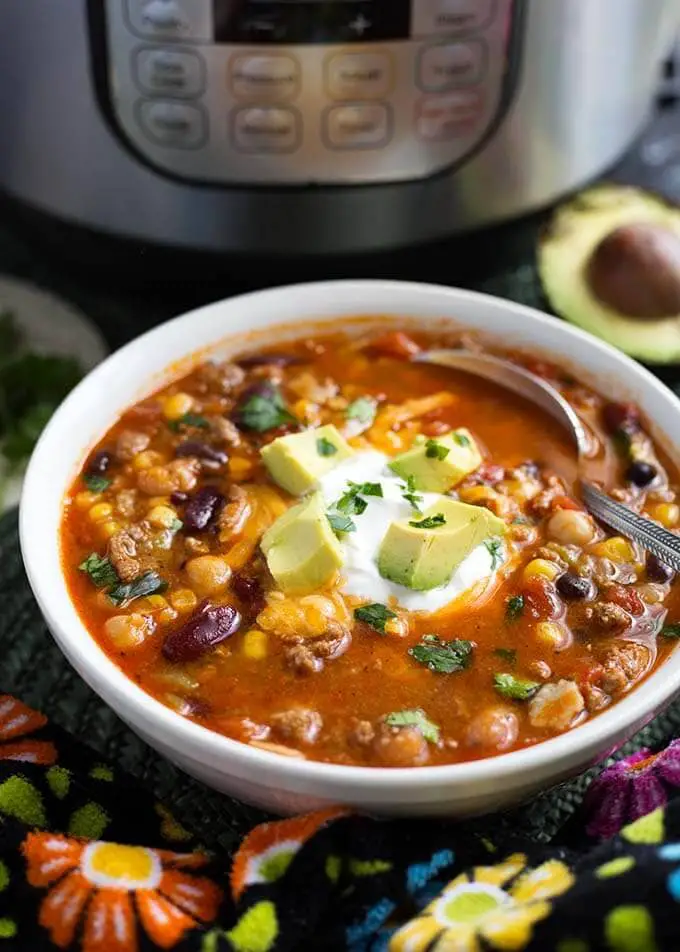 This is another taco soup that has been inspired by the Mexican dish. This is layered with all your taco soup flavors and you can grow it with any toppings of your choice to complete the meal.
30. Hawaiian Chicken Taco Soup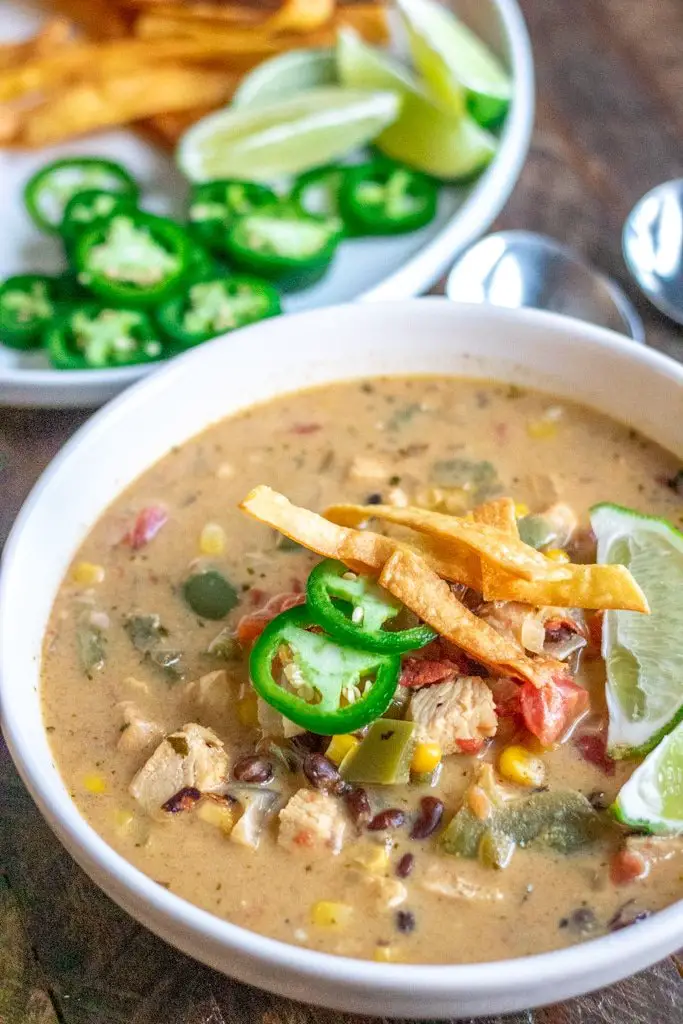 Hawaiian chicken taco gives a fun twist to the classic taco soup you are used to. This is relatively easy and perfect if you are into spicy grilled chicken. This can easily become your go-to comfort food.
31. Creamy Chicken And Potato Tortilla Soup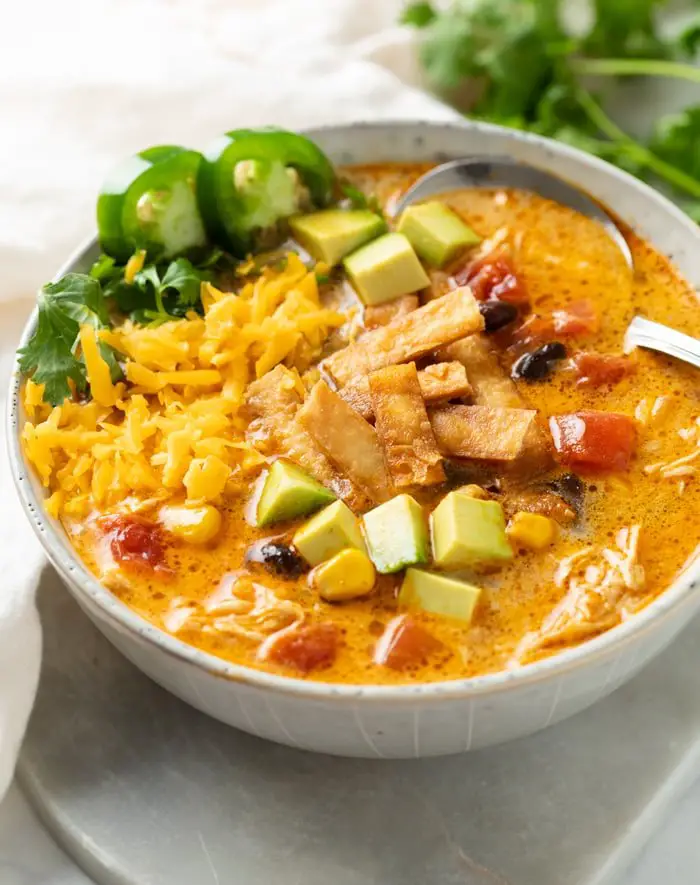 Creamy chicken and potato tortilla soup is another taco soup you won't be able to say no to. With the promise of this bowl of soup at the end of the day, you can complain less about the cold winter months while also enjoying the delightful taste.
32. Creamy Beef Taco Soup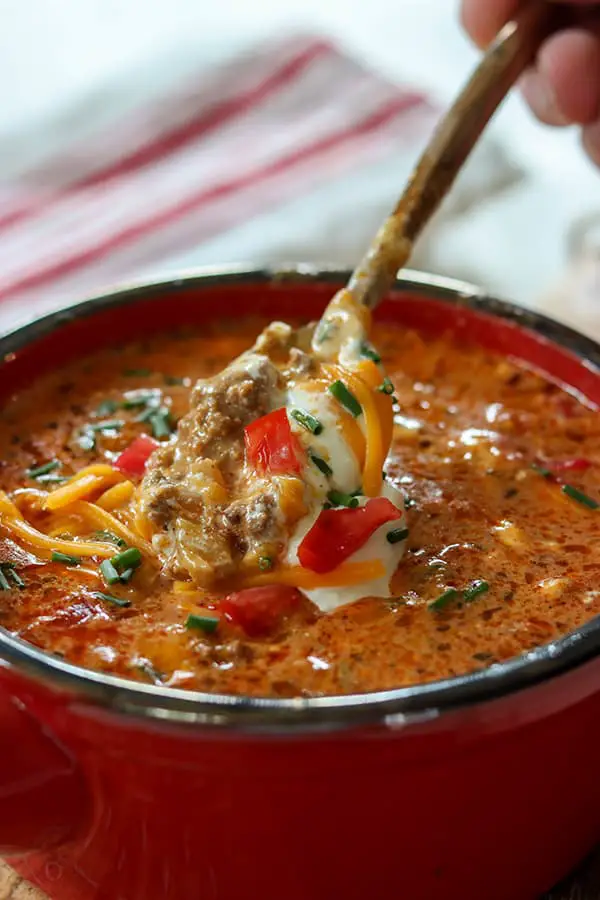 We have mentioned the beef taco soup recipe and now here is the creamy taco beef soup if you prefer your soup creamy. This is also the perfect keto taco soup recipe if you are keto diet, it is also low in carbs and gluten-free.
33. Jane Fox's Famous Tortilla Soup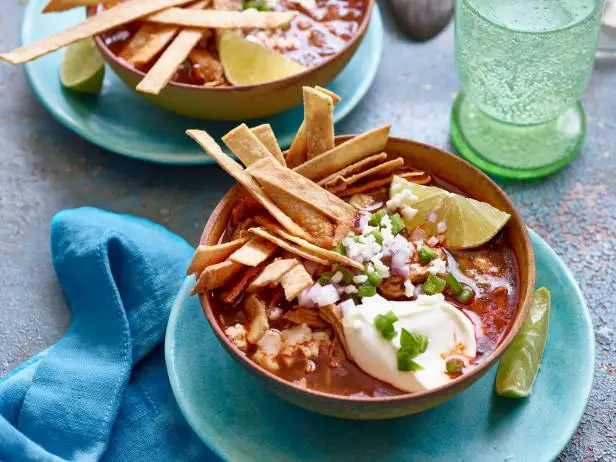 We can't have the list of best winter taco soups to try without adding Jane Fox's Famous Tortilla Soup to it. The recipe provides you with tasty tortilla soup in no time and it's very easy to make as well.
34. Rotisserie Chicken Tortilla Soup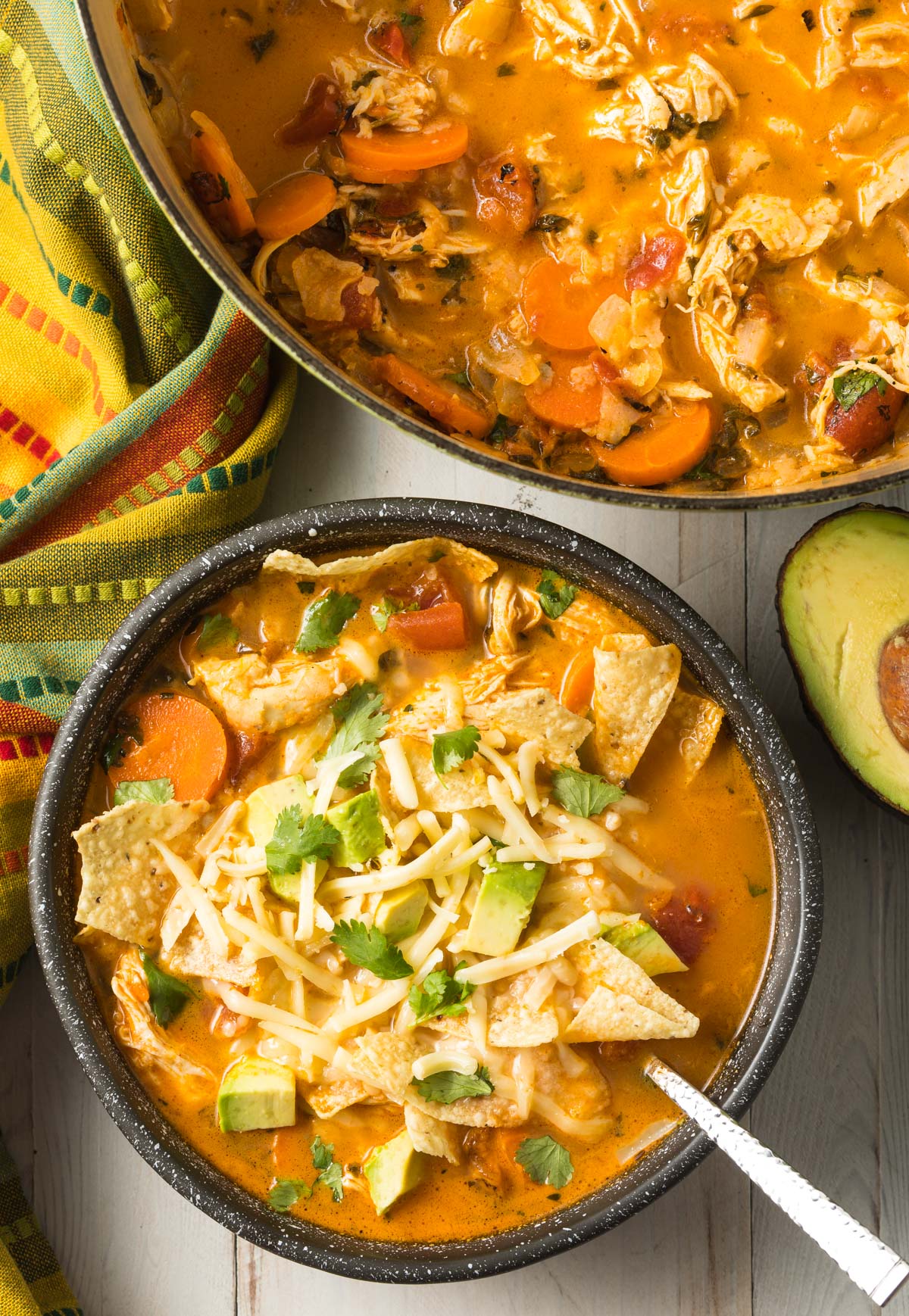 If you do have a cold or it is just chilly weather then it's time to try something spicy made with rotisserie chicken.
35. El Torito's Famous Sopa de Tortilla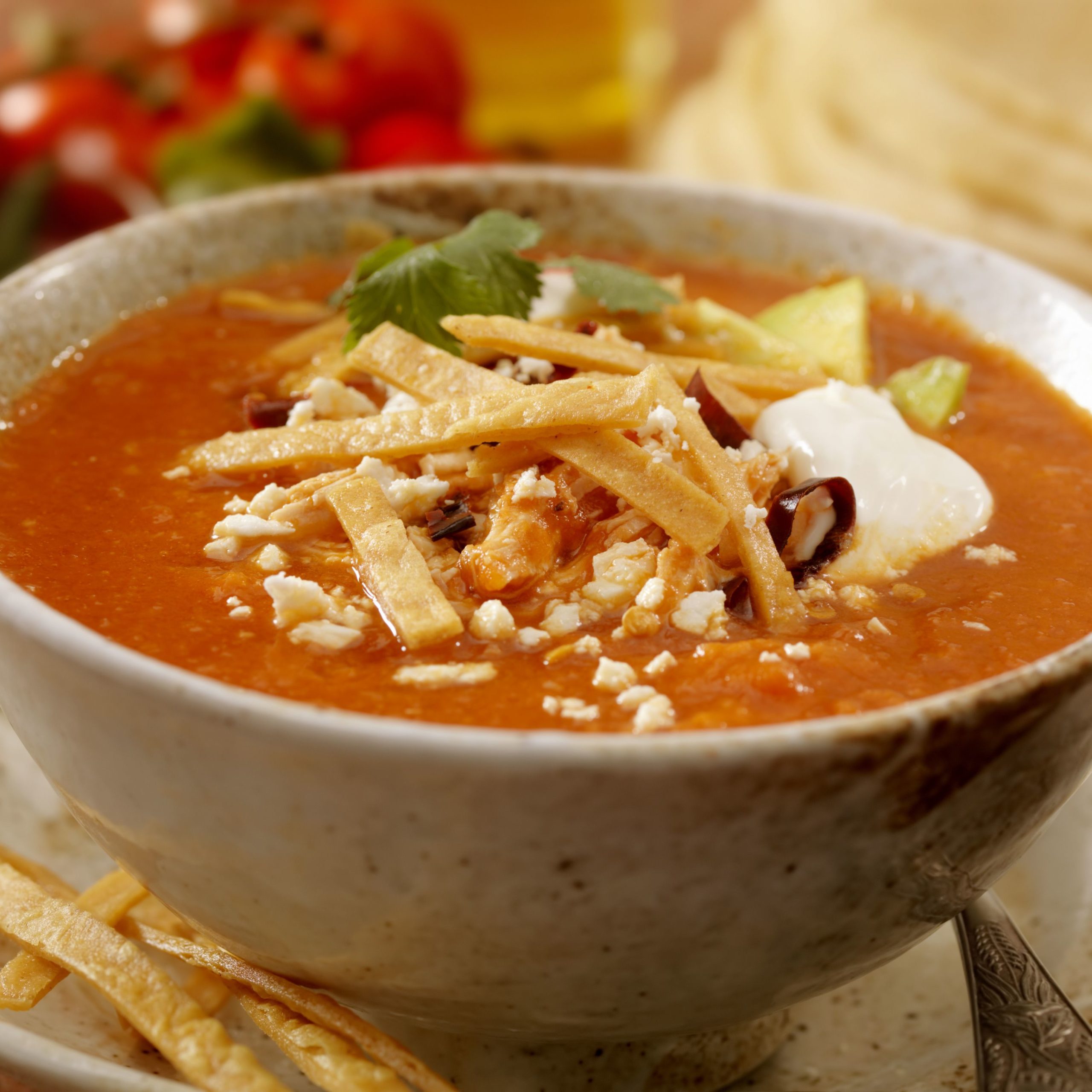 El Torito's Famous Sopa de Tortilla brings a new twist to taco soup. This recipe is filled with carrots, tomatoes, chicken, and zucchini. This is a popular recipe in many restaurants and it's obvious it's a Mexican-inspired taco soup worth trying.
36. Homemade Chick-fil-A Chicken Tortilla Soup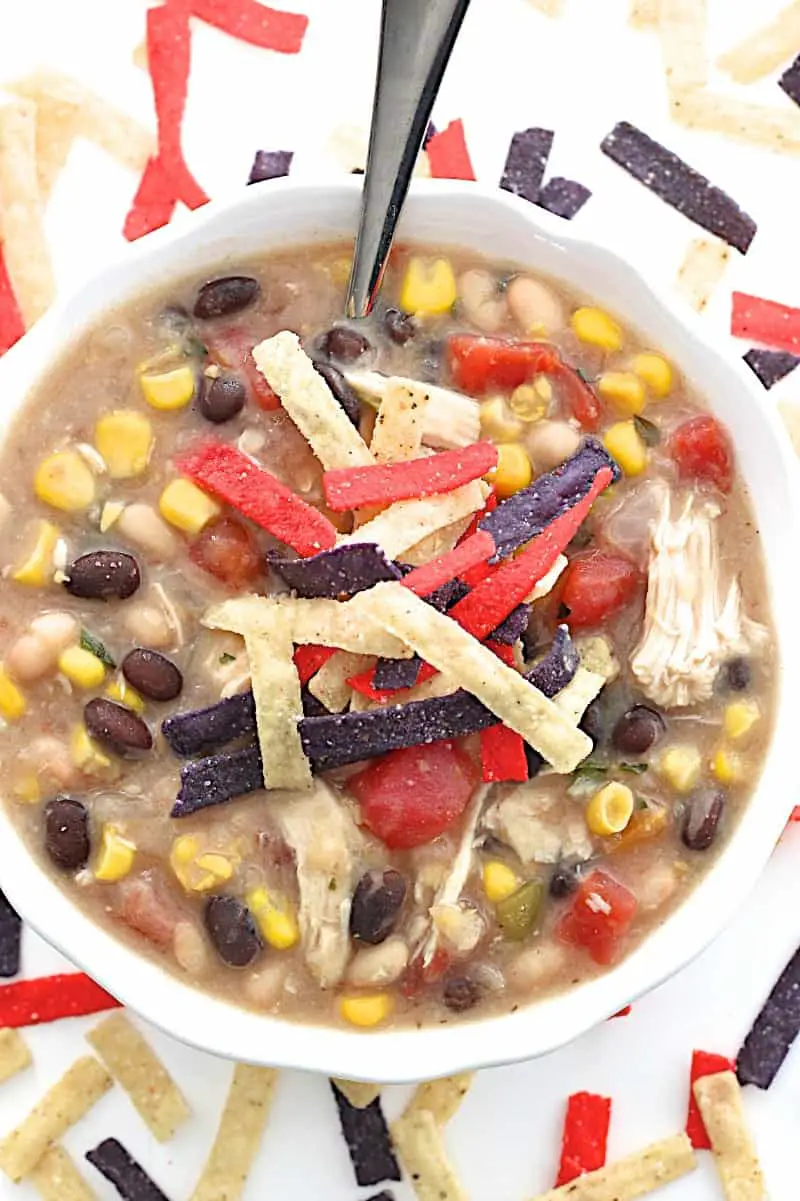 This homemade tortilla soup should convince you that taco soups are the best not only in winter but as a comfort and dinner dish. This dish is considered a crowd pleaser and it is made with two kinds of beans.
37. Cheesy Taco Soup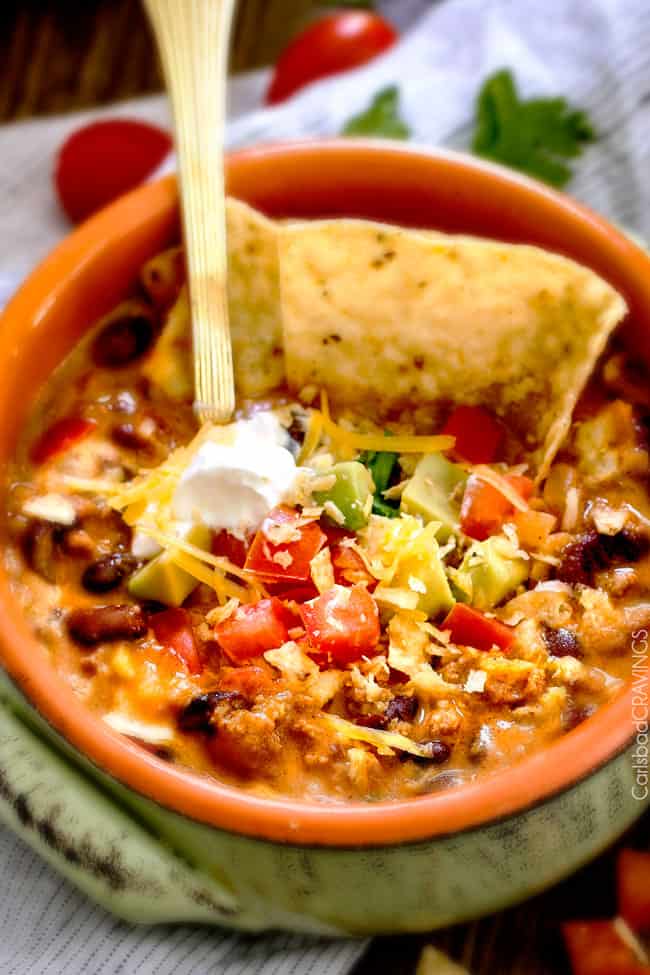 Here is a taco soup that provides you with an easy homemade cheese sauce.
38. Spicy Taco Soup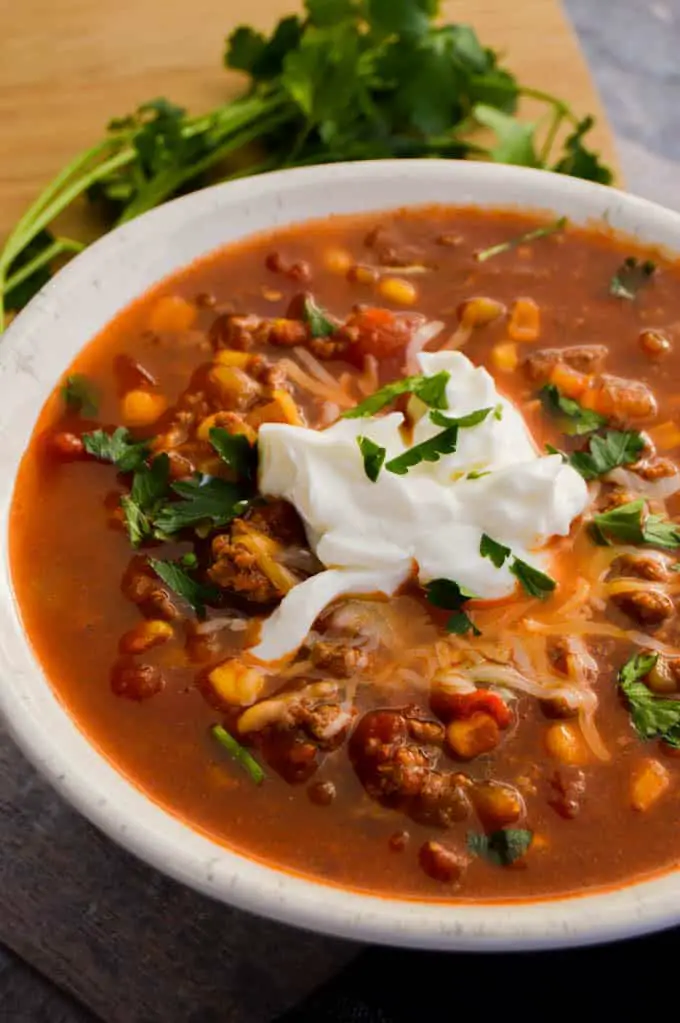 Not all taco soups are meant to be spicy but here is one that gets the chilly weather under control. You can enjoy this for lunch or on a cold winter night.
39. Paula Deen's Taco Soup Recipe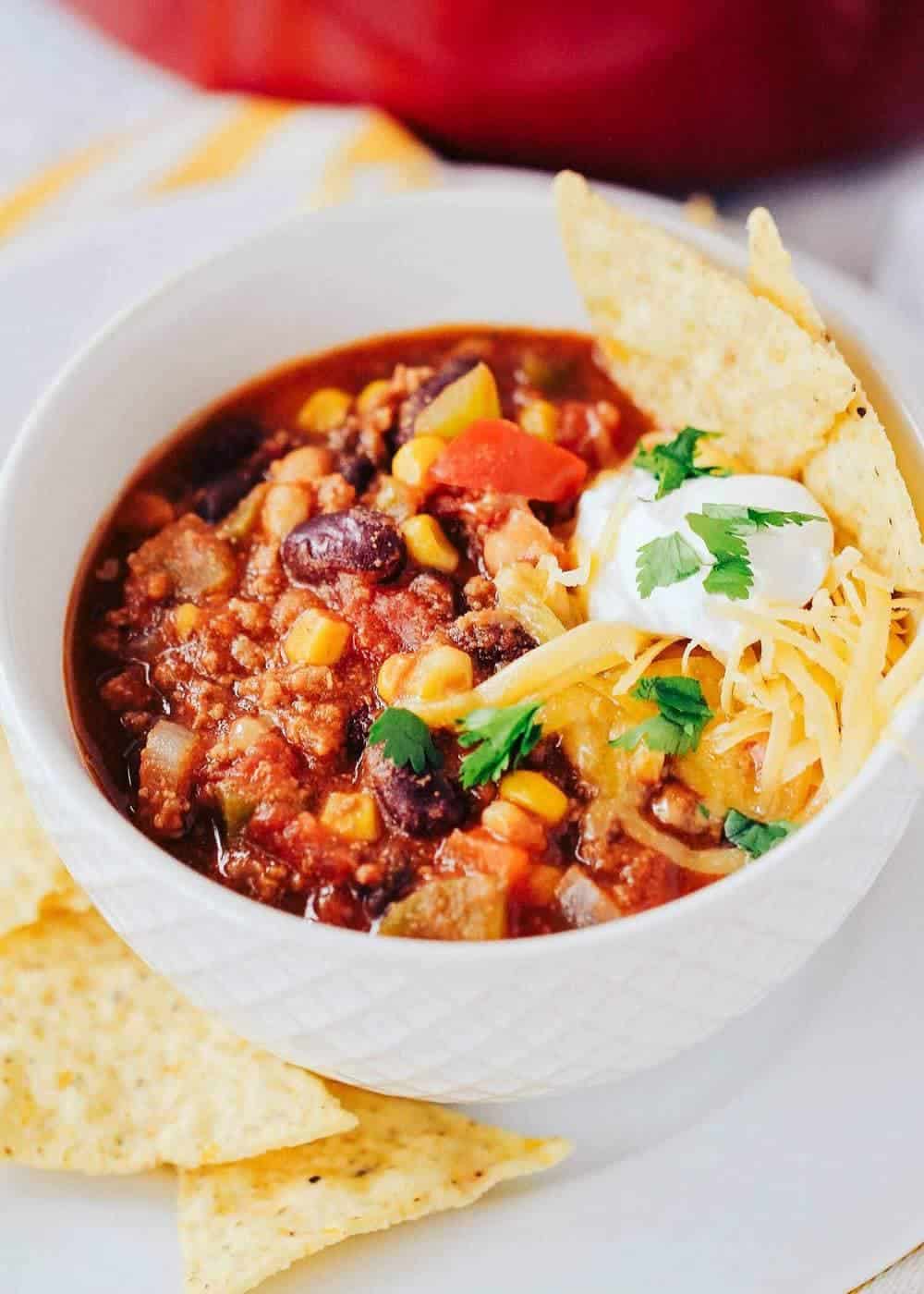 This is another popular taco soup recipe you do not want to miss out on.
40. Zero Point Weight Watcher Taco Soup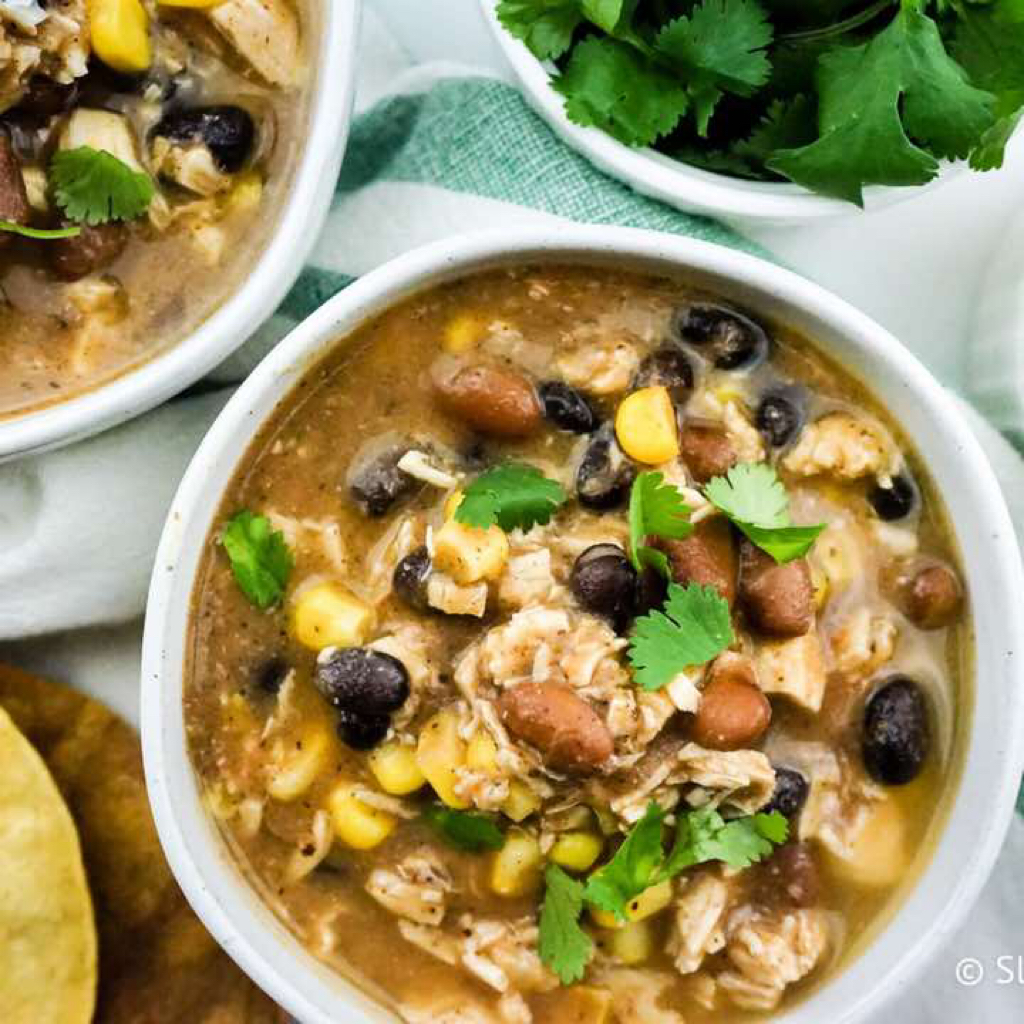 You do not have to worry about packing extra calories from your favorite taco soup. This is simple and yet delicious, it can be made in an instant pot, stove top, or slow cooker.
41. Super Easy Taco Soup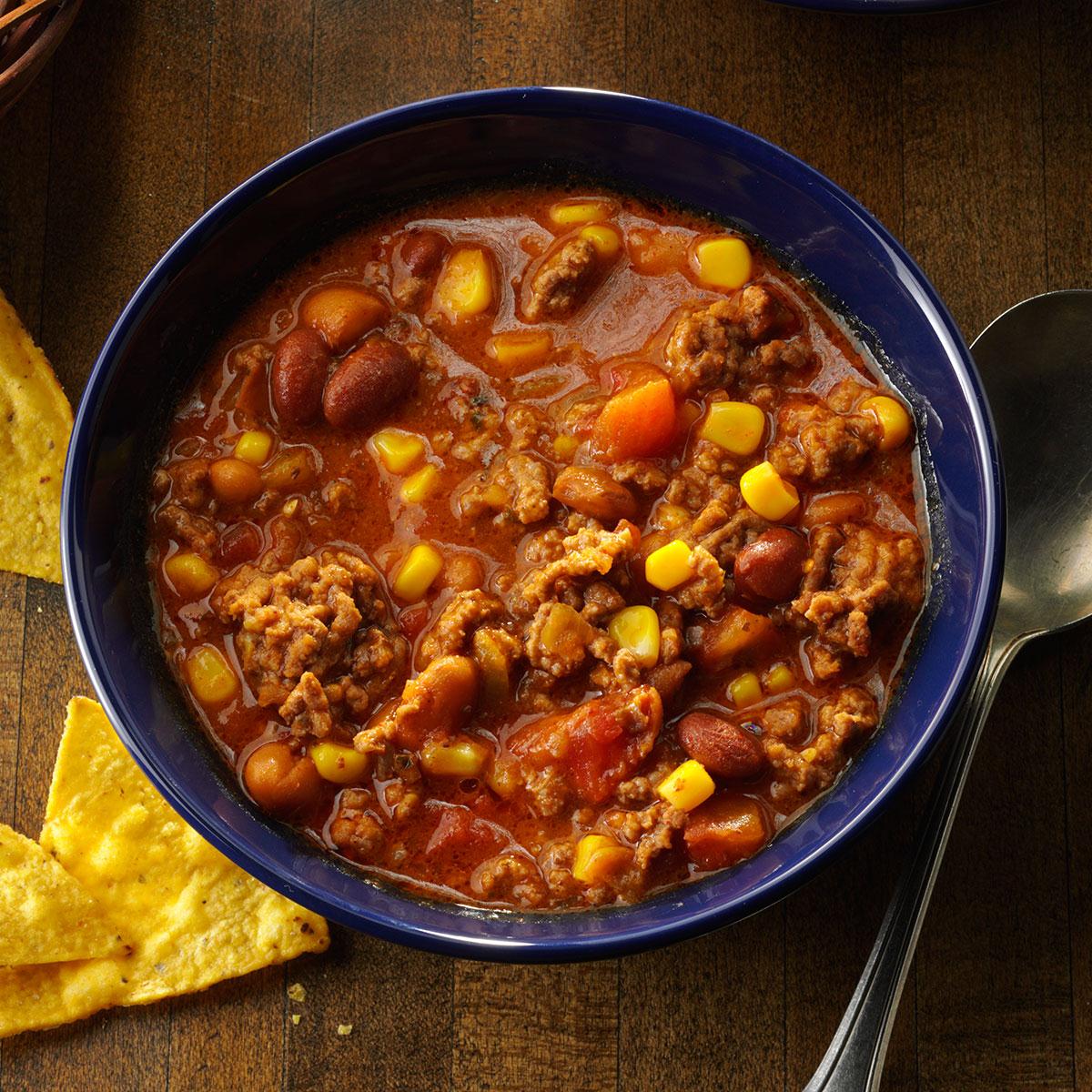 We already agree that ground beef is a staple in taco soup so here is another recipe that proves that.
42. Easy Weeknight Taco Soup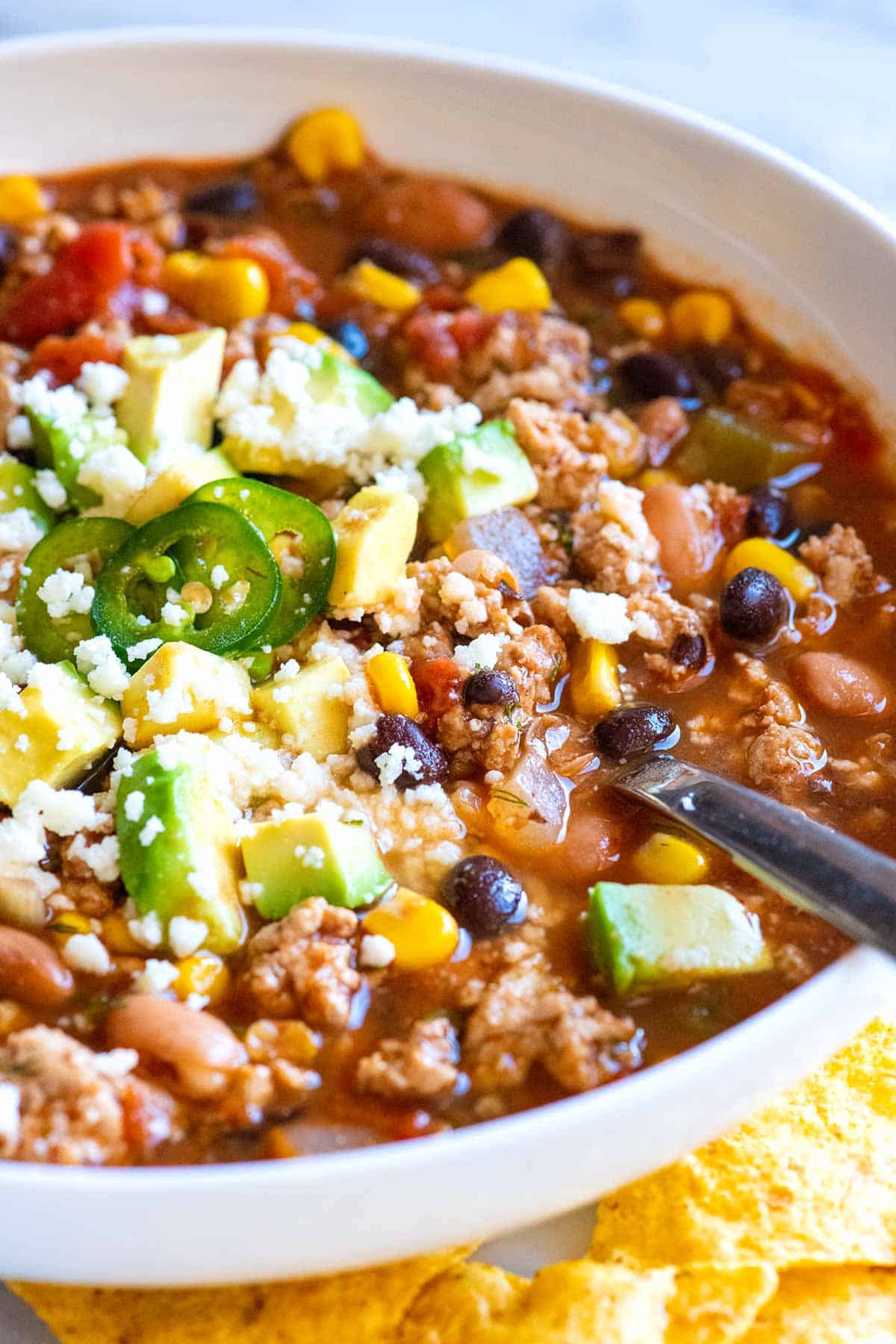 Taco soup is the go-to choice for having a fun-filled dinner with friends and family on a weeknight. It's simple, warm, delicious, and comforting.
43. Seafood Tortilla Soup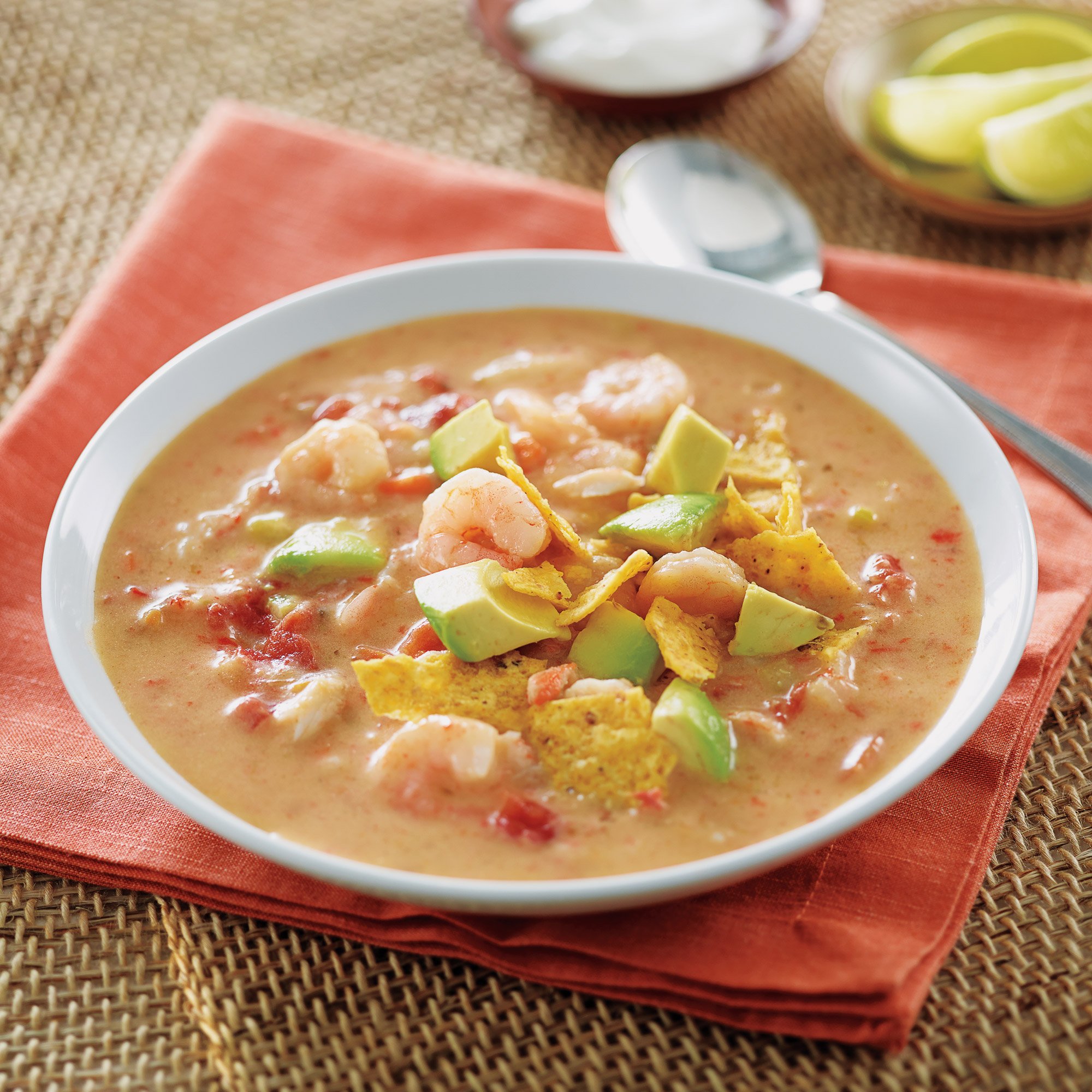 Seafood tortillas can be just as fancy and delicious as chicken taco soup. This recipe is easy and it's an iconic dish in some countries during winter and fall.
44. Bean And Beef Taco Soup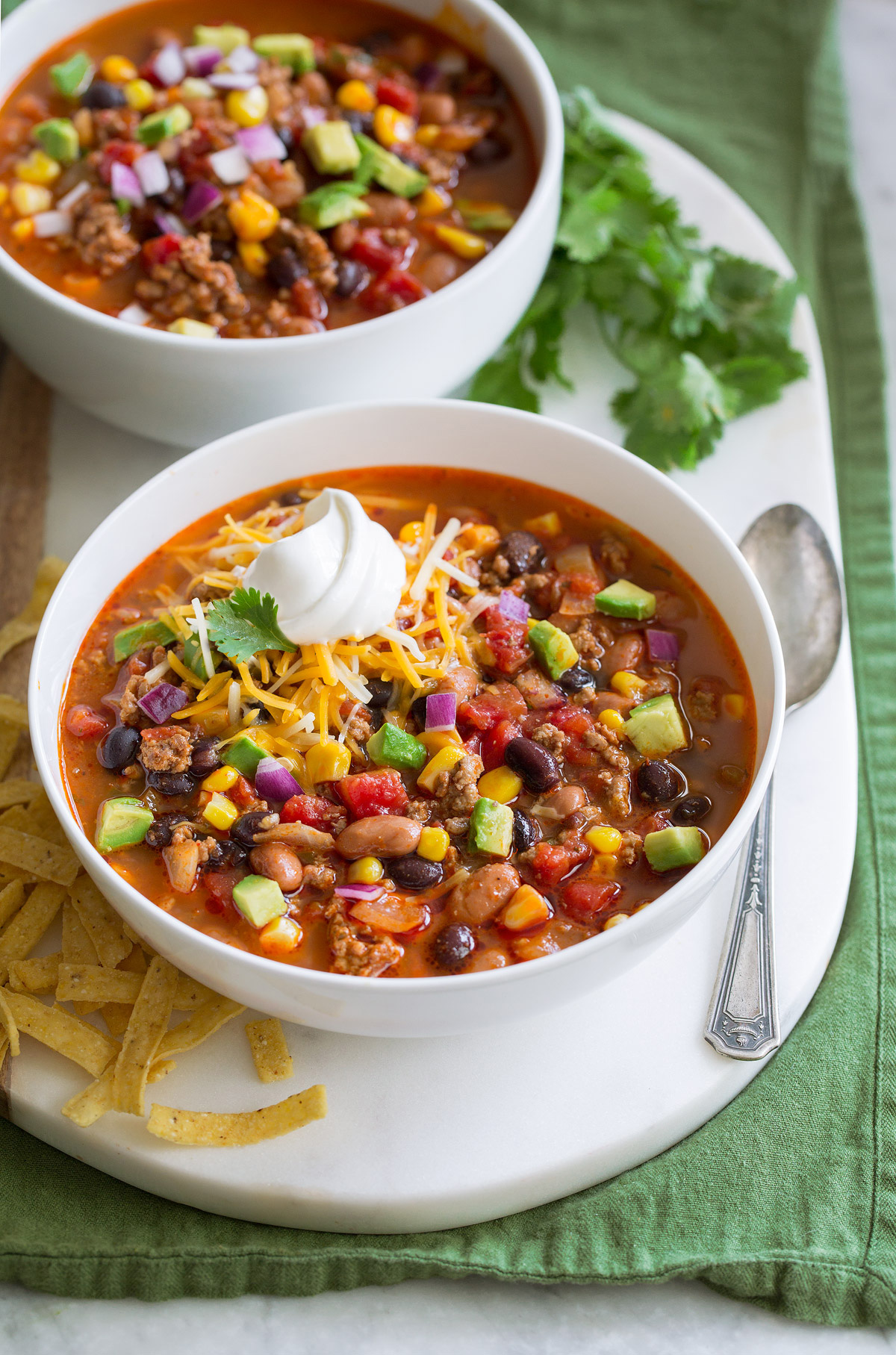 The toppings of this taco soup do stand out and according to the recipe, it is made with quintessential taco ingredients and flavors from two types of hearty beans.
45. Beefy Corn Taco Soup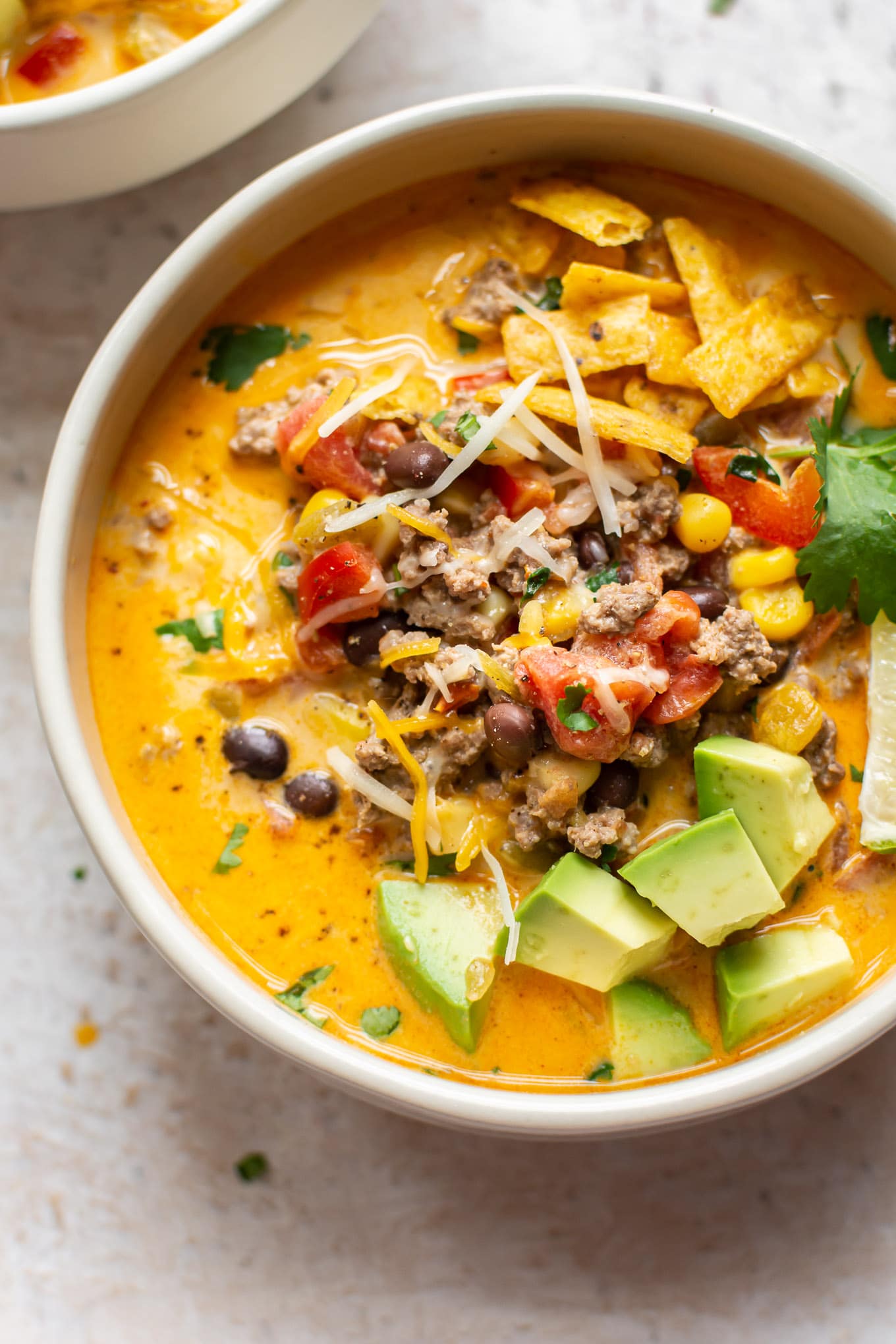 We are going to have to wrap it up with this beefy corn taco soup. This recipe puts a spin on the Southwestern taco soup recipe so it's worth trying. It is just what you need to enjoy a weeknight with family and it should be ready in under 30 minutes.
Wrapping Up
Just like enjoying a taco dish for breakfast is a good comforting choice, so also is having the taco soup for dinner.
Note that taco and tortilla soup are similar but taco soup is made with chicken or beef and it has carrots, corn, or beans to make it thick.
While tortilla soup is more broth-based and it's not as hearty.