There are many oils in the grocery store. Deciding which oil is good for cooking can be draining. To add, there is already a number of misconceptions about olive oil and its suitability for cooking, so how do you get to decide? The truth is they are all mere misconceptions.
Olive oil is not just cooking oil; it is healthy cooking oil. Inherent in olive oils are beneficial antioxidants and vitamin E. These antioxidants are good for fighting against damage to cells. Convincingly, olive oil is the major oil consumed by some individuals with a higher life expectancy. It is a major part of the Mediterranean diet.
According to Medical News Today, some experts call it "the standard in preventive medicine". This article will not just explain olive oil as cooking oil; it would discuss the misconceptions about olive oils and prove them wrong. It would also share with you some health benefits of olive oil and the best cooking oils ranked.
Read on and be ready to maximize this valuable fat.
Why People Think Olive Oil Is Not Suitable For Cooking
Doubts about the use of olive oil have cooking oil have to do with three properties of oils that determine their quality and consumption ability:
1. Heat Resistance
This is the temperature within which oil performs best. Generally, when ay oil is exposed to high heat, it becomes rancid. This makes heat resistance a big deal.
2. Smoke Point
The point at which oils begin to break down and emit smoke. When oils depreciate, fat molecules separate and form harmful compounds.
3. Vulnerability to Oxidation
This is when cooking oil is exposed to oxygen at room temperature and breeds compounds that are dangerous to health. These three factors, in addition to the type of fatty acid the oil contains, are important to the consistency and effectiveness of any type of oil.
Oils are made of fatty acids, which could be saturated, monounsaturated or polyunsaturated. Saturated fats like coconut oils have high heat resistance and are very safe for consumption. Medically, oils that contain unsaturated fats are unstable with heat and get rancid easily when exposed to high heat.
They also produce harmful compounds at that point when they are overheated. Aldehydes, for instance, can result in cancer conditions. When these oils are used to cook, they tend to release carcinogenic compounds that are liable to cause lung cancer when inhaled.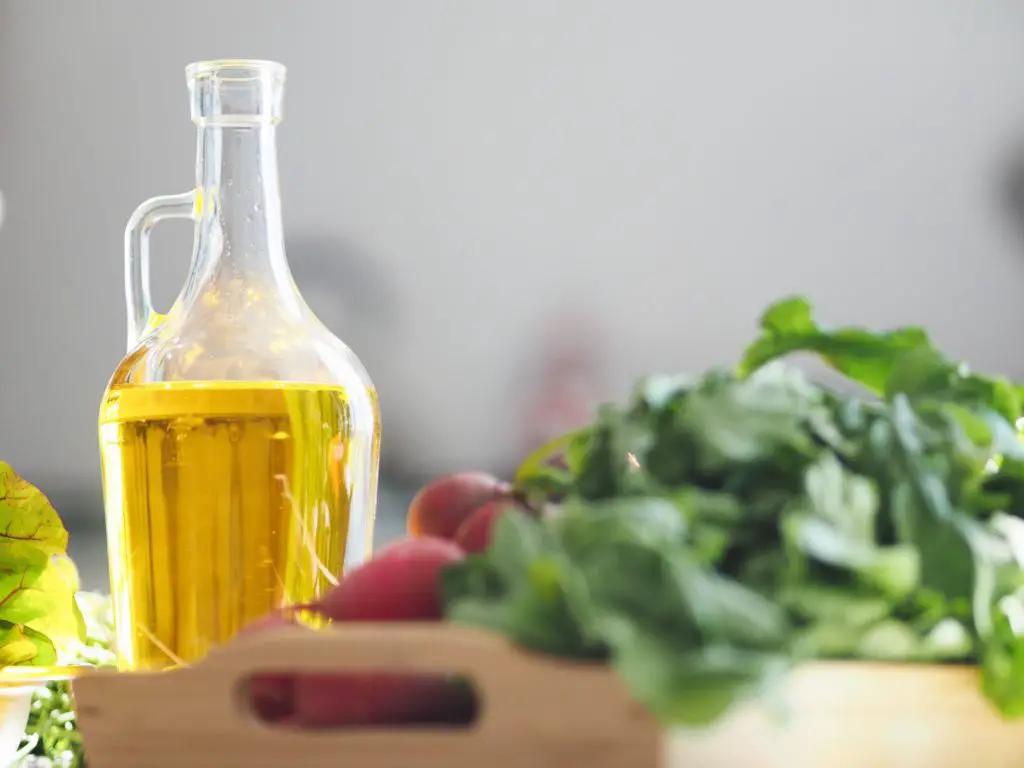 The Truth About Olive Oil For Cooking
What many people don't know is that heat resistance depends on the type of fats the oil contains. Polyunsaturated fats are susceptible to overheating problems, rancidity, and carcinogenicity. This is mostly found in oils like Canola oil.
1. Olive Oils Contain Heat Resistant Monounsaturated Fats
In contrast to canola and soybean oil, olive oils mostly constitute monounsaturated fats (MUFAs) which are considered healthful fat by specialists. Getting the figures right, olive oils are made up of 14% saturated fat (unhealthful fat), 73% monounsaturated fat (healthful fat), and 7% polyunsaturated fat.
This goes to mean that olive oils have a total of 87% heat resistance since they mostly contain saturated and monounsaturated fats. This allows the conclusion that olive oils have high stability to high heat and are therefore good for cooking.
2. High Smoke Point
As regards concerns about the smoke points of olive oils, generally, determining the smoke point of oil may be a bit of a task, but research has it that the smoke point of olive oils revolves within 374-405°F.
More specifically, extra virgin olive oil has an ascertained high smoke point of about 320°F. This means that the oil does not break down easily after use. It makes it a safe choice for most cooking procedures, especially pan-frying. This makes it a good choice for cooking.
In addition to these, they have strong antioxidants and vitamin E because they are slightly processed, unlike other olive oils.
3. Resistant To Oxidation
Oil oxidation happens when cooking oil is exposed to oxygen and breeds compounds that are dangerous to health. This depends greatly on the room temperature. Interestingly, olive oils contain Vitamin E. This vitamin mainly acts as an antioxidant and protects the oil from oxidative damage.
What Are The Health Benefits Of Olive Oil?
Olive oils are highly-recommended cooking oils because they have great health benefits. According to Medical News Today (2019):
Molecules in olive oil may prevent or repair liver damage.
Oleocanthal-rich extra virgin olive oil could help control Alzheimer's disease.
Olive oils contain substances that may help prevent colorectal cancer.
Some ingredients in olive oil are good for treating depression.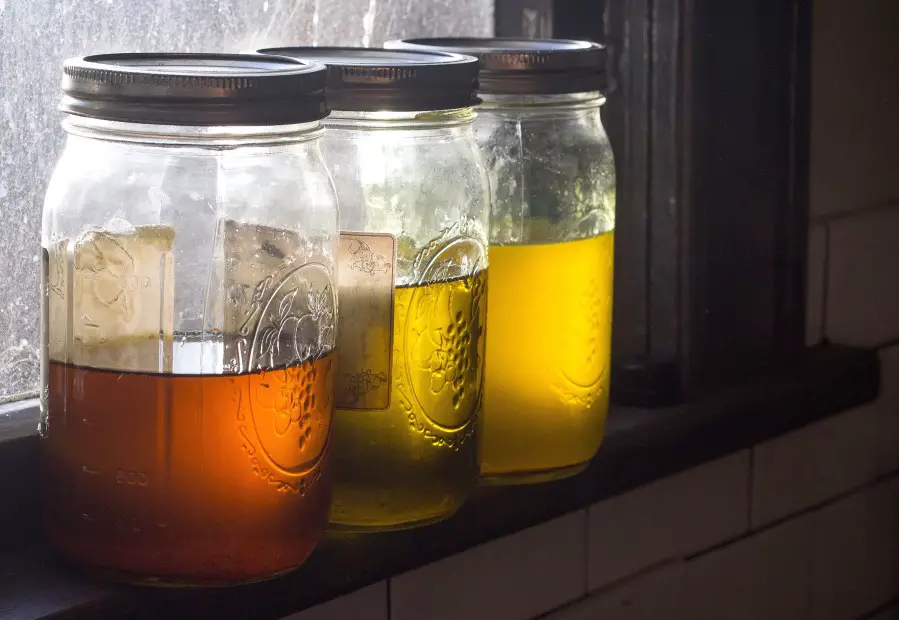 How To Get The Best Of Olive Oil For Cooking
While olive oil is a good choice for cooking, it is best enjoyed when you choose the right olive cooking oil depending on whatever you want to do. Different types of olive oils should be used for different cooking procedures and purposes.
1. Choose the right olive oil for the right purpose
If your cooking entails using a high heat method like frying, you should go for olive oil that can survive high temperatures. Generally, experts hold that the color of the olive oil matters a lot to its smoke point. The deeper the color of the oil, the lesser its smoke point.
This goes to say that you should consider lighter olive oils. Light olive oils can survive high temperatures as far as 450°F.
Note: There is an exception to this. Extra virgin olive oil has a deeper color but is a very good choice for frying.
2. Use extra virgin olive oil
Extra virgin olive oil, just as the name suggests, is quite pure without additives compared to regular olive oil.
This is because it is derived from the initial processing of olives. This endows it with many bioactive substances which include retained antioxidants and vitamin E. In addition, extra virgin olive oils are good for deep frying because they are more resistant to oxidation.
Possible Downsides To Olive Oils
Olive oil is a good choice of cooking oil but also has its downsides, just like every other cooking oil.
Though olive oil is resistant to oxidation to a good extent and does not go rancid easily after cooking with it, some of its antioxidants and vitamin E may get depleted in the process because they are much more sensitive to heat.
In a particular study, olive oil heated for 36 hours at 356°F led to a decrease in its antioxidants and vitamin E, but most of its trace compounds were retained. Another study showed that frying in olive oil for 24 hours depleted some of its beneficial compounds.
Furthermore, since the trace compounds in olive oils provide some of its flavors, there could be changes in the flavor if it is over-heated. It is however important these downsides happen and were studied under extreme conditions, so you may never experience them.
The Best Cooking Oils, Ranked
There are obvious controversies about the best cooking oil, and so it could be difficult to settle for particular oil for your cooking. We will share with you the best types of cooking oils in their highest ranking order.
Furthermore, your choice of cooking oil depends on what type of cooking you want to do, so we would also specify what each oil is best for.
It is important to note that your choice of cooking oil depends on the fatty acids they are made of. This has a lot to do with their efficiency and healthfulness.
Medically, oils high in saturated fats are advised to be avoided because they have relations to cholesterol and heart disease. This is why experts advise that you should consume oils that are lower in saturated fats and higher in other types of fat (monounsaturated fats and polyunsaturated fats).
These fats are discovered to reduce levels of cholesterol and also provide necessary vitamins and fatty acids. Alice Lichtenstein, Gershoff Professor of nutrition science and policy at Tutts University in the Massachusetts United States, further added that these fats are linked to a lower risk of cardiovascular disease.
1. Olive oil
Instead of the type of fatty acids contained in oils and the danger of oils high in saturated fats, an observational study found that saturated fats should be replaced with olive oils. This is because of their monounsaturated fats composition which is associated with a lower risk of heart disease.
They contain oleic acid which has been found to likely have anti-cancer and anti-inflammatory properties. Statistically, when olive oils were replaced with butter and mayonnaise, the risk of heart disease was reduced by about 5 to 7%.
Interestingly, after analyzing the health and diet of over 100,000 people over 24 years, Martha Guasch-Ferre, a research scientist at Harvard University, TH Chan School of Public Health Nutrition Department, Boston, discovered that the individuals with higher consumption of olive oils had a lower risk of disease by 15%.
Specifically, extra virgin olive oil is found to be oil associated with most health benefits. Unlike pure olive oils, they are richer in antioxidants and vitamin E. This assails it the best choice of cooking oil if you want to fight against LDL (bad)  cholesterol.
Olive oils are the healthiest cooking oils and they are well-known for this all over the world.
Pure olive oils are good for frying and baking because of their high smoking point. They have approximately 350°F which is a regular temperature for many recipes, especially baking. They are also a good choice for salad dressing. In contrast, extra virgin olive oils have a low smoke point and are therefore not recommended for frying and roasting. They are best for drizzling and sautéing.
2. Avocado Oil
Avocado oils are nutritional to olive oils. It has a good percentage of oleic acid which is good for health. They have one of the most healthy monounsaturated fats.
Some studies show that avocado oil contains compounds that may reduce issues related to LDL (bad) cholesterol, low blood pressure, and high levels of triglycerides that increase susceptibility to heart disease.
It is also rich in antioxidants that protect cells against damage. Surprisingly, it was found that avocado oils retain their nutritional quality at both high and low temperatures.
Avocado oils have a high smoke point of about 520°F. This makes them perfect for deep-frying, baking, and roasting. Just like olive oils, they are not recommended for sautéing and drizzling.
3. Safflower Oil
Safflower oils are low in saturated (unhealthful) fat. It was found that regular consumption of safflower oils helps with cholesterol issues and blood sugar management.
They have a smoking point of approximately 510°F and they also have a neutral flavor. These two qualities make them best for frying. They are not recommended for sautéing, drizzling, and salad dressing.
4. Sesame Oil
Sesame oil is also low in saturated fats and has a greater percentage of monounsaturated and polyunsaturated fats. Spectacular sesame oils are sesamin and sesamol, two major constituents which are powerful antioxidants. This makes it good for the heart and combats cell damage caused by free radicals.
Sesame oils also have a high smoke point of about 450°F. This makes them best for frying. Moreover, sesame oils can be in toasted form. These toasted sesame oils are sesame seeds that have initially gone through roasting. This gives the end-product an additional flavor.
This makes them uniquely good for sautéing and stir fry. This is because other oils on the list with high smoke points are good for frying and not sautéing.
Why Is The Popular Coconut Oil Not On The List?
You may be curious about coconut oil is not included in the ranking, which is probably your best cooking oil. We will take you through the reason.
For many years, coconut oils have been thought to be the healthiest cooking oil. Research about this has been incongruent and controversial too. The truth is that coconut oil is mainly rich in saturated fats that are neither needed nor good for your body. It increases the level of bad cholesterol which causes heart disease problems.
Although they have a fairly high smoking point around 450°F, they are not good with high heat temperatures and so, they are not good at frying. They are however best for baking and sautéing, as long as the taste sits well with you.
What About Canola oil?
Canola oil contains low saturated fat at about 7%. It is rich in monounsaturated fats like olive oil. It has a higher smoke point than olive oil at around 400°F coupled with a neutral flavor. These make it suitable for frying and baking.
However, the issue with canola oil is that there are worries about the solvent hexane which is used to extract oil from the rapeseed oil where canola oil is gotten. There are speculations that this may be dangerous to the health.
Also, there is the presence of trans fat in canola oil. According to Mayo Clinic, they are considered the worst type of fat you can eat, because they raise your bad cholesterol levels and reduce your good cholesterol.  It, therefore, increases your risk of heart disease, which kills faster in adults. This fat is banned in the United States.
The Best Cooking Oil FAQs
You've got questions, we've got answers, here are some of them answered.
Why should you never cook with olive oil?
There is no reason you should never cook with olive oil. This is an extreme misconception. Olive oil is good cooking oil and one of the healthiest cooking oils at that.
Can cooking oil replace olive oil?
We think the intended question could've been if olive oil can replace cooking oil, but in any case, olive oil is a cooking oil on its own and can be well used as one, not as a substitute.
What is the healthiest cooking oil?
Olive oil is the healthiest cooking oil. It is rich in antioxidants which prevent cell damage and vitamin E. It does not go rancid easily because of the vitamin E it contains. Olive oils, especially extra virgin olive oil and has the most exceptional health benefits in helping heart diseases.
Final Thoughts
Olive oils are good cooking oils, but extra virgin olive oils are better. This is because they inherently have exceptional qualities like more pronounced levels of antioxidants and vitamin E.
After all, they are purer due to single processing. It also has more resistance to oxidation because of this, which makes it a better choice for deep frying.
Your choice of cooking oil should take into consideration the type of fatty acids they contain, their smoke points, and heat resistance. This is why it is good to choose oils like olive oil, avocado oil, safflower oil, and sesame oil, which do well in all circumstances. You should also take into consideration the type of cooking you want to do.
Oils like flaxseed oil, grapeseed oil, and walnut oil have low smoke points and are best for cold uses like salad dressing.
More on Cooking Oils:
We are sorry that this post was not useful for you!
Let us improve this post!
Tell us how we can improve this post?