One thing many people do not take note of is the amount of sugar in some salad dressings. Salad dressings are meant to heighten the flavor of your salad, it not only makes it palatable but also improves its appearance.
There are lots of choices when it comes to salad dressing however if you do have diabetes or looking to eat healthier then it's best to go for sugar-free salad dressings.
Best Overall
G Hughes, Sugar Free Dressing Miso
Best Budget
Walden Farms Thousand Island Dressing
Best Value
GARLIC GOLD Certified Organic Dressing
Salad dressings can turn a bland and boring bowl of salad into something delicious and creative. Salad dressing is not just to make your salad taste great, but it can also help the body absorb the essential nutrients from salads and vegetables. It can also be used as a dip for a variety of dishes.
With salad dressings, fat is not the enemy, although you do have to worry about excess consumption of that, sugar can be twice as dangerous. Pairing vegetables with the fat found in salad dressing can help your body absorb nutrients.
There are plenty of unhealthy salad dressings out there, they are often loaded with trans fat and added sugar that is bad for your health. Finding salad dressing that is not filled to the brim with sugar and sodium has been considered to be a dilemma but not to worry, we have compiled some of the best sugar-free salad dressings of 2022.
The Best Sugar-free Salad Dressings Of 2022
When it comes to sugar in salad dressings, you have to be smart about this. The types of sugar that can be found in salad dressings are fruit juice, brown sugar, high fructose corn syrup, honey, agave, and plain old white table sugar.
We understand that you can't eat your leafy greens without salad dressing which is why we have put together sugar-free ones you should be going for.
1. G Hughes, Balsamic Vinaigrette Sugar-Free Dressing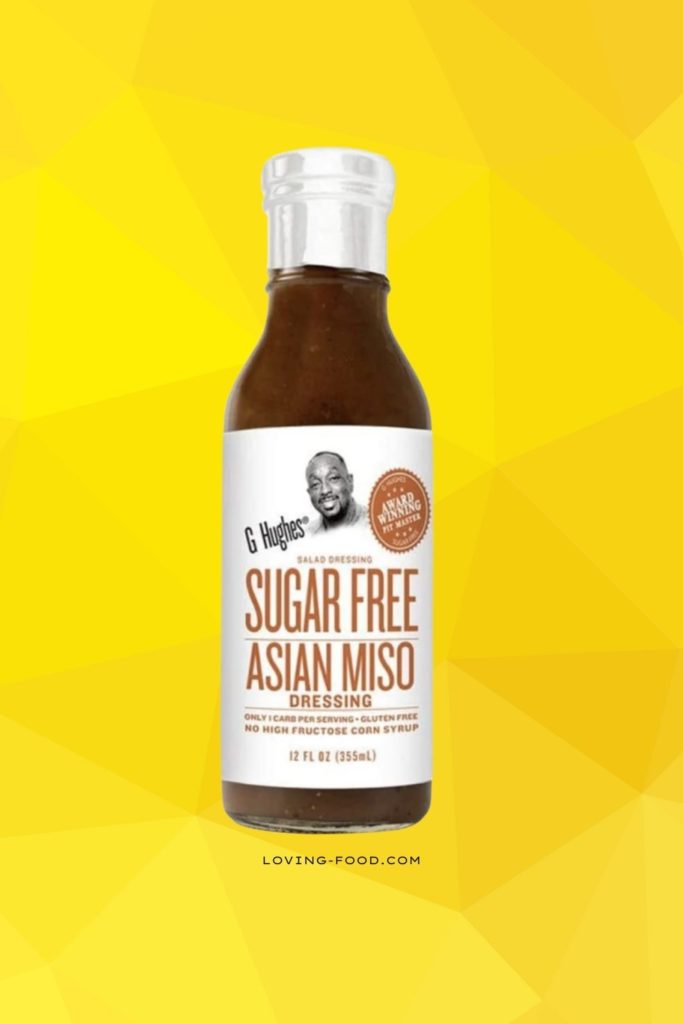 Not all sugar-free salad dressing is low in carb as well, but this is not the case with G Hughes balsamic vinaigrette dressing, it is low in carb, sugar-free, and gluten-free as well. This is one of the most popular healthy salad dressings, and you can get different flavors from this brand.
There is honey, dijon, raspberry, and balsamic, they are all sugar-free flavors.
This high sauce is also a great option for anyone with diabetes, it offers you a sweet taste but without the sugar. It is also great for a keto diet, so if you have no problem with vinaigrette then this is the ideal Hugh dressing to go for.
Why we like it:
Low carb
Gluten-free
Suitable for enhancing any meal
Great for keto and diabetic lifestyle
Delicious but not too sweet.
2. Yo Mama's Foods Ranch Salad Dressing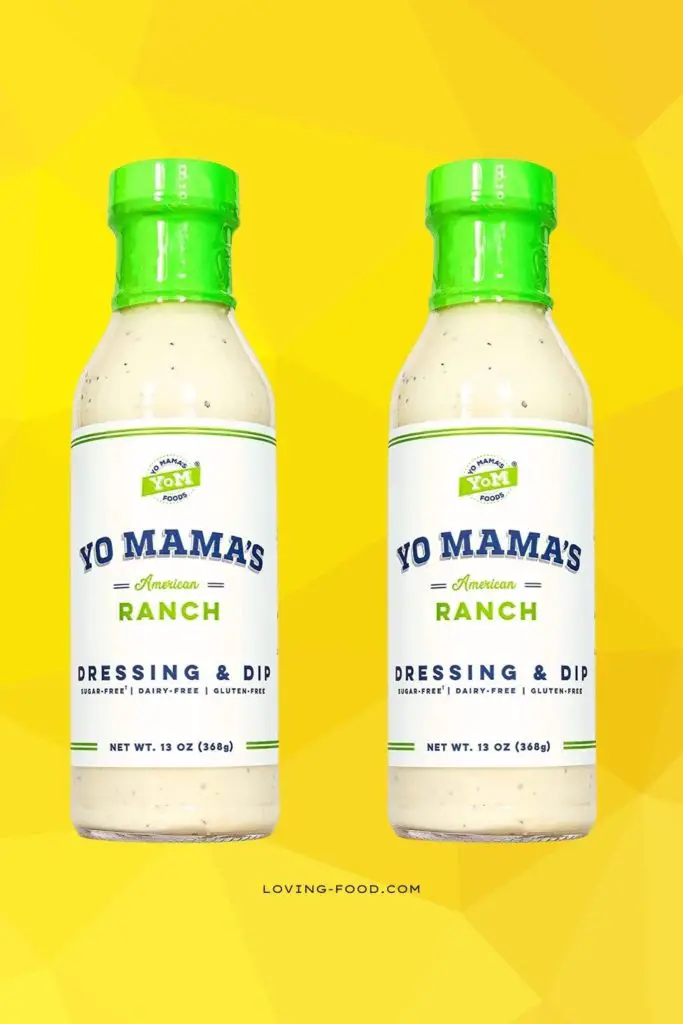 Here is another low-carb salad dressing you can enjoy with your salad or vegetables. The ranch and sour cream from this cream is a popular healthy choice, so if you love that then you will love this as well.
This keto ranch dressing is all-natural, it is dairy-free, sugar-free, low sodium, and gluten-free. So, you can indulge in it as much as you want without guilt.
This ranch dressing is quite versatile too. You can have it tossed in with your veggies, enjoy it with a bowl of salad, perfect for topping your fish or chicken wings or use it to enhance the taste of your sandwich. This salad dressing won't disappoint you!
Why we like it:
Dairy-free
Low sodium
All-natural
Gluten-free
Has no preservative
3. Skinny Girl Honey Dijon Fat-Free Sugar-Free Dressing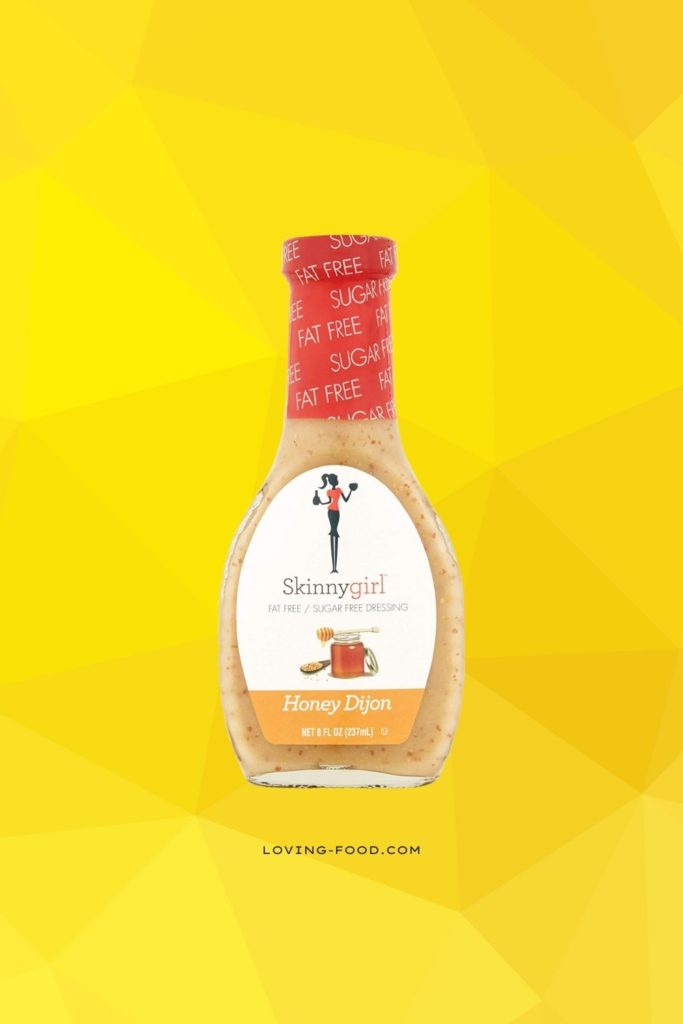 Skinny girl honey dijon is another popular choice of salad dressing for those who are looking for an awesome sweet taste but healthy dressings.
This sugar-free salad dressing not only makes your salad more palatable, but it is also low in calories, sugar-free and low carb, although it does have artificial sweetener.
Why we like it:
Fat-free
Balances stronger flavor
Low in calories
Can be used as a dipping sauce or marinade.
4. Walden Farms Thousand Island Dressing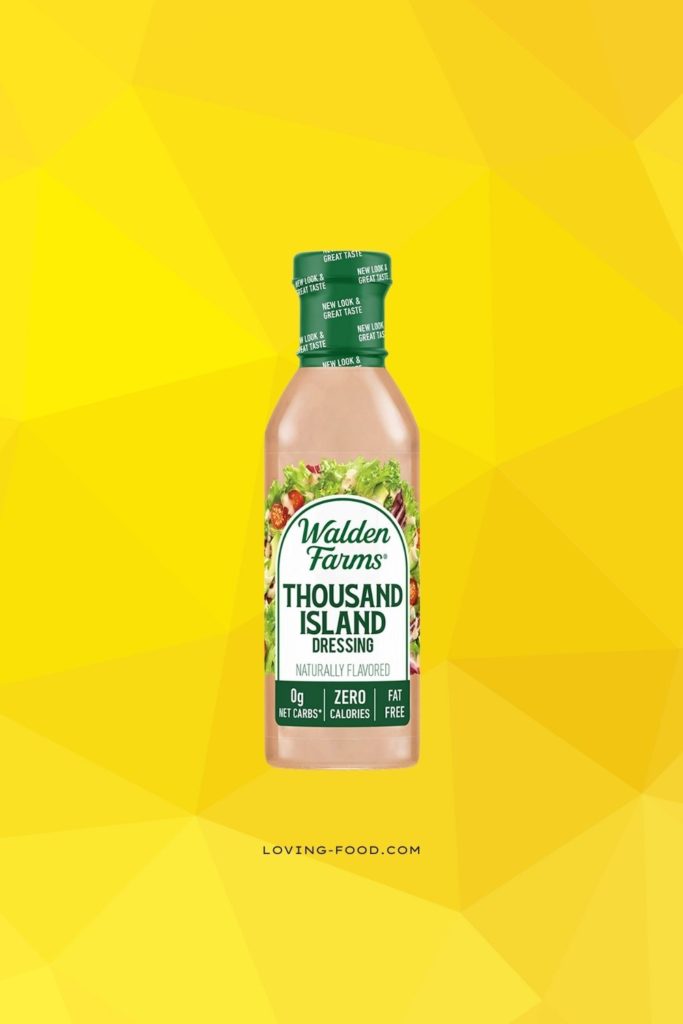 Another sugar-free salad dressing that is highly versatile and good for absorbing nutrients is Walden Farms Thousand Island Dressing. This does taste nice and not only tastes great on salad but is also perfect for topping sandwiches and burgers.
This salad dressing has a bold delicious taste that can enhance any bland food perfectly
Walden Farms dressing is suitable for enjoying your veggies and salad without feeling guilty as it is low in carb and sugar-free. This product has a smooth tangy flavor that won't be forgotten in a hurry, other flavors from the brand to try are Honey Dijon, Italian, Ranch, and Creamy bacon.
Why we like it:
Fat-free
Sweet creamy taste
Made with a blend of spices and herbs
Nourishing.
5. Kumana Avocado Hot Sauce, Hot, and Jalapeño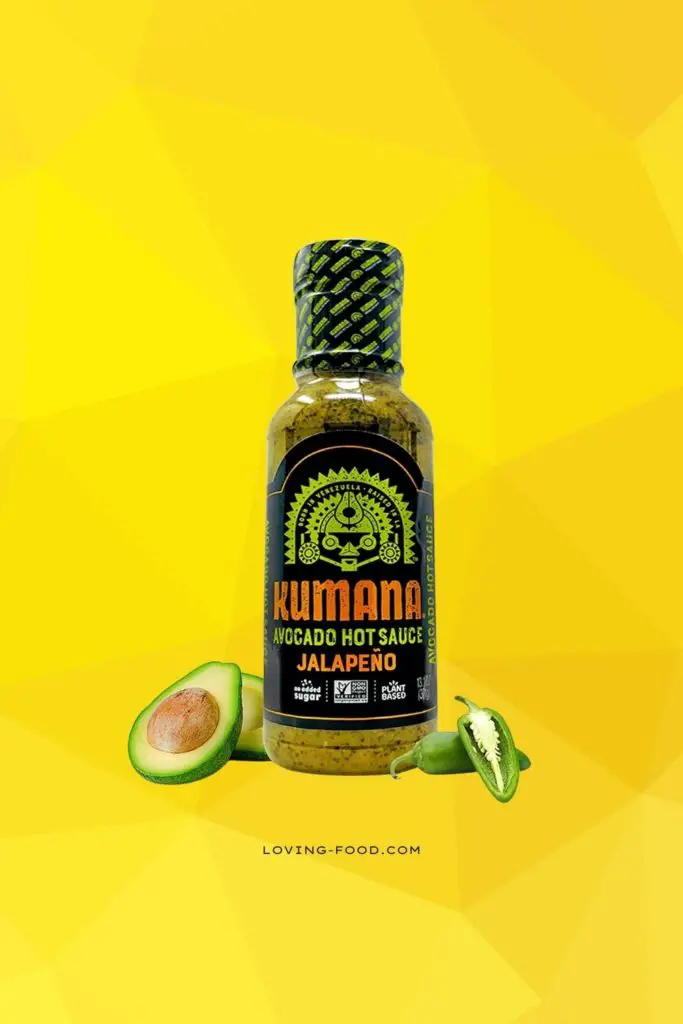 Kumana Avocado hot sauce is the go-to salad dressing for many of us who do not mind enjoying hot spicy dishes. Salad greens are bland, and we have to agree salad dressings are your way of adding some taste to it so if you are looking to spice it up, Kumana hot sauce is a great option.
Hot sauce does add some incredible spicy taste to your salad and this is keto and paleo-friendly.
This dressing is packed with avocados, chili peppers, green bell peppers, and cilantro which can be enjoyed with tacos, salads, and many more. The bundle contains two items which are both hot sauces, but one has jalapeño included.
Why we like it:
Keto and paleo friendly
Good flavor and perfect heat level
Gluten-free
Low carb.
6. Maple Grove Farms Sugar-Free Salad Dressing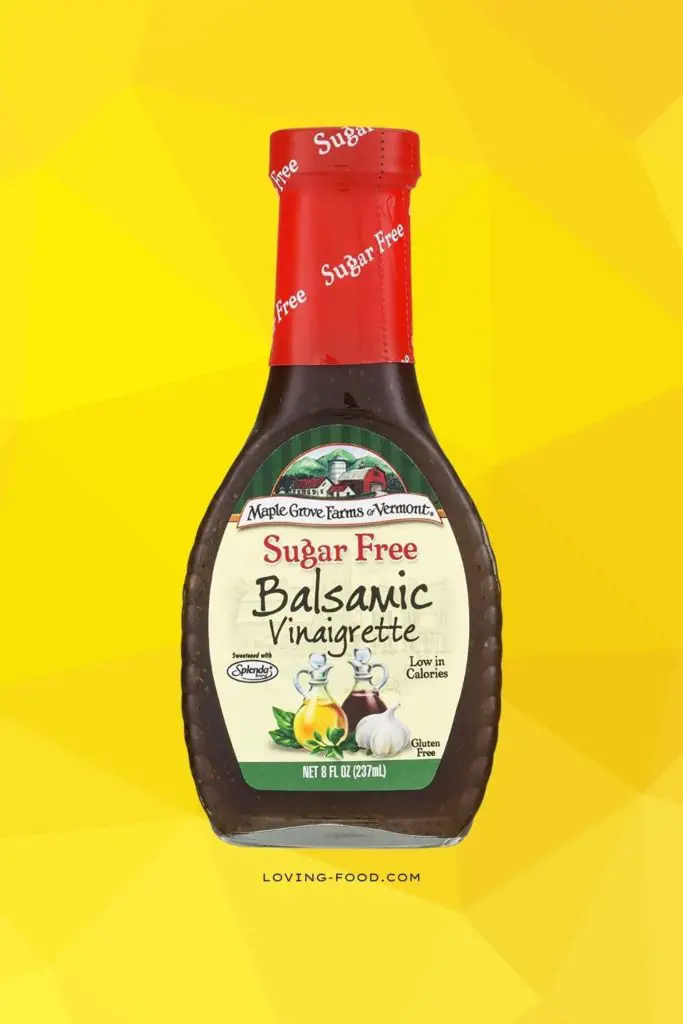 Maple Grove Farms dressing is made with no preservatives or artificial ingredients.
It gives you just the perfect taste you want for your salad without compromising your health or taste buds. This delicious salad dressing is sugar-free, it can be great as a topping for salads and pasta salads. You can use this in your marinade, basting sauce, and many more.
This is one of the highly recommended sugar-free salad dressings as it is considered very simple, versatile, and delicious.
Why we like it:
Contains health enhancing ingredients
No preservative
No calorie sweetener added
Balanced with the tart raspberry flavor.
7. New Primal Carrot Ginger Dressing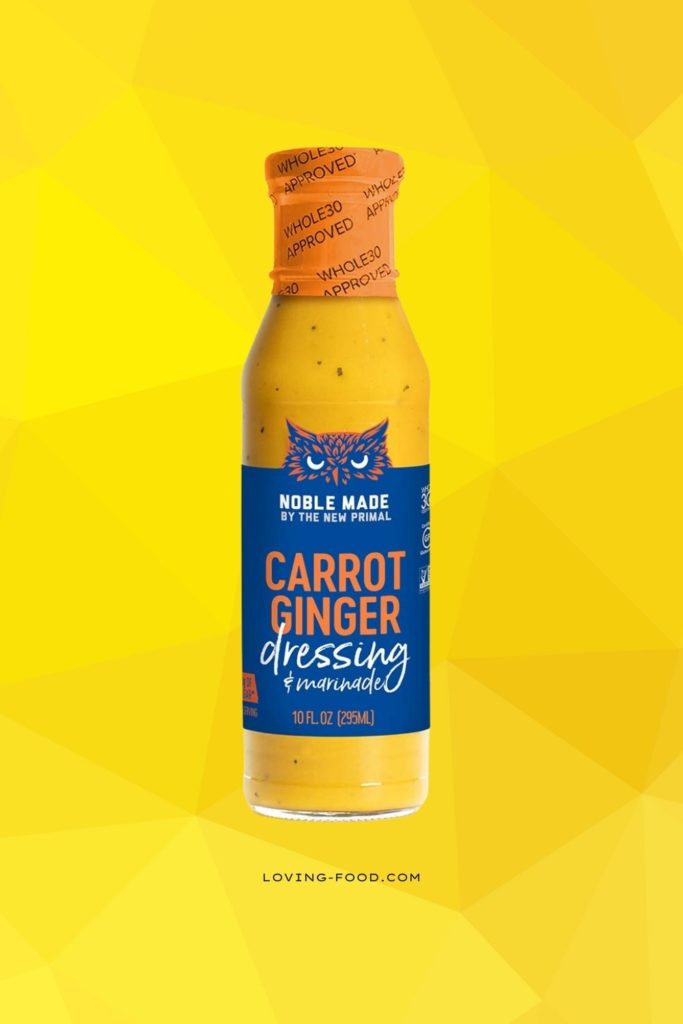 Keto salad dressings are hard to find and many promises to be keto when they are not.
But the case is not with this New primal carrot ginger dressing as it is healthy and flavorful. This product meets all the standards in health and flavor, it is made with tahini, coconut amino, ginger, shallots, and garlic.
This is one of the sweetest but healthy choices of dressing. It is free of gluten, refined sugar, preservatives, soil, oil, trans fat, and artificial fillers. This is great for topping veggies and marinade.
Why we like it:
Paleo friendly
Gluten-free
Multi-use
Dairy and soy free
Great aroma
8. Chosen Foods Avocado Oil-Based Dressings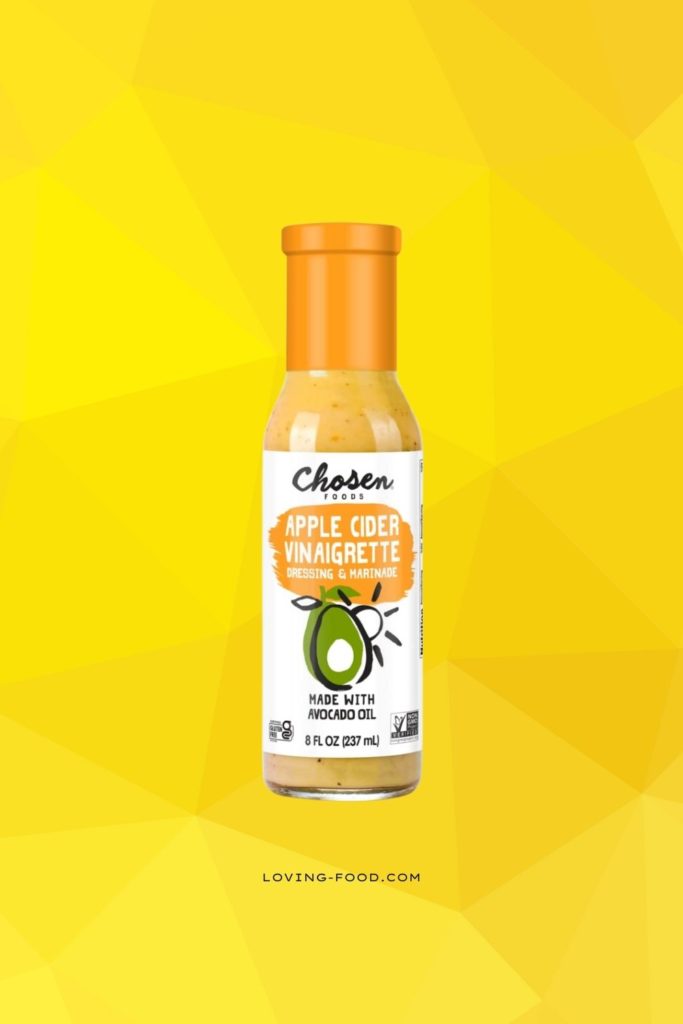 Looking for a dressing with a tangy flavor? Chosen Foods Avocado Oil-Based Dressing is a product with apple cider vinegar, mustard, onion, herbs, spices, and sea salt with avocado as the base, these all come together to give you a smooth tangy taste. It is ideal for marinades, salads, and dips.
This has a vibrant cider taste however it is delicious and will blend perfectly with bland salads taste or your homemade dip and sauces. It does not contain any sugar, but sure has a taste that will have you craving more.
Why we like it:
Non-Gmo
Versatile
Affordable
Gluten and canola free
Gives salad substance and flavor.
9. Garlic Gold Meyer Lemon Vinaigrette Dressing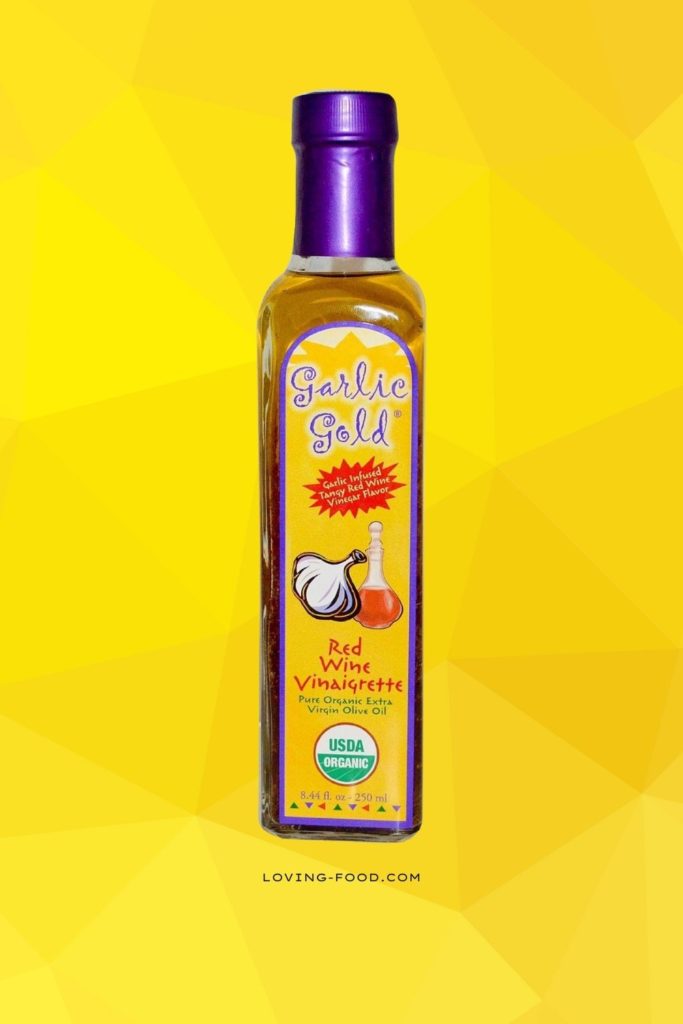 This is a premium organic salad dressing that can be enjoyed at any time of the day.
This is the ideal choice for every keto dieter and the extra virgin olive oil is just what you need. There is no extra chemical or heat added to this which makes it even more nutritious. Garlic Gold Lemon Vinaigrette is made, so you can enjoy your salad with no fear of calories or sugar.
It is made with mouth-watering flavors of Organic garlic, Organic red wine, and organic extra virgin olive oil, that is first pressed, and then cold-pressed.
Why we like it:
Paleo and keto-friendly
Contains strains of probiotic bacteria
Great on salads, vegetables, and fruits
Canola free
Soy free.
Frequently Asked Questions
What kind of salad dressing can a diabetic eat?
People with diabetes should avoid salad dressings that are high in saturated fat hence the best choice will be dressings made with avocado oil olive oil or vegetable oil such as canola oil and sunflower. It's important to choose a salad dressing low in carbs that won't cause a spike in your sugar level.
Does ranch dressing raise blood sugar?
Fat-free Ranch dressing is not high in sugar and fat however it is best to have it consumed in moderation. The sugar can quickly add up if you take more than the 2 spoons recommended by the manufacturer. You should keep an eye on how much you take and stick to sugar-free dressings.
What can you put in a salad besides dressing?
If you are not looking to add more calories to your diet plan then you might want to let go of salad dressing. Other ways to top your salad beside the dressing include, yogurt, salsa, champagne, avocado, oil and vinegar, fresh fruit, shredded hard cheese, and a splash of citrus.
Can diabetics eat balsamic vinaigrette dressing?
Yes, balsamic vinaigrette dressing is low in saturated fat and sugar thereby making your meal diabetes-friendly, so it can help you avoid blood sugar spikes.
Wrapping Up
If you are planning to eat healthier then we do agree that the best place to start will be your condiments.
Salad dressings are often known to contain lots of sugar and pack extra calories which is why looking for healthier substitutes is advised.
The salad dressings listed above are made from simple ingredients and do not contain any hidden sugar that can be detrimental to your health.
We are sorry that this post was not useful for you!
Let us improve this post!
Tell us how we can improve this post?