Can you use cannabutter for steak? The answer is yes, you can make cannabutter steak however you need to understand the measurement required to replace butter before using it.
If you are going to use the same serving of cannabutter as butter for steak then you can only serve or consume 1 or 2 portions of it. You can do just about any cooking with cannabutter.
Cannabutter which is also called weed butter can be used in lots of ways people are not even aware of. One of the major benefits of cooking with cannabutter is that it helps alleviate troublesome symptoms or pain such as arthritis, stress, or anxiety.
Steak is one of the enjoyable foods to share with friends and family. So, if you do fancy your cannabutter used in cooking and look forward to having some fun time with friends then you won't have an issue cooking steak with it.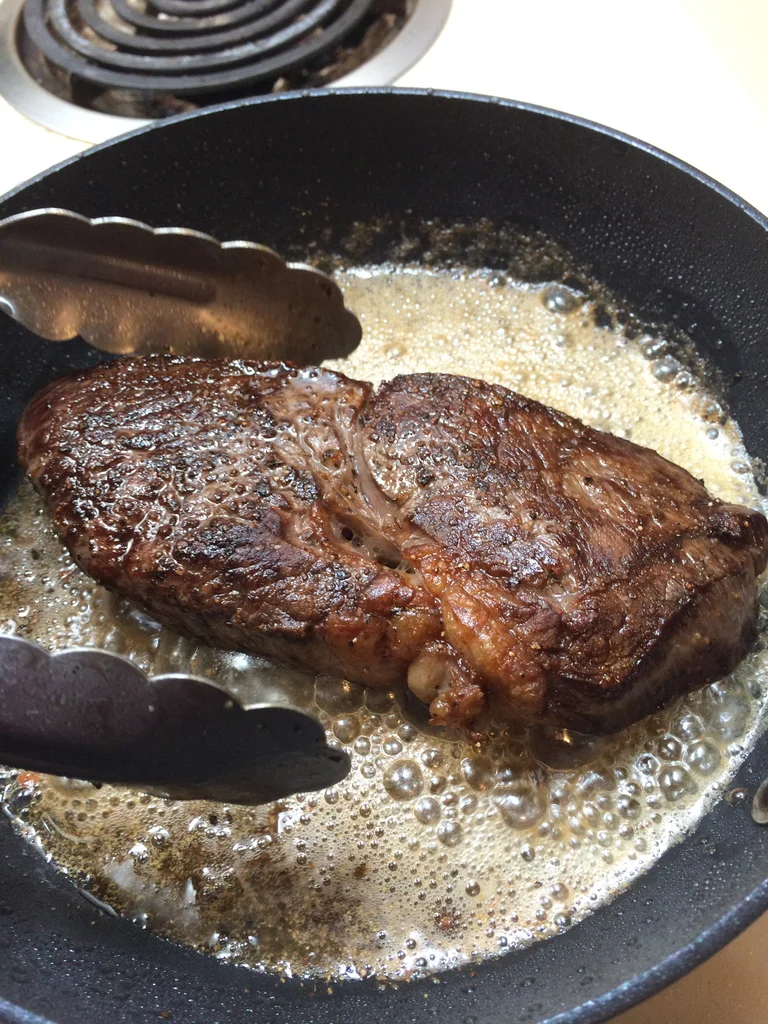 If you are going to be making your steak with cannabutter then you do need the right way to do that. Cannabutter steak can be just that high-class meal you want, and you might want to use small cannabutter mixed with regular butter if your family and friends will be consuming a lot of it.
How to Make Cannabutter
If you are going to be cooking up some cannabutter steak for yourself and your cannabutter friends then you need to learn how to make this first. Cannabutter is regarded as the starting point for nearly all homemade cannabis edibles, so you do need to know how to make them.
Below is how to make cannabis in simple steps.
First, have your quality cannabis ready and well-ground. You can choose any butter you like for this, salted or unsalted butter.
To make cannabutter, start by spreading your ground nuggets and shake or trim them evenly onto a baking sheet with baking paper. Then preheat your own from 230 to 245. 240 degrees is often the perfect degree, but this depends on your oven
Bake for about 40 to 50 minutes and set a time, so you don't exceed 40 minutes
Next, in a medium cooking pan, melt one cup of water and 1 cup of butter. The water helps the butter heat more evenly so keep the heat on low to slowly melt the butter
Once the butter has been heated evenly, add the decarbed cannabis to it and cover the lid
Allow it to cook on the lowest heat and also ensure to stir from time to time, add more water if you want a longer cooking time
You can cook it for 4 hours for a more potent cannabutter
After cooking the butter, you have to strain it to extract any remaining oil. Place a cheesecloth over a jar and pour the butter through it, give the butter time to drain
Let it cool for 45 minutes then place it in the refrigerator to cool it further.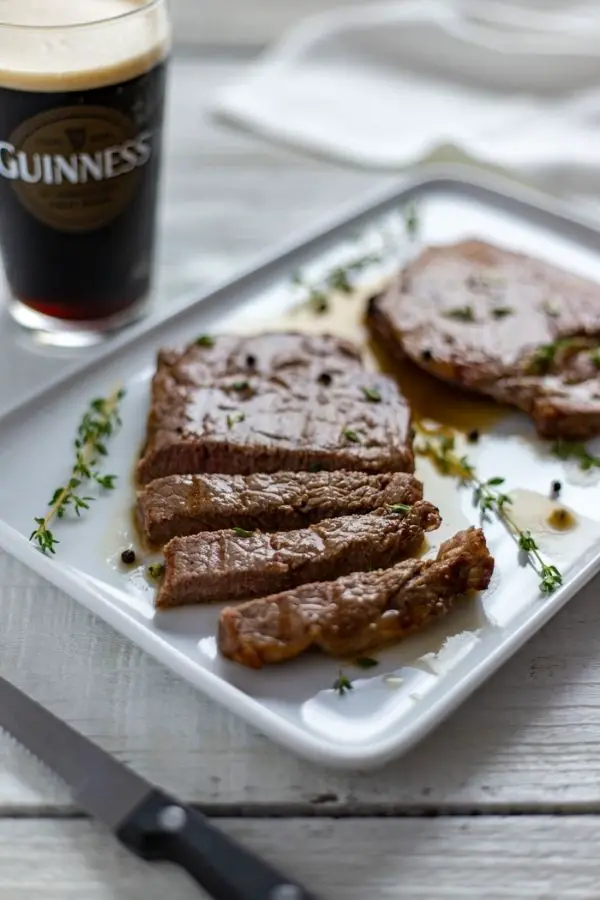 How to Cook Steak With Cannabutter
After making your cannabutter, you can move to make those juicy steaks with the cannabutter. Cannabutter is potent and if you are not used to cannabis, it is best to use a small portion of it until you learn your tolerance level.
You can also combine it with regular butter to minimize its effect. So, here is how to cook steak with cannabutter.
Heat your oven to 500 degrees. Bring the steak to room temperature. Once the oven reaches the room temperature
Place frying pan over high heat for 5 minutes, coat the steak with oil and have it placed in the hot boiling pan
Add your preferred amount of cannabutter to the steak preferable ½-¾, flip your steak with tongs and cook for about 30 seconds
Put the pan straight into the oven to cook for another two minutes. How long you cook your steak is based on how you like it, either medium, done, rare, or medium rare.
How to cook steak with cannabutter on skillet;
Heat up your skillet with a ½-¾ cup of the Cannabutter and once it's sizzling, your beef should be cut into 2 inches cut. Throw this cut on the skillet.
Next, add salt and pepper to taste, plus any other seasoning you like on your steak. Cook each side for about 3-6 minutes or until it is the way you want it
Cook for another 2 minutes stirring it frequently
Take your basting brush and rub some extra Cannabutter left over in the pan onto your cooked steaks. Let the steak rest for 5 to 10 minutes, depending on how done it is. Enjoy!
What Happens if You Cook Steak in Cannabutter?
Butter or cannabutter can only be used towards the end of your cooking process, so you can't cook steak in it.
Butter burns quickly and the same applies to cannabutter so, if you cook steak in cannabutter it will burn fast making your steak taste acrid and bitter.
Cannabutter has a low smoke point and steak needs to be cooked at a high temperature, so only cook for a few minutes after searing with cannabutter.
Wrapping Up
If you are going to be serving a bunch of people this cannabutter steak, if each one is having one or two then you can go ahead and use the full amount of butter serving as cannabutter but if they are going to be having more, we advise you douse it by combining with regular butter.
Add cannabutter to steak is just like adding butter, it adds extra richness and can also soften the charred exterior of your steak while making the steak more tender.
We are sorry that this post was not useful for you!
Let us improve this post!
Tell us how we can improve this post?