Cocchi Americano, an Italian aperitif, is a fortified wine frequently enjoyed as a standalone beverage or as an addition to cocktails that require a bittersweet flavor. Cocchi Americano is a citrus, spice, and botanical blend that produces a tangy taste that can whet your appetite before any delicacy.
Because Cocchi Americano has become a standard as a simple yet fantastic aperitif, it is essential to know if there are alternatives and if they can serve the purpose you require.
Cocchi Americano Rosa, Amaro Angeleno, Kina lavion D'or, Salers Aperitif, St. Germain, Reserve Jean Lillet, Lillet Blanc, and sweet white vermouth are excellent substitutes for Cocchi Americano, whether as a standalone drink or as an ingredient in a cocktail.
Continue reading to find out how to enjoy these alternatives.
8 Cocchi Americano Substitutes
We have provided Cocchi Americano substitutes to enjoy today:
1. Cocchi Americano Rosa
If you are searching for an alternative to Cocchi Americano, Cocchi Americano Rosa should be your first resort. The distinction between both beverages is that Cocchi Americano Rosa is produced with red wine. Thus, it has a different color than Cocchi Americano.
Cocchi Americano Rosa is an excellent apéritif for stimulating your appetite before a meal. To enhance the flavor, lemon juice can be added to your Cocchi rosa. Cocchi Americano can be enjoyed on its own or as an ingredient in cocktails.
2. Salers Aperitif
Salers aperitif is another Cocchi Americano substitute to consider. Salers aperitif is a reputable liquor that has gained popularity due to its distinctive flavor. The aperitif Salers has an earthy, bittersweet flavor. Salers aperitif, like most Cocchi americano substitutes, is best enjoyed with a tangy kick of lemon.
Salers aperitif can be used in a variety of cocktails due to its savory blend. To maximize the flavor of your Salers aperitif, pair it with a sweetened lemon soda. Mixing lime juice and honey with your Salers aperitif is a healthier option. You can add salt to your Salers aperitif for an extra kick.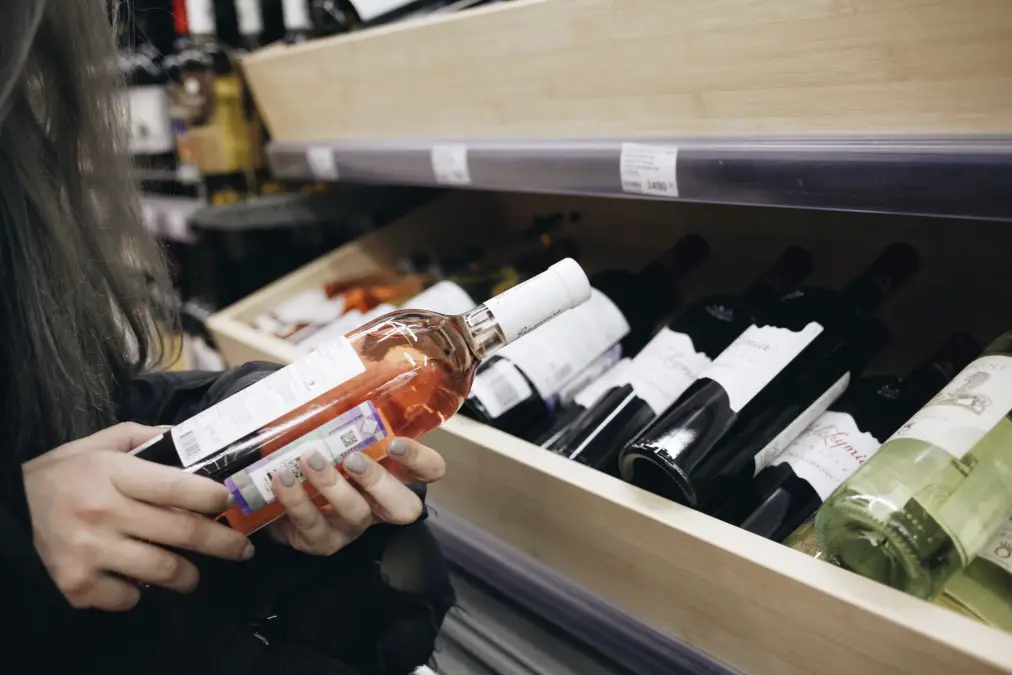 3. Amaro Angeleno
When looking for a substitute that will give your cocktail a similar flavor to Cocchi Americano, look for one that has a strong combination of sweet, spicy, and an undertone of bitter flavor. Because of its vibrant bittersweet flavor, Amaro Angeleno is an excellent substitute for Cocchi.
Amaro Angeleno also has a smooth and juicy flavor. Like Cocchi Americano, you can use it as an aperitif or digestif after a meal. Although Amaro Angeleno is a suitable substitute, it contains more alcohol than Cocchi americano. They are ideal for spritzes, spritzers, and G&Ts. Amaro Angeleno is best-served ice cold.
4. Kina Lavion D'or
Kina lavion d'Or is another great bet if you are looking for an alternative to Amaro Angeleno.
Kina lavion D'or has a flavor that is spicy, sweet, and sour, similar to Cocchi americano. Compared to Cocchi Americano, Kina Lavion d'Or has an alcohol volume of 18%. Kina lavion D'or is typically consumed as an aperitif and is best served over ice.
5. St. Germain
As a stand-alone drink, St. Germain may not be a suitable substitute for Cocchi Americano. However, when St. Germain and angostura bitters are combined, you have a perfect blend that can be used in place of Cocchi Americano.
St. Germain is combined with angostura bitters because it has a sweet and tangy flavor that must be balanced with the angostura bitters to create the perfect Cocchi americano substitute.
St. Germain has a floral scent to complement your cocktail recipe. The St. Germain mix is best enjoyed before a meal to whet your appetite.
6. Reserve Jean de Lillet
Reserve Jean de Lillet is a great alternative to Cocchi Americano, whether as a standalone drink or as an addition to a cocktail. Although this liquor is not as widely available as other substitutes, it can be used as an aperitif if found.
The flavors of Reserve Jean de Lillet and Cocchi Americano are similar. The Reserve Jean de Lillet is a blend of herbs, fruits, and Bordeaux. Reserve Jean de Lillet is a liquor that improves with age and can be stored for up to 15 years.
7. Lillet Blanc
Lillet Blanc is another substitute for Cocchi Americano. However, Lillet Blanc is used as an alternative if you do not want the bitter undertone of Cocchi Americano in your cocktail. The Lillet Blanc has a citrus base with a mildly sweet flavor that will perk up any cocktail. This drink is a fantastic aperitif for any occasion.
When added to cocktails, Lillet Blanc imparts a floral scent that gives you a good sniff before you sip your drink.
Because they are popular in France, you may need to order them from one of their reputable liquor stores. Instead of adding ice cubes to this beverage, you can freeze orange slices and add them to your Lillet Blanc beverage to enjoy.
8. Sweet White Vermouth
As the name implies, sweet white vermouth is a tasty aperitif that can be enjoyed on any occasion. They are suitable for sweetened cocktails. However, to create a similar flavor to Cocchi Americano, sweet white vermouth should be mixed with orange bitters.
Due to its honeyed flavor, we recommend using a small portion of sweet white vermouth if you desire to use it as a substitute for Cocchi Americano in your cocktail or as a standalone sipping wine.
Final Note
Although the above substitutes have a similar flavor to Cocchi Americano, they may differ in bitterness, sweetness, sourness, and alcoholic volume.
We recommend that you select the option that best suits your needs.
We are sorry that this post was not useful for you!
Let us improve this post!
Tell us how we can improve this post?