What is pasta without a creamy texture? Since every pasta recipe needs a creamy taste to be considered delicious, are there alternatives to heavy cream you can use? 
If you are trying a new recipe or considering a healthier diet, you may be curious to know if there are heavy cream substitutes that would be as great in your pasta recipe. 
This is why we've made this list of 18 heavy cream substitutes that you can use for your pasta. These substitutes are a combination of vegan and non-vegan options. Provided below are also recommended ratios for using them as replacements. 
Pasta Nutrition Data
These are the nutritional elements contained in a serving size of 100 grams. Per serving, pasta contains 124 calories.
| | | |
| --- | --- | --- |
| Nutritional element  | Grams | Daily Value |
| Total fat | 1 g | 1% |
| Saturated fat | 0.1 g | 0% |
| Cholesterol | 0 mg | 0% |
| Sodium | 74 mg | 3% |
| Potassium | 19 mg | 0% |
| Total carbohydrate | 25 g | 8% |
| Protein | 4.4 g | 8% |
| Vitamin C | – | 0% |
| Vitamin A | – | – |
| Vitamin  B6 | – | 0% |
| Iron | – | 6% |
| Magnesium | – | 3% |
| Calcium | – | 0% |
| Cobalamin | – | 0% |
Source: USDA.
18 Heavy Cream Substitutes For Pasta
Below are heavy cream alternatives that can be used for pasta recipes, although they don't have the exact flavor and consistency of heavy cream.
1. Powdered heavy cream
The heavy cream powder is a perfect replacement for heavy cream in your pasta recipes because it can almost give you the exact taste and texture you need for your pasta. Make a paste with the heavy cream powder before adding it to your pasta. Then continue to mix until you attain a creamy consistency. The recommended mixing ratio is 1:1. You should always have extra heavy cream powder on hand in case the paste becomes watery.
2. Regular milk
 In pasta recipes, regular milk can be used in place of heavy cream. Depending on your preference, you can use whole milk or evaporated milk. The higher the fat content, the creamier the consistency. To add milk to your pasta, you will need all-purpose flour and grated parmesan cheese. Just whisk your flour, milk, and parmesan cheese together till you get the desired texture.
3. Soy milk
Soy milk is mostly used for vegan pasta recipes and by those who are looking for low-fat and cholesterol-free milk. To make a good substitute for heavy cream using soy milk, you will need soy milk, flour, and vegan butter. Melt the vegan margarine, stir in the flour for approximately a minute, then add the soy milk to produce a creamy paste. All of the ingredients will be whisked together until thick paste forms.
4. Cream cheese
Cottage cheese is a rich replacement for heavy cream in recipes. To make a creamy paste, all you need is milk and cream cheese. Before adding your pasta, whisk together both ingredients until smooth and thick paste forms.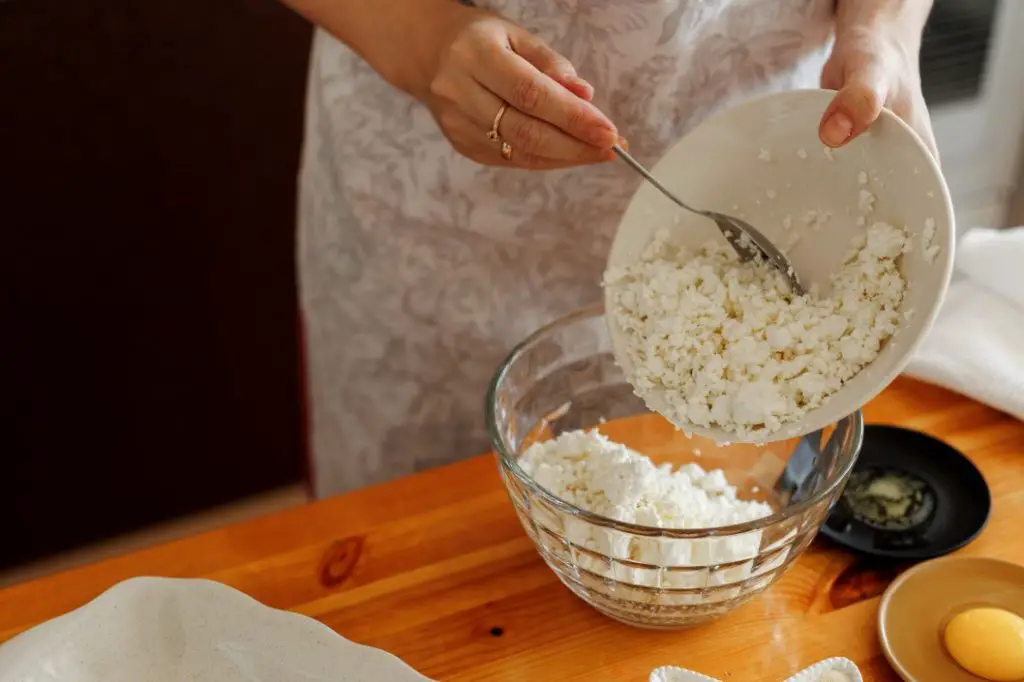 5. Sour cream
Sour cream is another good substitute for heavy cream in pasta, though the flavor may be altered. Sour cream is utilized in pasta dishes that call for a tangy flavor. Because sour cream contains less fat than heavy cream, it is a good choice for people who are trying to lose weight. Substitute one spoon of sour cream with one spoon of heavy cream.
6. Creme fraiche
 Because of its thick and creamy texture, creme fraiche is an excellent substitute for heavy cream.
Creme fraiche enhances the savory flavor of pasta dishes. Creme fraiche adds creaminess to pasta without turning it into a heavy meal. Replace one spoon of heavy cream with one spoon of creme fraiche. You can also use homemade creme fraiche.
7. Almond milk
Almond milk is another vegan substitute in pasta recipes. Almond milk will give your recipe a fruity flavor that you will love. If you are trying to reduce your dairy consumption, then almond milk is a healthy alternative for you. Note that almond milk comes in both sweetened and unsweetened flavors. Use unsweetened almond milk for your pasta. If it's not available, you can lessen the sweetness by adding additional salt. For your spaghetti preparation, a 1:1 quantity of almond milk is required.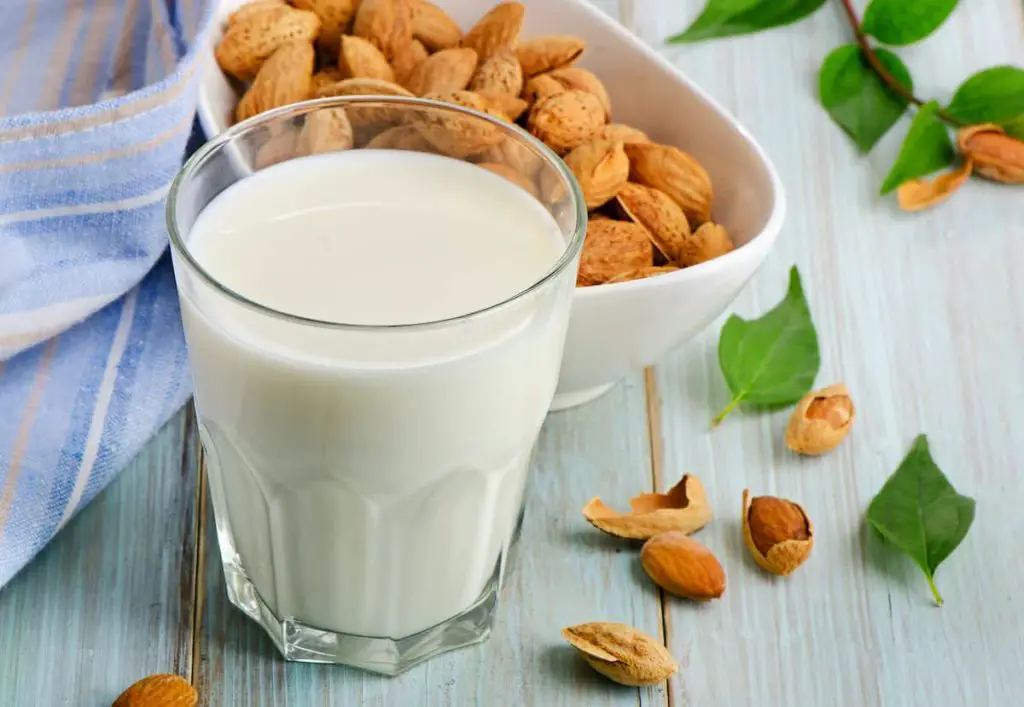 8. Coconut milk
Coconut milk is a healthy option because it contains antioxidants and helps with weight management, among other benefits. Combine unsweetened coconut milk and cornstarch to achieve the desired creamy texture for the pasta. If unsweetened coconut milk is unavailable, you can substitute homemade coconut milk, which is simple to make. You only need coconut flesh, a small amount of water, and a food processor. In a food processor, puree the coconut, then strain the milk. Whisk the coconut milk and cornstarch until every lump melts and a smooth texture is produced.
9. Vegan sour cream
 Because it has fewer sugar, calories, and fat, vegan sour cream is a healthier alternative to heavy cream. Like dairy sour cream products, vegan sour cream will add a tangy flavor to your pasta. The replacement ratio should be one to one.
10. Cashew cream
To make a vegan pasta dish, cashew cream is commonly combined with mushrooms. Cashew cream is high in unsaturated fat, which is good for your heart. If you have heart problems, we recommend that you use cashew cream instead of heavy cream. To prepare cashew cream, soak cashews in water for several hours until soft, then puree until a thick mixture forms.
11. Greek yogurt
Greek yogurt has a creamy richness similar to heavy cream in pasta dishes. Greek yogurt increases metabolism, which is one of its many health benefits. Add milk to the greek yogurt until it reaches the appropriate consistency for the recipe. One spoon of heavy cream should be replaced with one spoon of Greek yogurt.
12. Avocado cream
Avocado cream has a creamy texture similar to heavy cream. Using an avocado will alter the taste of your pasta recipe, but there are pasta recipes that make use of avocados to produce delicious meals. To use avocado as a substitute for heavy cream, puree ripe avocados with a little oil and lime juice until smooth.
13. Silken tofu
Silken tofu is a high-protein, healthy option. If silken tofu is well mixed, it will generate the desired texture for your meal. You only need to blend your silken tofu with other spices. It is optional to add lime juice. Thin with regular or vegan milk if the texture becomes too thick for you.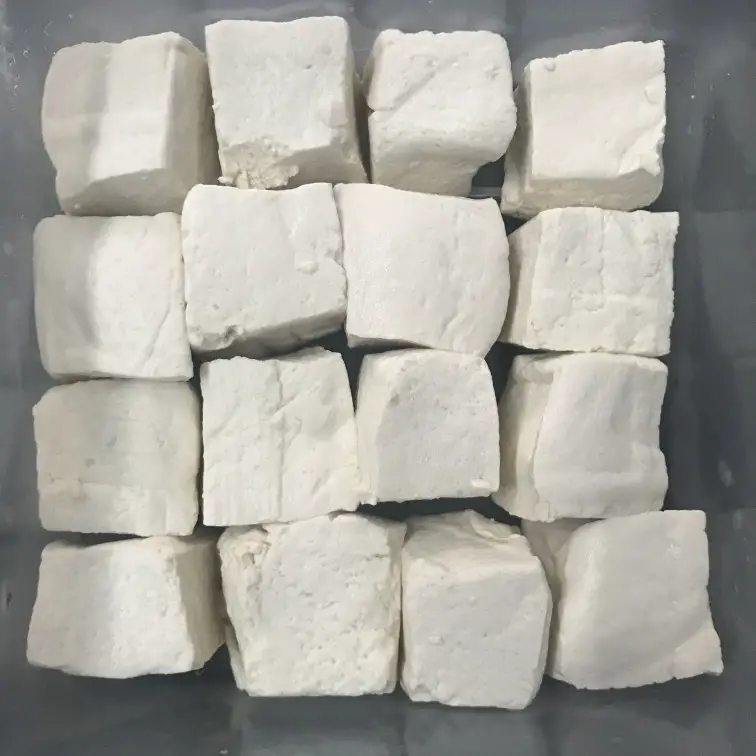 14. Ricotta cheese
Ricotta cheese is commonly used in lasagna dishes, but it can also be used in place of heavy cream in any pasta recipe. Simply mix the ricotta cheese with the other spices and milk until it reaches the desired texture.
15. Mascarpone cheese
Mascarpone cheese adds a creamy flavor to your pasta. Add mascarpone cheese to milk and add the mixture to your pasta. Adding lime juice will give you the tangy flavor you desire. Mascarpone cheese will easily melt into pasta if it is whisked properly. 
16. Half and half
Since half and half combine milk and cream, it is a good substitute for heavy cream. To use a substitute, you will need flour, butter, and a half and half. Melt the butter, then add the flour and other spices. Whisk the ingredients till all the lumps disappear before adding the half and half. Continue whisking till creamy paste forms and comes to a boil.
17. Stock and flour
While this alternative will not give you the creamy texture you desire for your recipe, it will add great flavor to your pasta. All you need to do is to whisk the stock and flour until there are no lumps. You can use either chicken or vegetable broth.
18. Cottage cheese
Cottage cheese is not as flavorful as other substitutes but it has a slightly tangy flavor your recipe may need. Blend the cottage cheese in a food processor with milk till a smooth paste is achieved, then add to your pasta. For every pound of cooked pasta, use one to two cups of cottage cheese.
Final note
The abovementioned heavy cream replacements are suitable, although some are better alternatives than others.
It is best if you opt for a substitute that is palatable to your taste buds so you can enjoy your meal.
We are sorry that this post was not useful for you!
Let us improve this post!
Tell us how we can improve this post?