The Habanero pepper is used in recipes that require a hot flavor. They are commonly used in sauces, soups, salsas, sandwiches, and spicy pizza recipes. You may consider making a dish that calls for a hotter or less spicy habanero pepper flavor.
This page contains a list of habanero substitutes that can serve as condiments or ingredients in your recipes.
Rocotillo pepper, scotch bonnet pepper, cayenne pepper, Thai chili, banana pepper, aji dulce, serrano chiles, anaheim, jalapeno pepper, aji panca, ghost pepper, cherry, and poblano pepper are great habanero substitutes to use in your dish.
You can combine two or more substitutes to impart a savory flavor to your meal.
Habanero Nutritional Value
These are the nutritional elements contained in a serving size of 45 grams. Per serving, one habanero pepper contains 18 calories.
| Nutritional elements | Grams | Daily Value |
| --- | --- | --- |
| Total fat | 0.2 g | 0% |
| Saturated fat | 0 g | 0% |
| Polyunsaturated fat | 0 g | – |
| Monounsaturated fat | 0g | – |
| Cholesterol | 0mg | 0% |
| Sodium | 4.1mg | 0% |
| Potassium | 145mg | 4% |
| Total carbohydrate | 4g | 1% |
| Dietary Fiber | 0.7g | 3% |
| Sugars  | 2.4g | – |
| Protein | 0.8 g | – |
| Vitamin C | – | 108% |
| Vitamin A | – | 9% |
| Vitamin  B6 | – | 0% |
| Iron | – | 3% |
| Magnesium | – | 0% |
| Calcium | – | 1% |
| Cobalamin | – | 0% |
Source: Nutritionix
14 Habanero Substitutes
Below are Habanero alternatives that can be used to add a spicy kick to your cuisine:
1. Rocotillo Pepper
Rocotillo pepper is a suitable alternative to habanero pepper in your recipes. Rocotillo is shaped similarly to a habanero pepper, but it is sweeter and has a lower spice level. They are usually used to make sauces, soups, and jams.
This pepper can be grilled, toasted, boiled, steamed, stir-fried, and served as part of dishes with dips or salads. Because rocotillo pepper is not as hot as habanero pepper, you can use more of it in your recipe.
2. Scotch Bonnet Pepper
The Scotch bonnet is another excellent substitute for habanero in your recipes. They are, however, hotter than habanero peppers. The Scotch bonnet pepper is your best bet if you like your dishes spicy. If you don't want your recipe to be too spicy, use less scotch bonnet pepper.
Scotch bonnet pepper is ideal for making soups during the winter or on a cold night.
This pepper helps with bad breath, cancer risk, and weight management. If you have an ulcer, use scotch bonnet peppers cautiously to avoid an attack. If your dish ends up being too spicy, you can reduce the intensity of the scotch bonnet pepper by adding cream.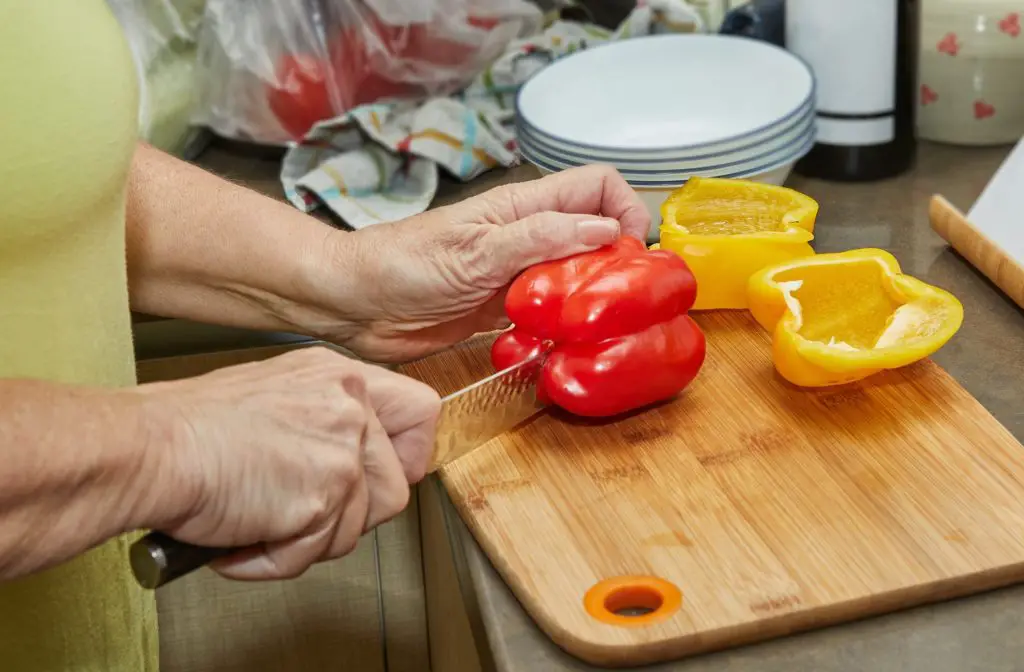 3. Chipotle
Chipotle is a fantastic alternative to habanero because it combines bitter, sweet, smoky, and spicy flavors. Chipotles are smoked dried jalapeño peppers.
Chipotle comes in paste and powder forms that are ideal for recipes. Choose the chipotle variant that best fits your recipe. Chipotle can be used in salsa, season barbecue, and to make spicy jam or mayonnaise.
Chipotle may be homemade by smoking jalapeno peppers (red or green) for about 3 hours and then dehydrating them for about 10 hours. They can be ground into powder and stored in airtight containers, whether dried or powdered.
4. Cayenne Pepper
Cayenne pepper, like habanero pepper, can be used fresh, dried, or powdered. They can be used in place of habanero in soups and sauces.
Cayenne pepper is just as hot as habanero peppers, with a small difference in flavor. They can be used in any recipe and will produce a delicious result in your food. If you want your food to be extremely hot, use additional cayenne pepper.
5. Thai Chili
Thai chile has a sweet and spicy flavor, making it an excellent seasoning for sauces and noodles. When using Thai chili as a substitute in your dishes, use more of it. Thai chili is good against colds and flu, boosts metabolism, and enhances digestive health.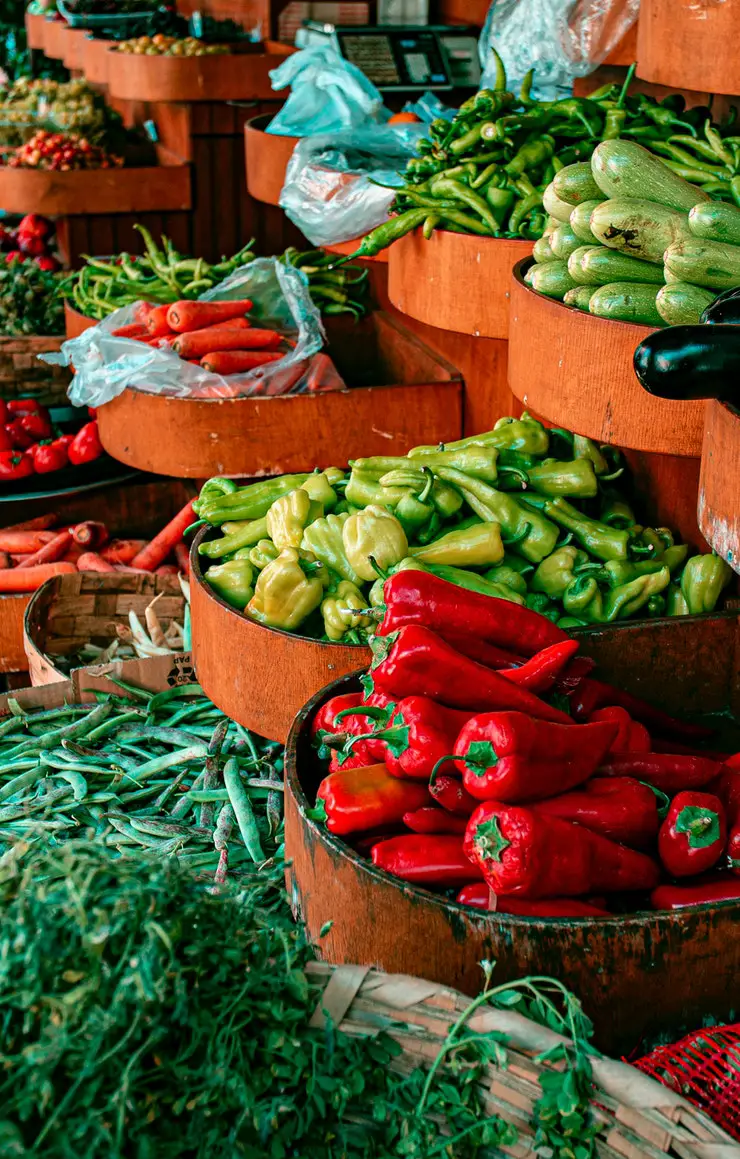 6. Banana peppers
 A tasty substitute for habanero pepper is banana pepper. They have a sweet, spicy, and tangy flavor profile. Banana peppers can be used as pickles or as garnishes in recipes.
Banana pepper can be substituted for habanero in pepper jelly, salsa, salad, chow chow, and spicy pizza. Because banana peppers are less spicy than habanero peppers, you can use more than the recommended amount in your recipe.
7. Aji-dulce
Aji Dulce is a sweet chili pepper that, when utilized properly, offers a sweet-spicy flavor to your cuisine. Aji Dulce is shaped similarly to a habanero pepper, although it is less hot. Because they are sweet peppers, you may require at least three times the amount of aji dulce when using them as a habanero substitute in your recipe. In your dish, aji dulce will provide an aromatic essence.
8. Serrano Chiles
Although habaneros are hotter than serrano peppers, they can be used as habanero substitutes in recipes. If you want a spicy kick in your recipe, use more serrano chilies.
Remove the seeds and veins from the serrano chilies if you want the meal to be less spicy. They are ideal for hot sauces, jellies, salad dressings, and salsas. Serrano peppers can help with muscle discomfort, arthritis, and shingles.
9. Jalapeno Pepper
Because jalapeno peppers are widely available in grocery shops and supermarkets, they are a common substitute for habanero peppers in recipes. Although habanero peppers are hotter than jalapenos, jalapeños can be utilized to complement a good meal.
To achieve the habanero spiciness in your dish, double the number of jalapeno peppers in your recipe. They're great in sauces and omelet recipes. Jalapeno peppers are rich in vitamins, minerals, and antioxidants.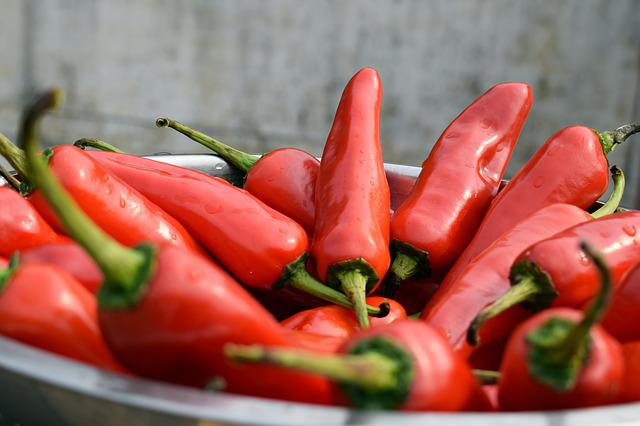 10. Anaheim
Anaheim peppers have a similar flavor and form to jalapeno peppers, but they are excellent alternatives to habanero peppers.
They can be used in recipes that call for a mildly spicy flavor, but if you require the hot kick that a habanero pepper provides, you can combine anaheim with another type of pepper to make a tasty and spicy dinner. They can be used in sauces, jams, and salsa, as well as formed into pastes that can be stored for future use.
11. Aji Panca
 Aji panca is commonly sold as either a dried pepper or a paste. Aji panca is commonly used in Peruvian cuisine, although it can be substituted for habanero pepper, albeit the flavor and aroma of your dish will differ. Aji panca has a smoky and sweet flavor that you may require in your cuisine.
As a habanero substitute, you can never go wrong with aji panca because it provides the flavor needed for a delectable dish; this is why it is commonly used in Peruvian cuisines.
12. Ghost peppers
Using ghost peppers as a substitute for habanero can be dicey because they are extremely spicy.
However, if you use them adequately, they can serve as great condiments for your dish. Use less ghost pepper in your dish if you do not have a super spicy meal. You can reduce the spice in your meal by adding oil, tomato sauce, or cream.
13. Cherry peppers
A cherry pepper is a good substitute for habanero peppers in recipes that call for pickled peppers. You can replace them with habanero in sandwiches, salads, and sauces. Because they are juicy, they can also be converted into paste. Store cherry peppers in a dry, cold place to keep them fresh.
Refrigeration is the best way to keep them fresh. Because cherry peppers are less fiery than habanero peppers, you can use more of them in your recipes.
14. Poblano peppers
 Ripe or unripe poblano pepper can be used to replace habanero pepper in recipes. They are not as popular as other habanero substitutes. They are a lot milder than habanero peppers. They can be used to season fish and also serve as a filling for meat or fish.
The Poblano pepper is suitable for recipes that call for less intense heat. If you need it spicy, double the poblano pepper ratio in your dish.
Final Note
These habanero substitutes have been provided to ensure your dish remains delectable.
Nevertheless, keep in mind that these alternatives have their own distinct flavor and aroma, as well as varying degrees of spiciness.
We are sorry that this post was not useful for you!
Let us improve this post!
Tell us how we can improve this post?