When it comes to dumplings, one common question is whether you can store uncooked dumplings in the fridge. This question might come to mind especially if you want to pre-prep some fresh dumplings before dinner.
Dumplings in many homes are a favorite meal, made from flour, water, salt, and filling of your personal liking. While some may prefer to make sure of chicken, turkey, or beef, others may choose to use shrimp, pork, vegetables, and cheese.
Dumplings are a great choice of meal, and a lot of people prefer them to any kind of food because of the versatility of the fillings. And as a dumpling lover, you can't help to wonder if it is okay to keep uncooked dumplings in the fridge for later.
Quick answer: No, uncooked dumplings can't be stored in the fridge. Other meals can be stored in the fridge but uncooked dumplings are definitely refrigerator material. When they are kept in the fridge they will get soggy and trust me nobody likes soggy dumplings.
Uncooked dumplings don't do well at all in the fridge, they end up having a bad taste and texture. There is a couple of other exciting things to learn about dumplings, so let's get right into it.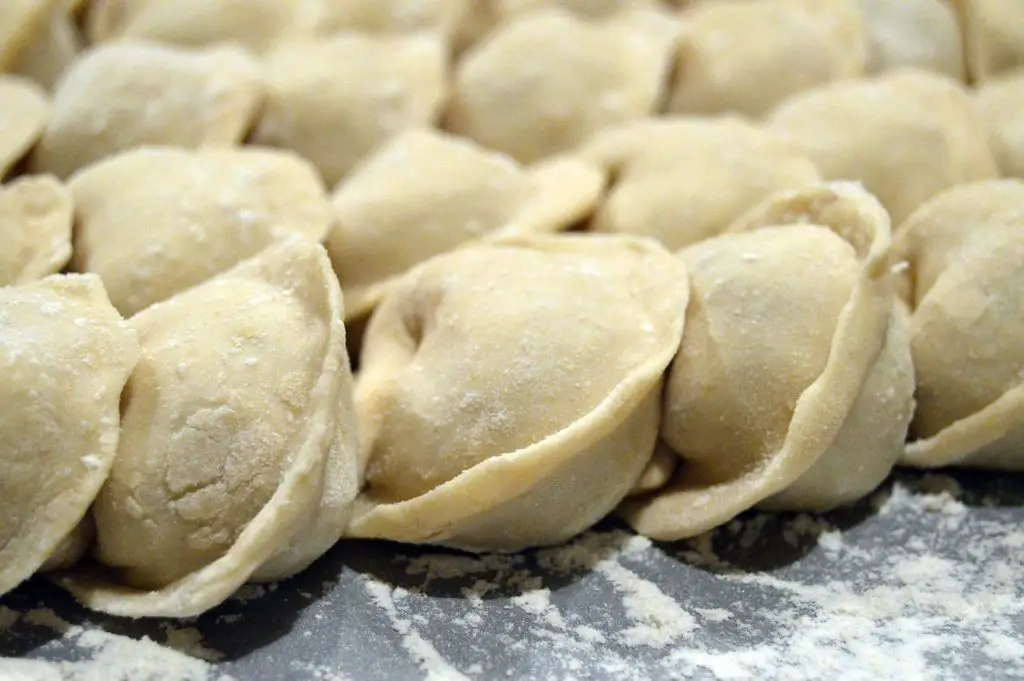 3 Reasons Why Uncooked Dumplings Can't Be Refrigerated
It is best to abort the mission if you are considering saving uncooked for later in the refrigerator. There is a lot to worry about when uncooked dumplings are stored in the fridge and we will be explaining them;
1. It Gets Soggy
When dumplings are left in the fridge for hours, the moisture from the filling proceeds to seep into the dumpling dough. This causes the dumpling to get really soft and soggy. Dumplings are meant to be enjoyed and when they get soggy, they are bad.
2. It Loses Form
Over time refrigerated dumplings always lose their texture and form due to moisture. The shape changes from what it is supposed to be. Most people who tried to refrigerate dumplings complained that they got stuck together. And this also affects the initial shape and form of the dumpling.
3. The Filling May Get Bad
If your filling is chicken, beef pork, shrimp, or even vegetables, the fridge can not preserve them well enough. They will likely get spoilt in the refrigerator because it is not cold enough to keep them fresh. Generally, the refrigerator is not the best place to store meat.
What Is The Best Way To Store Uncooked Dumplings?
Since the fridge is a big no-no for preserving dumplings, you may wonder if there are other ways you can store dumplings. Of course, there's a better to keep those dumplings fresh if you are not ready to cook them right away.
The best method to use for preserving dumplings is by freezing them. Frozen dumplings can last as long as 3 months. However, there are tips you can put to use when preserving dumplings in the freezer;
Arrange the dumpling on a baking sheet or parchment paper.
Make sure they do not touch each other; otherwise they will stick together.
After the dumplings harden due to the cold, you can transfer them from the baking sheet to freezer bags.
Do not defrost the dumplings as it will cause them to get soggy.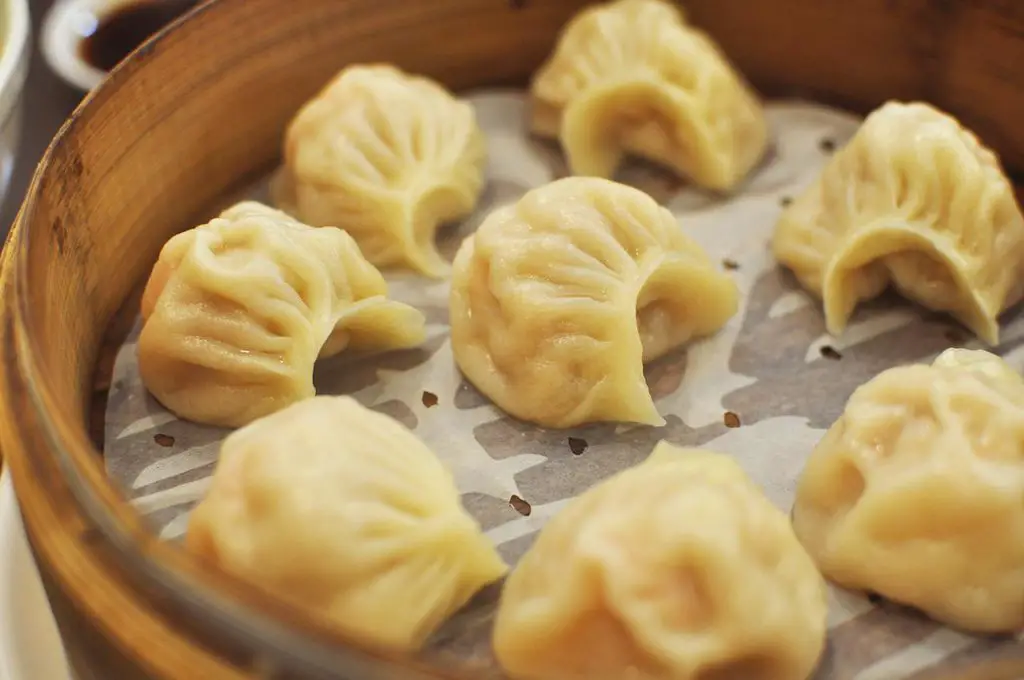 How Long Can Uncooked Dumplings Last In The Freezer?
When it comes to how long dumplings can last when stored in the freezer, it depends on many factors. Typically, in the freezer uncooked dumplings can stay fresh for as long as 2-3 months when they are packed in an air-tight zip lock bag.
The extremely cold temperature in the freezers can help prevent bacteria growth in uncooked dumplings. However, the choice of filling used in the dumpling can also determine how long it will last.
Dumplings with fillings like vegetables, and meat may not have a longer shelf life. Also, store-bought dumplings may not last longer than homemade dumplings.
Frequently Asked Questions
Can cooked dumplings be stored in the fridge?
Yes, cooked dumplings can be kept in the fridge, unlike uncooked dumplings. They can last as long as 2-4 days in the fridge. You don't have to worry if you have leftover dumplings, they can be kept in the fridge.
Can I defrost uncooked dumplings?
No, you can not defrost uncooked dumplings. Defrosting them would cause them to be soft and soggy from the melting ice. The best thing to do in their situation is to cook them immediately after you bring them out of the freezer. Although they may cook longer than usual, it is better not to leave them at room temperature.
Will cooked dumplings last in the freezer?
Yes, they can last in the freezer. Cooked dumplings will remain fresh in the freezer for a duration of 3-6 months. Ensure to put them in freezer bags; this helps preserve them as well.
Conclusion
Dumplings are delicious snacks that have gained popularity across the world. With its growing popularity, many people may wonder if it is safe to store uncooked dumplings in the fridge before cooking them.
Nonetheless, uncooked dumplings cant be stored in the fridge. This article strong advice against preserving dumplings in the refrigerator. A recommended technique that can be adopted is putting them in the freezer.
The freezer does a better job at preserving uncooked dumplings, as the temperature of the fridge is not cold enough to preserve them. Dumplings usually get soggy and lose their shape and form among other things.
We are sorry that this post was not useful for you!
Let us improve this post!
Tell us how we can improve this post?