Have you tried the Applebees ribs? If yes, I know your mind is wandering to places that your taste buds wish they could get to at the moment. Even if you have not tried the Applebees ribs, there's no way you have not heard people give amazing reviews and testify to being stuck on it after one try.
However, knowing what goes into our bodies is extremely important so let's help you figure out whether Applebee's ribs are pork or beef. 
Applebee's ribs or riblet as they prefer to call it on their menu are made from pork meat, these are their signature ribs and it is no secret that it has a distinct and delicious taste that makes people question whether it is beef or pork. 
Not many people are accustomed to eating pork meat because beef meat is easier to find and more acceptable in certain religions. If you happened to discover just how amazing and mouth-watering pork meat is by enjoying the Applebees riblet on their menu, then you know that there's no going back after one try.
Let's learn more about Applebee's riblets that have people's taste buds jumping for joy. 
Are Applebees Ribs Made From Pork Or Beef? 
Applebee's restaurant is a company that originated in the United States, it is saddled with the franchising, development, and overall operation of the Applebee neighborhood grill and bar restaurant chain. The restaurant started as a place meant for casual dining that provided major American dishes and the riblets have been one of its signature dishes from the start.
The restaurant later morphed into a steakhouse but they reintroduced the riblets because they were loved by many, and the reviews about Applebee's riblets are being gushed about by everyone who has tried them.
It is only natural that people began to wonder if they were regular beef ribs or if they were being made out of pork because of their enticing and unique taste.
Applebees has two rib choices on their menu, the riblets which are baby back ribs, and the wood-fired ribs which are the spare ribs. Both of these rib types are pork meat, the baby back ribs are short and meaty while the spare ribs are longer and meaty as well.
To make riblets you would need to cut the baby's back ribs into smaller pieces but Applebee riblets are actually button ribs that are gotten from the chink of meat that runs down the spine.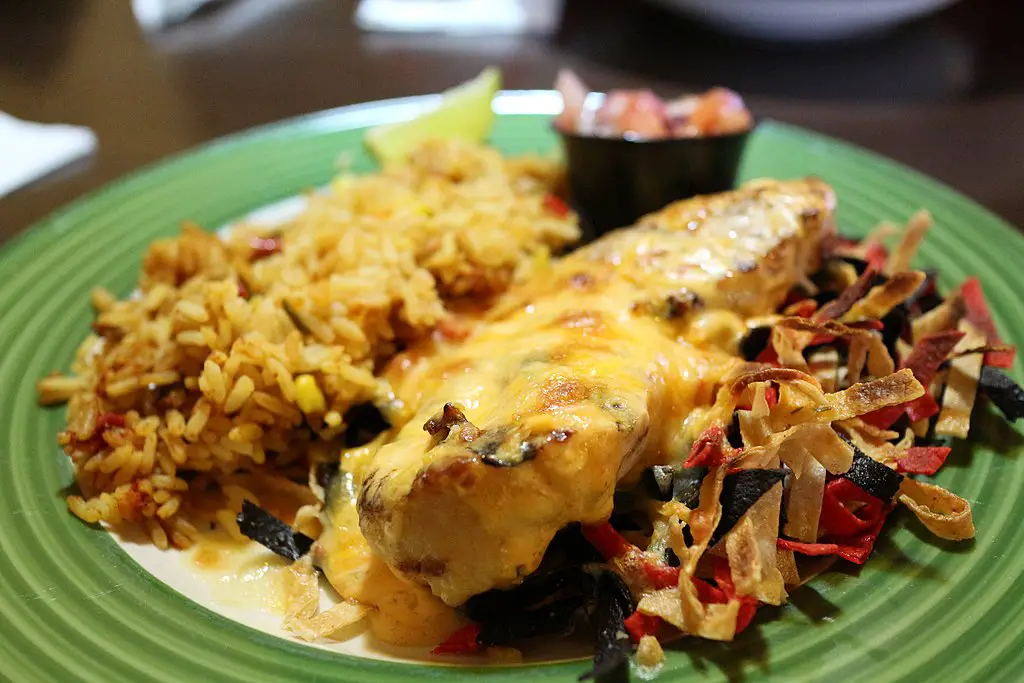 How To Make Applebees Ribs At Home
We all know that the Applebees ribs are to die for, and we also know that they are made from button ribs of a pig and referred to as riblets, now let us teach you how to make them at home; 
What you will need;
Baby back pork ribs
Ketchup
Salt
Worcestershire sauce
Apple cider vinegar
Liquid smoke
Dark brown sugar.
Steps To Follow;
Step 1: Place pork ribs in a large pot and boil
The first step in this recipe is to cook the baby back pork ribs, after you must have cut them into the sizes you would prefer place them in a large pot. Fill the pot up with enough water to cover the pork ribs, add apple cider vinegar to the water to ensure the meat falls off easily from the bones, cover the pot and allow it to boil for an hour, and keep checking till the pork ribs are fork tender.
Step 2: Bring ingredients to a boil separately 
Next, you would need to get the ingredients ready in a saucepan. You can do this by adding all the ingredients into a medium saucepan, mixing them, and allowing them to boil. Boil for 30 minutes and stir till it slightly thickens before turning off the heat.
Ensure that this is done while the pork ribs are boiling in another pot.
Step 3: Add sauce to the pork ribs and broil 
The next step requires you to place the cooked pork ribs in a broiler pan with the meat side facing down and brush it down with half of the sauce mixture you have cooked.
After that, broil the pork ribs for 7 minutes while keeping them 4 or 5 inches away from the direct heat. Turn the pork ribs over and brush down with the other half of the sauce and allow it to broil for 7 minutes till the sides are slightly charred
Your pork ribs are ready and you can serve them with any sauce or sides of your choice.
Frequently Asked Questions 
What are Applebee's ribs made of? 
Applebee's ribs are made from pork meat, they are specifically gotten from under the ribs of the pig, they are specifically the meat that the butcher slices from under the spare ribs and they are extremely delicious. 
Are Applebee's ribs any good? 
Most people that have tried them can not stop gushing about them that is why they easily became one of the best sellers on Applebee's menu. They are succulent and they melt in your mouth, and the BBQ sauce that they come with makes them even more heavenly. 
Do Applebees serve beef ribs? 
Yes, asides from the famous and irritable pork ribs, Applebees also provides an option on their menu for beef ribs as well. This is known as the double-glazed black baby back ribs on the menu, you can give it a try. 
Summary
We all love good food and the several reviews about the Applebees pork ribs have proven that it falls under the category of "good food".
If you have ever wondered why Applebee's ribs have a distinct and addictive taste, it is because they are made from pork meat which tastes differently from beef and arguably tastes much better. We've cleared that up and provided a similar recipe for the Applebee's ribs so you can enjoy them at home.  
Keep reading:
We are sorry that this post was not useful for you!
Let us improve this post!
Tell us how we can improve this post?