Popcorn is perhaps the most popular snack and can be munched on by any age group, anywhere, and anytime. The taste and fluffiness of this pack of goodness will most often make you get or make more than you can take in at once, and you may want to know if you can reheat popcorn.
This article contains the answer you are searching for, as well as some other facts and helpful tips you should know about popcorn.
Yes. You can reheat popcorn. You do not always have to get freshly made popcorn every time you crave it. By simply using a microwave or an oven, you can reheat your popcorn, and it will give you that fresh and yummy taste again.
The popcorn is made from a type of corn kernel, and when heated, it pops into beautiful and tasty balls. This yummy snack can be made in a variety of flavors. You can decide to have yours seasoned, plain, buttered, or salted. It is cheap, easy to make, and also delectable to munch on.
Can You Reheat Popcorn?
Although popcorn is a tasty snack, it also contains high fiber, which can reduce the risk of diabetes, heart disease, and other health issues. You should, however, exercise caution when consuming large amounts of popcorn.
Salted popcorn is high in sodium and can cause hypertension or stroke. Too much caramel popcorn can also hamper your health. Overall, popcorn is very safe to eat and enjoy when consumed in moderation.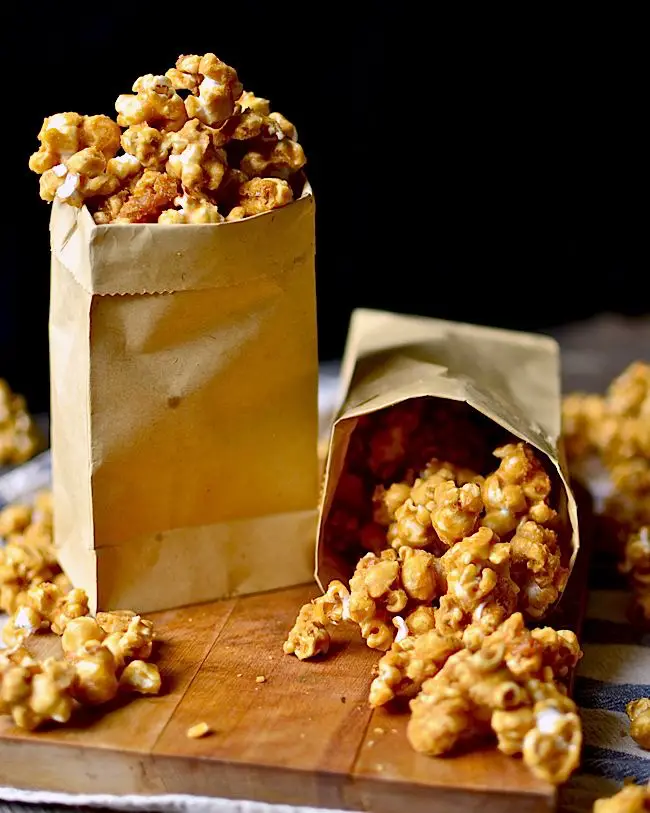 Hacks on How to Reheat Your Pop Corn
To reheat popcorn, you can either use a microwave or an oven. Because of the soft and fluffy texture of the popcorn, you should keep a close eye on it while reheating to prevent it from burning.
To avoid un-popped kernels popping into the oven or microwave when reheating, remove the un-popped kernels from the popcorn before reheating. You should also add some seasonings to make it sweeter and fresher to eat.
Using an oven:
Preheat the oven for five minutes at a temperature of120°C.
Once that is done, you can either use a baking dish or a baking tray.
Line the baking dish or tray with your parchment paper before placing the popcorn.
If you are using a baking tray, pour just a single layer of the popcorn into the dish and heat for 5 minutes, while watching it closely.
Using a baking dish, pour the popcorn into the dish, but make sure it is not too full, so it can get properly heated. Place it inside the oven for about 10 minutes, while also paying close attention to it.
Once this is done, eat your popcorn.
Using a microwave:
Transfer the popcorn to a dish safe for microwave use.
Use a paper towel, plastic wrap, or microwave cover to cover the dish.
You only need to microwave your popcorn for about 30 seconds, as this method is faster than using the oven.
Enjoy your snacks straight from the microwave.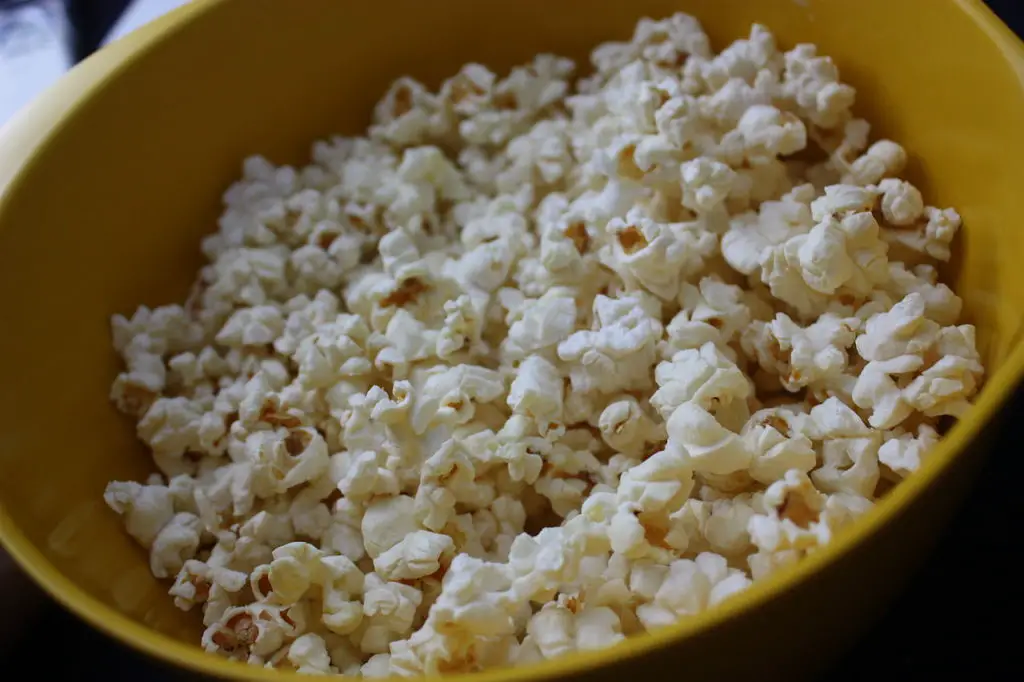 How to Store Your Popcorn
A properly stored popcorn is easier to reheat than a stale and dry one that has not been well stored.
When your popcorn is kept in the right way, you have the option of not reheating before enjoying it, as it will still be crunchy and tasty. To keep your popcorn crispy and fresh, you should store it properly. 
You can store the popcorn in a fridge, freezer, or in an airtight and sealable container at room temperature.
Can you eat reheated popcorn?
Yes. You can eat reheated popcorn. Once it has been done the right way, you can eat it. You should add some extra seasonings to your popcorn to make it sweeter and fresher after reheating.
Is it safe to reheat popcorn?
Yes. It is safe to reheat popcorn. You simply have to watch it closely when reheating to prevent your popcorn from burning.
How long does left-over popcorn last?
The shelf life of leftover popcorn largely depends on the type and also the storage process. Generally, your left-over popcorn should last for about two to four weeks.
Should I throw away my leftover popcorn?
No. As long as it is not stale or spoilt, you do not have to dispose of your left-over popcorn. You can just store it in an airtight container or the freezer.
Conclusion
You do not have to throw away your leftover popcorn. You can store it properly and reheat it by following the hacks we outlined for you.
Your fun and crunchy popcorn snacks can always be available when you need to munch them with these super easy and fast techniques.
Keep reading:
We are sorry that this post was not useful for you!
Let us improve this post!
Tell us how we can improve this post?